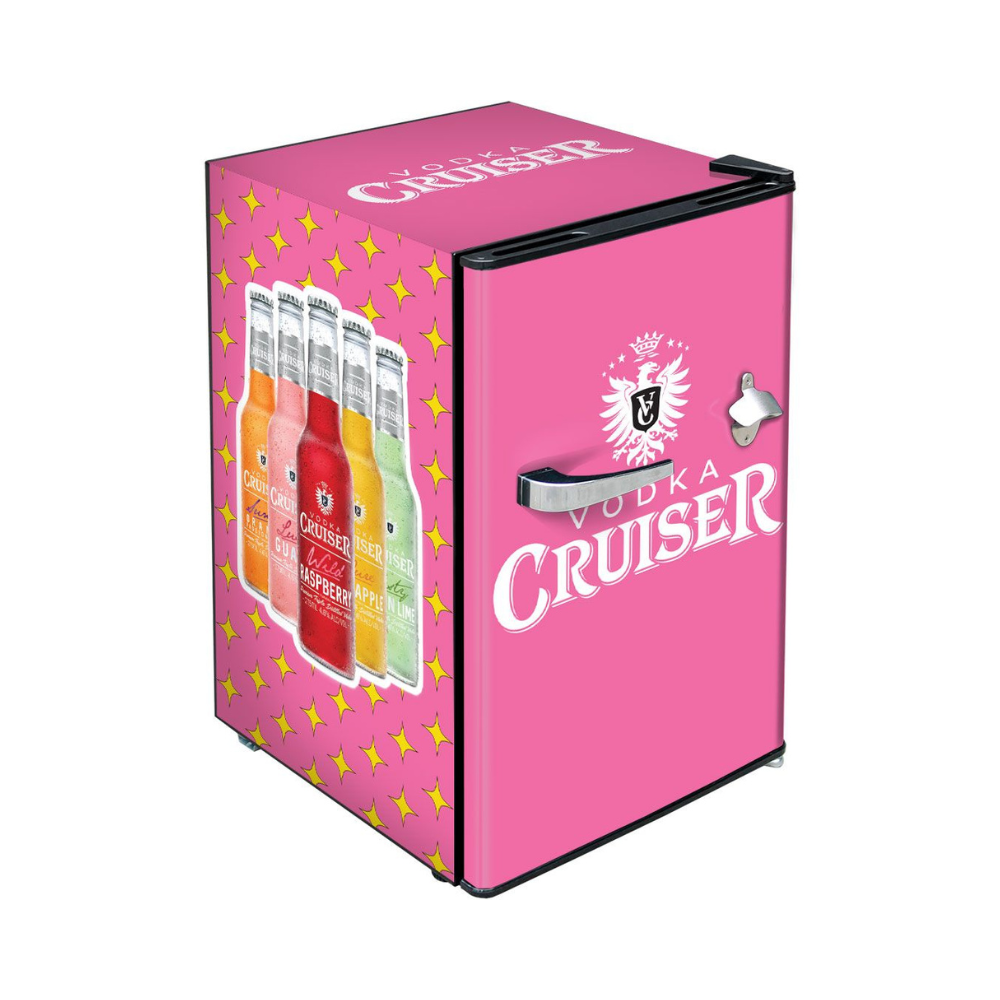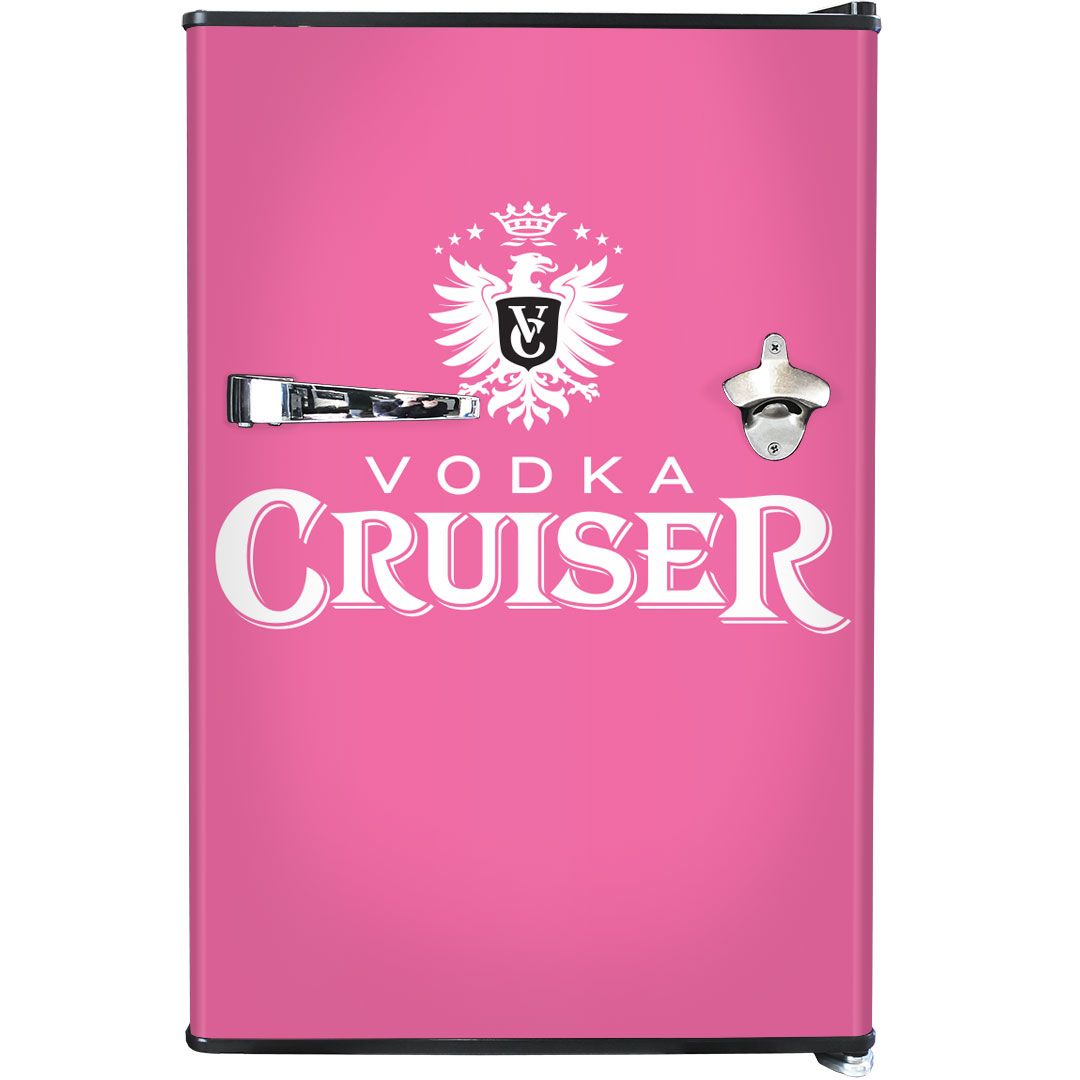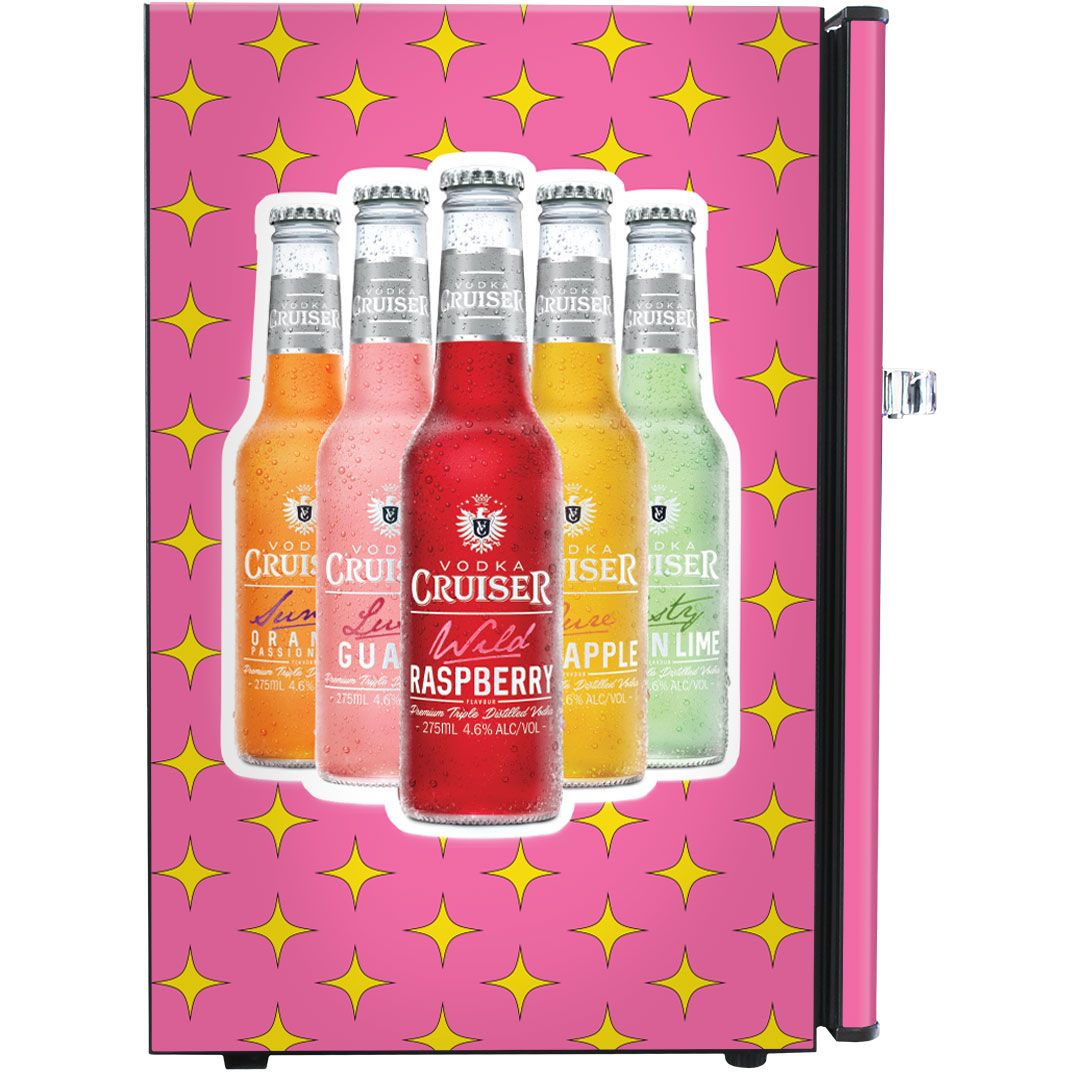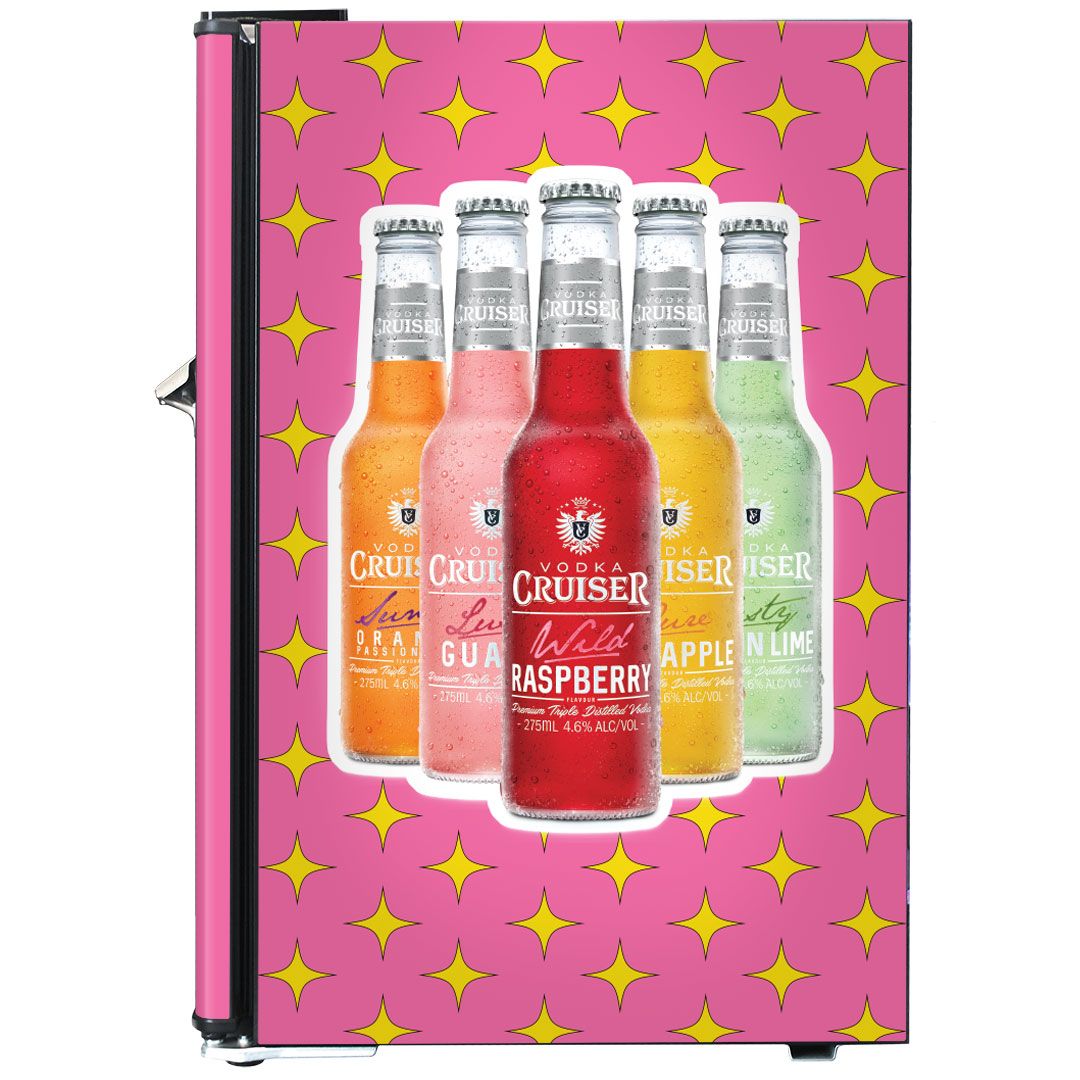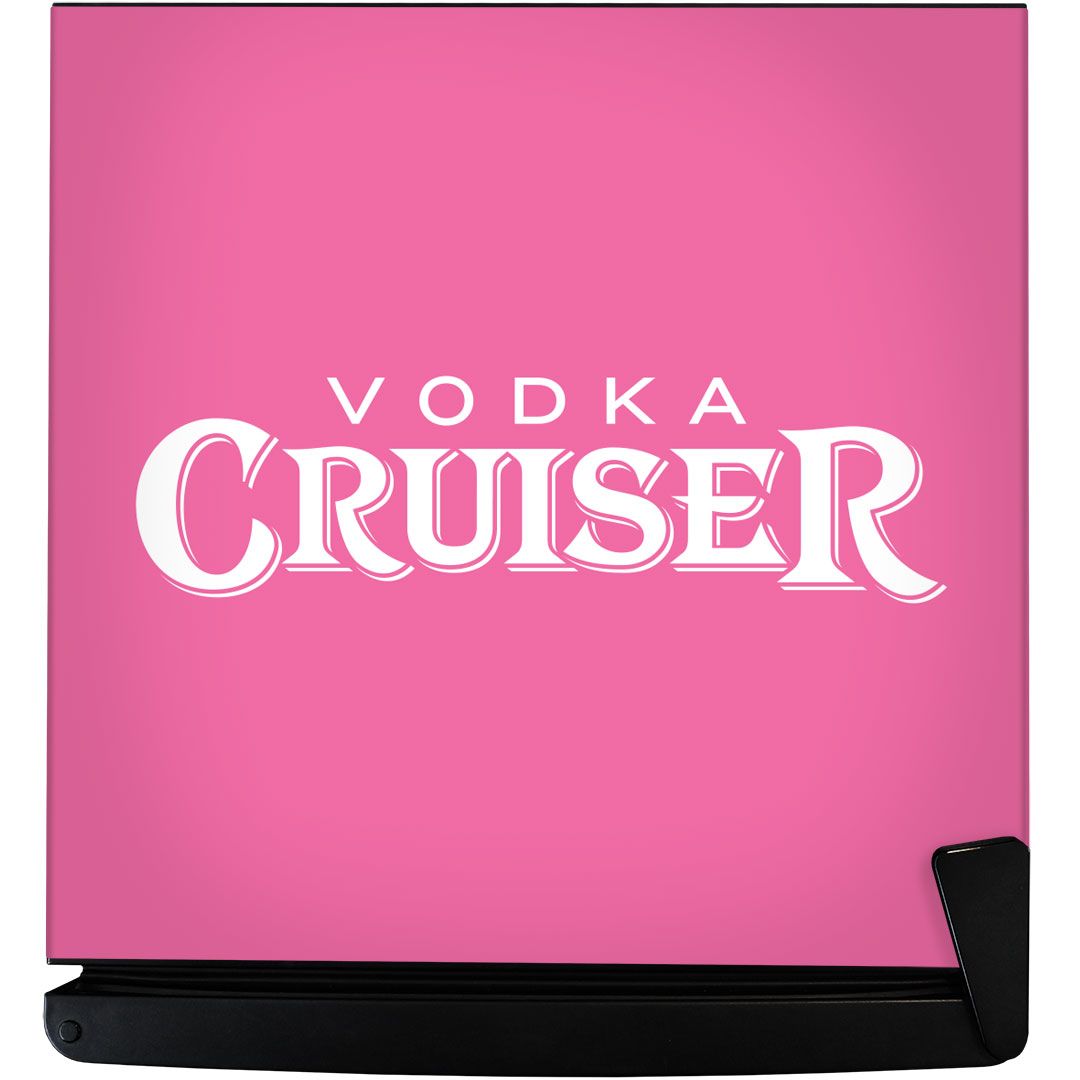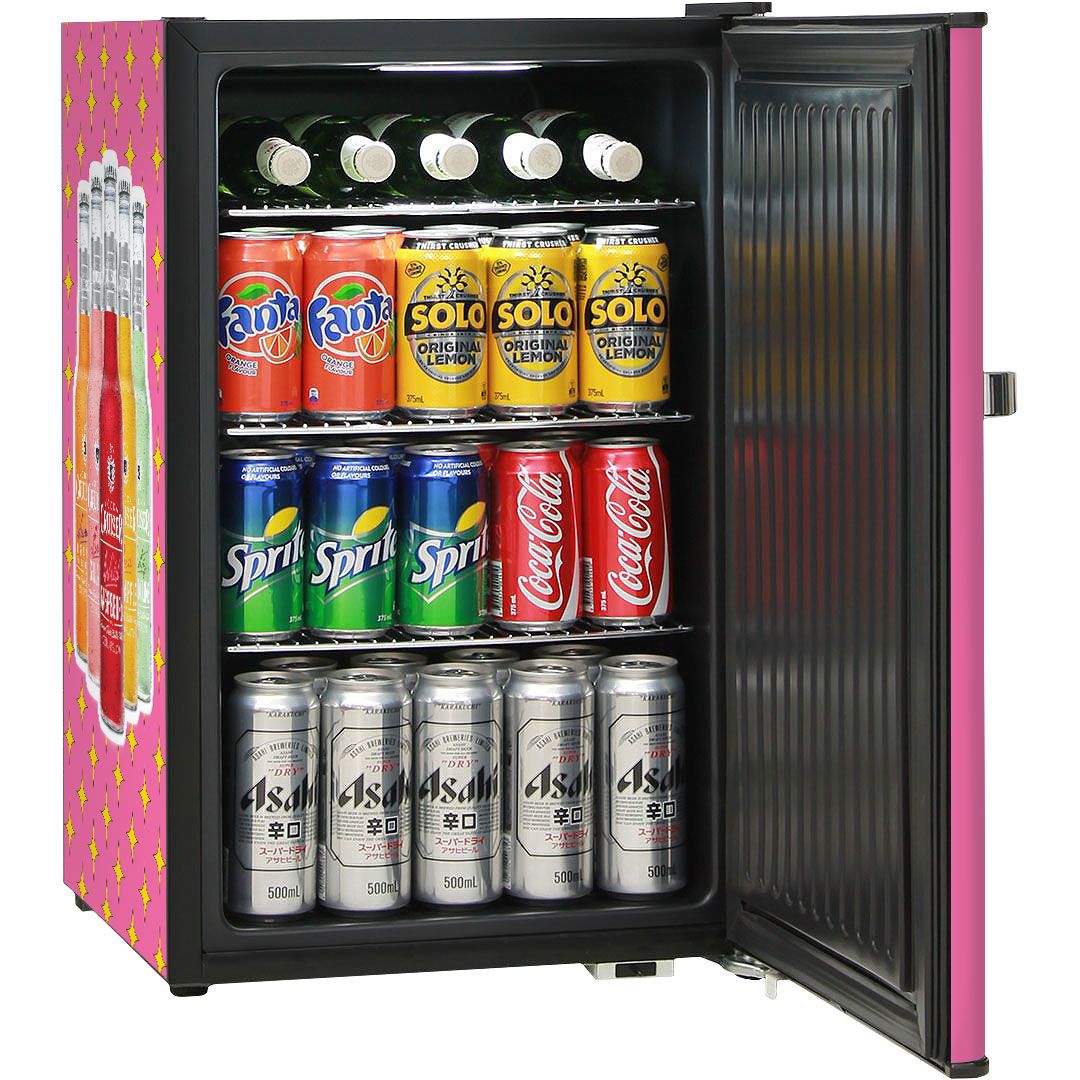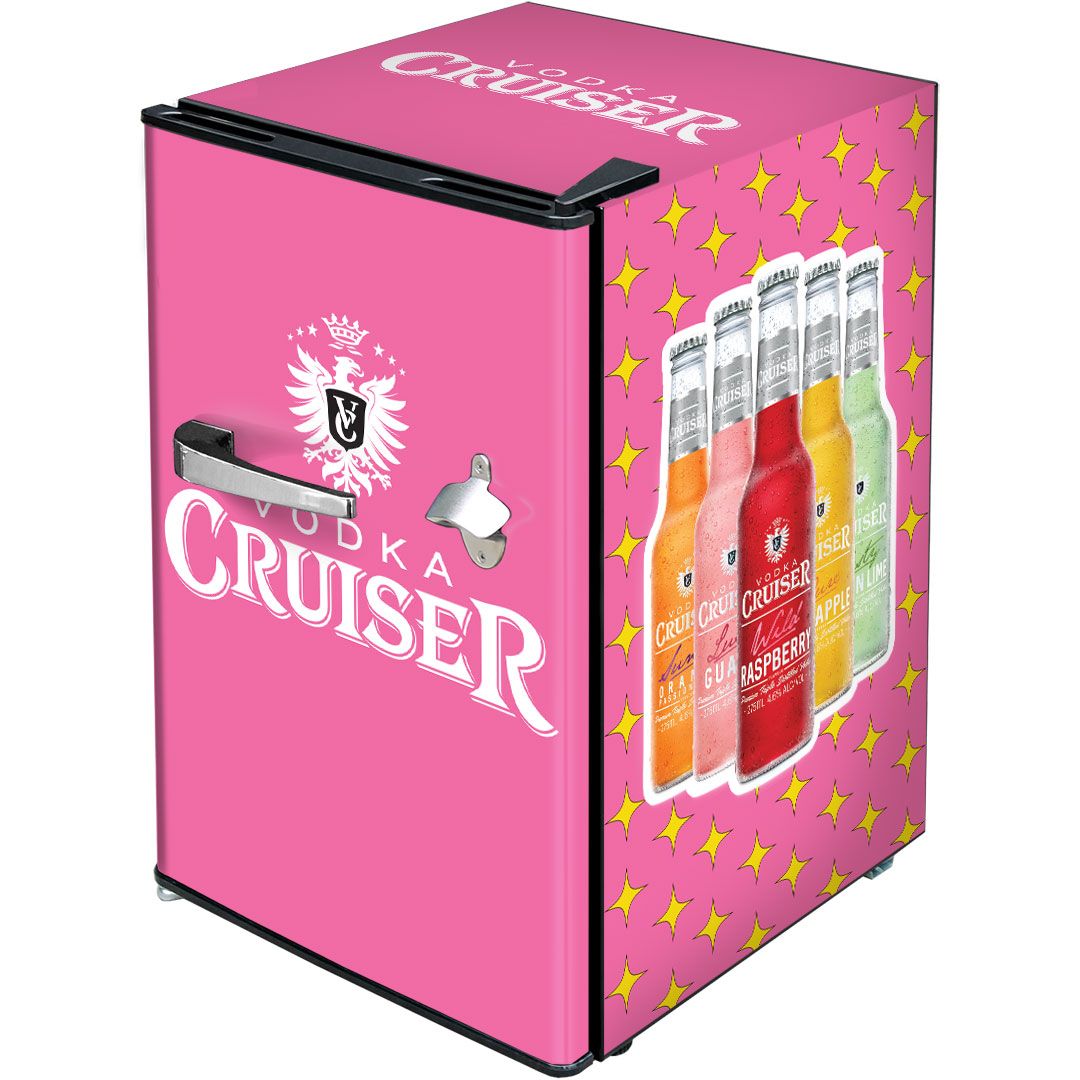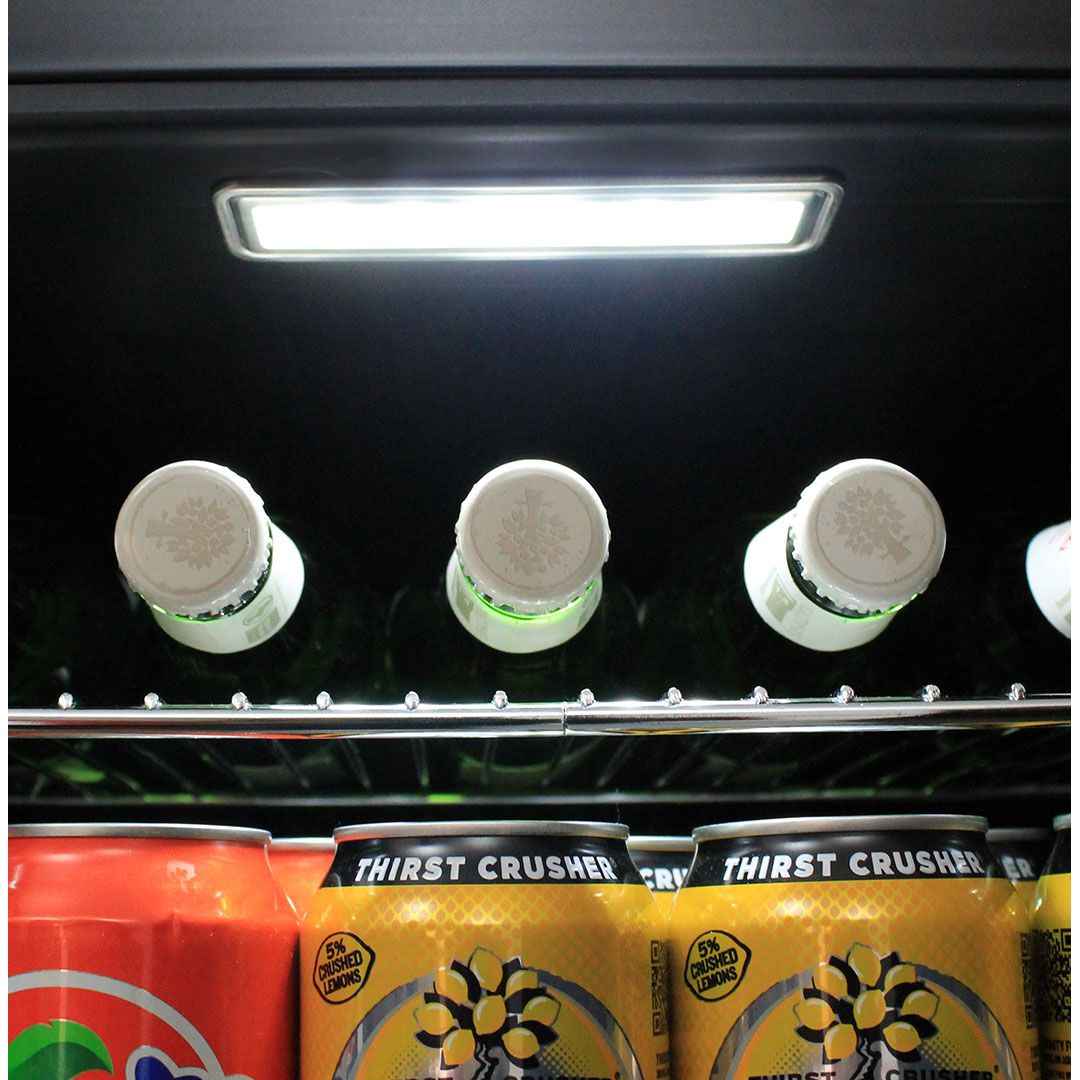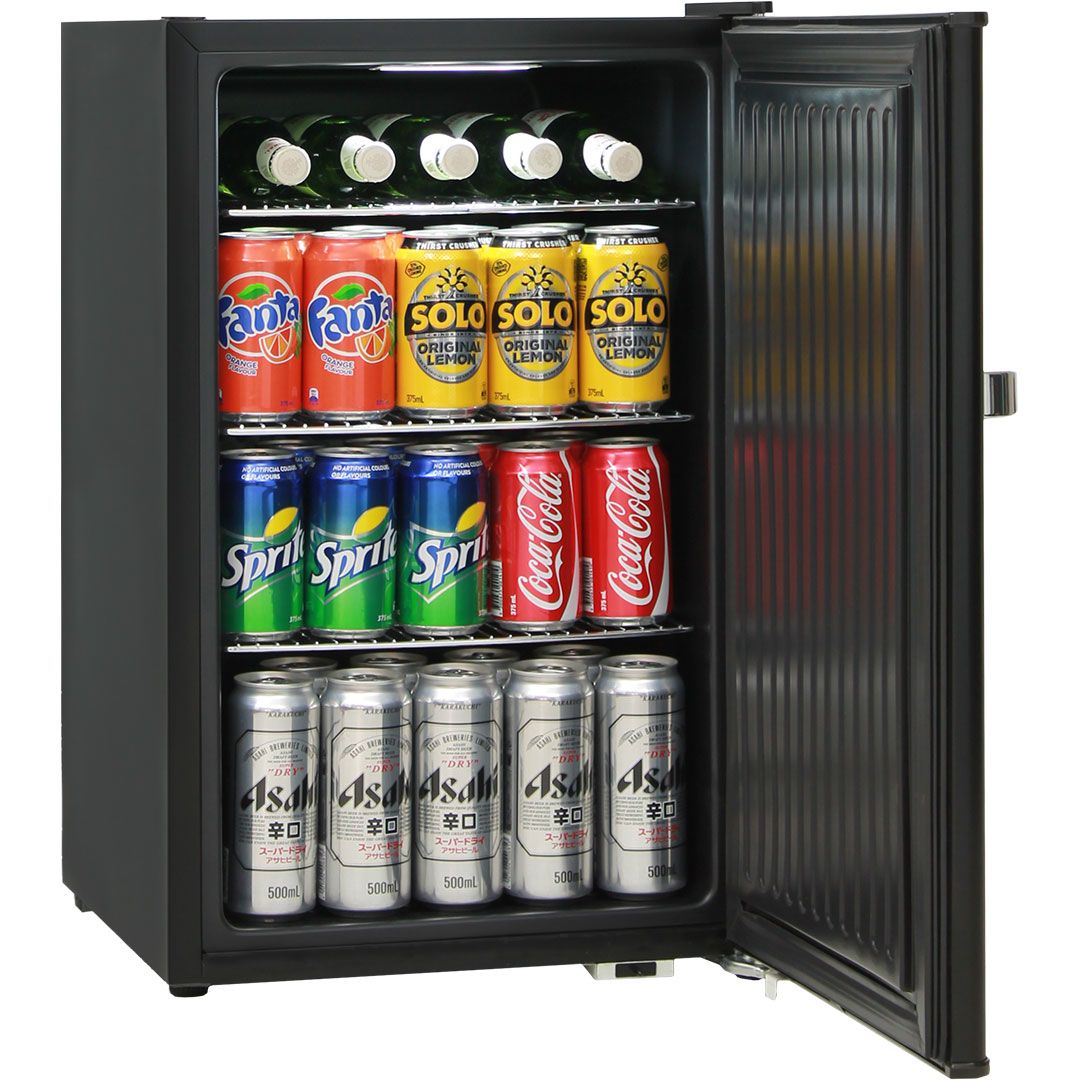 Vodka Cruiser Official Designed Mini Bar Fridge 70 Litre Schmick Brand With Opener
Estimated Delivery Time: 5-12 Business Days

OVERVIEW
PRODUCT SNAPSHOT:




Retro Vodka Cruiser Mini Bar Fridge 70 Litre

A good quality unit with plenty of shelf height options, tropical rated and runs nice and quiet, unit has cool retro handle and opener.

We have many 'branded' designs available, so go to Gift Idea's section on website to see other cool designs. *We brand in-house so please allow a few weeks for delivery.

TECHNICAL
COOLING:




Solid door and tropical rated means this chills really well, nice cold drinks.

LOCATION SUITABILITY:




Indoor

POWER CONSUMPTION:




RUNNING COST:




NOISE LEVEL:




BRAND PARTS USED:




High Quality Chinese Compressor

WEIGHT:










PEACE OF MIND
BRAND INFORMATION:




Schmick is our own flagship brand that is reserved for the best units we sell that encompass both excellent design and performance.

APPROVALS:




Meps , SAA Electrical and EMC (C-Tick)






MAIN FEATURES
TASTY INFO 1:




Very simple little fridge that works well.

TASTY INFO 2:




Ask us about branding with your own design! Makes a great gift idea, Add A Name To Bertie Logo Or Create Your Own Label

TASTY INFO 3:




Factory produces over 35,000 of this model per annum, it is a very stable product.

TASTY INFO 4:




If you don't want the retro door handle and opener please ask, as we have spare PLAIN doors we can fit!

TASTY INFO 5:




TASTY INFO 6:




Officially licensed C.U.B product

ENERGY SAVING FEATURES:




Cyclopentane foaming , LED lighting and R600 100% ozone safe gas

ADJUSTABLE FEET:




Yes (2 adjustable feet)

LOCKABLE:




No

DOOR HINGED:




Right Hinge (Handle Left)

SHELVING:




2 x Large and 1 x Half Shelf

BODY COLOR:




Vodka Cruiser Branded

DOOR / GRILL FINISH:




Black

INTERIOR FINISH:




MODEL CODE:




HUS-BC70B-VC







CAPACITY
WHAT FITS IN:




Standard 375ml cans:

85

Litres:

70

SHELVING:




We fitted both these configurations clean without stacking in this fridge (40 x Boags Stubbies and 10 Cans) and (85 Cans)







DIMENSIONS
EXTERNAL:




Width:

430mm

Depth:

475mm

Height:

690mm

INTERNAL:




Width:

350mm

Depth:

300mm

Height:

595mm






A built in fridge adds a touch of class
If you are building this fridge in, your cavity will need to be at least 470mm wide, 710mm high and 575mm deep.
| Cavity dimensions | Minimum ventilation |
| --- | --- |
| Width: 470mm | Each side: 20mm |
| Depth: 575mm | Rear: 100mm |
| Height: 710mm | Top: 20mm |
Product width: 430mm
Product depth: 475mm
Product height: 690mm

Cavity width: 470mm
Cavity depth: 575mm
Cavity height: 710mm

Ventilation each side: 20mm
Ventilation rear: 100mm
Ventilation top: 20mm
    
2 years parts and labour included
You can extend the the included warranty to a total of 3 years parts and labour
Included
2 years parts and labour
We come to you. This is not a back to base warranty and not a parts only warranty. We cover all parts and labour costs involved with fixing your fridge.
Comprehensive
3 years parts and labour
This is our top level cover and covers you for 3 years on all benefits provided by our included warranty.
Want more Info?
Drop Us A Product Question.