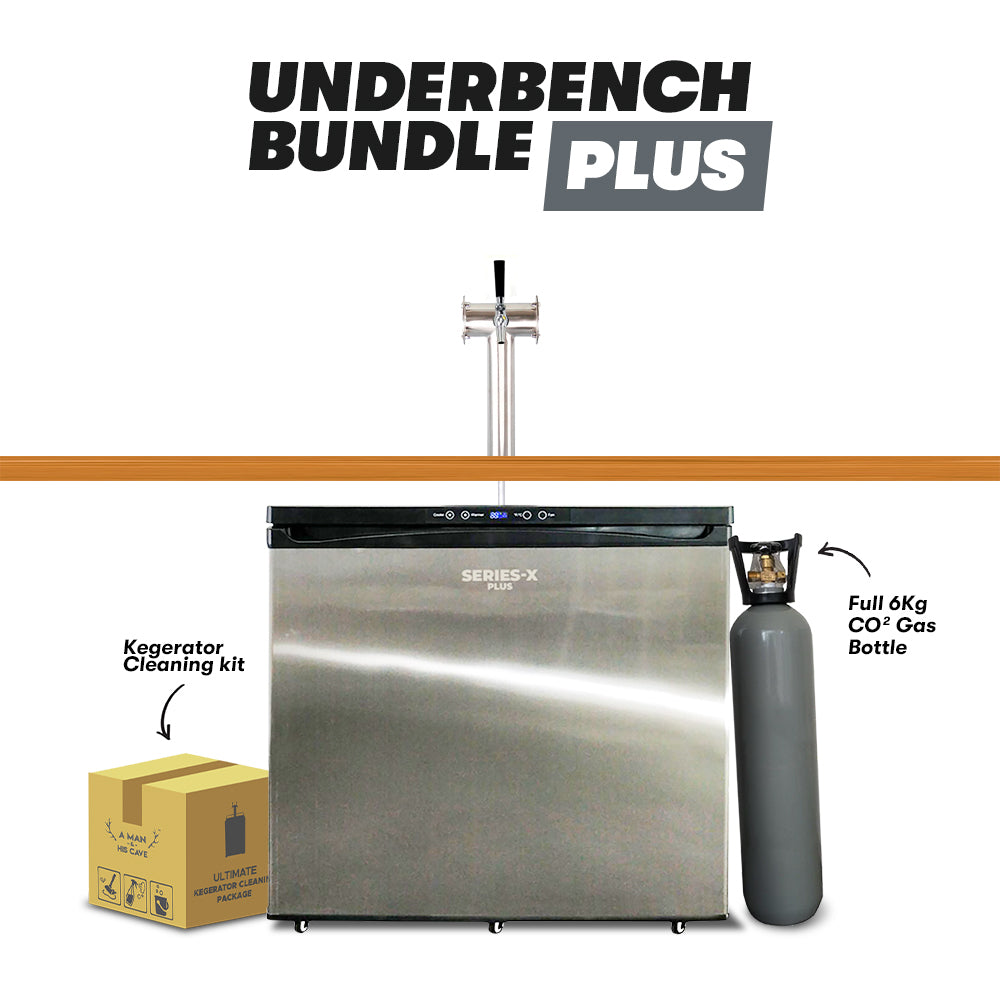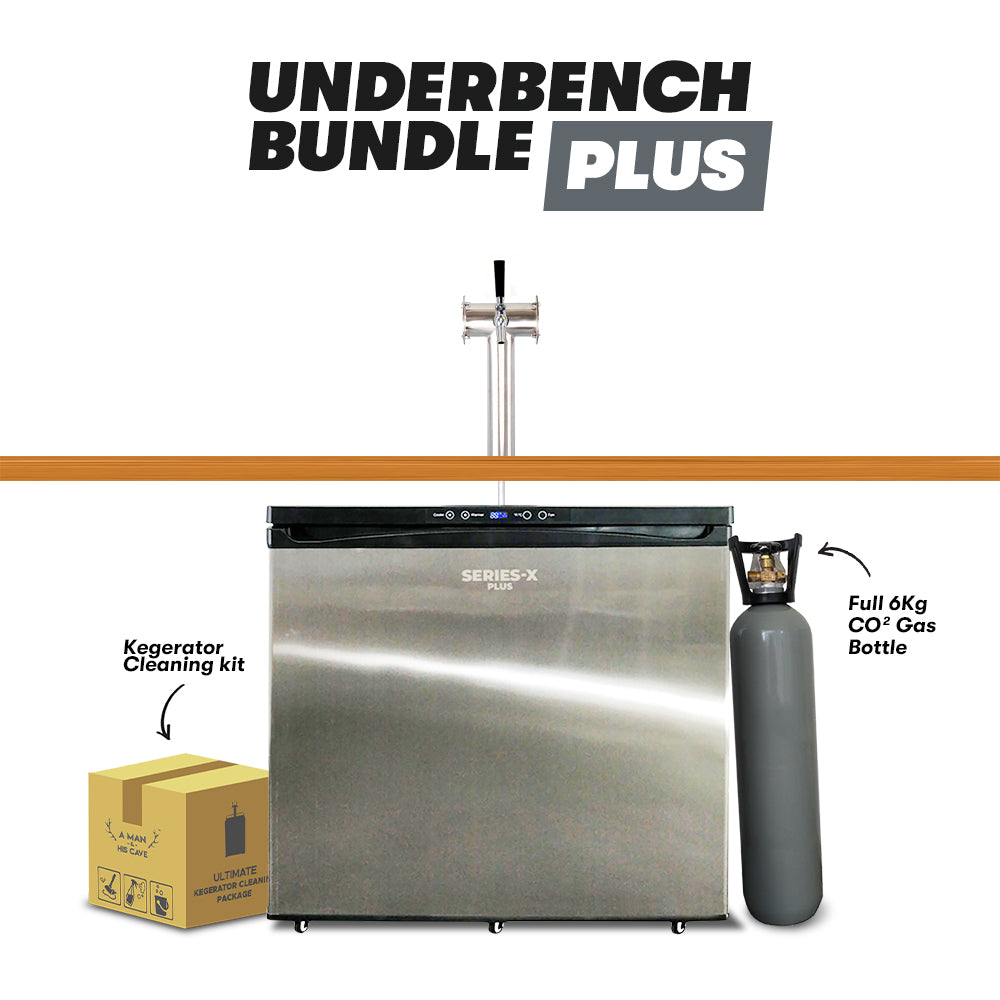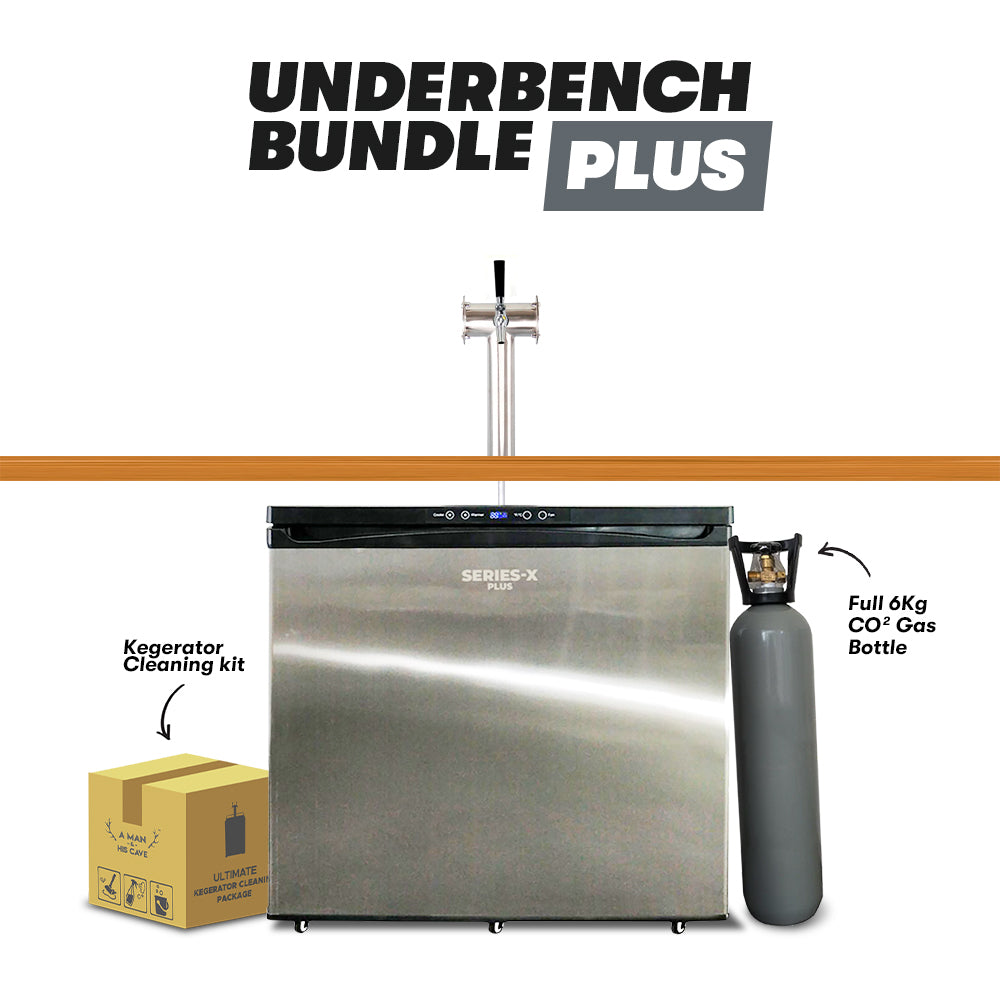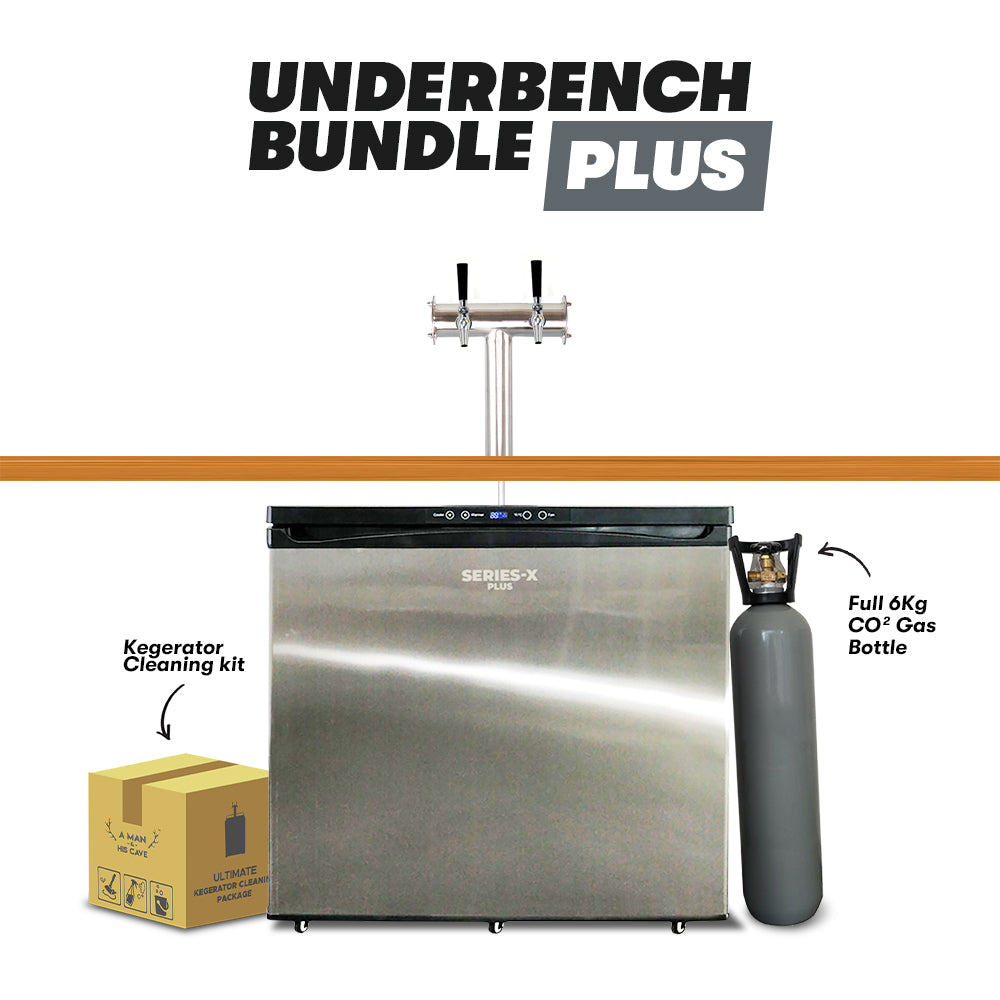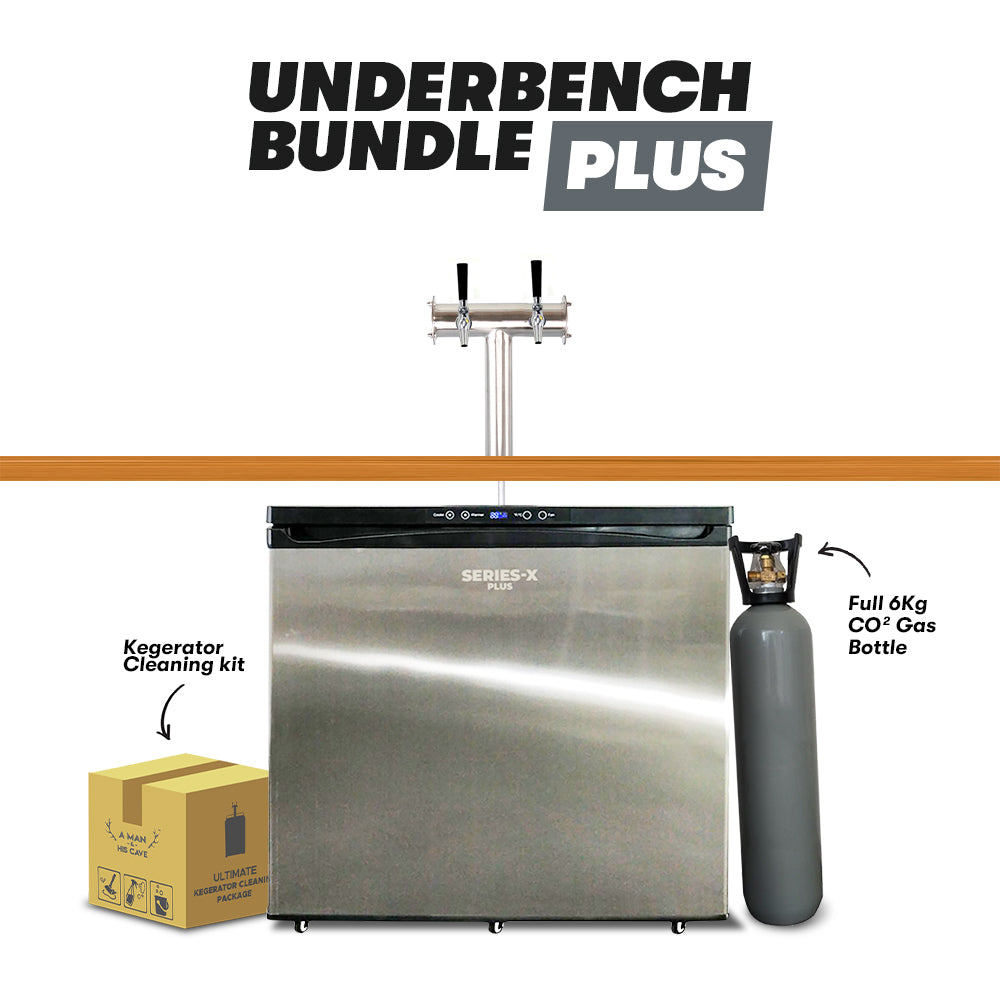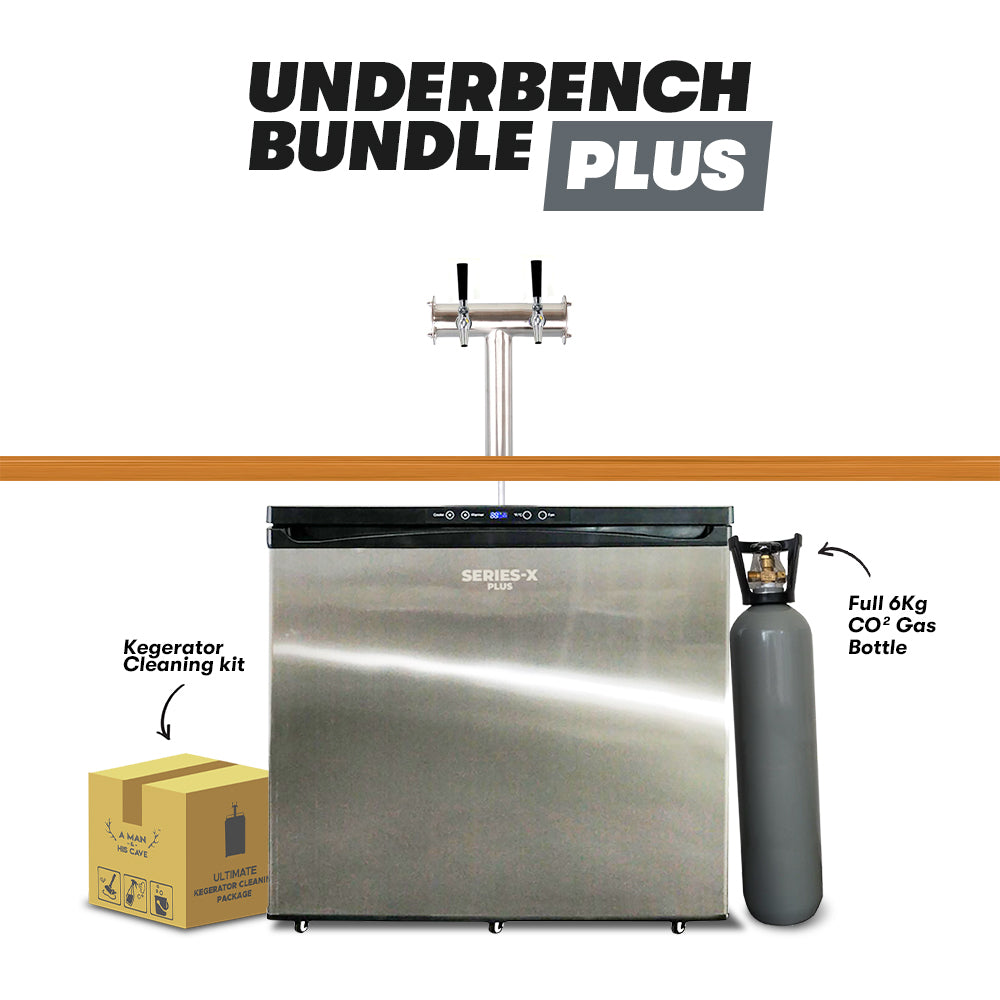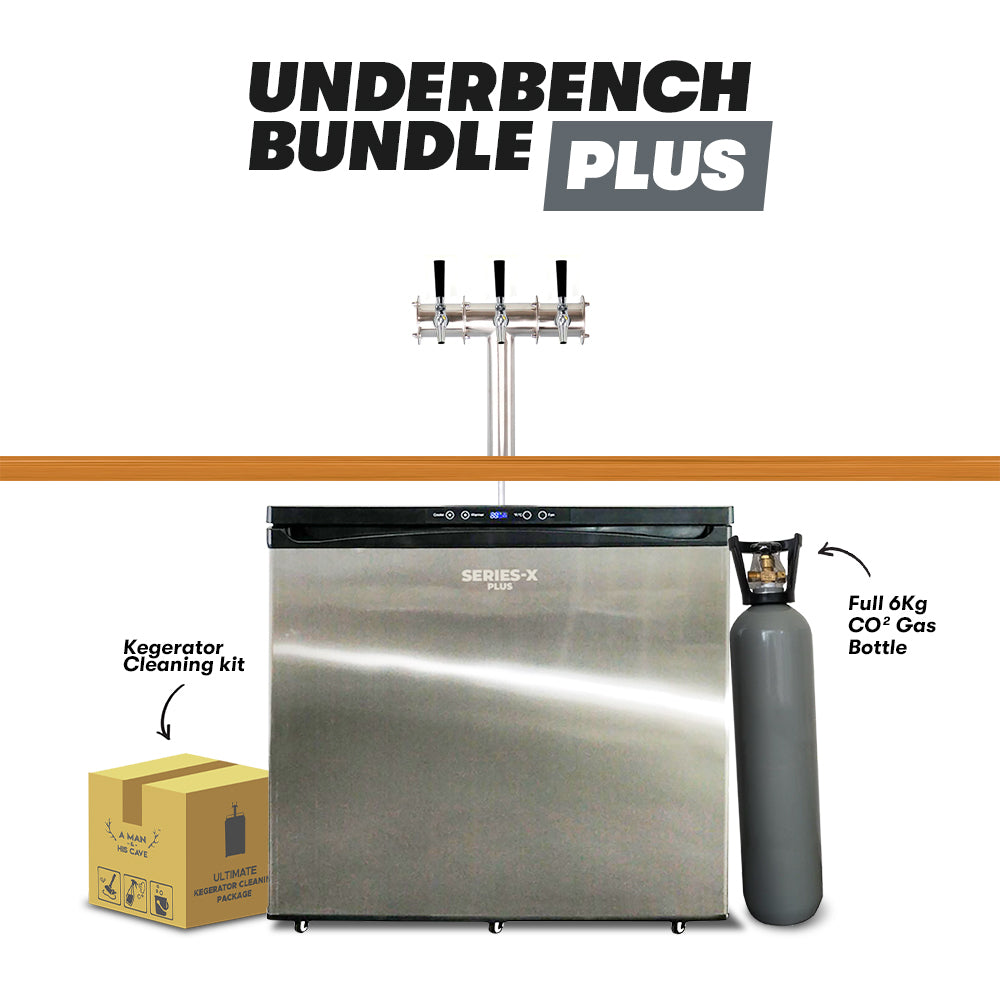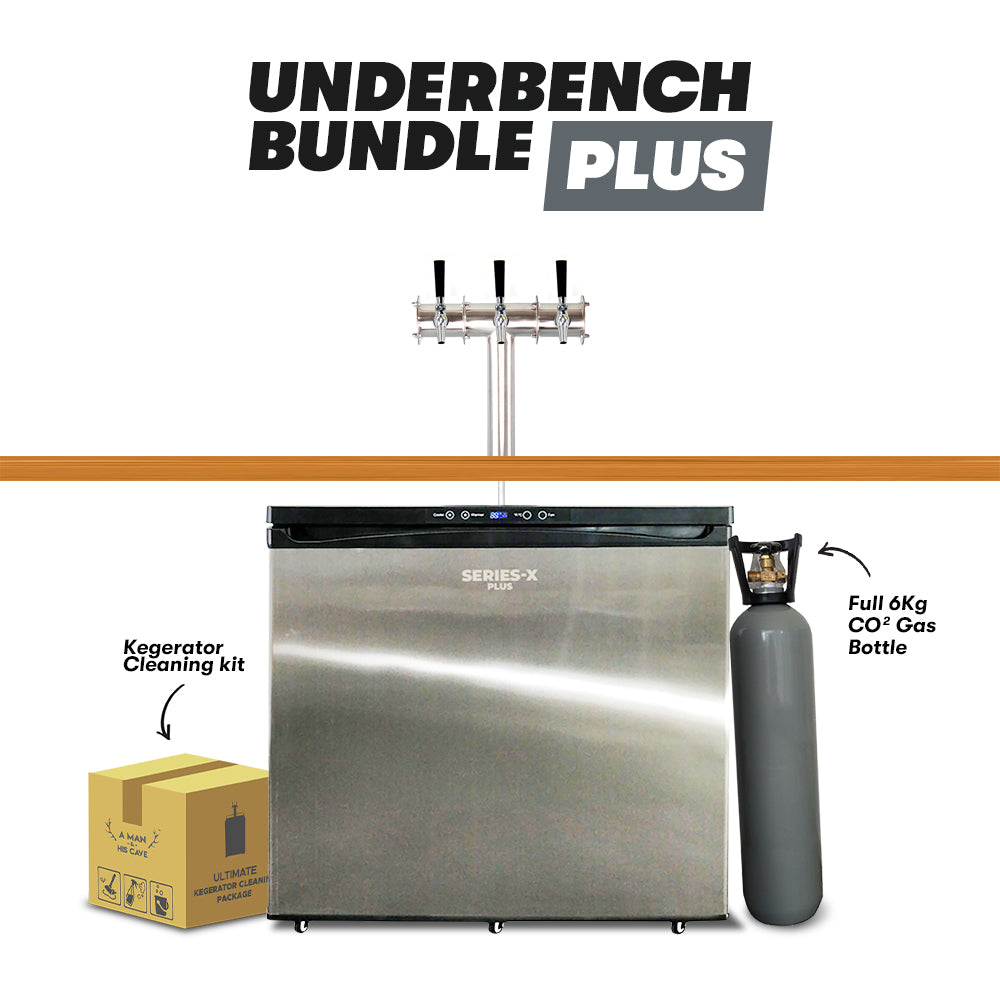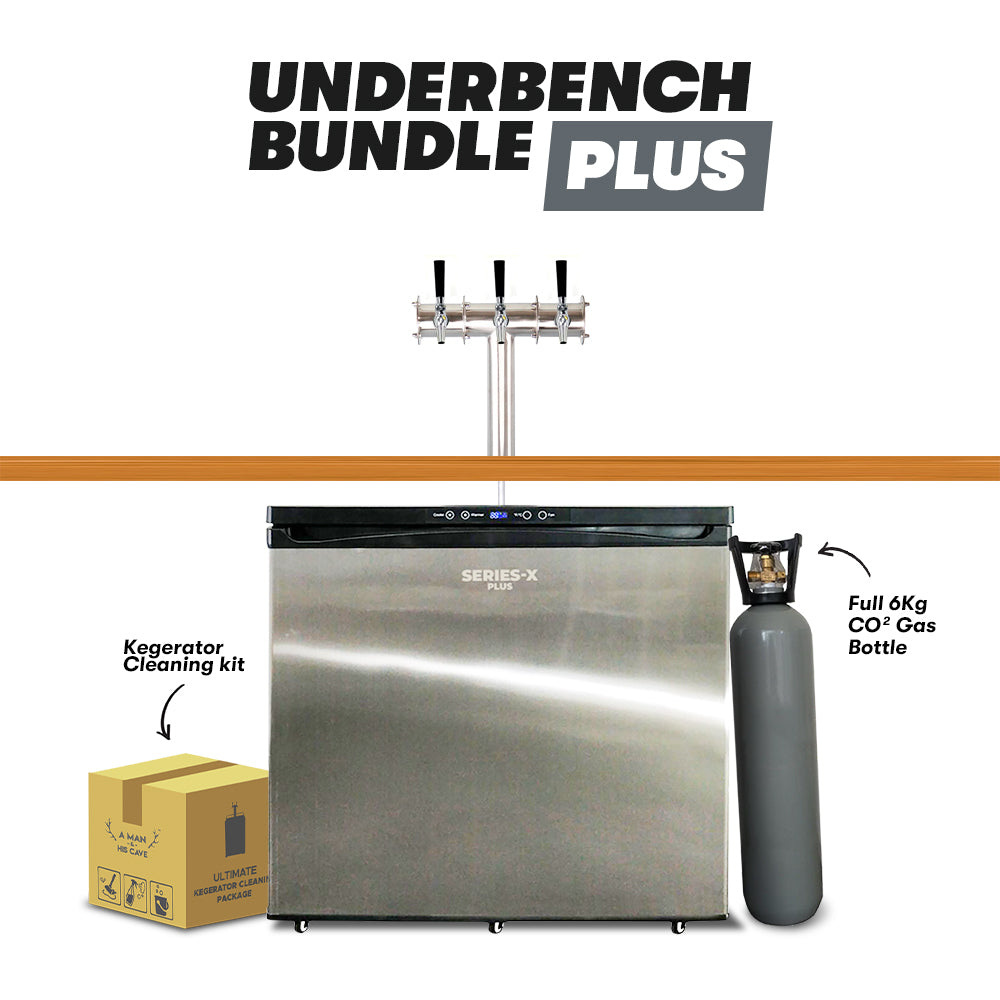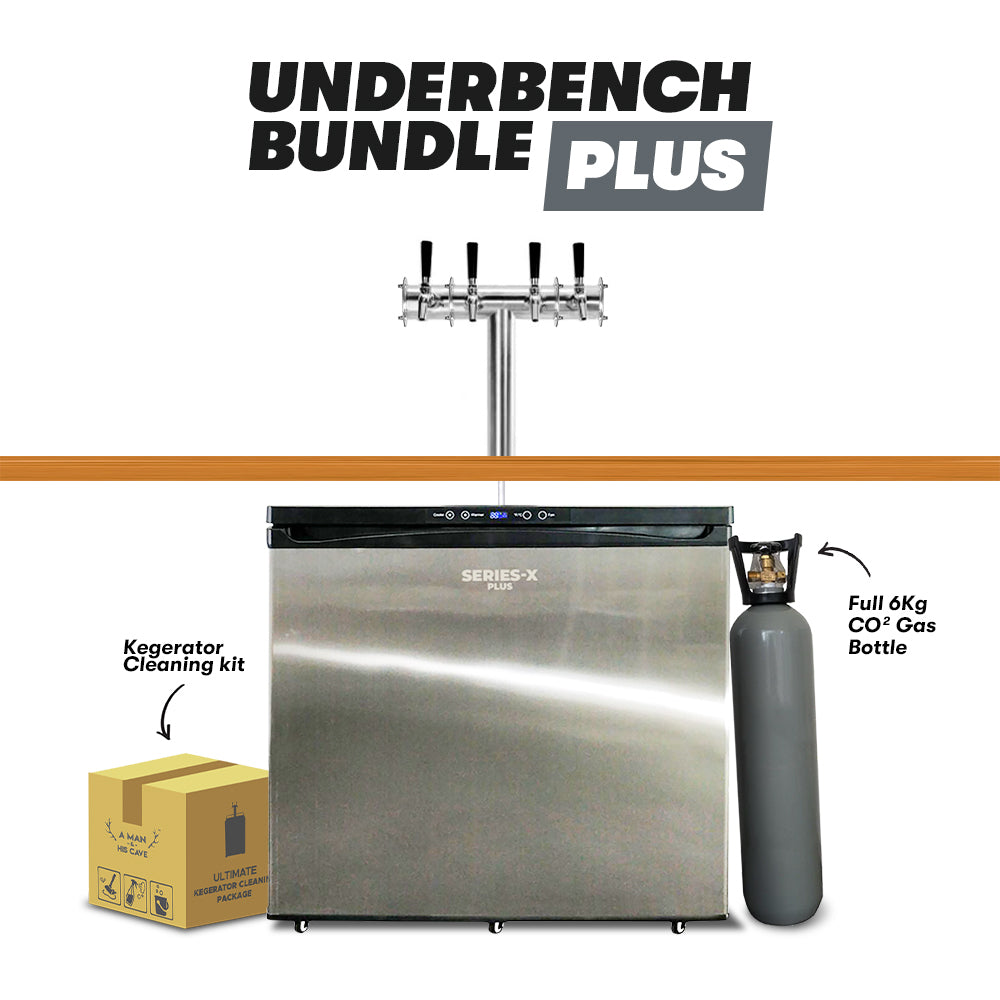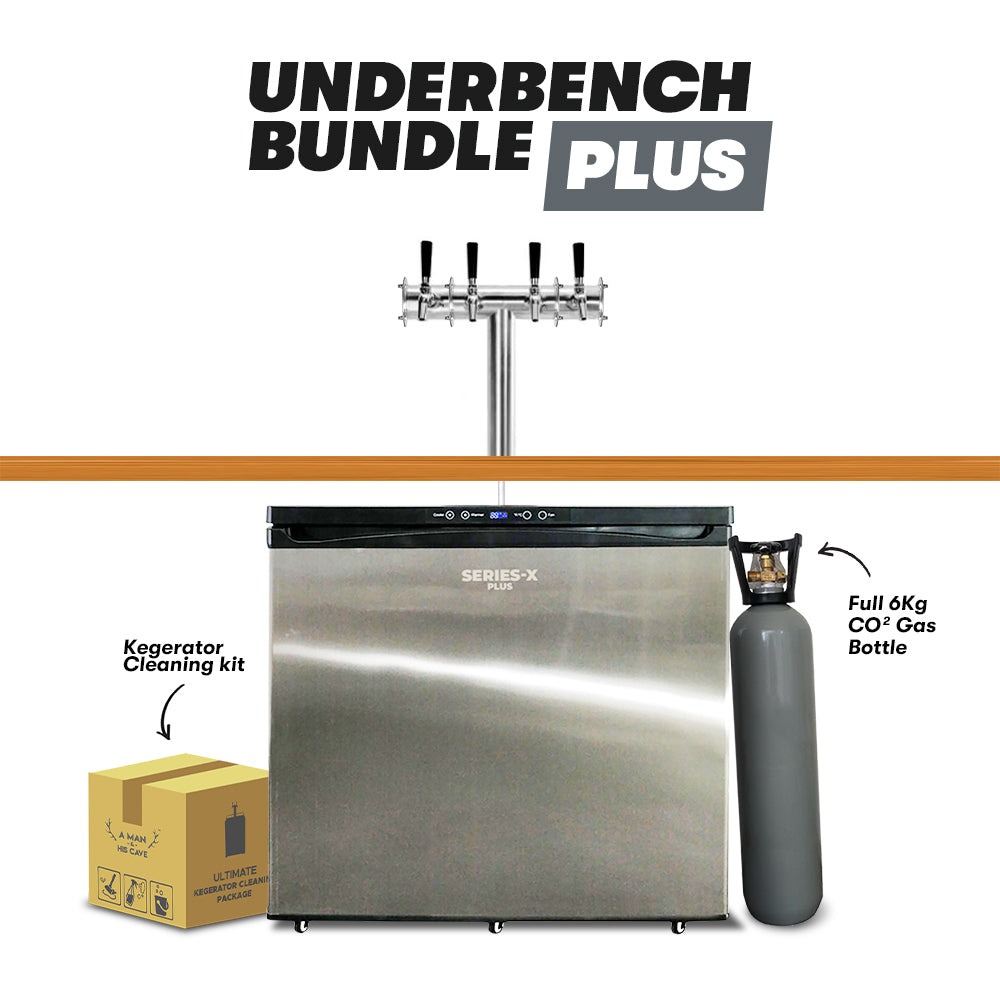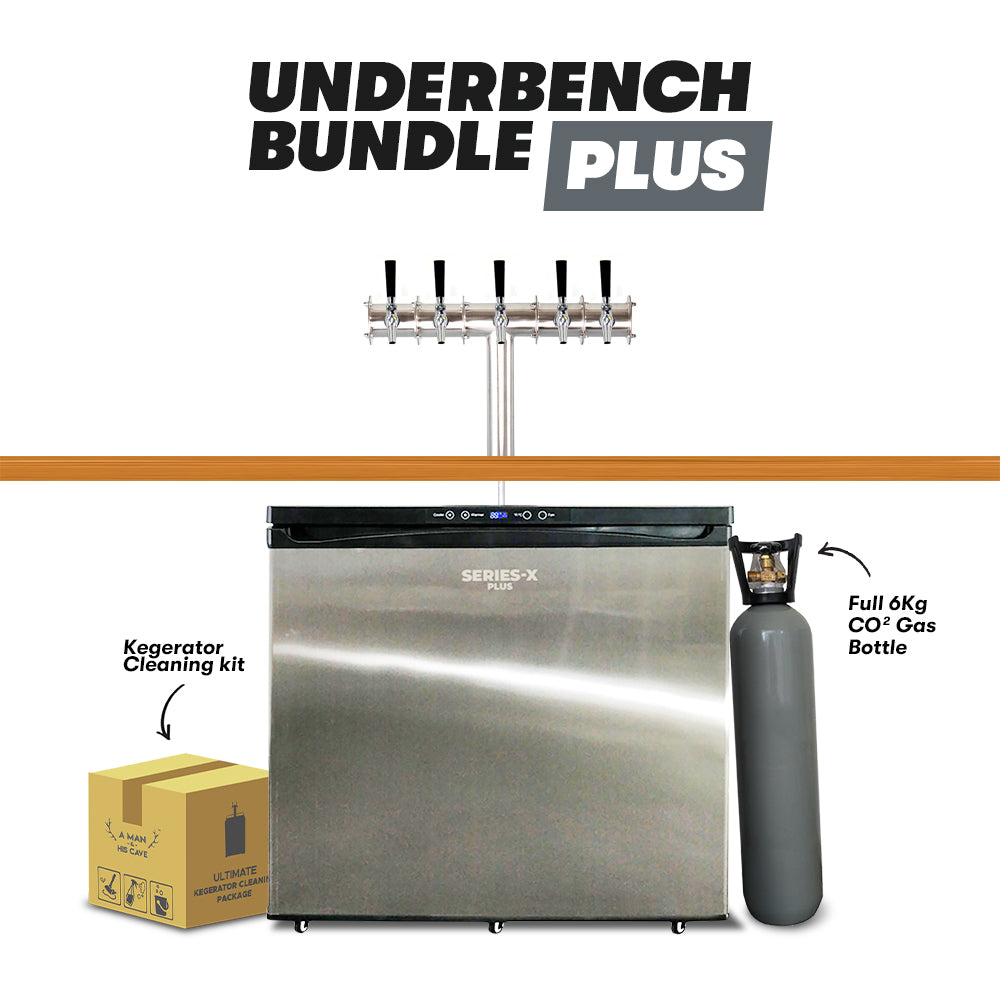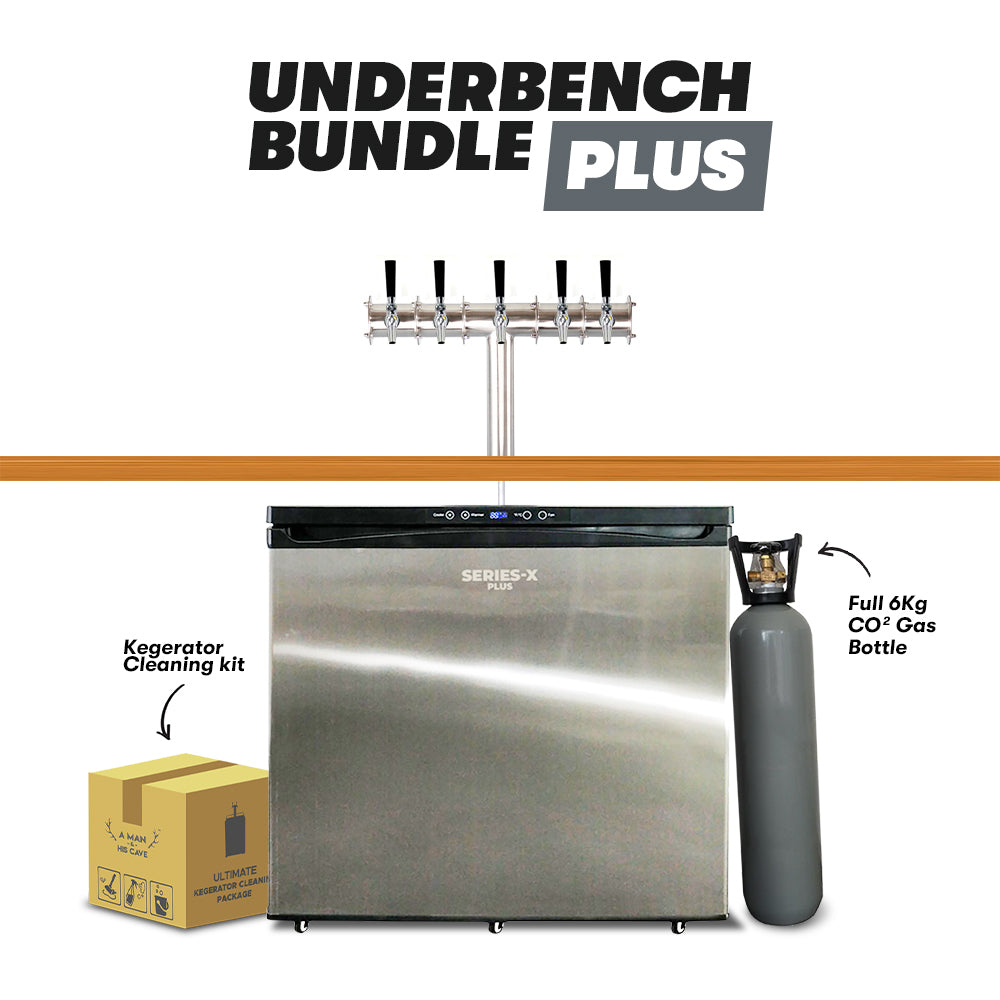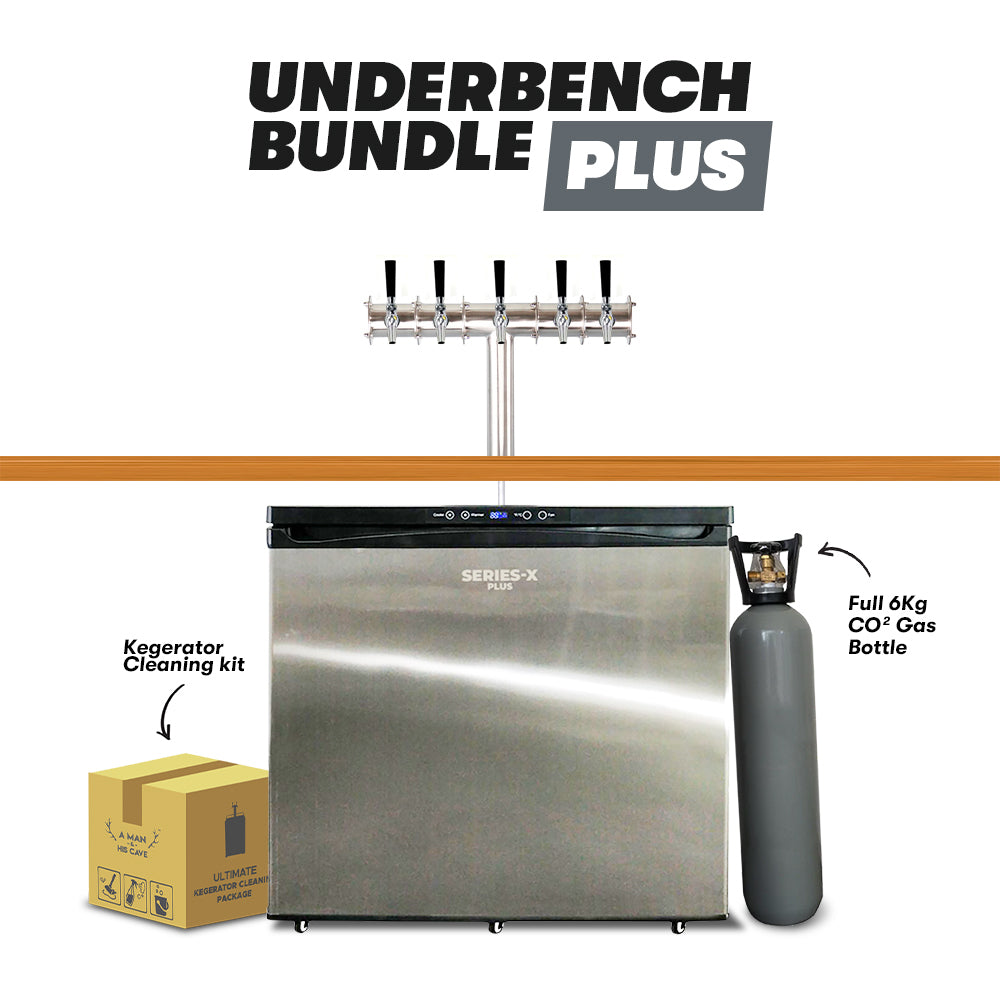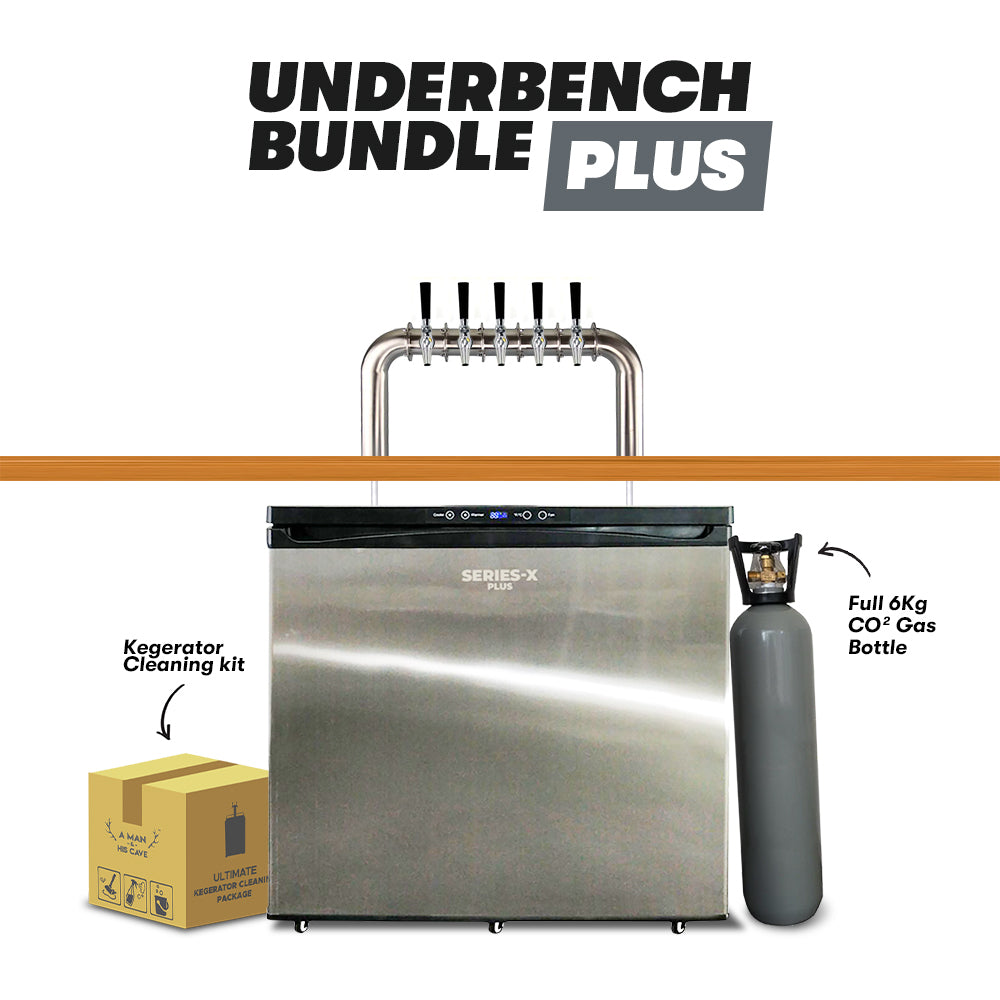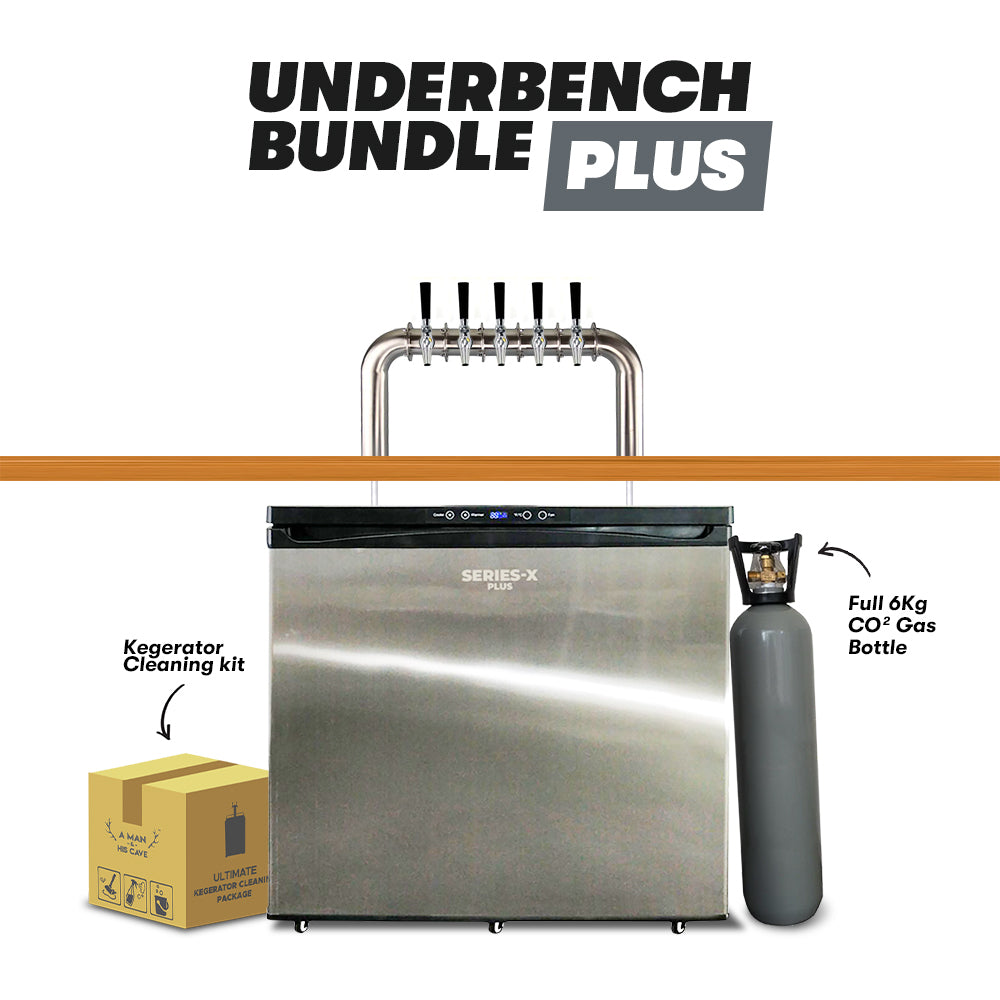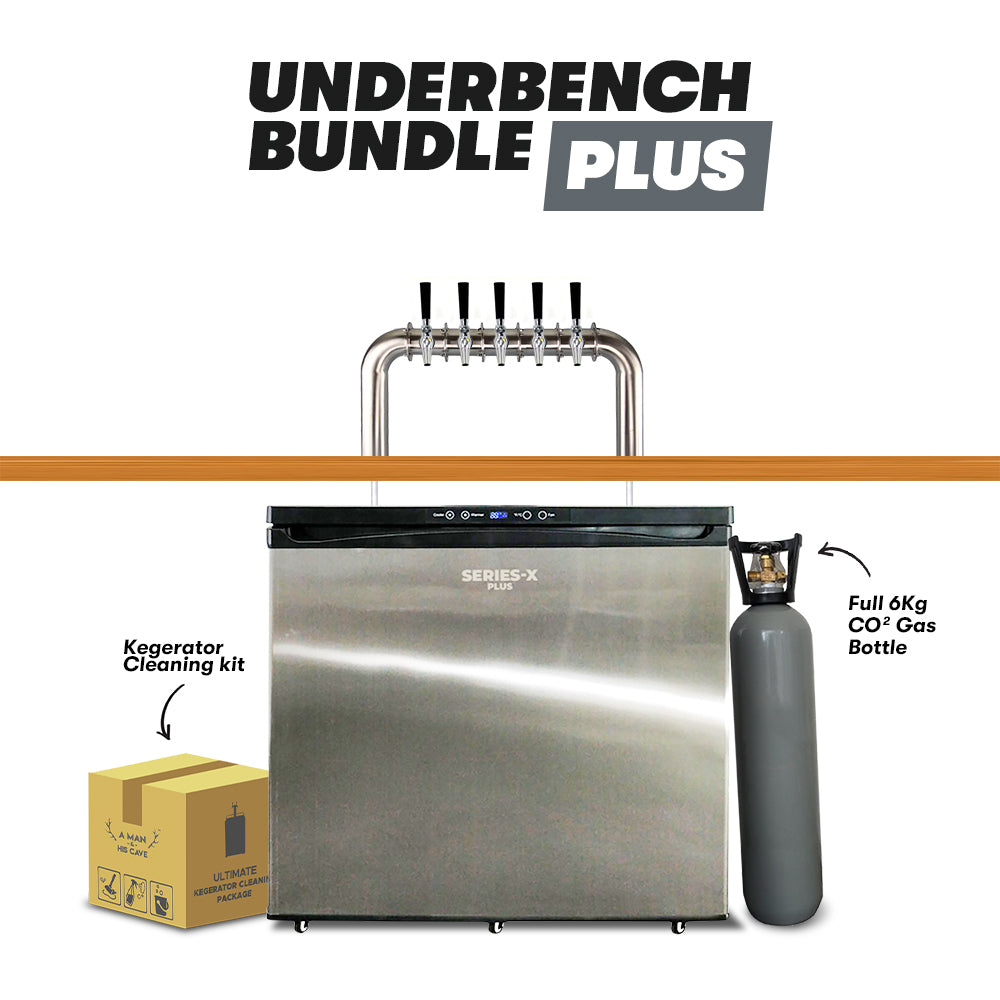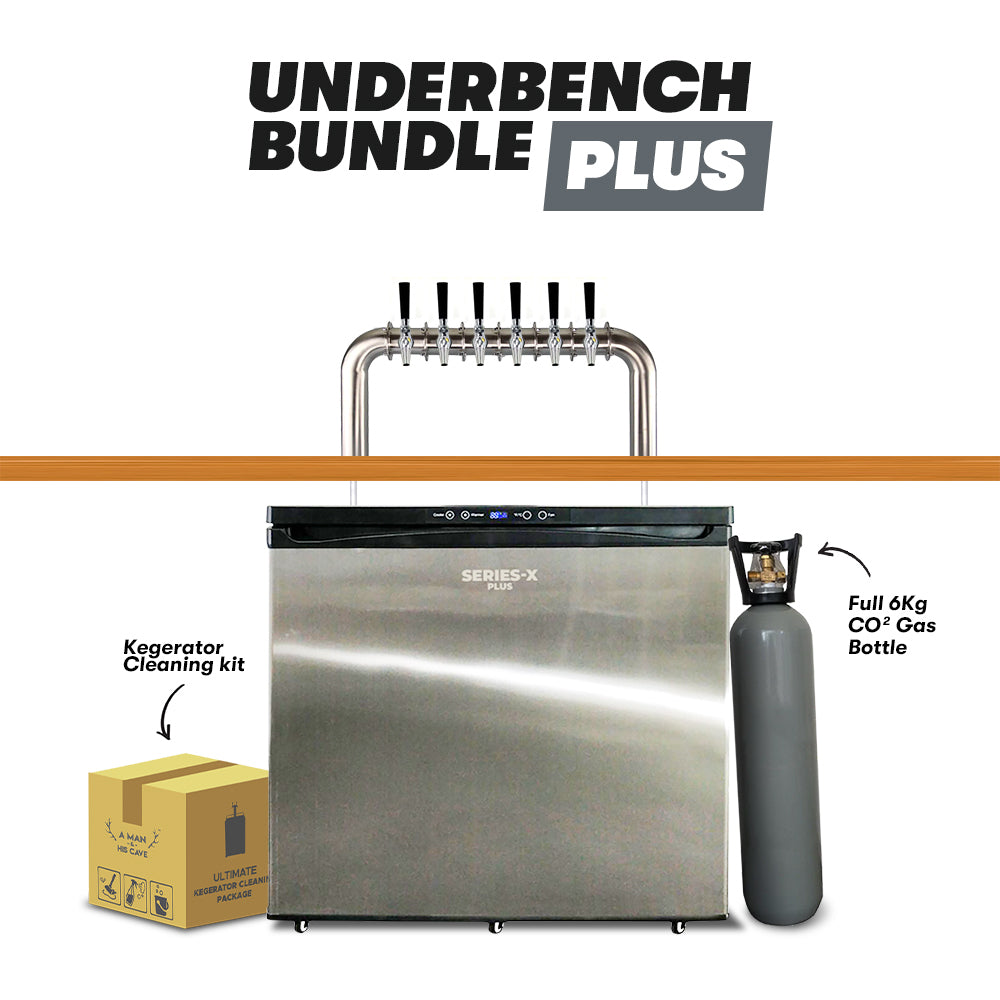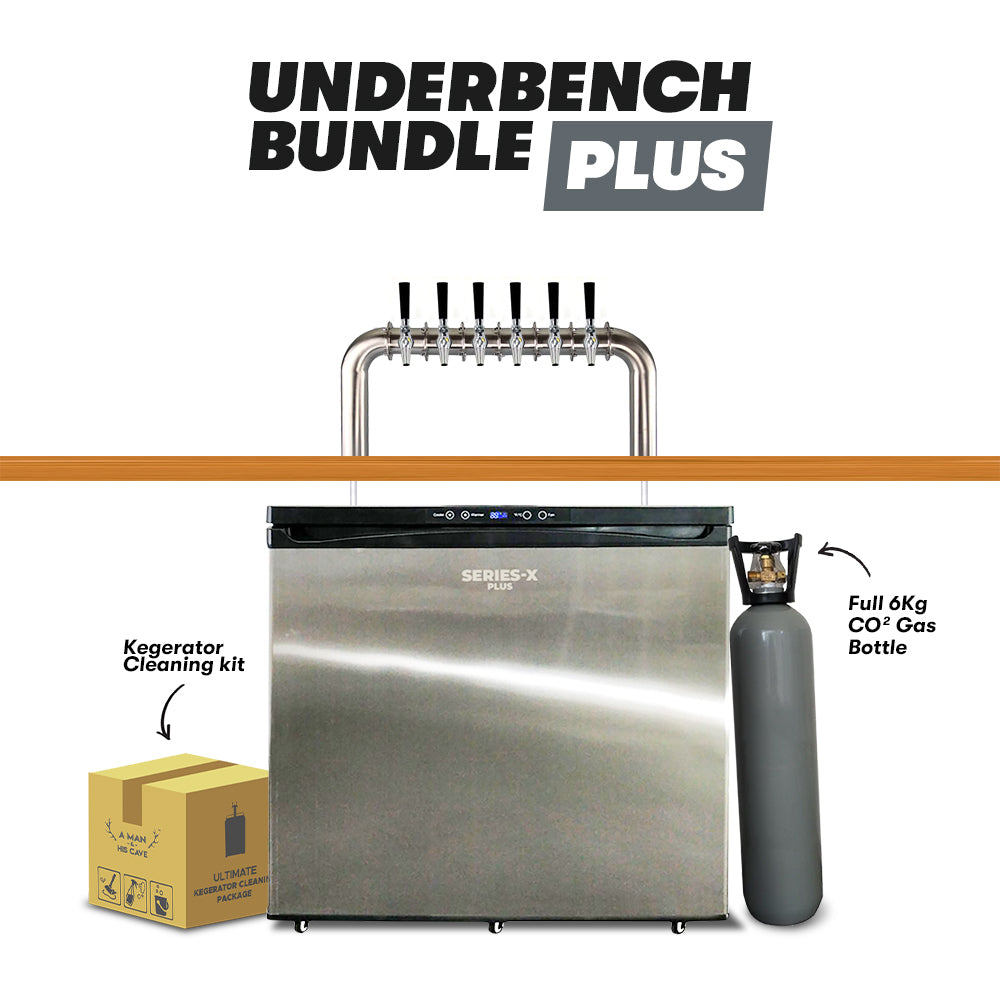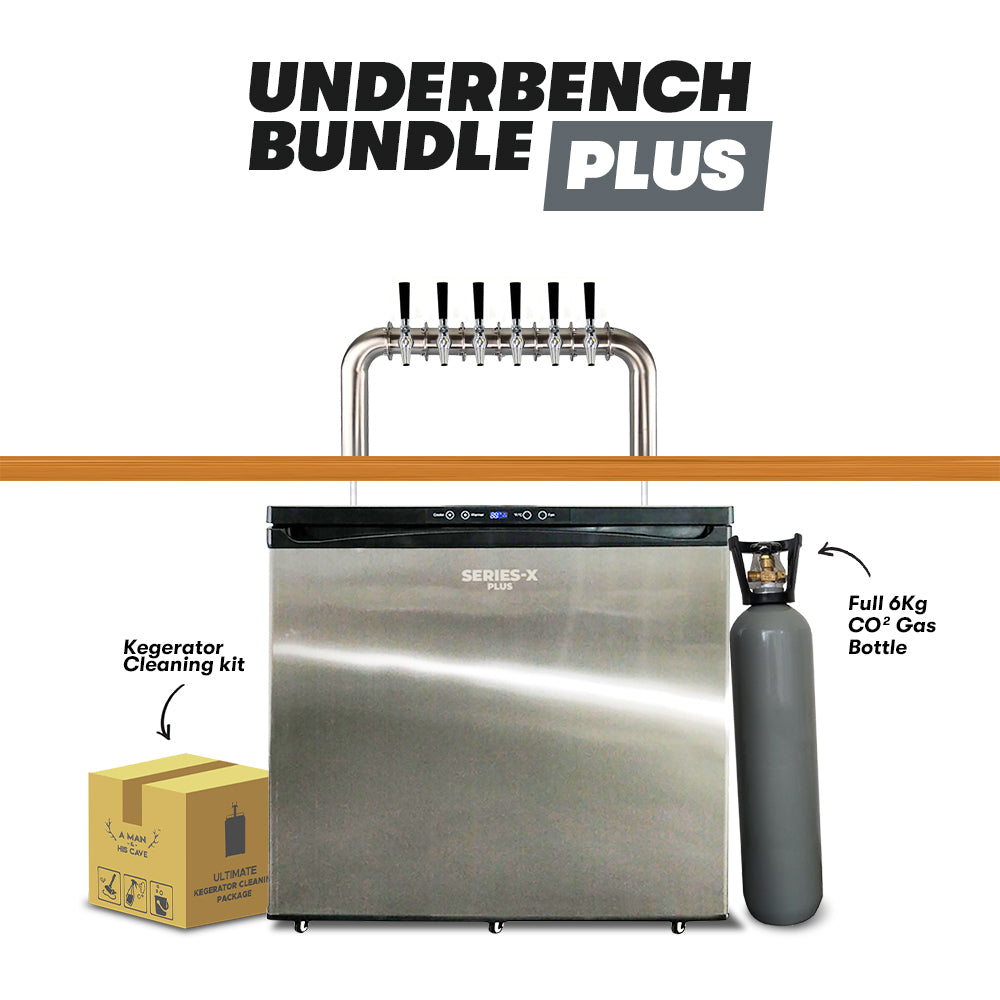 Under-bench T-bar Bundle PLUS Edition
Size: 900 x 708 x 840 (WxDxH mm)
Add Commercial Keg Couplers:
Add Commercial Keg Couplers
Estimated Delivery Time: 5-10 Business Days

Introducing the Series-X PLUS Under-bench kegerator bundle! This top-of-the-line model has been designed with energy efficiency, quiet operation and maximum keg storage in mind. Whether you're an experienced beer drinker or just starting out, this kegerator is perfect for you. You will not find any other keg fridge on the market with the same capabilities as the PLUS, let alone at this price point so don't miss out on this incredible deal! Order your Bundle today! 
This Package Includes:
Series X Plus Main Body

Stainless Steel Modular Font (cylinder for taps)

6kg CO2 Gas Cylinder

MK4 Regulator with 8mm duotight fitting MK4 Regulator with 8mm duotight fitting

2 x Black Plastic Wrap Around Drip Trays

6 x Castor Wheels (3 Locking and 3 Free Spinning)

Chrome Plated Guard Rail

Commercial Keg Couplers (if chosen)

Please note it does not come with a wire shelf*
What Fits Inside? 
2 x 50lt Commerical Kegs
6 x 20lt Commerical Kegs 
8 x 19lt Ball-Lock Cornelius Kegs
Series X Plus Dimensions:
900mm Wide
708mm Deep
840mm (Excluding castor wheels and guard rail)
To download the X-plus dimensioned drawings 

click here

.
Want more Info?
Drop Us A Product Question.