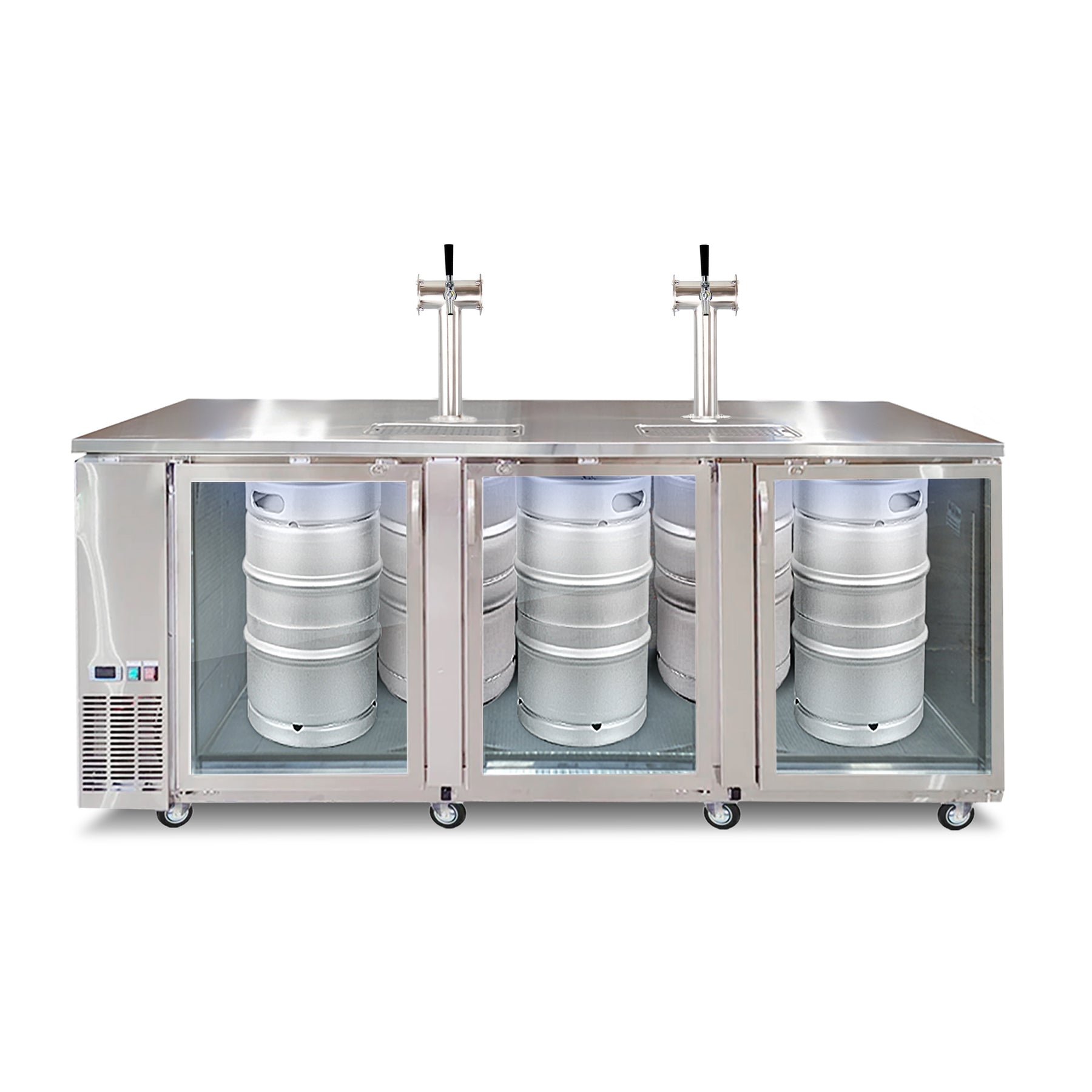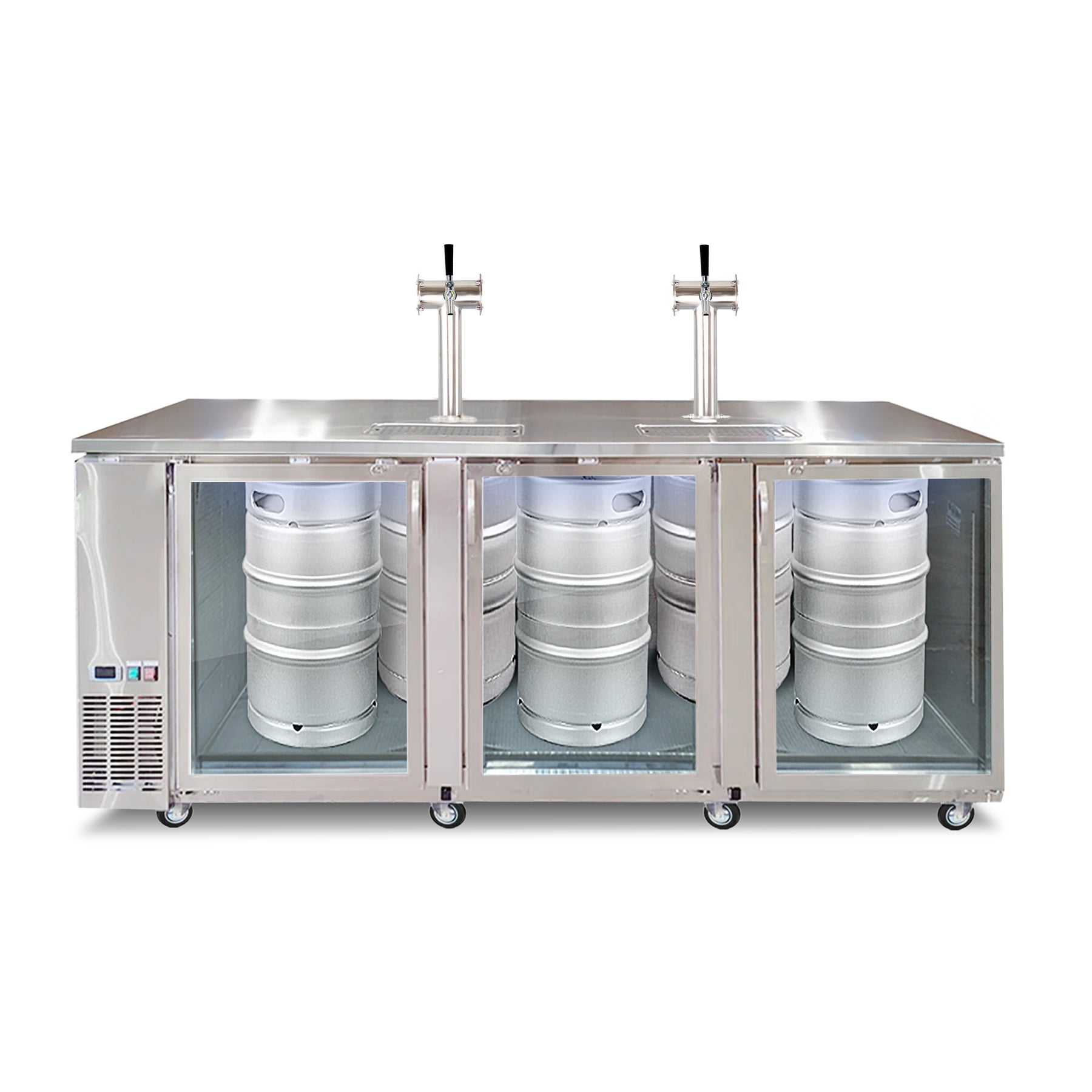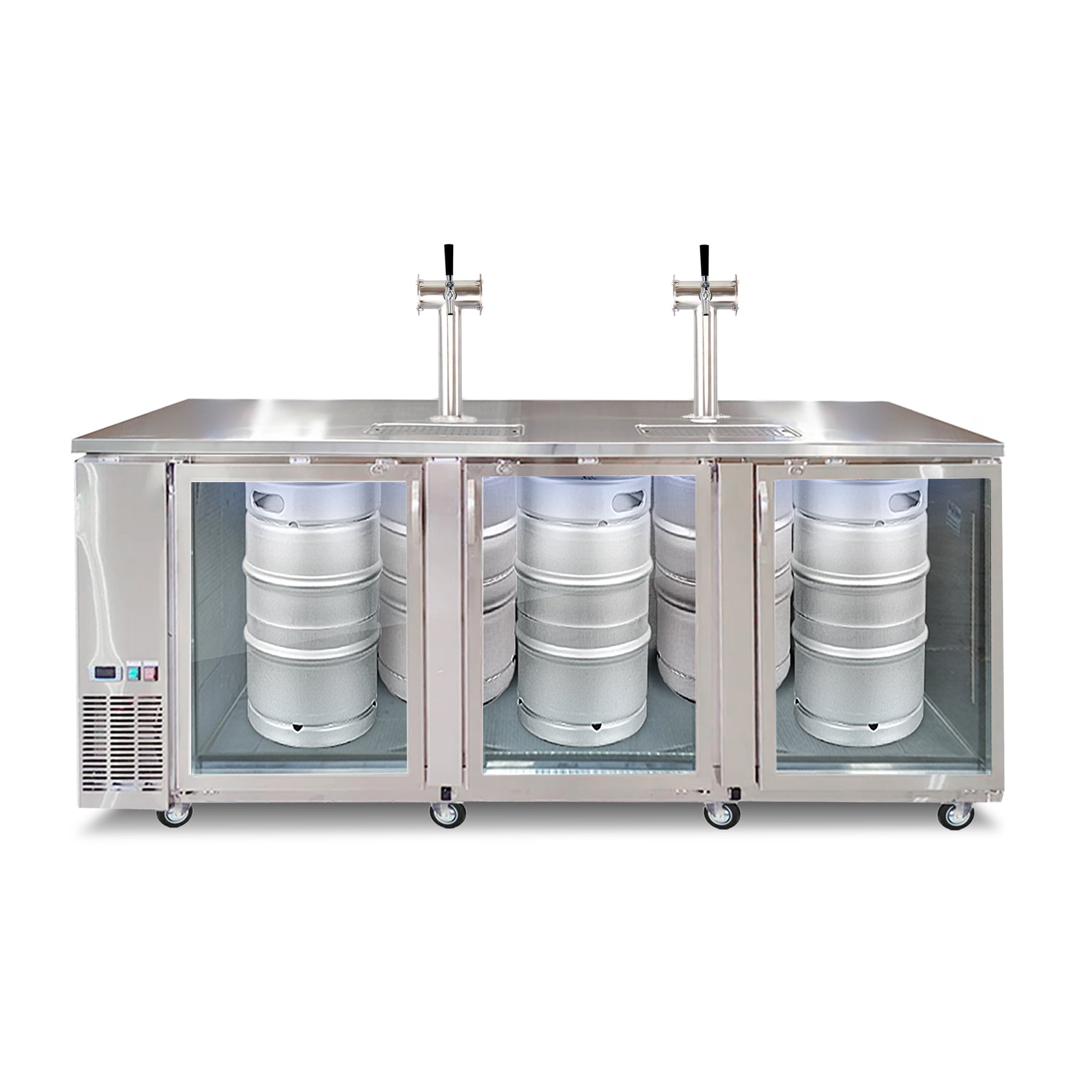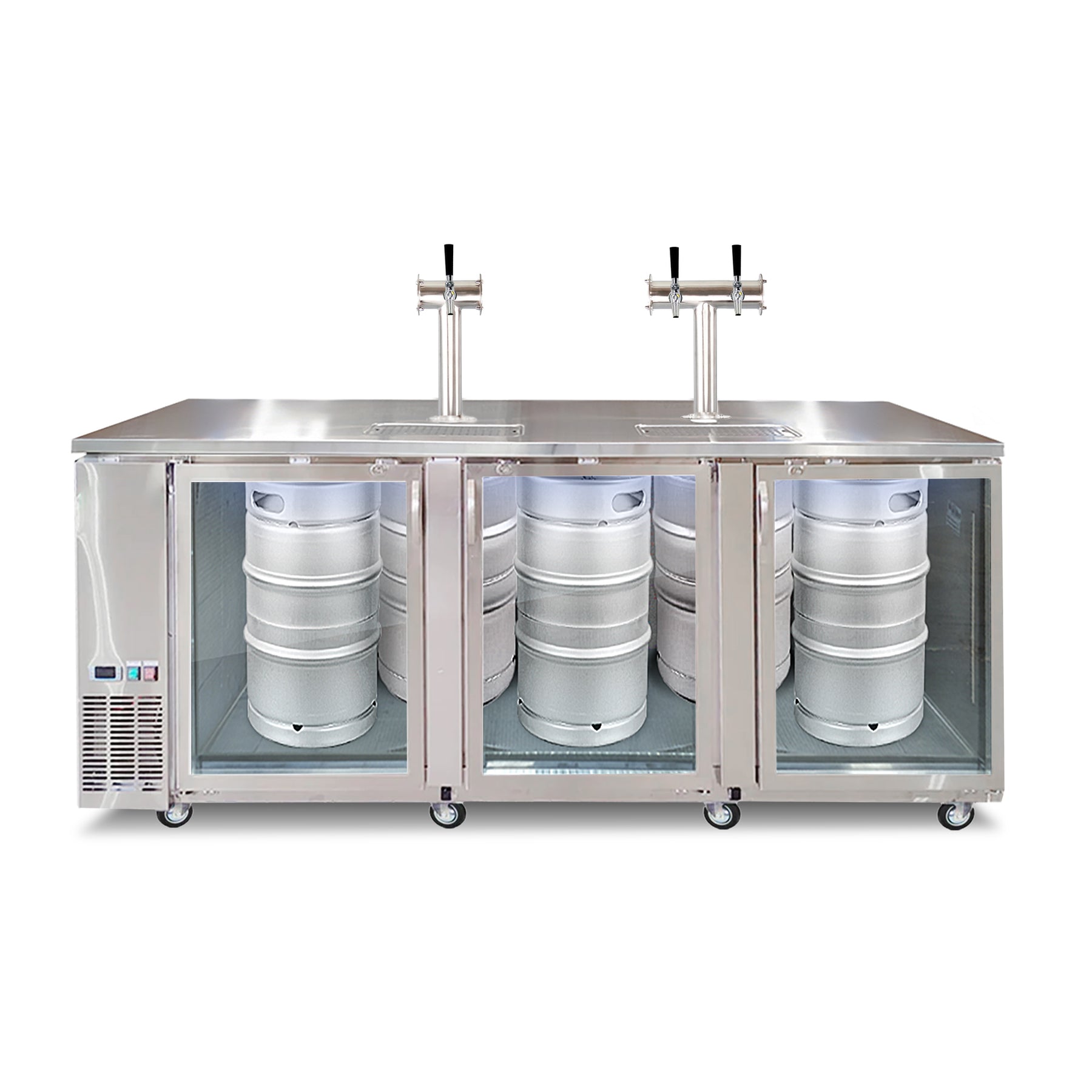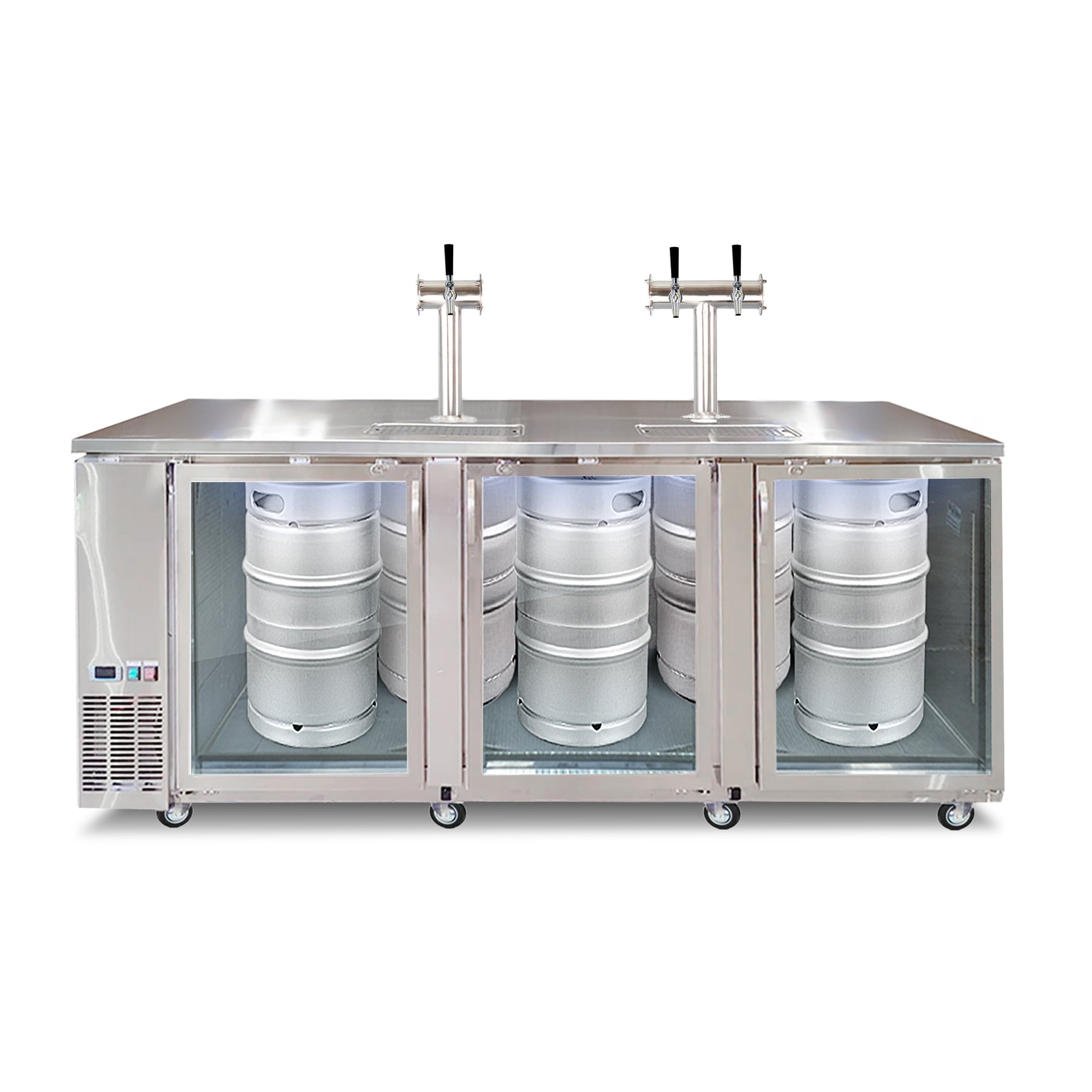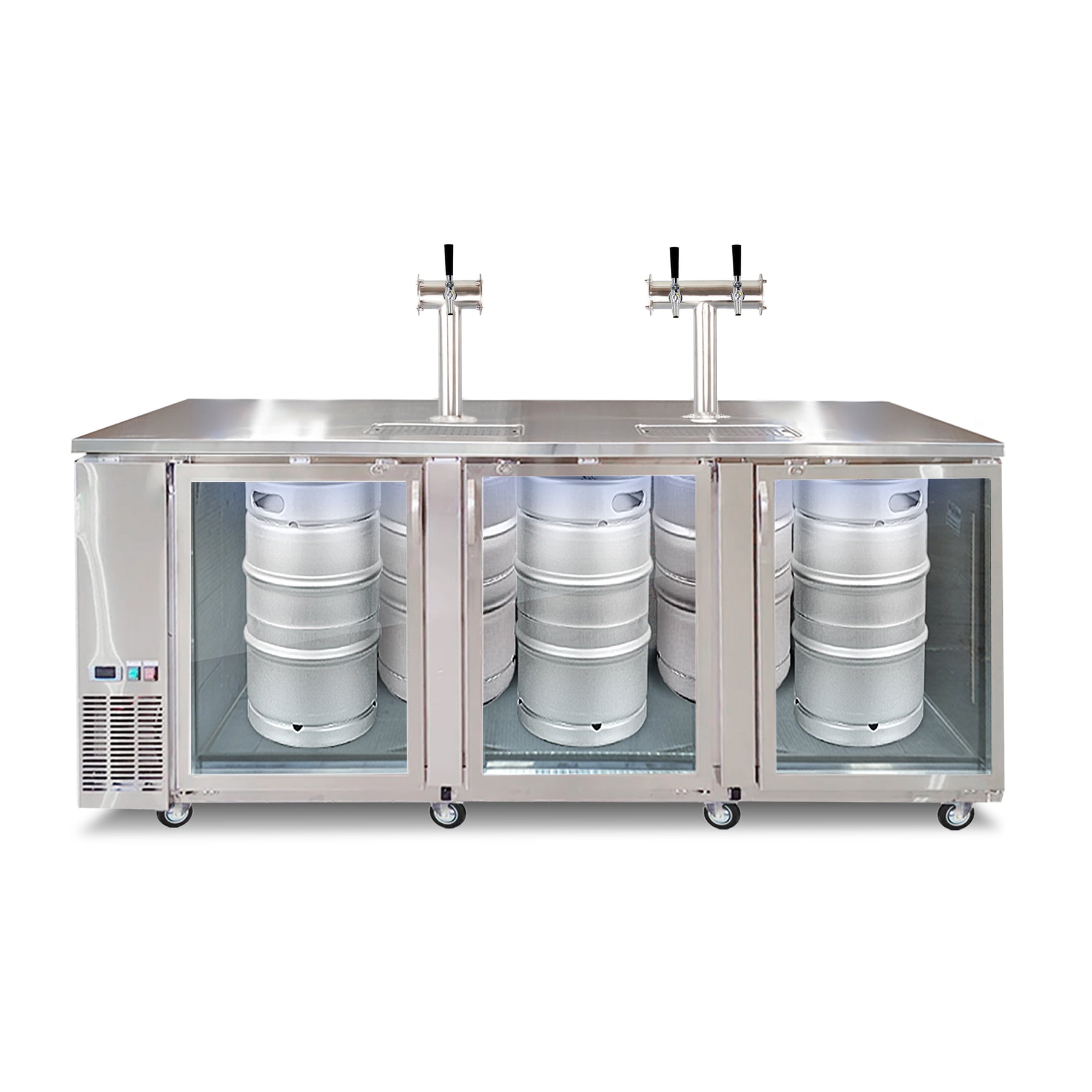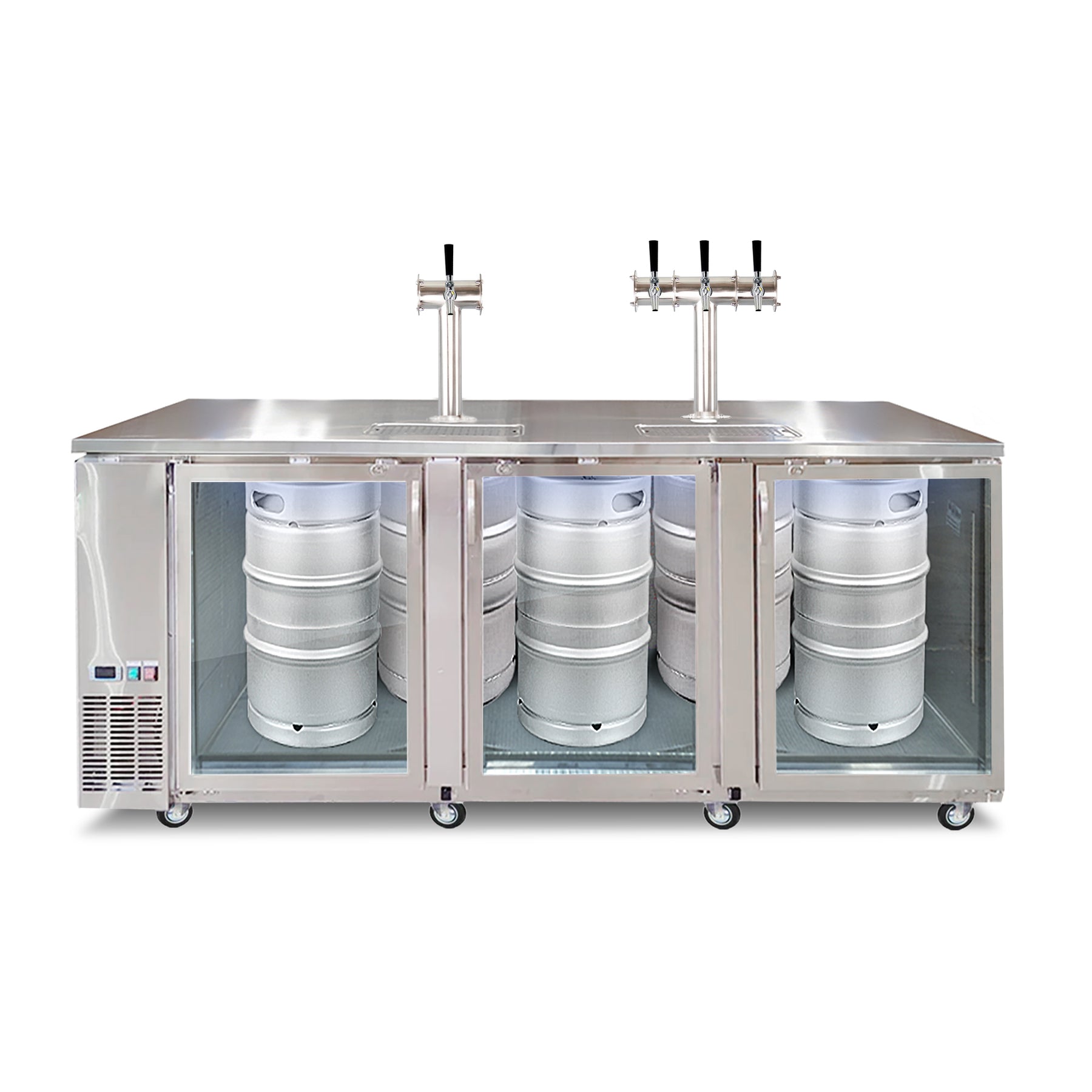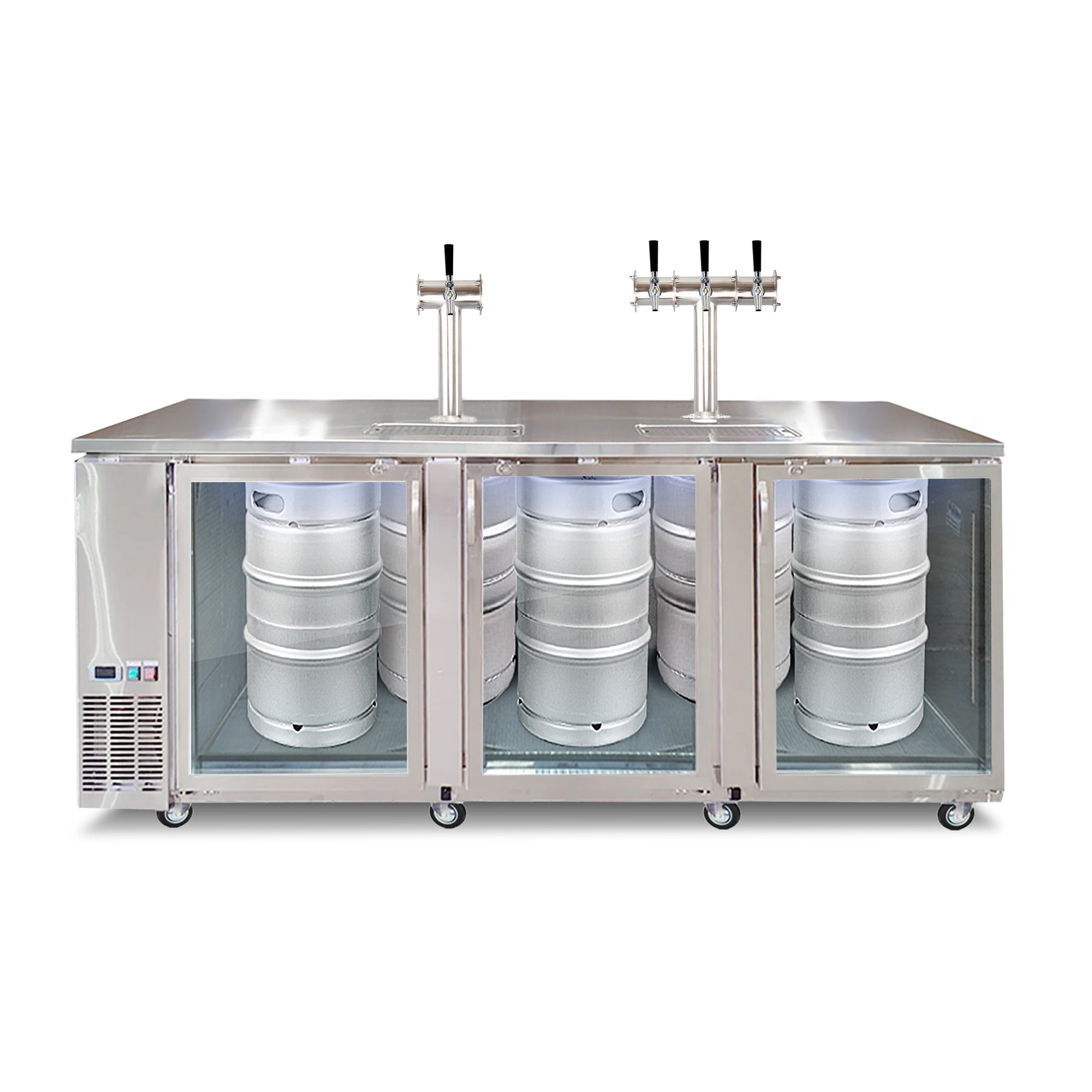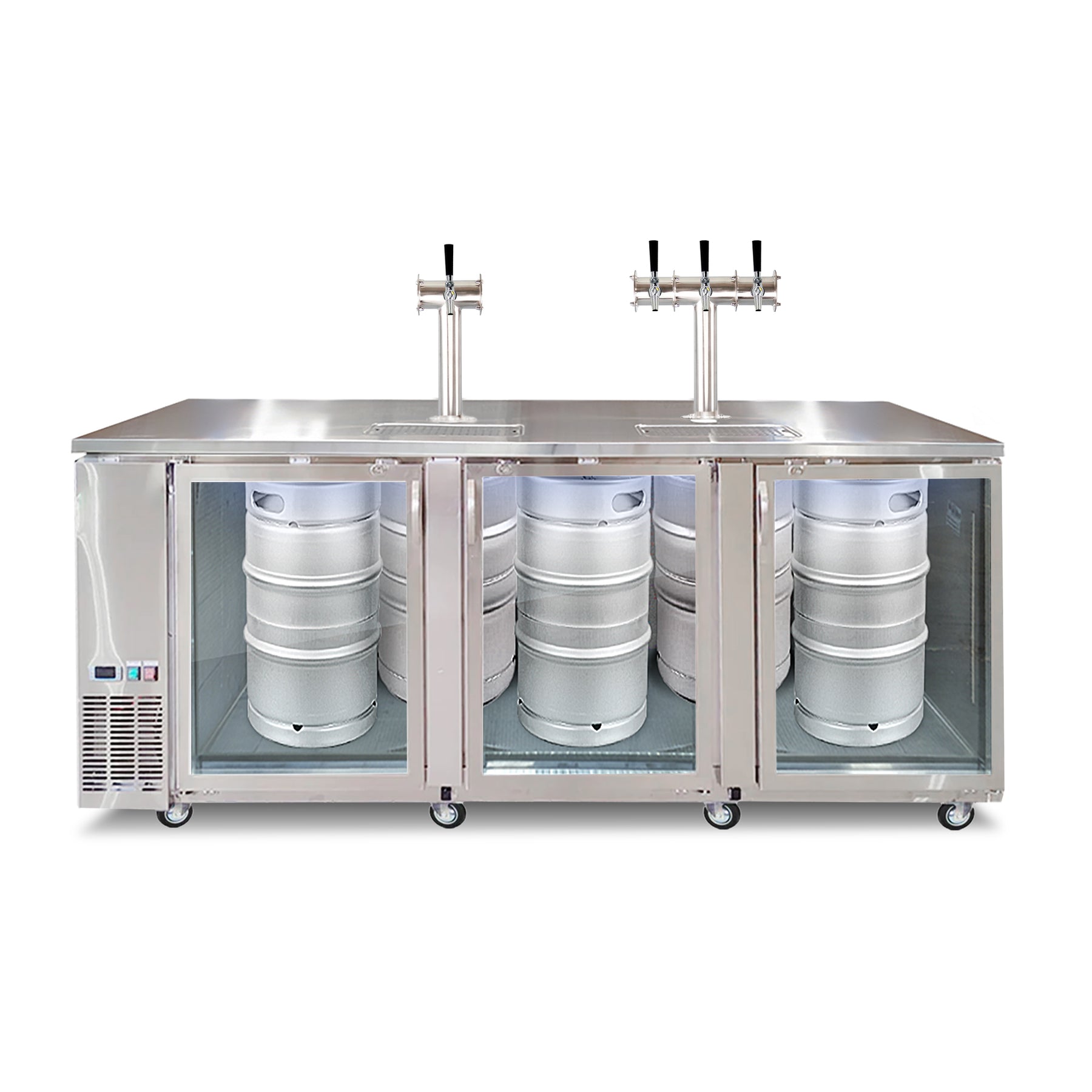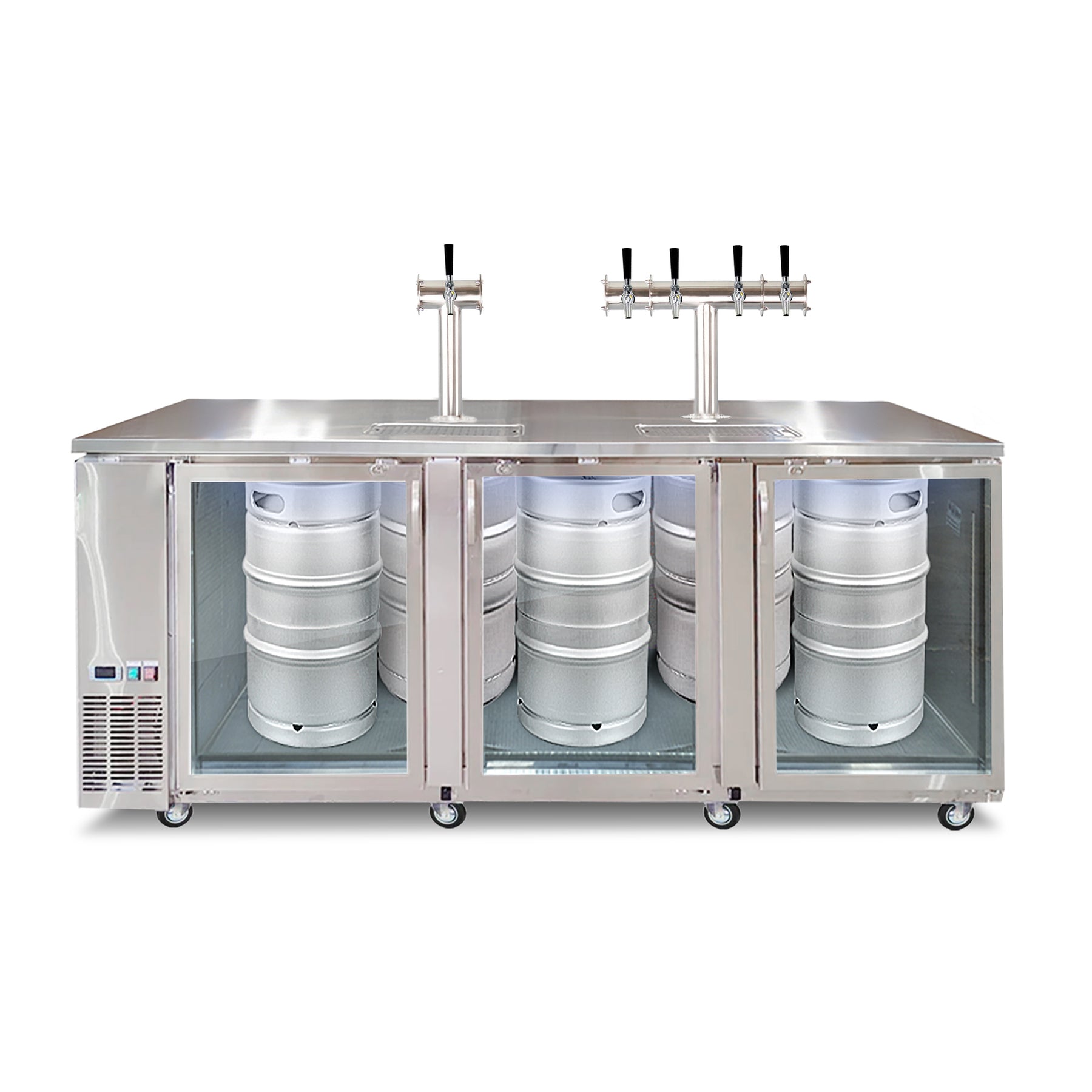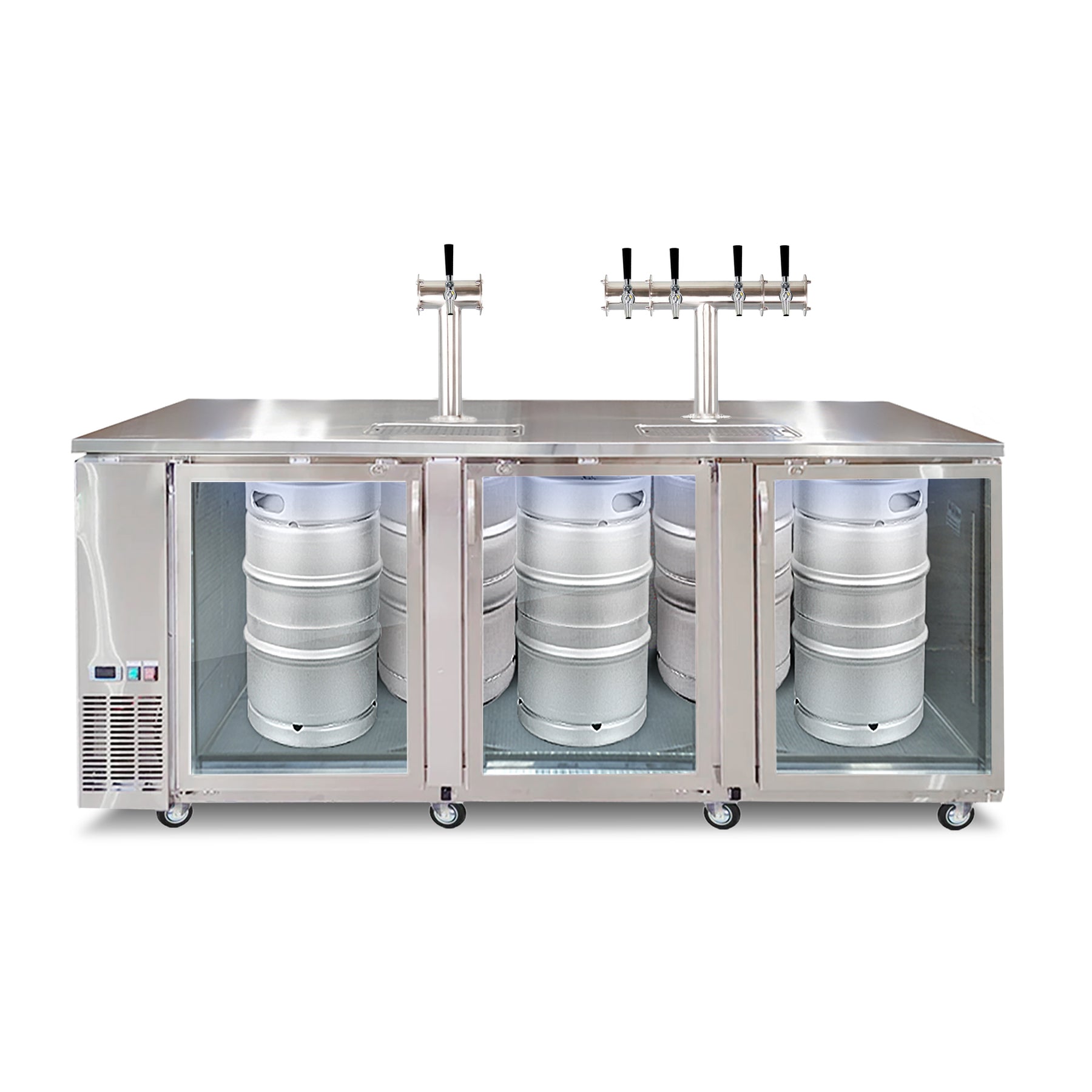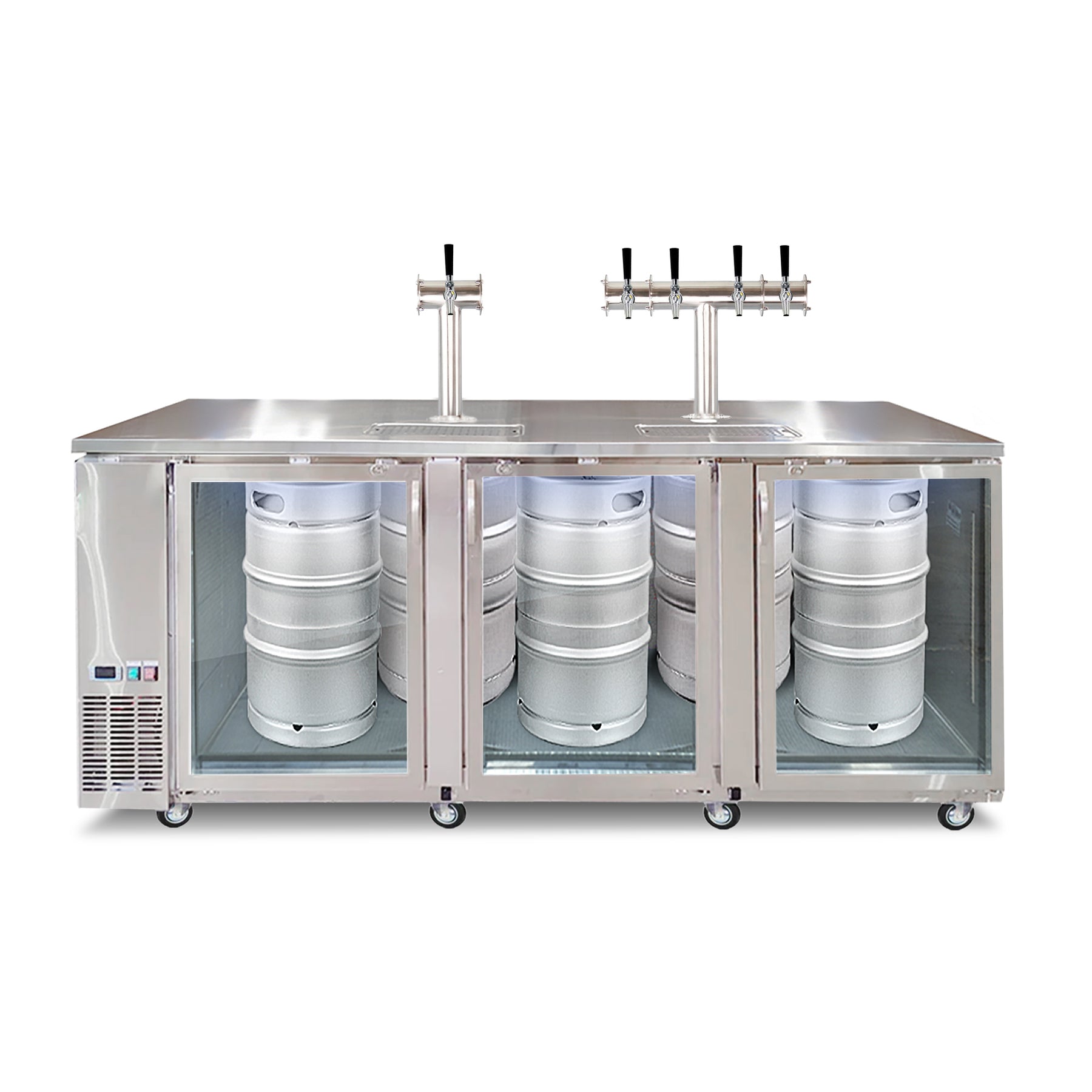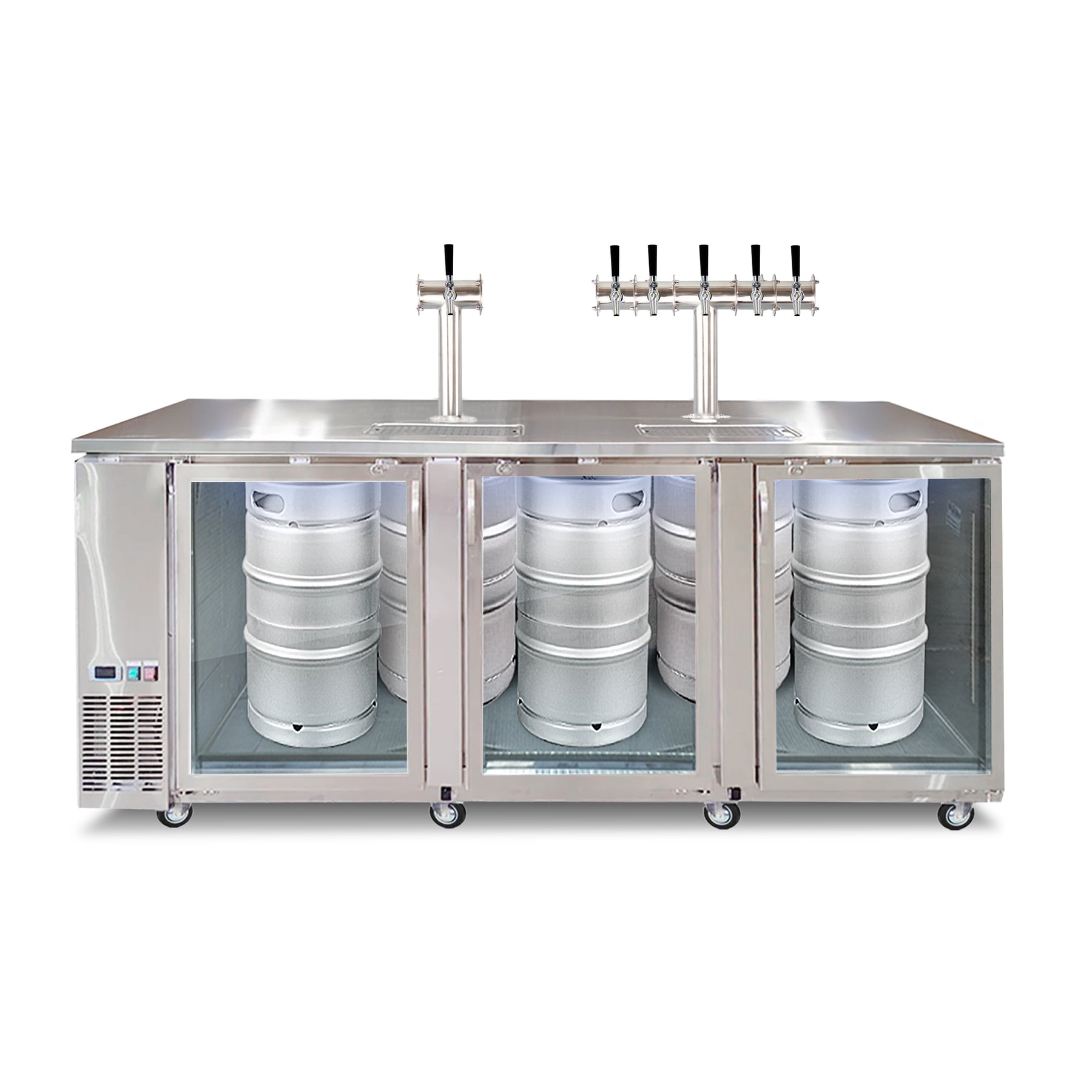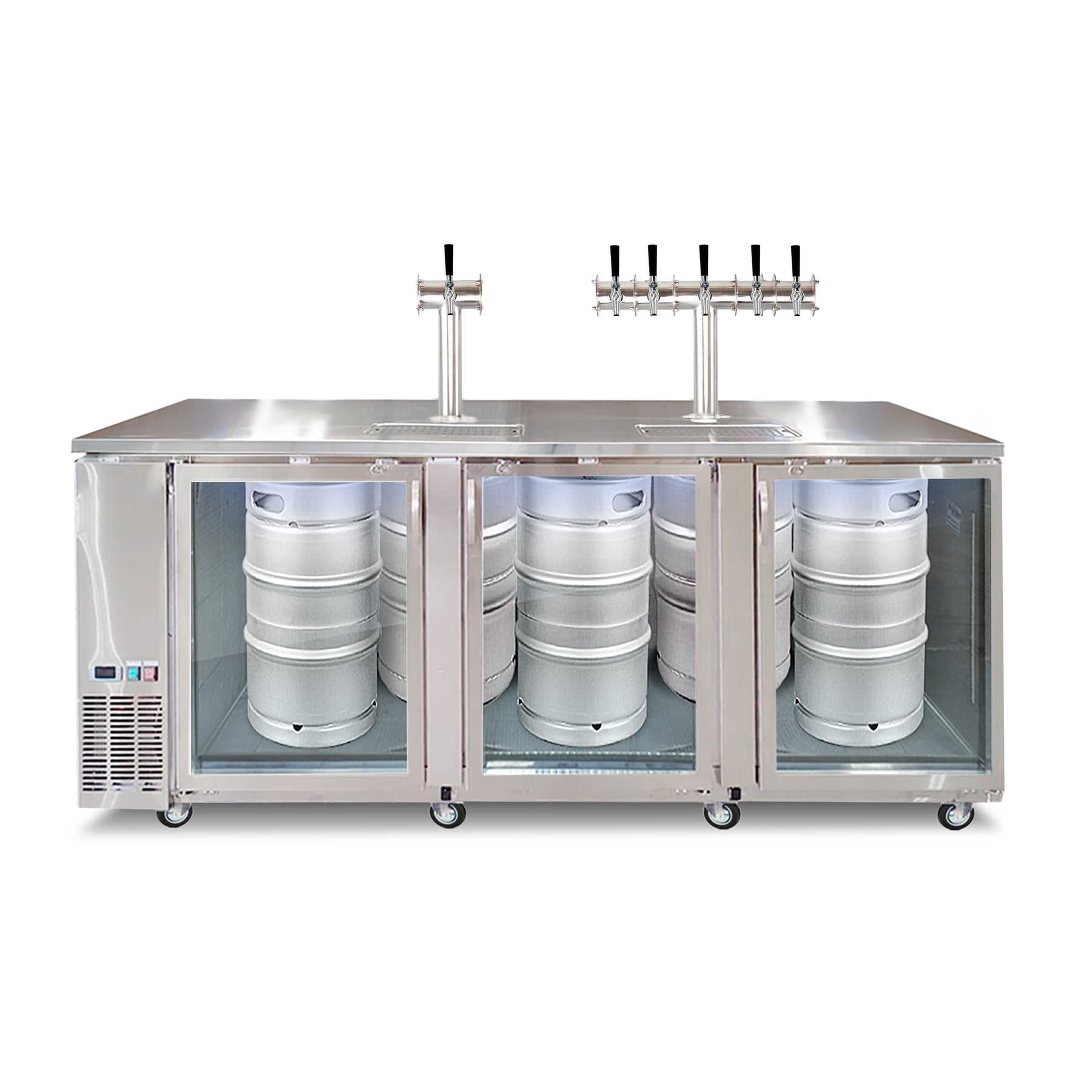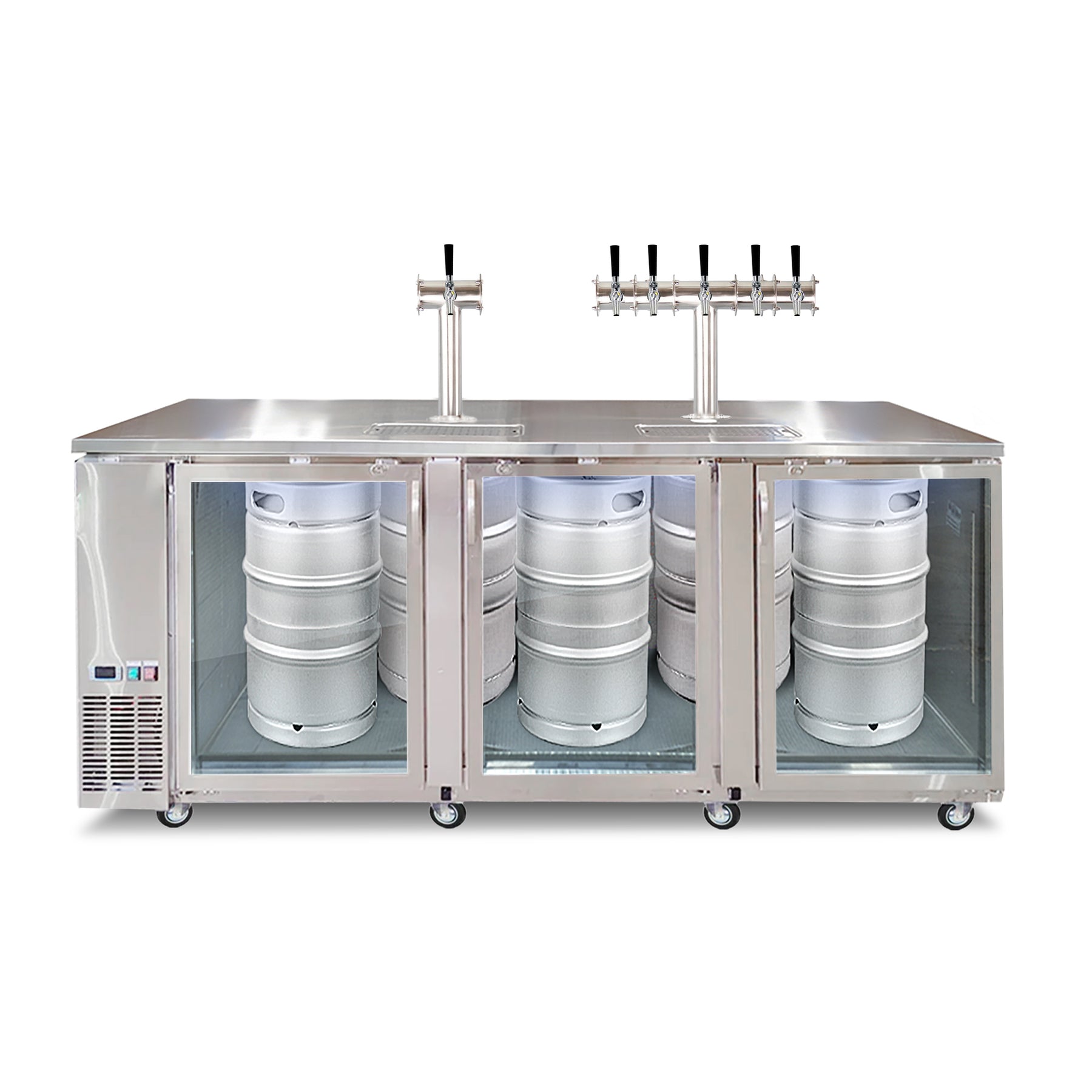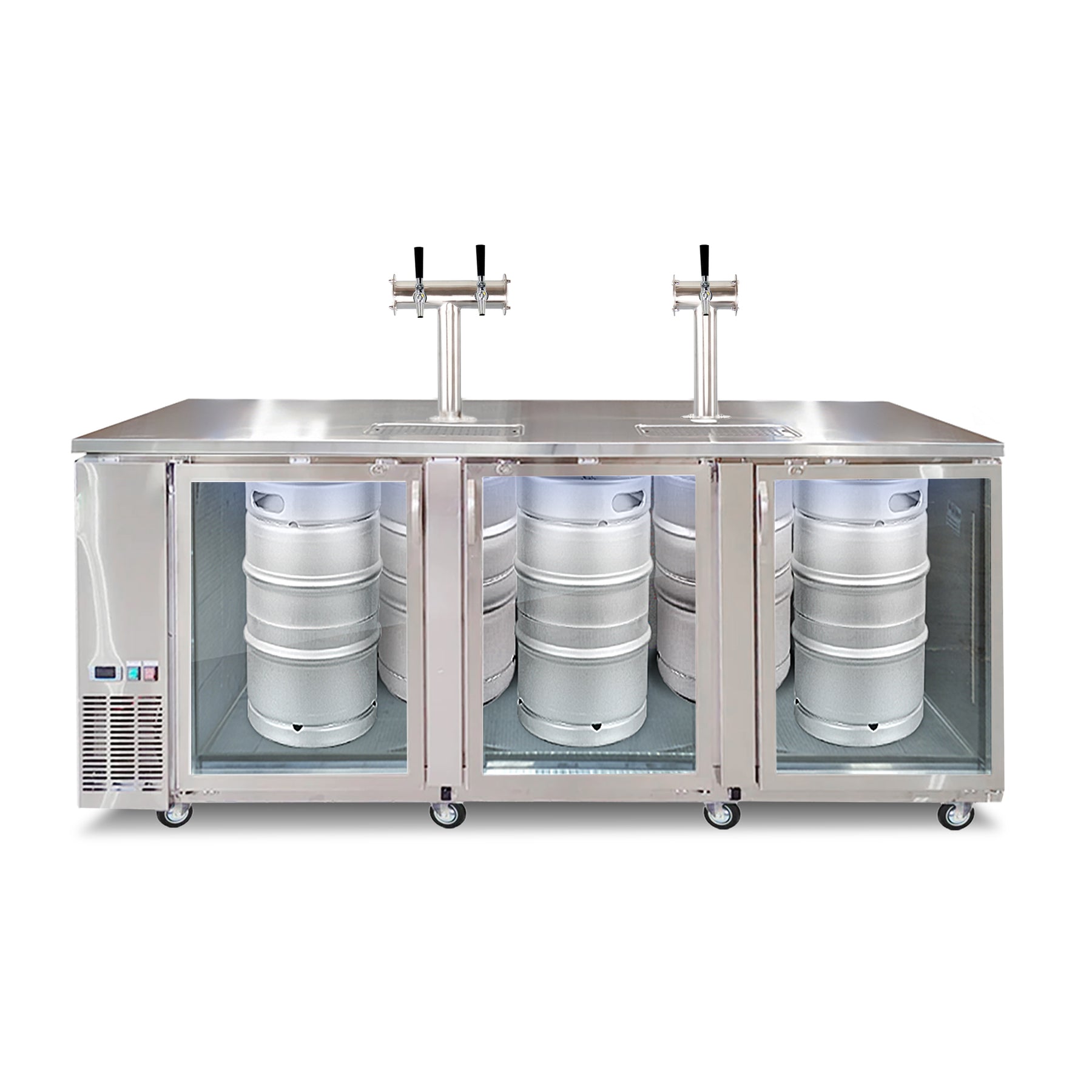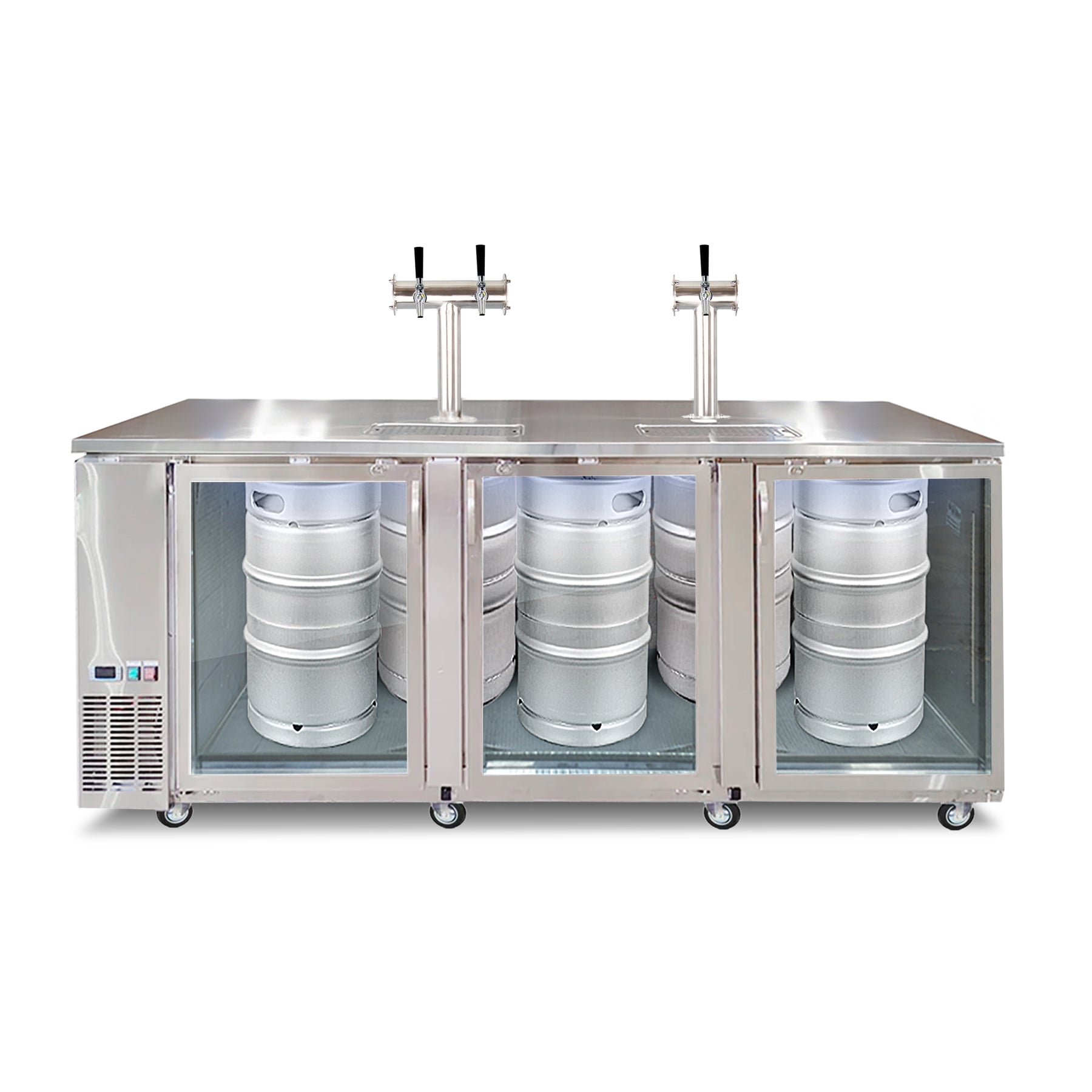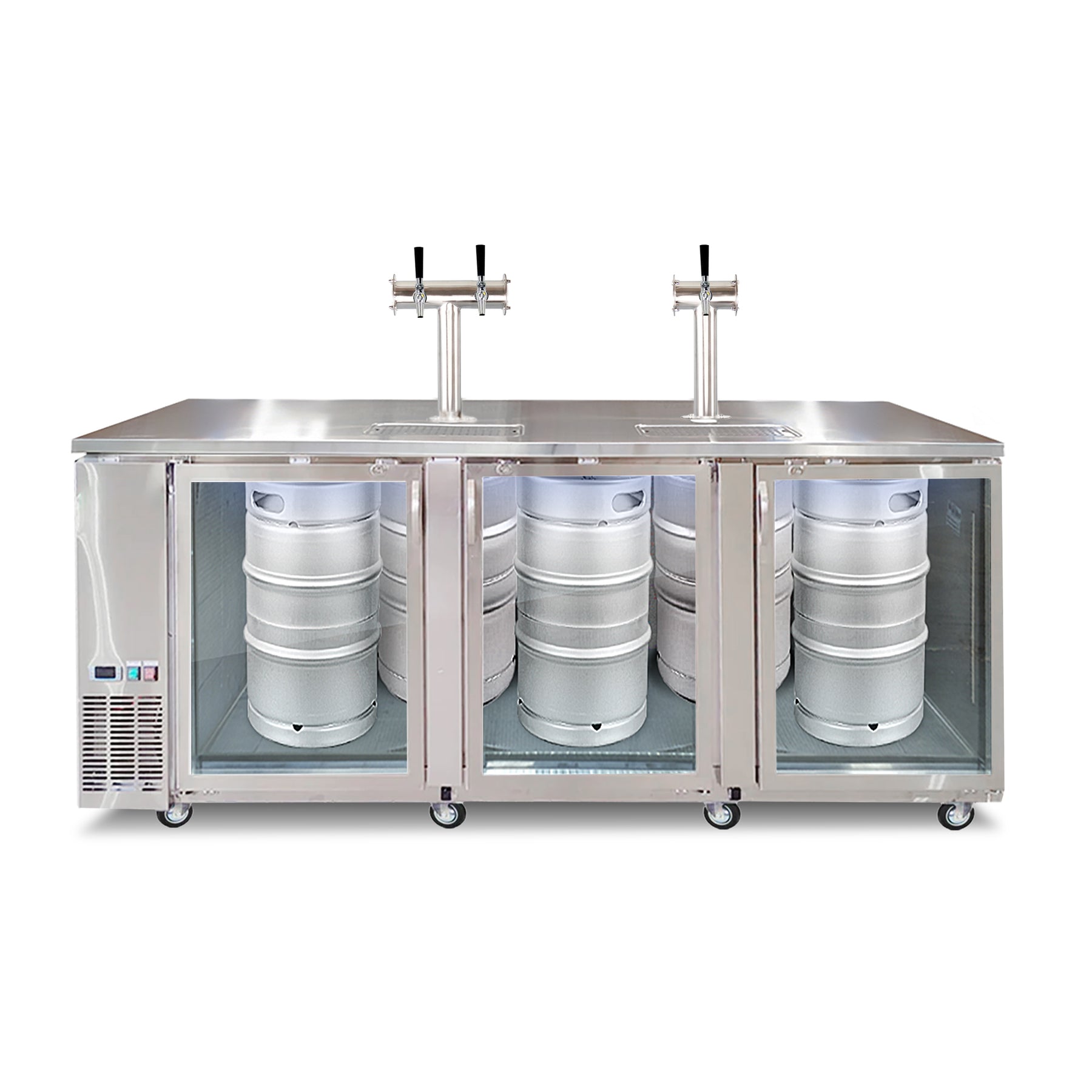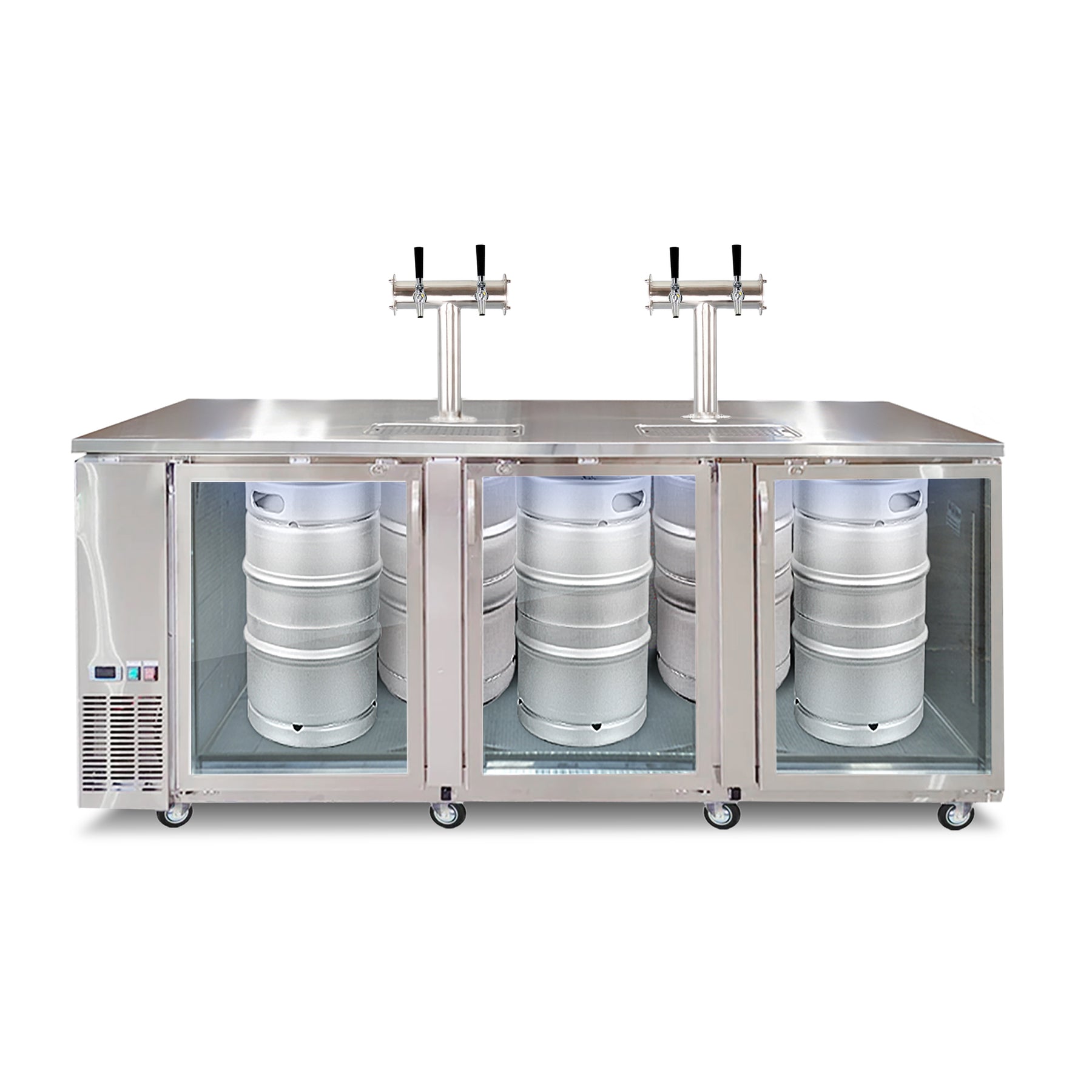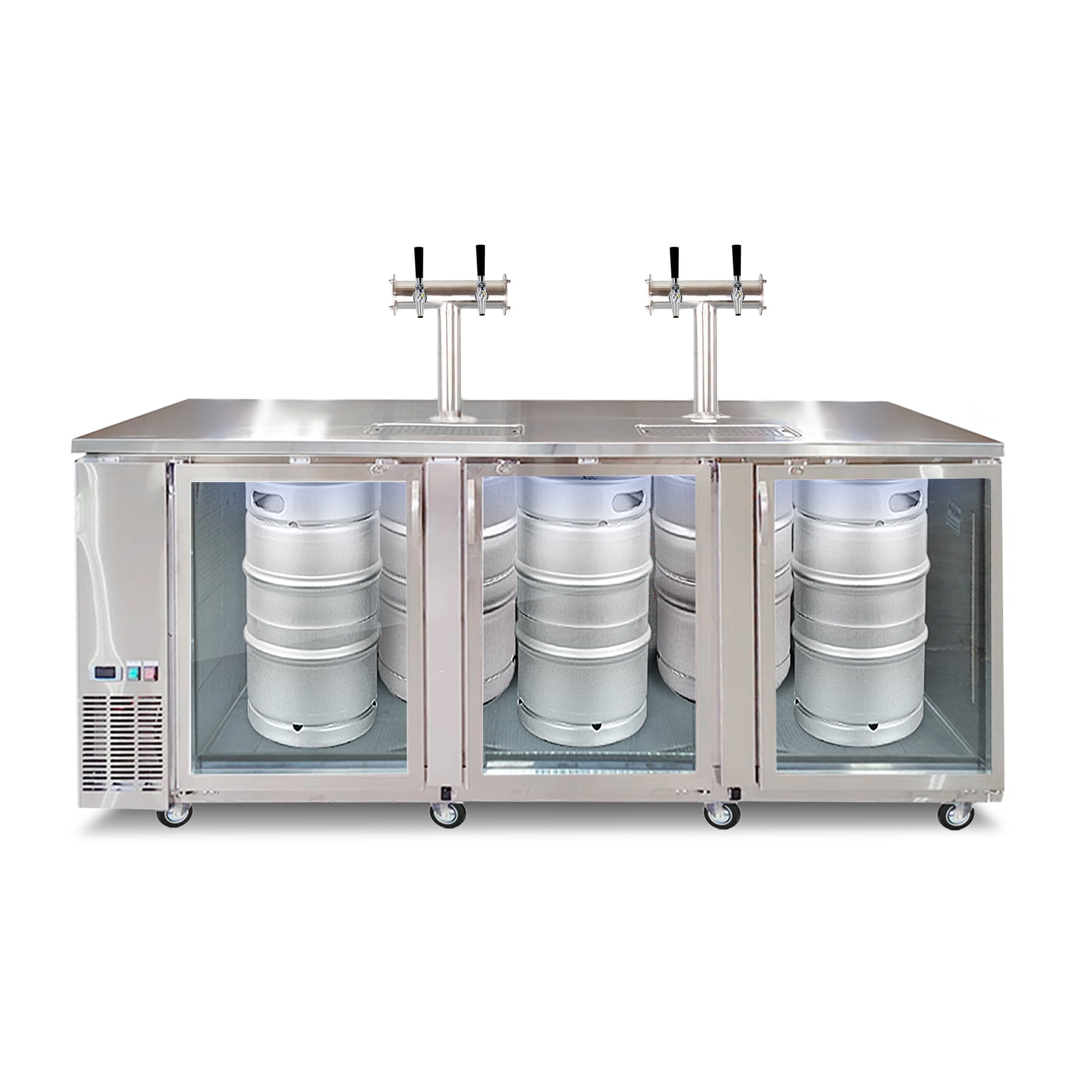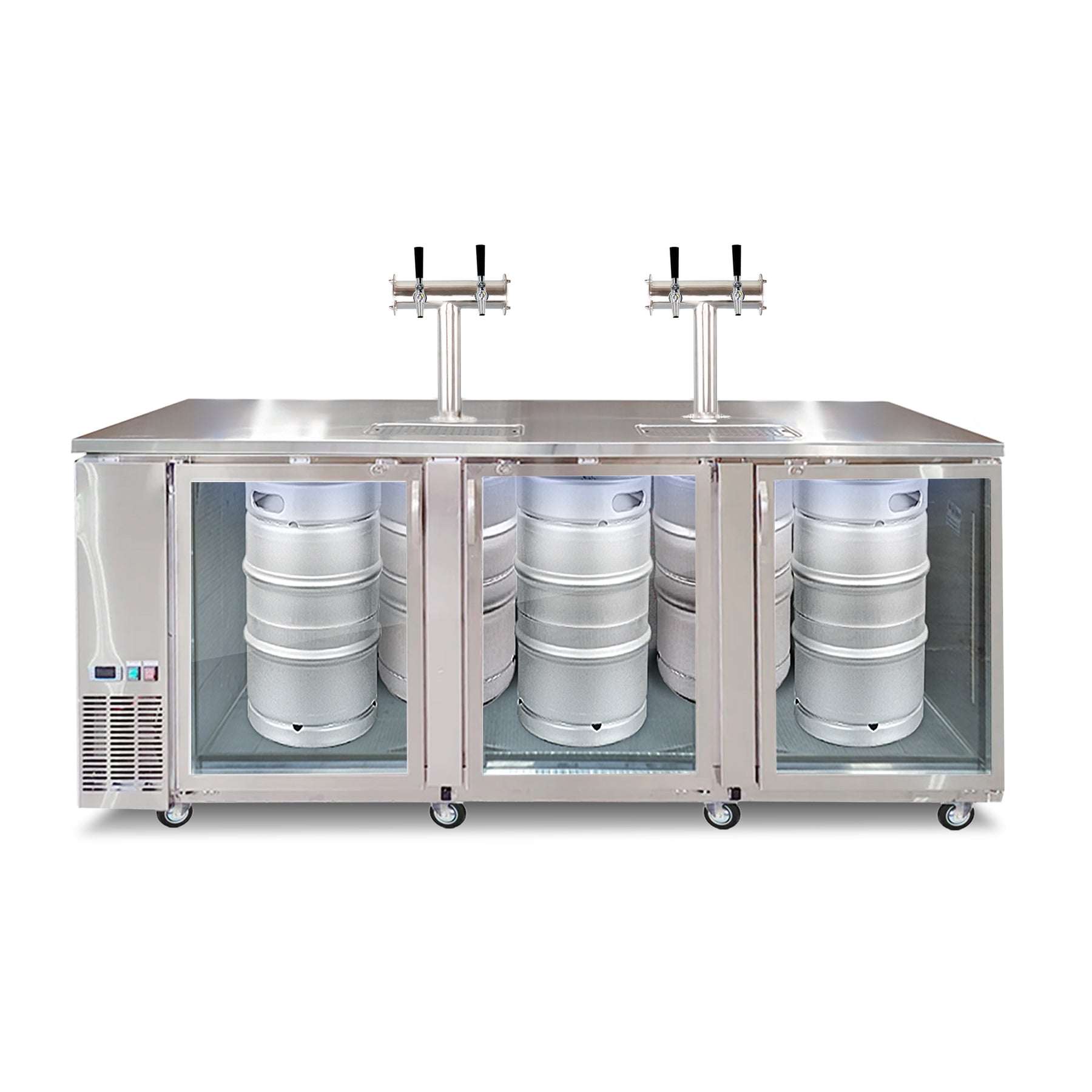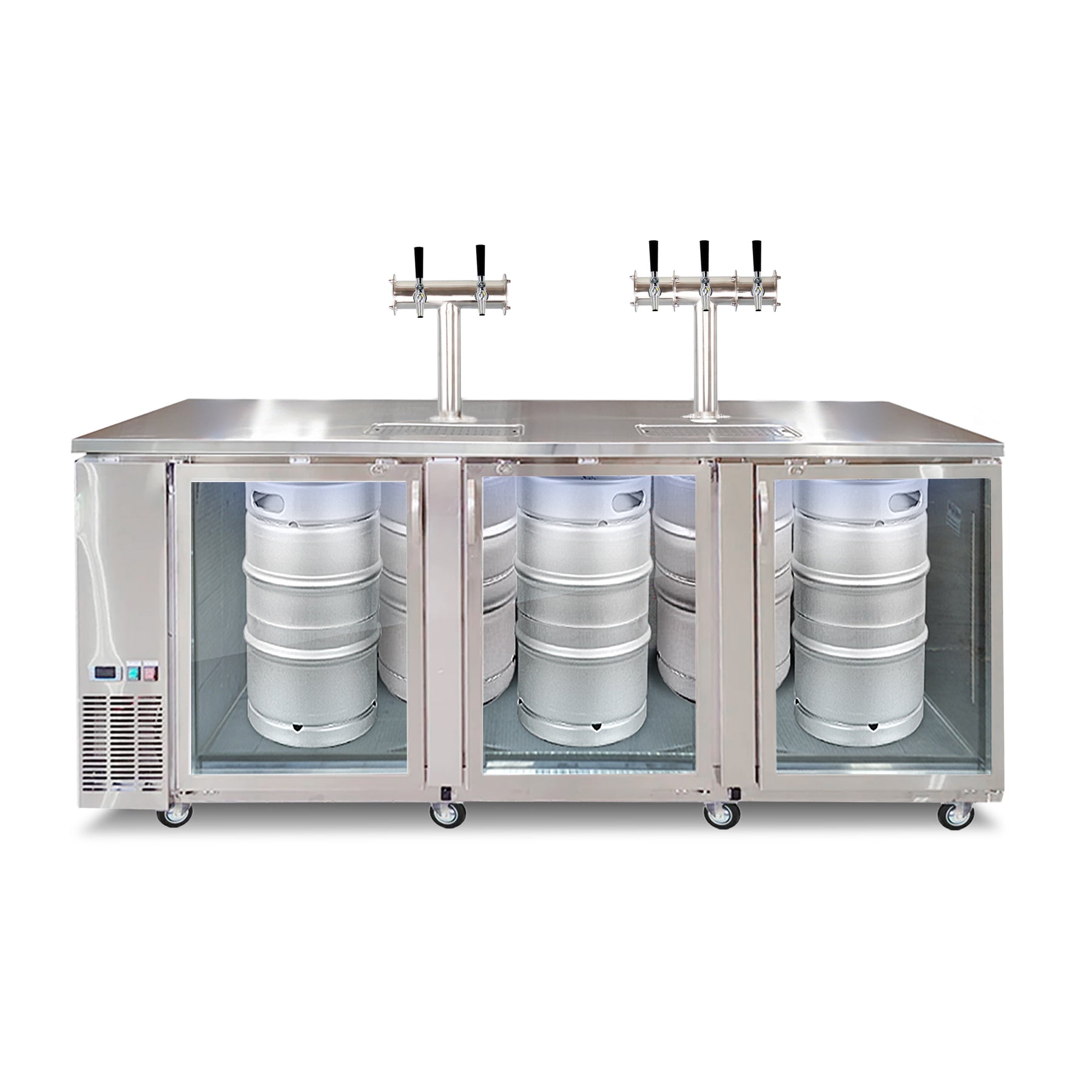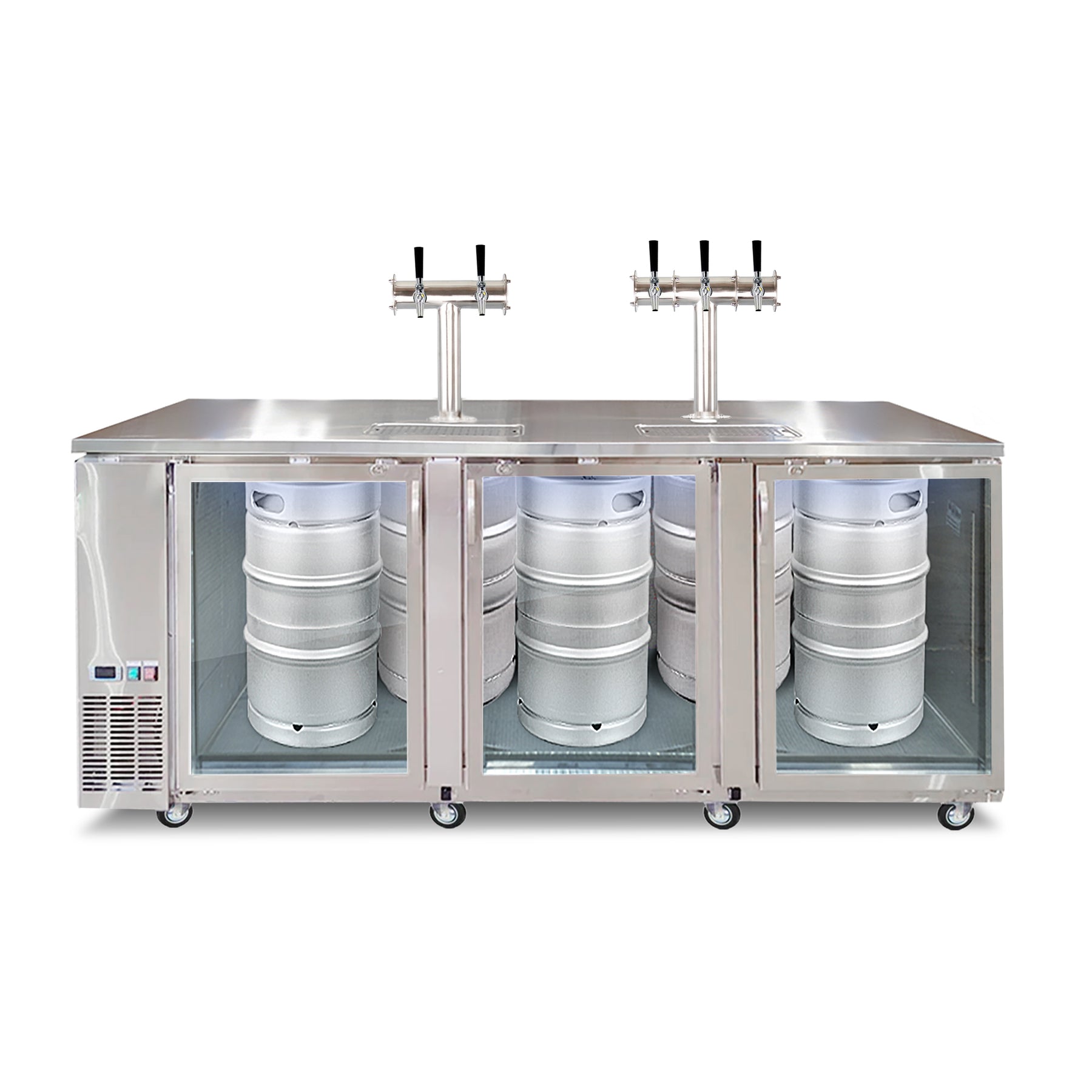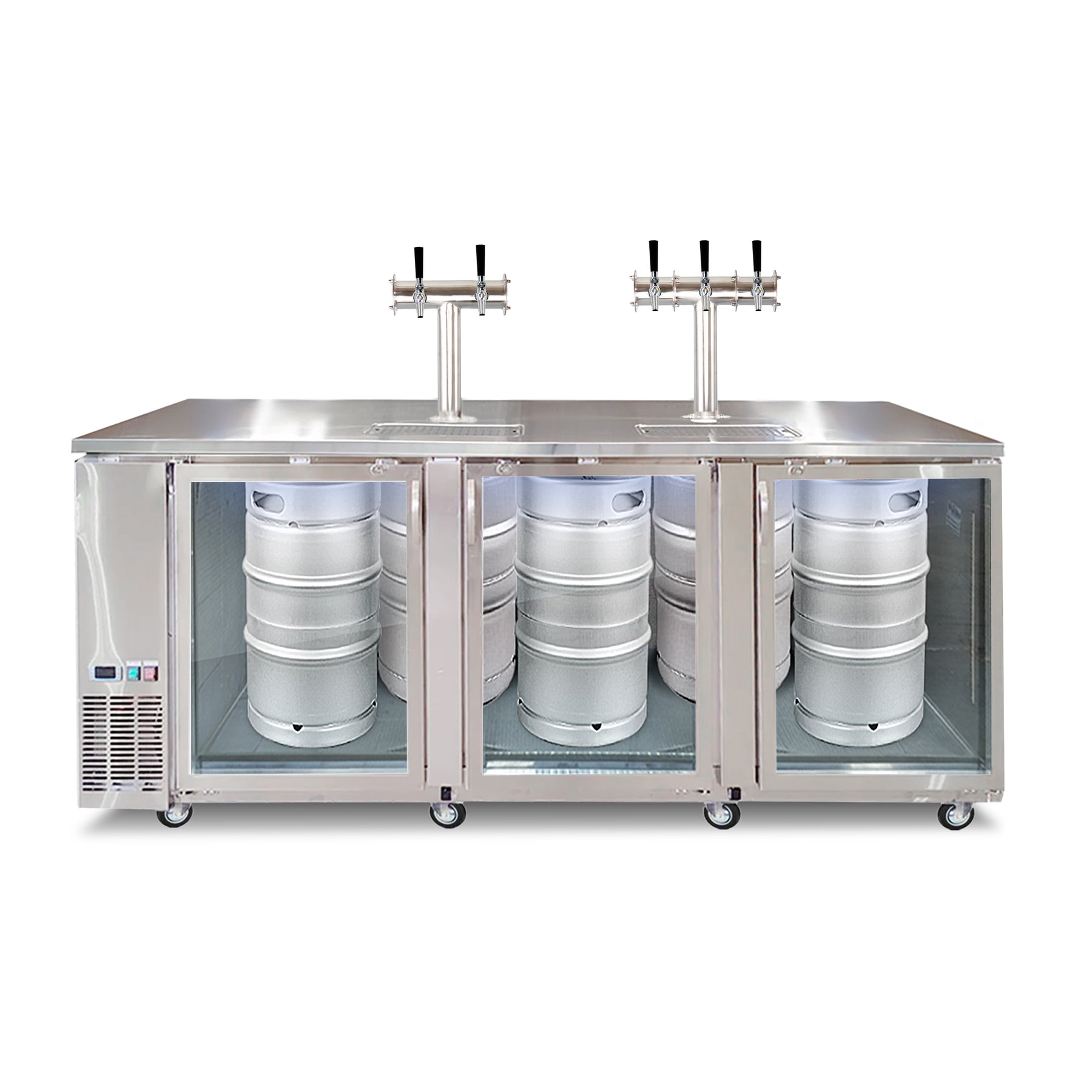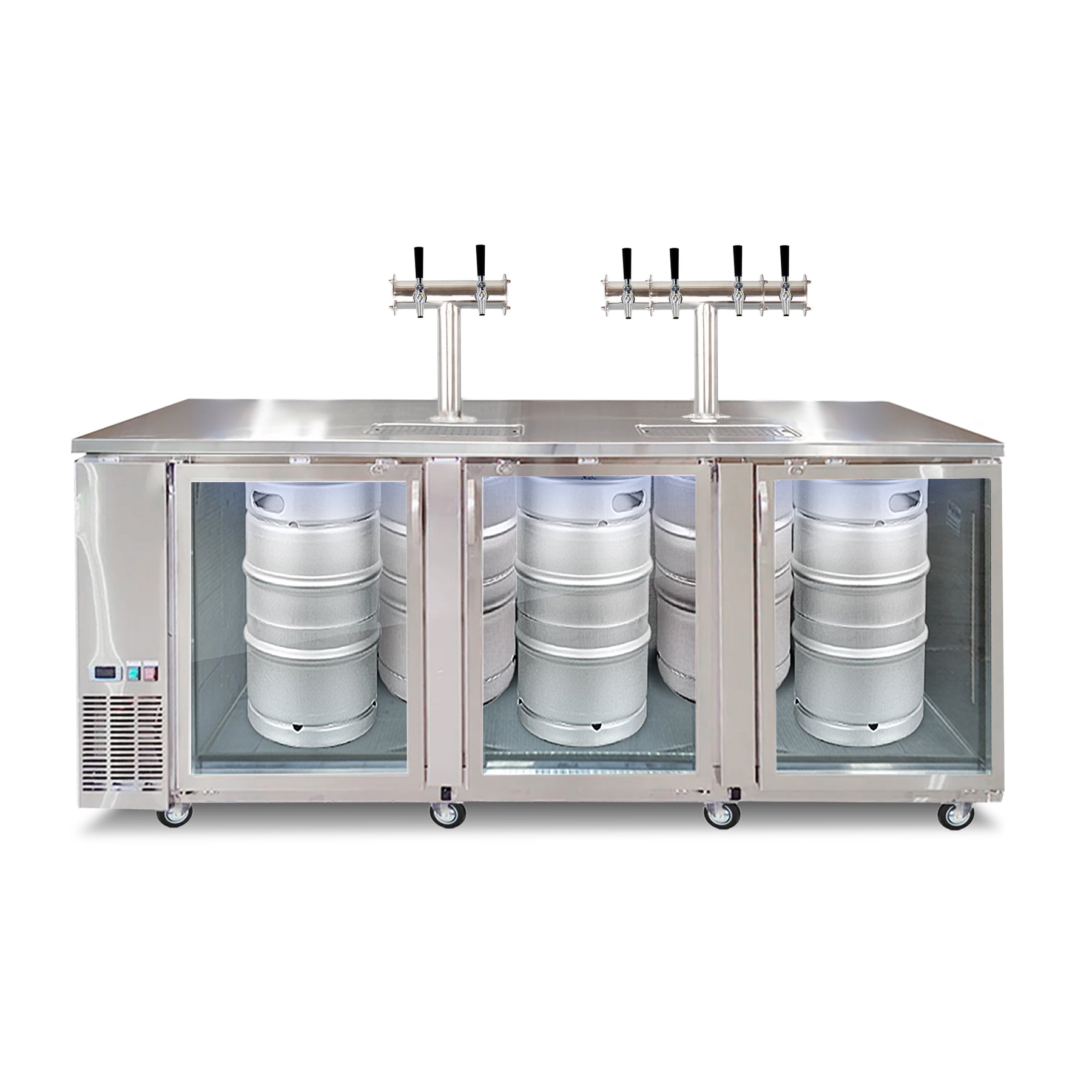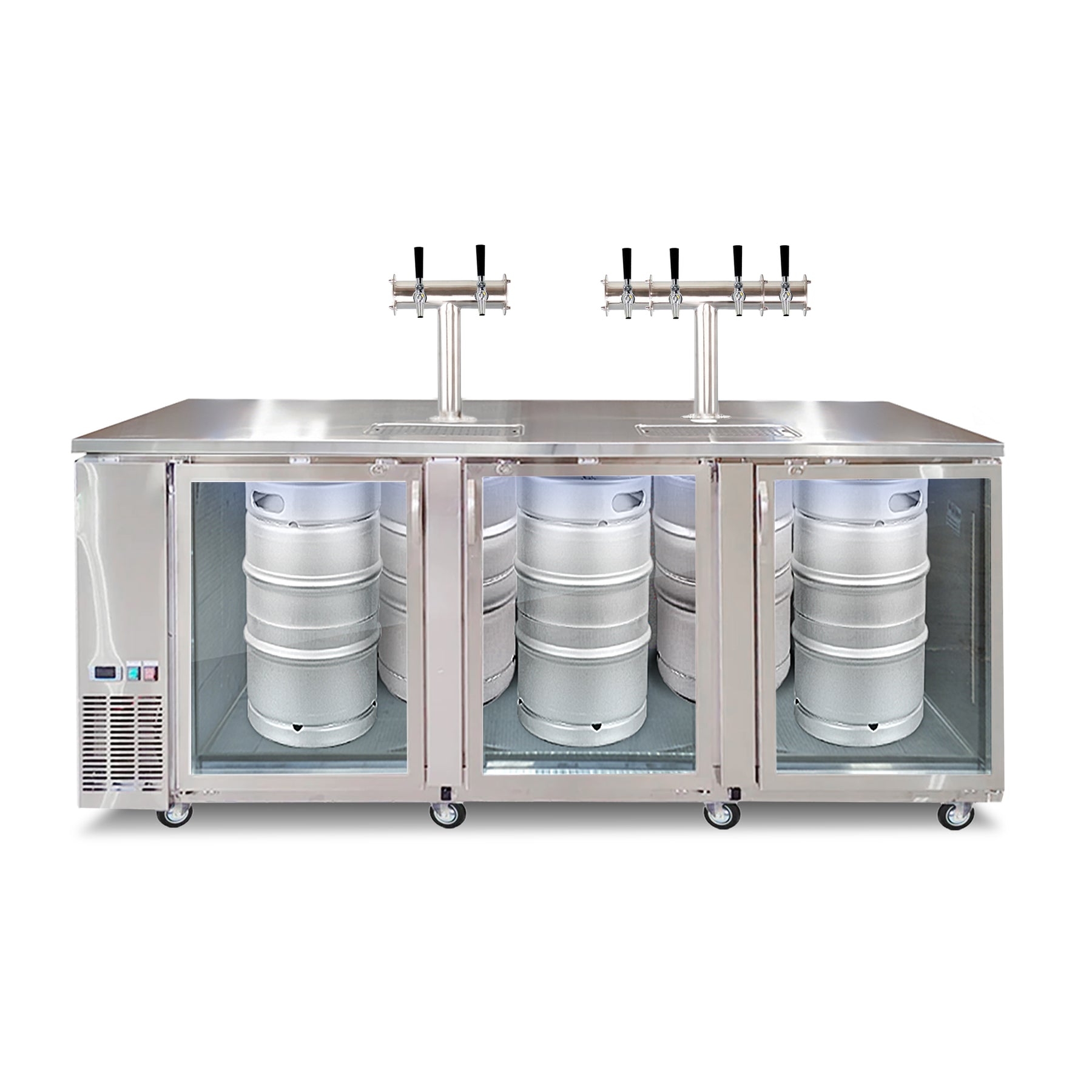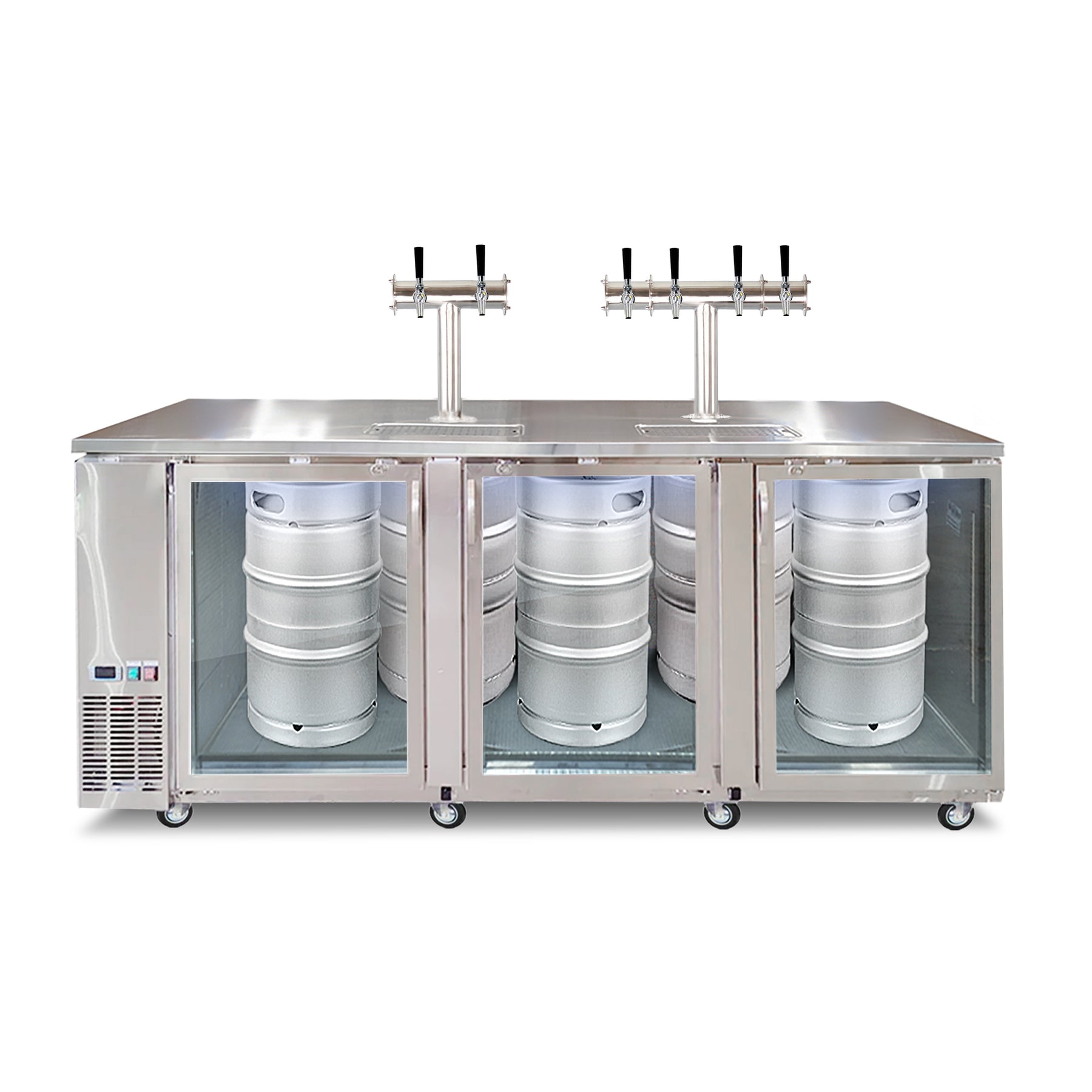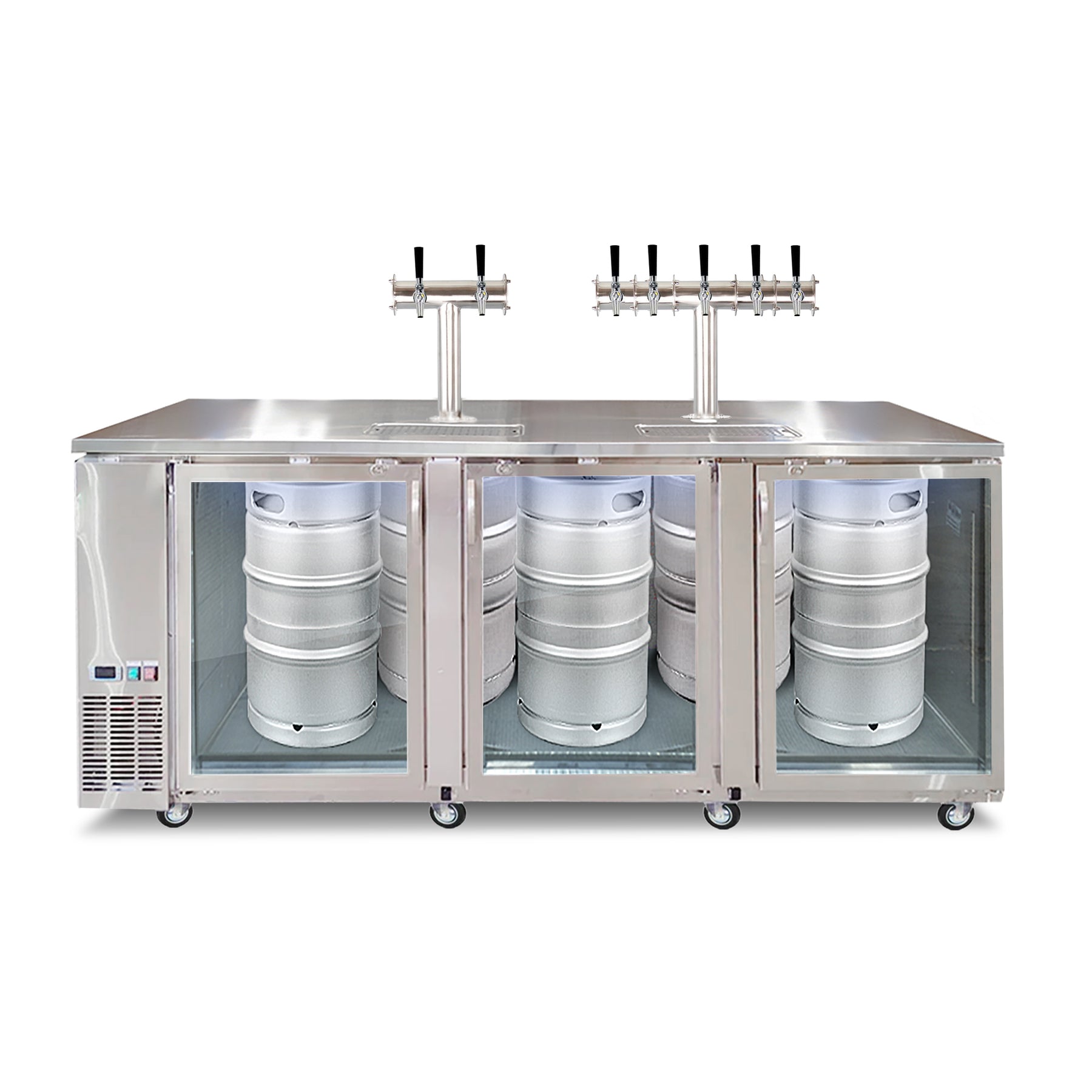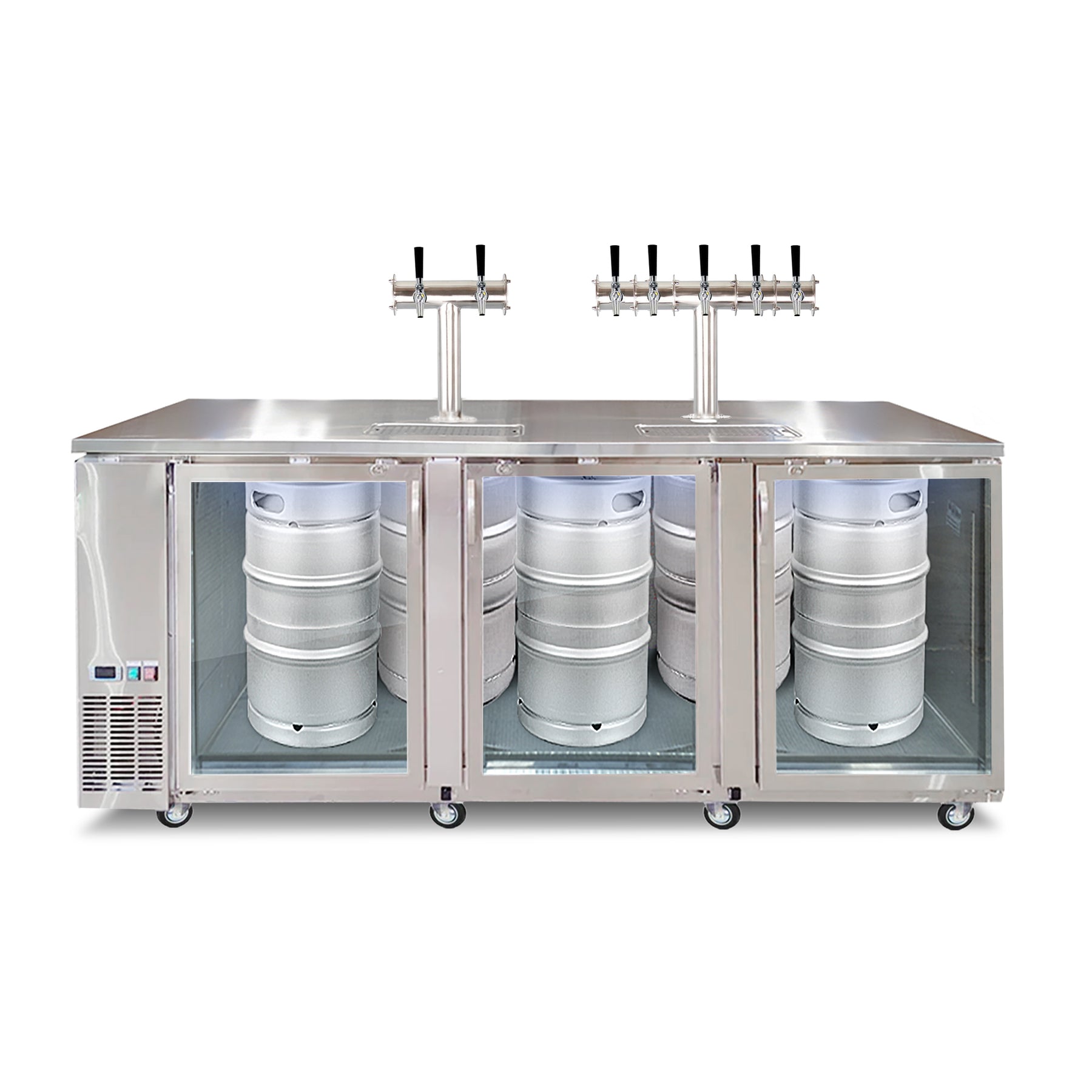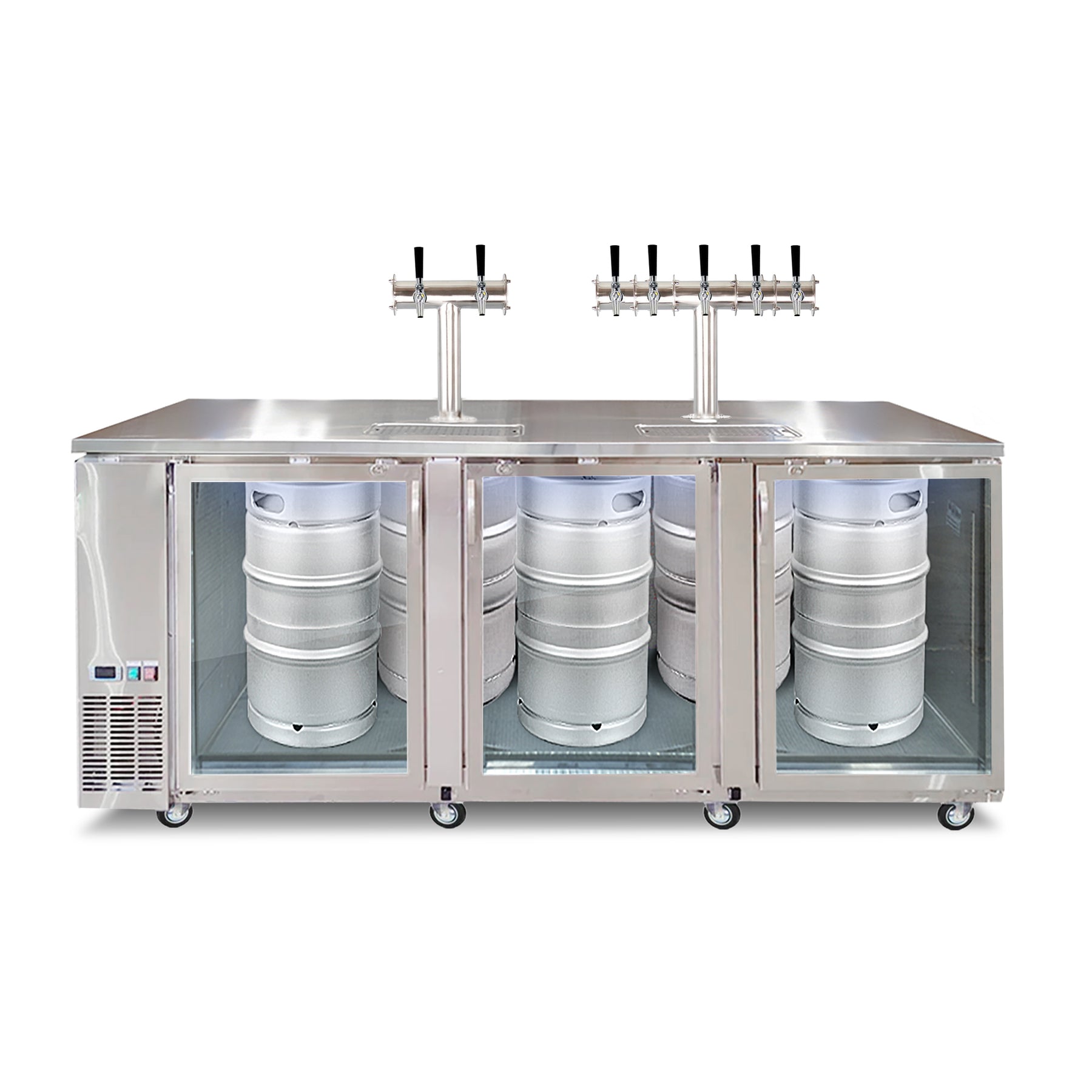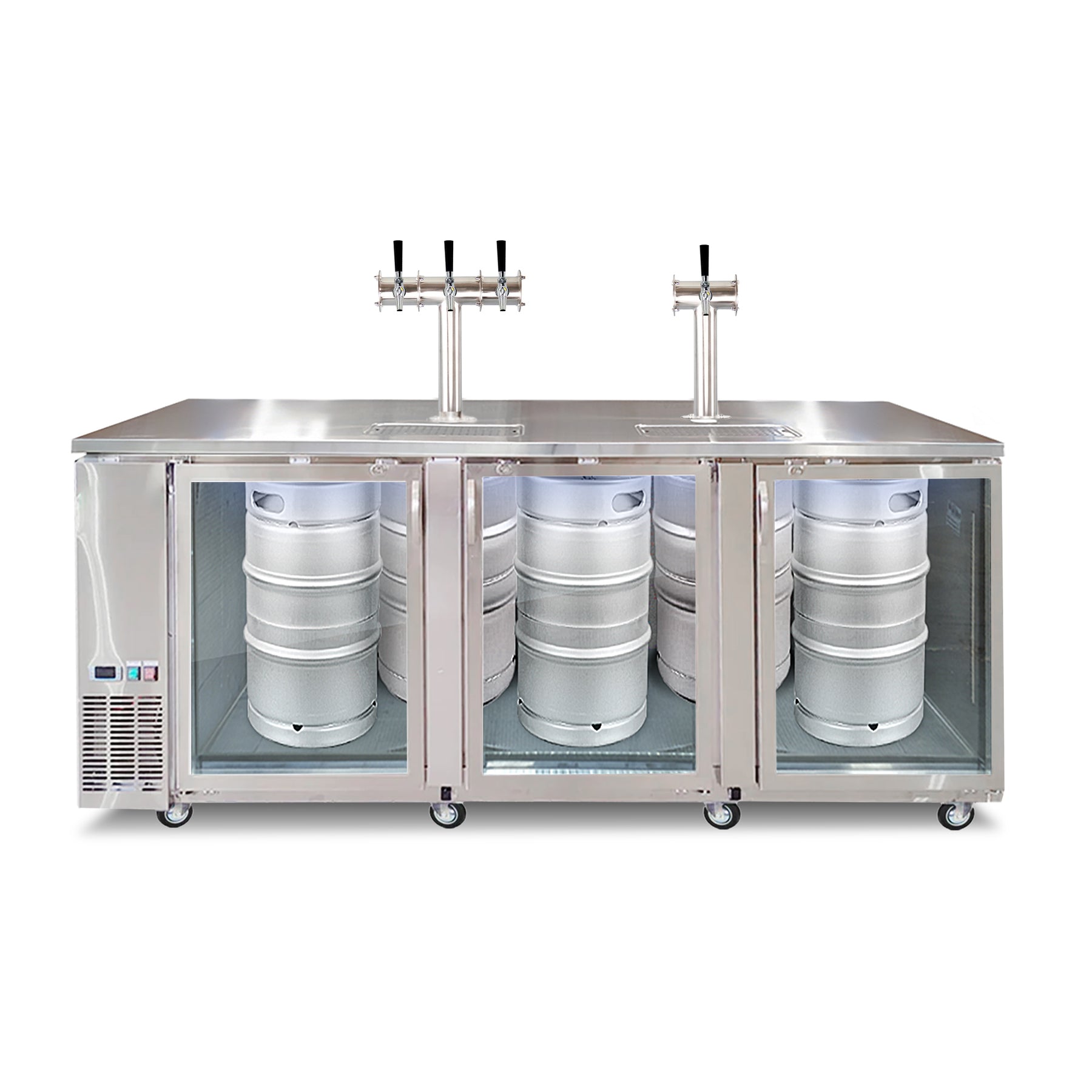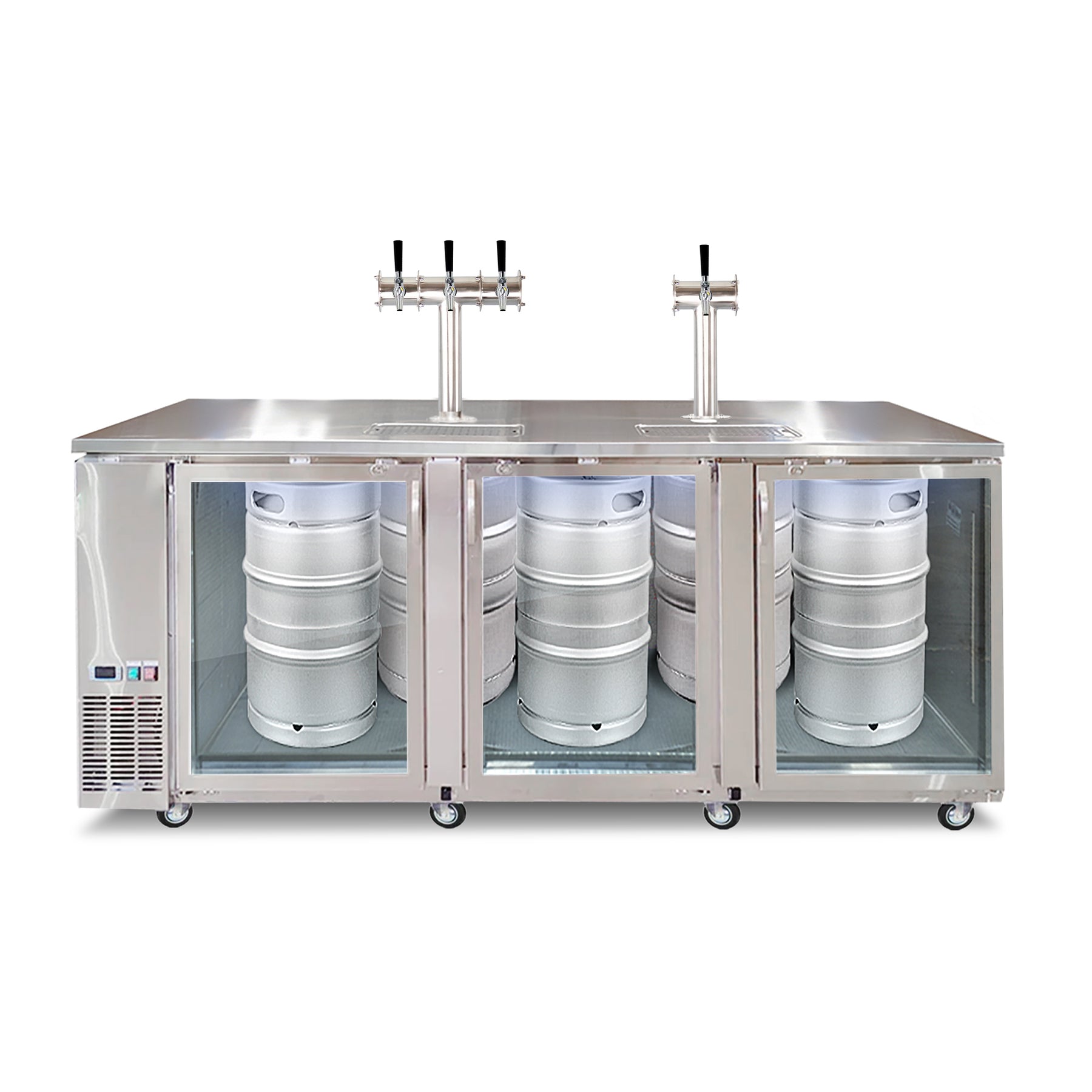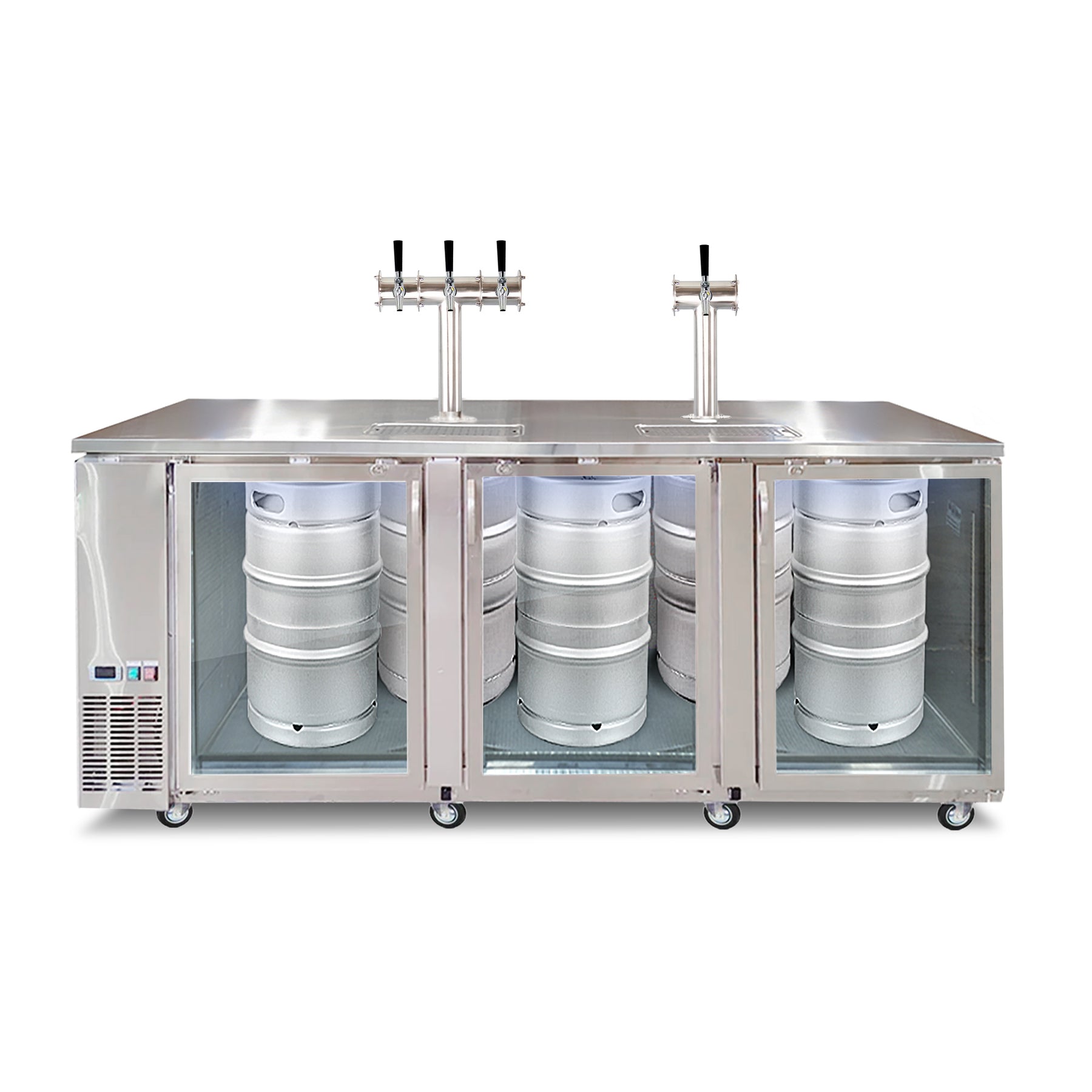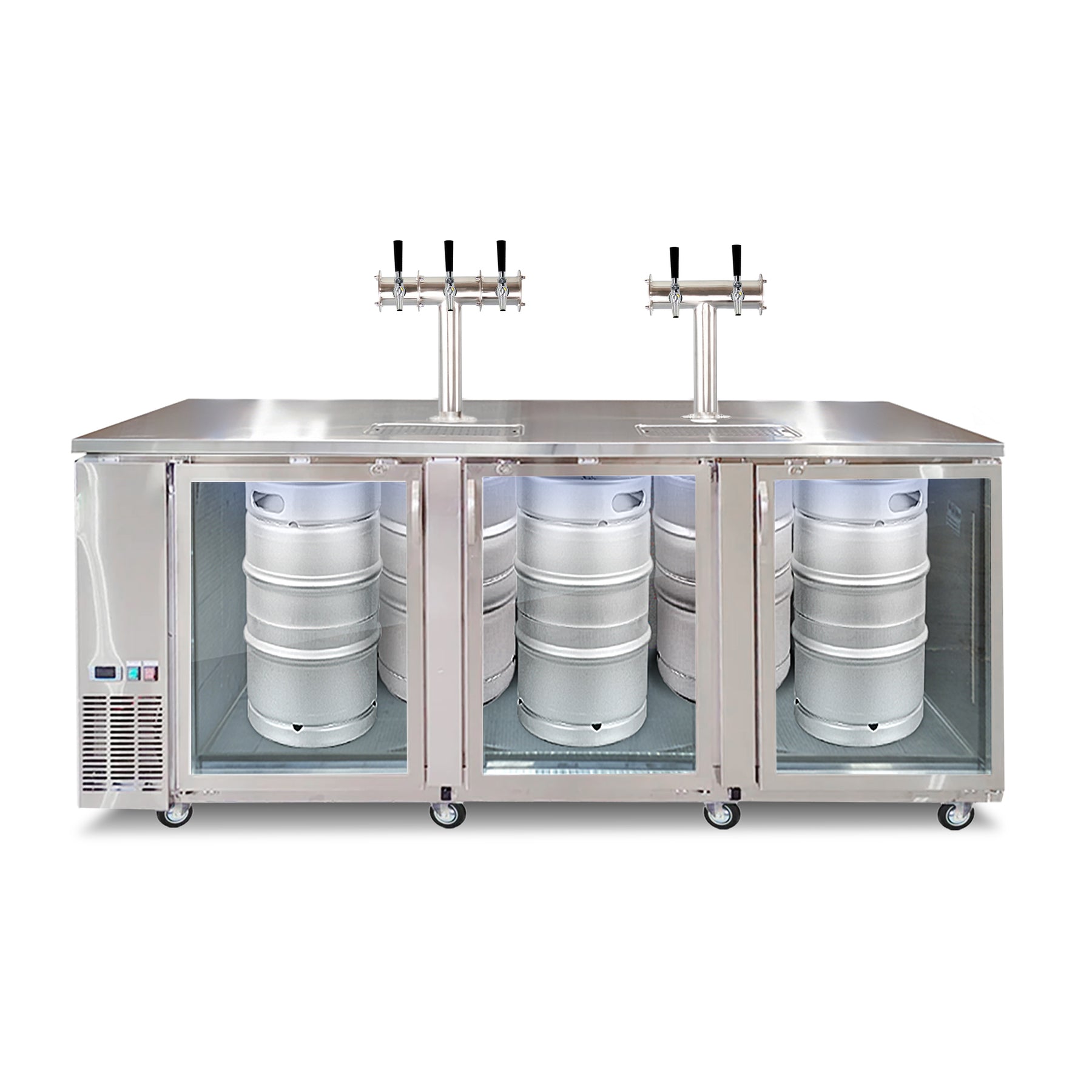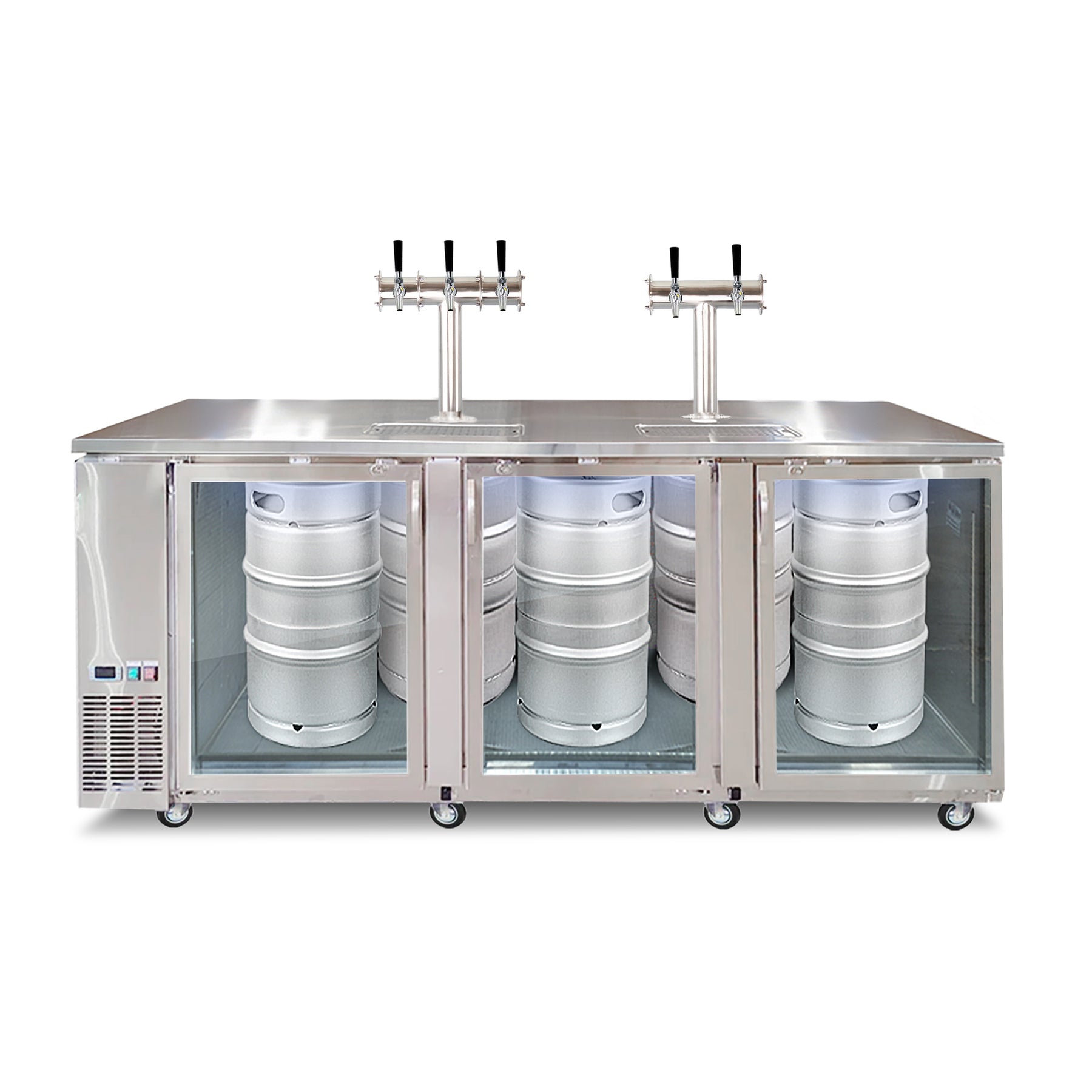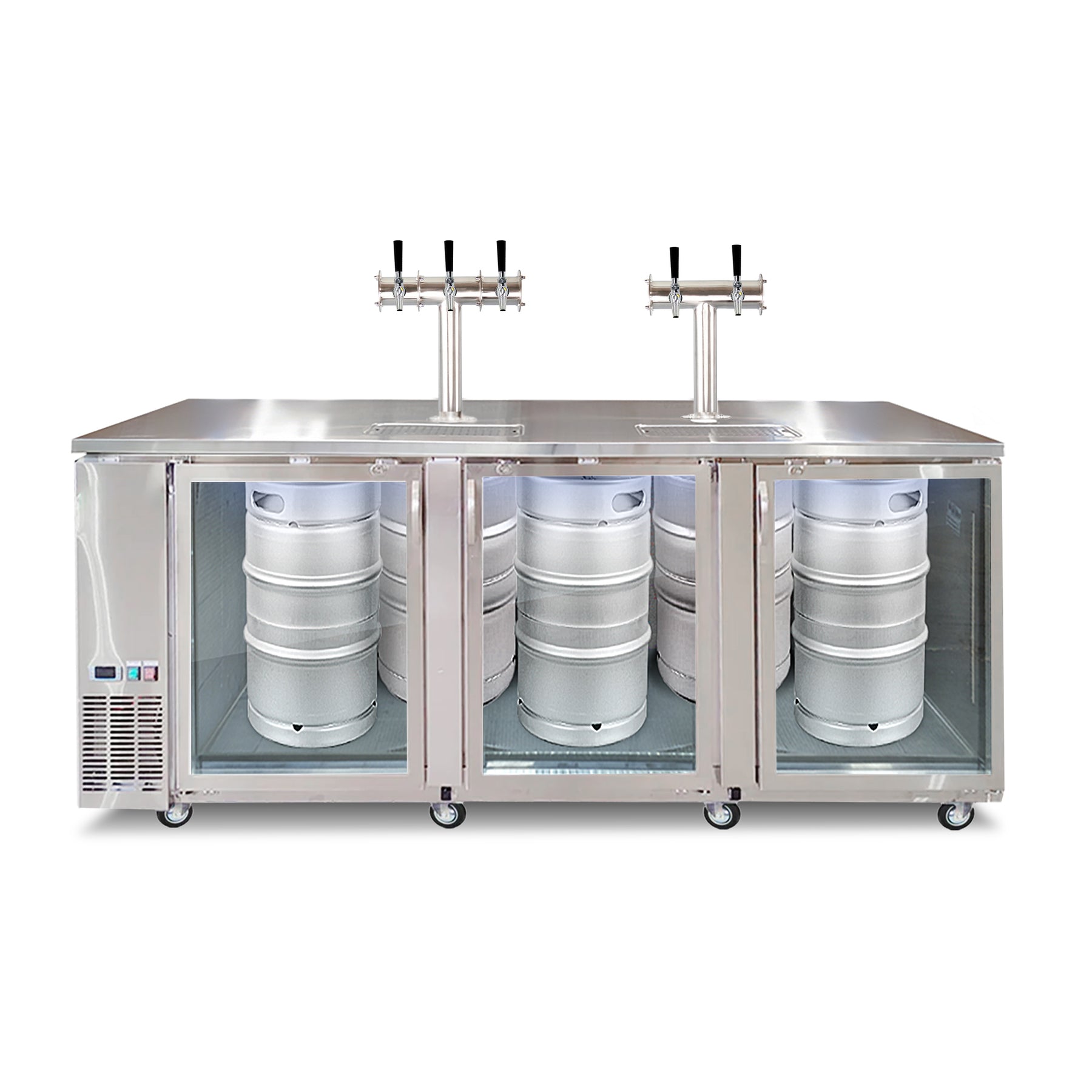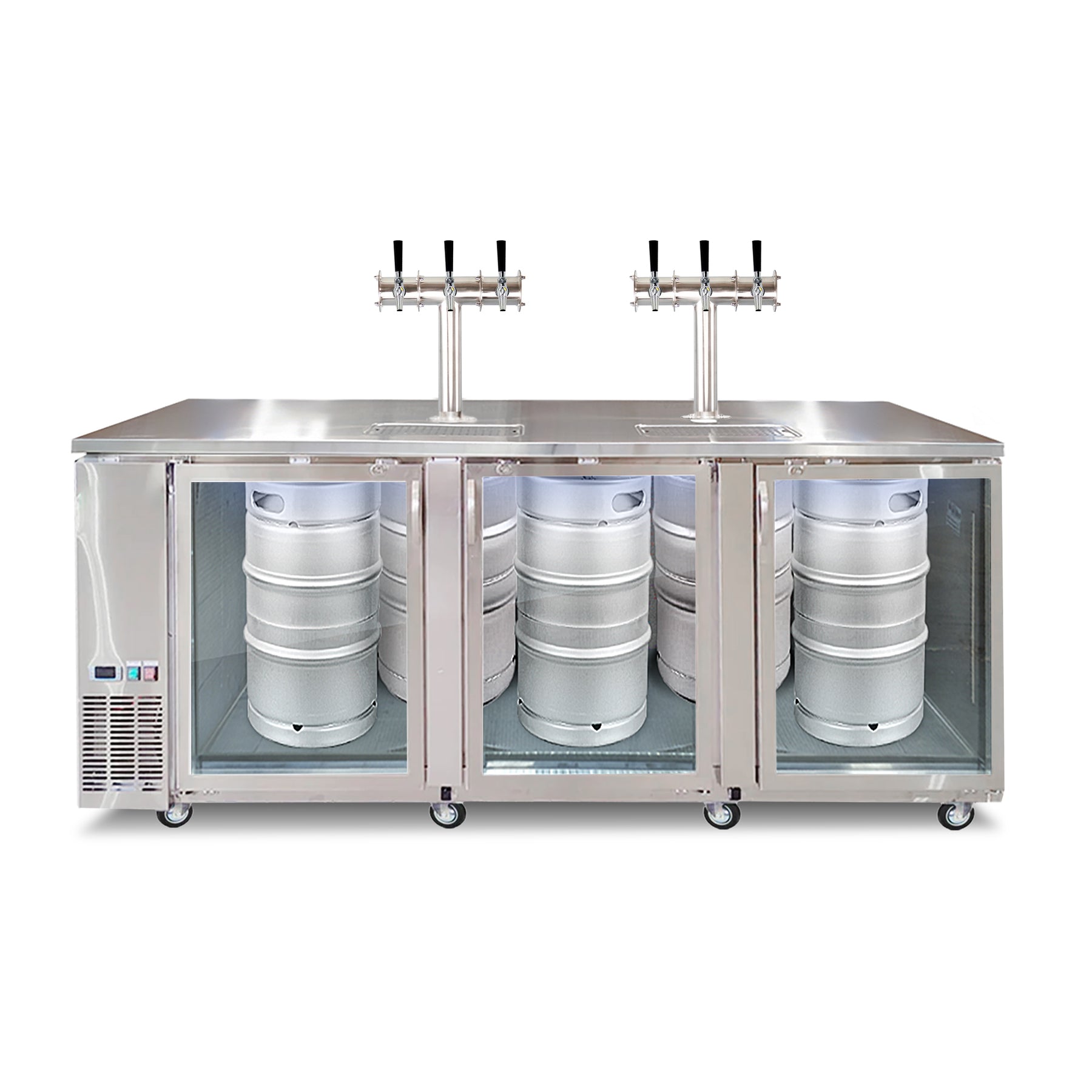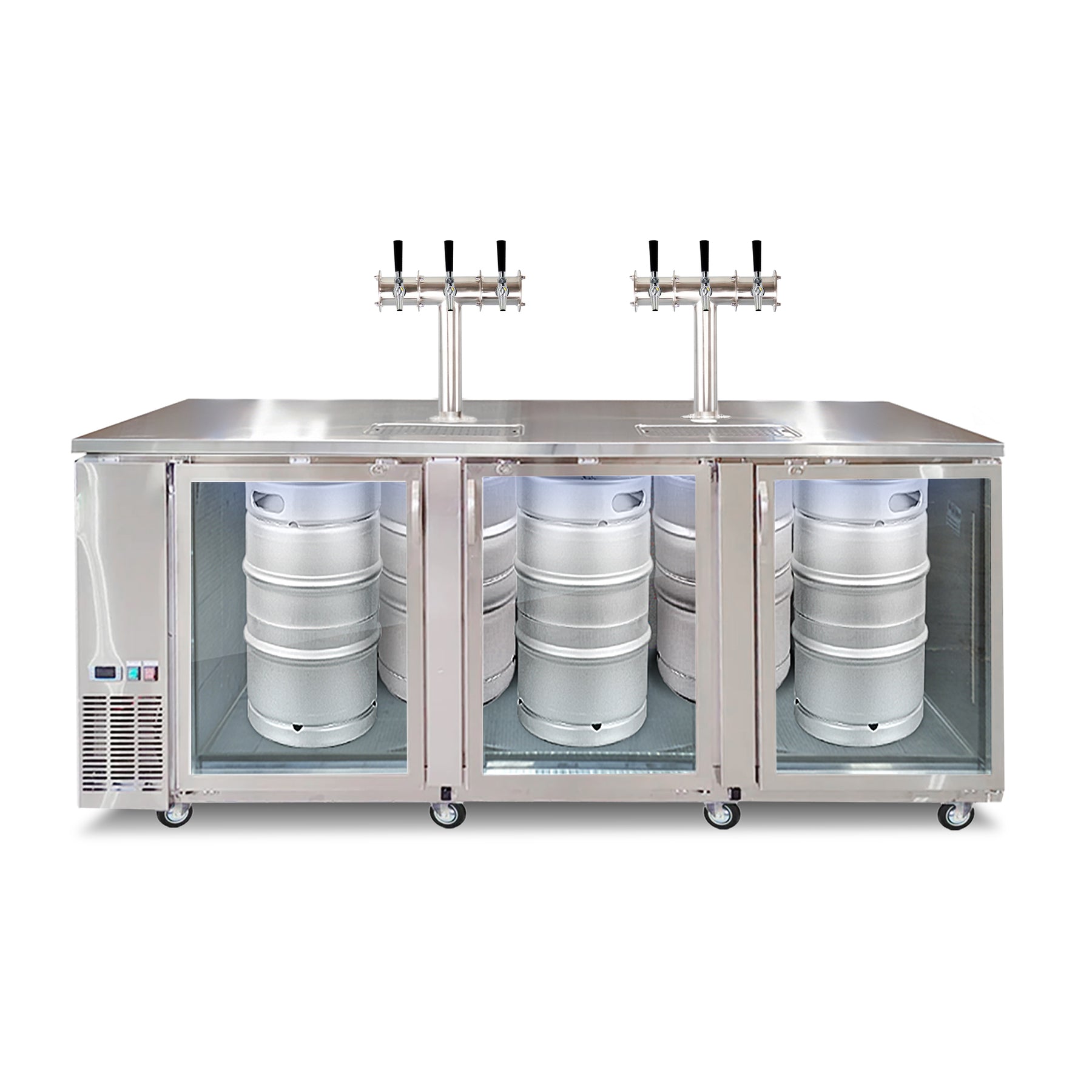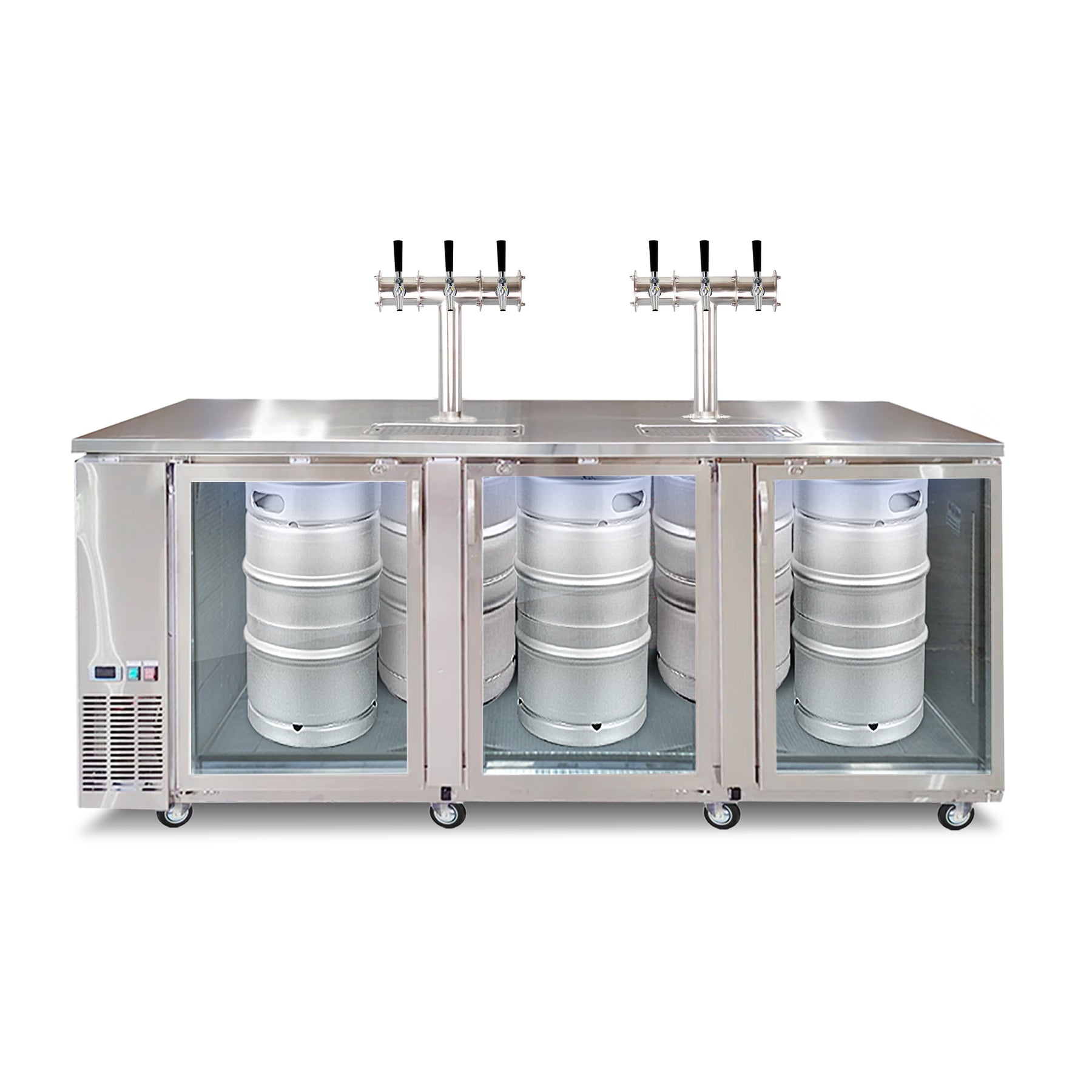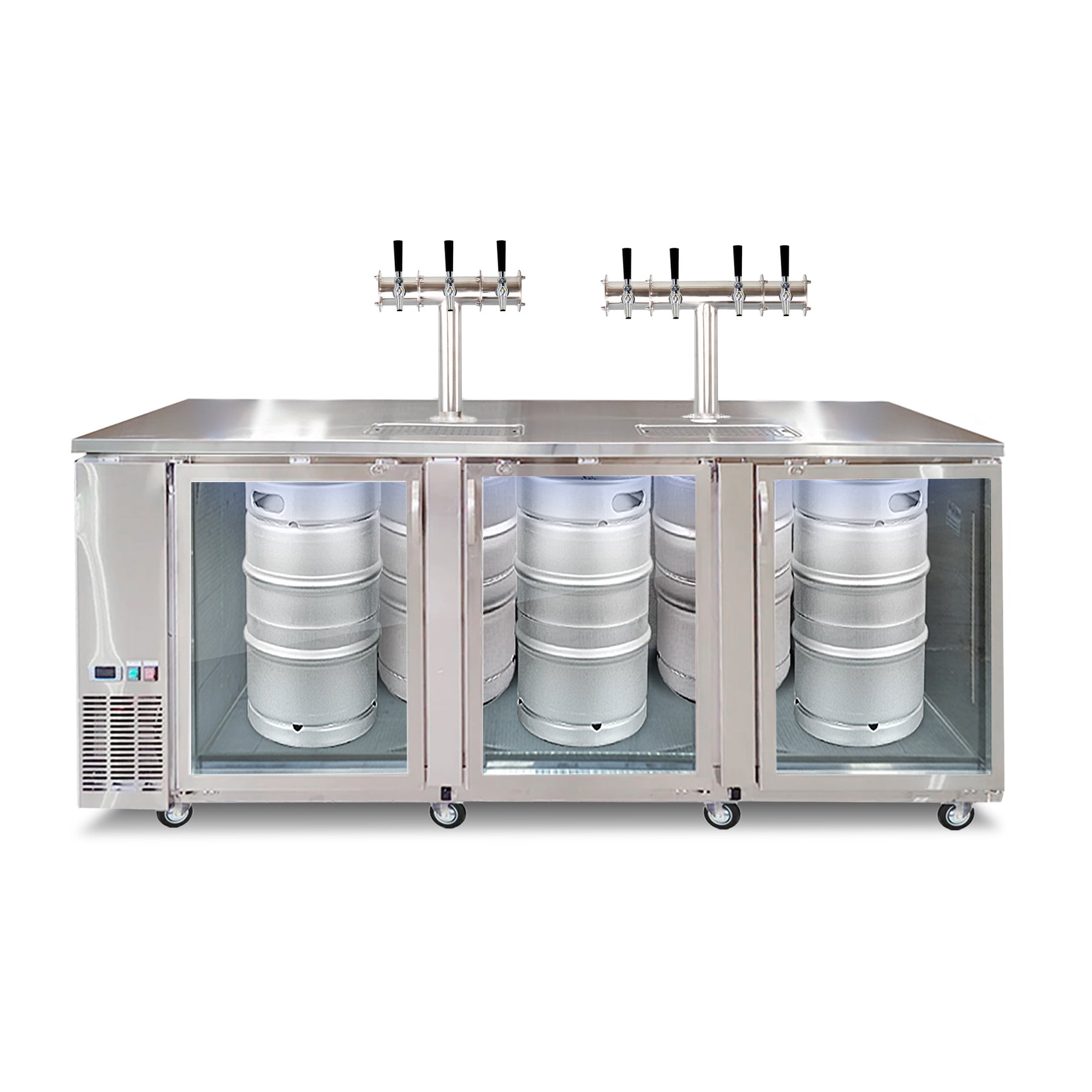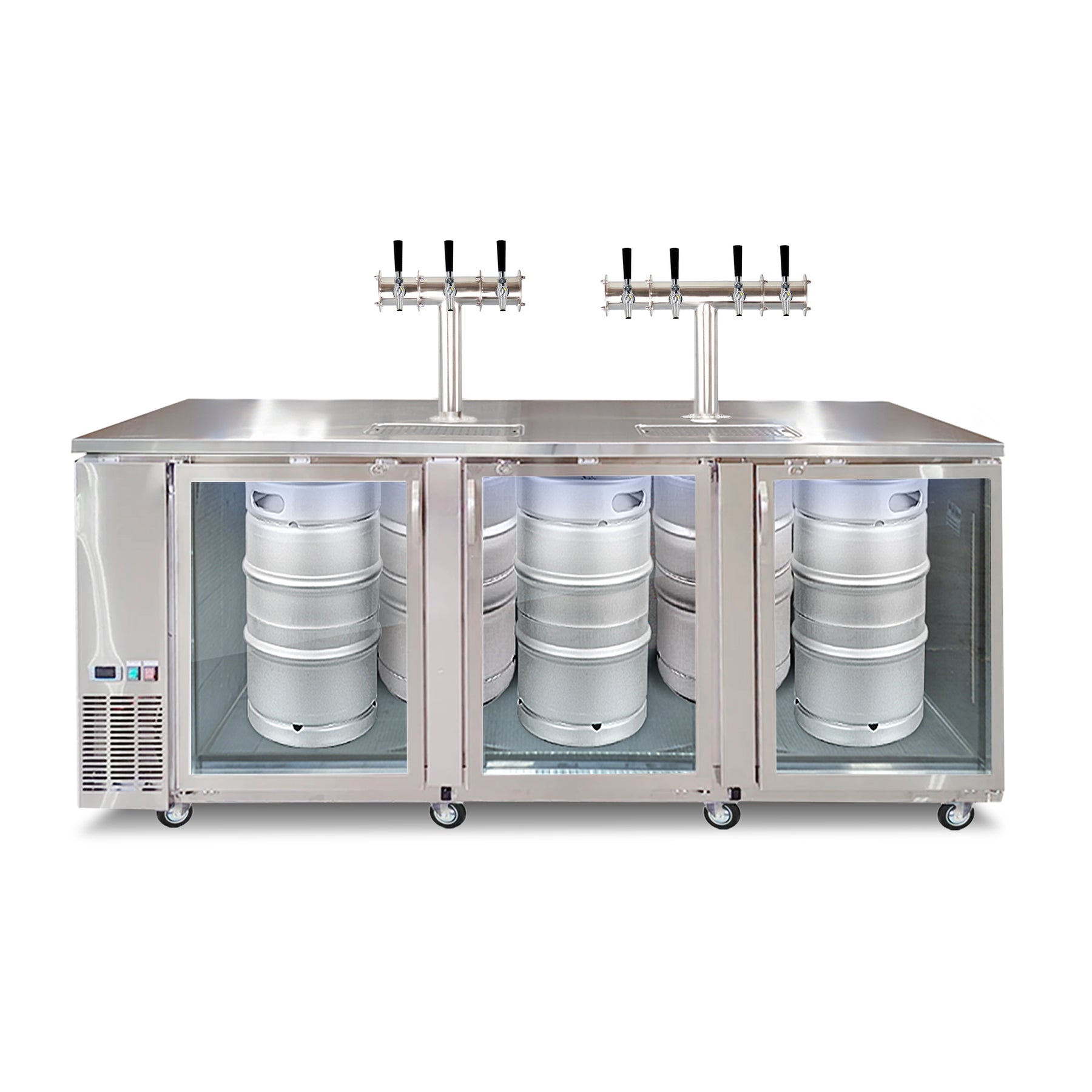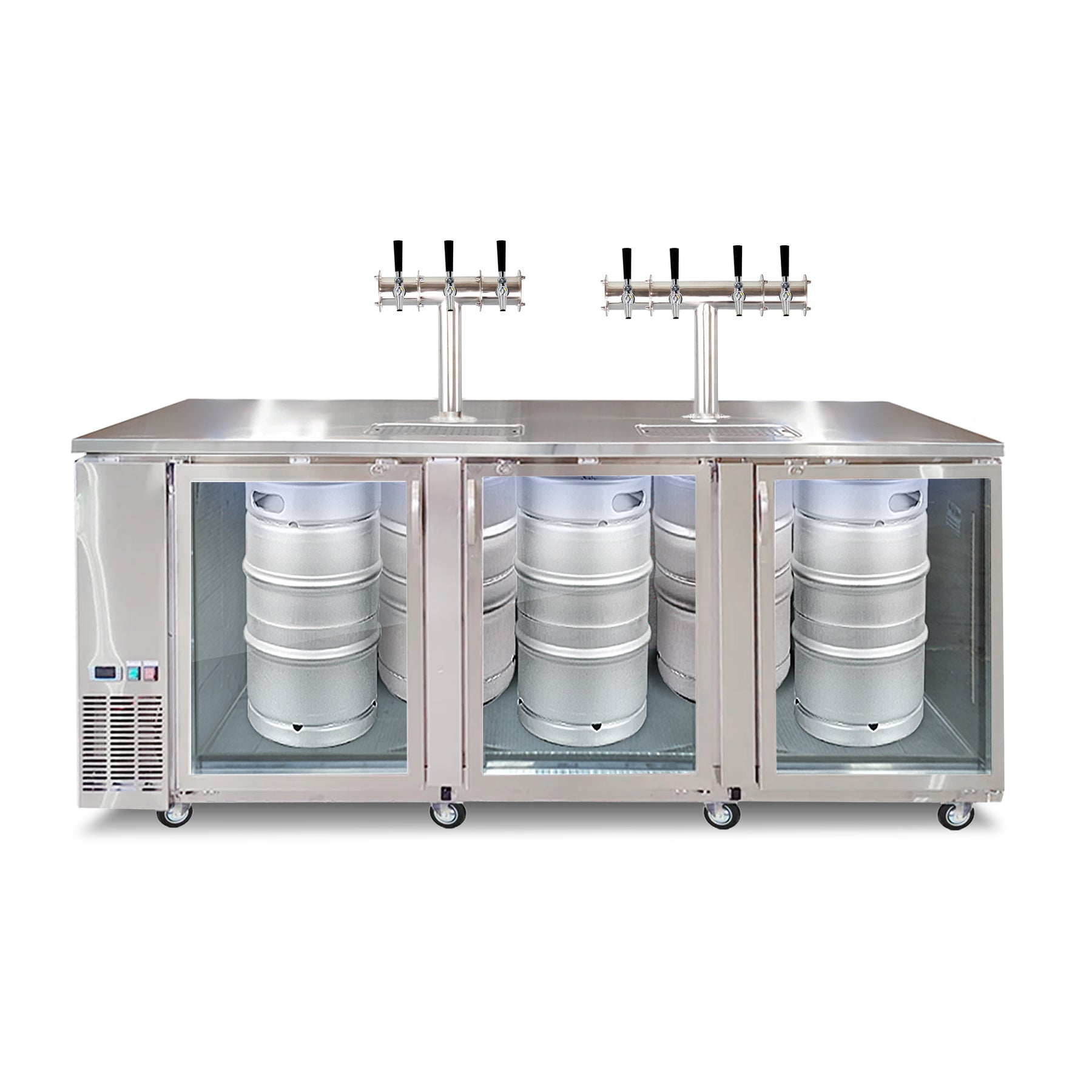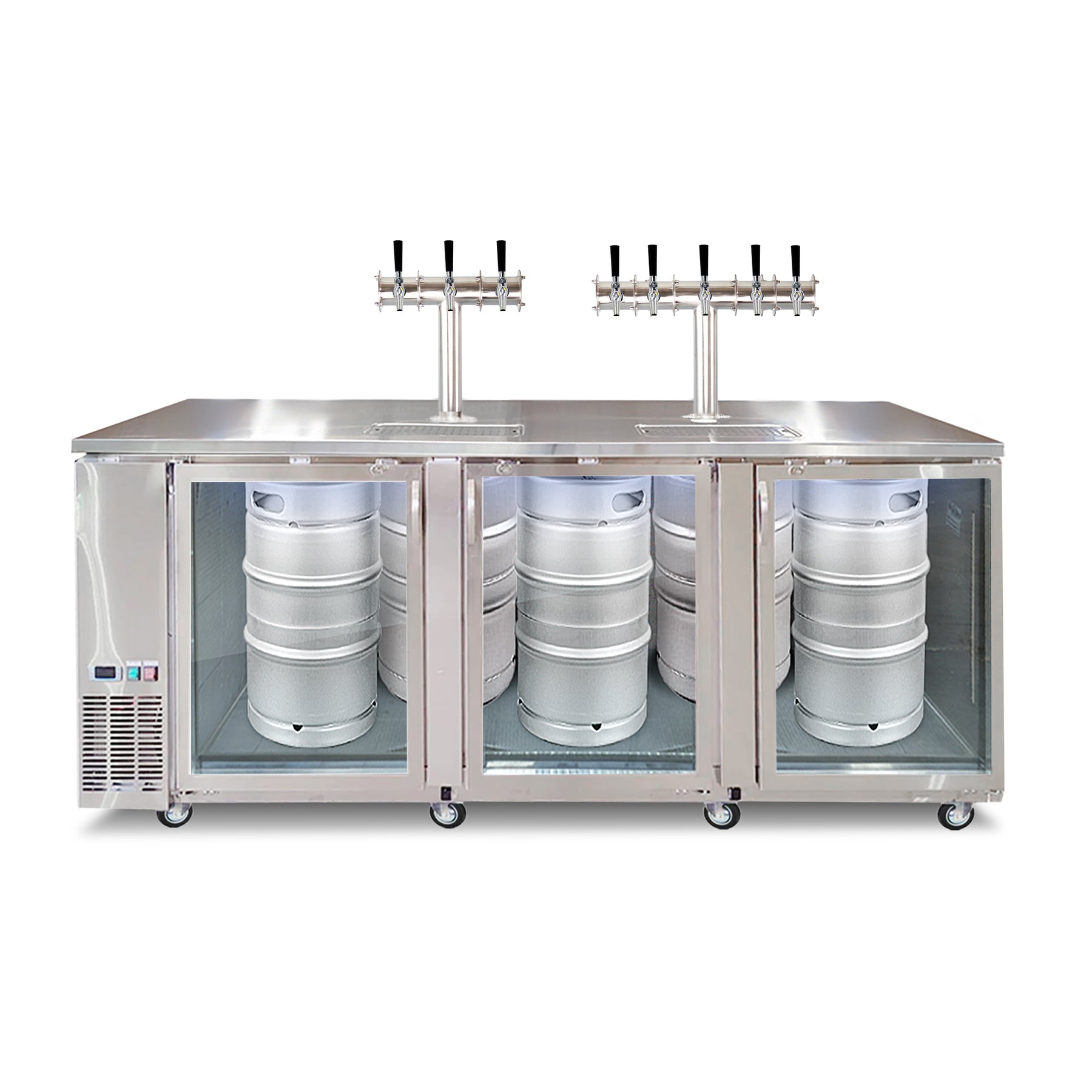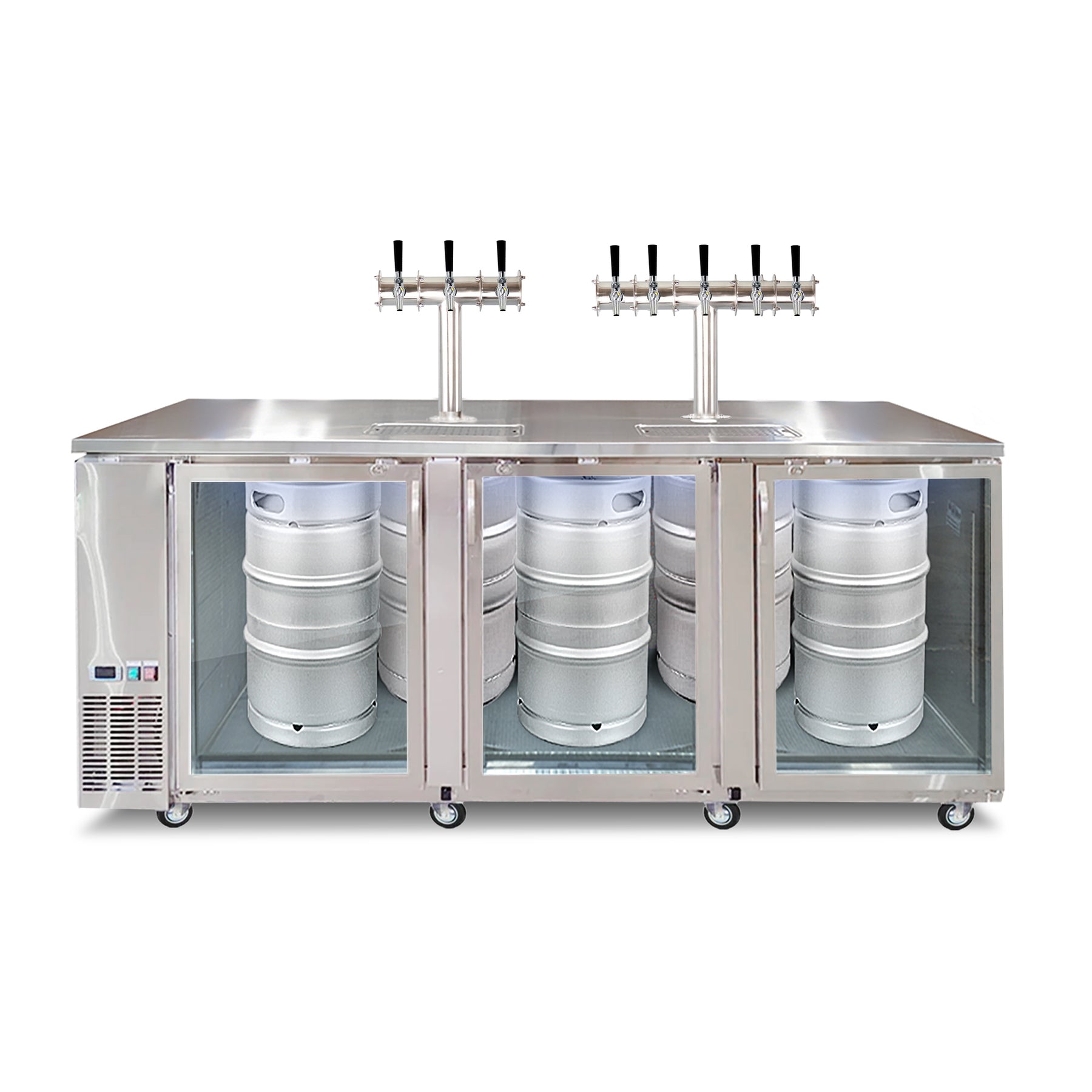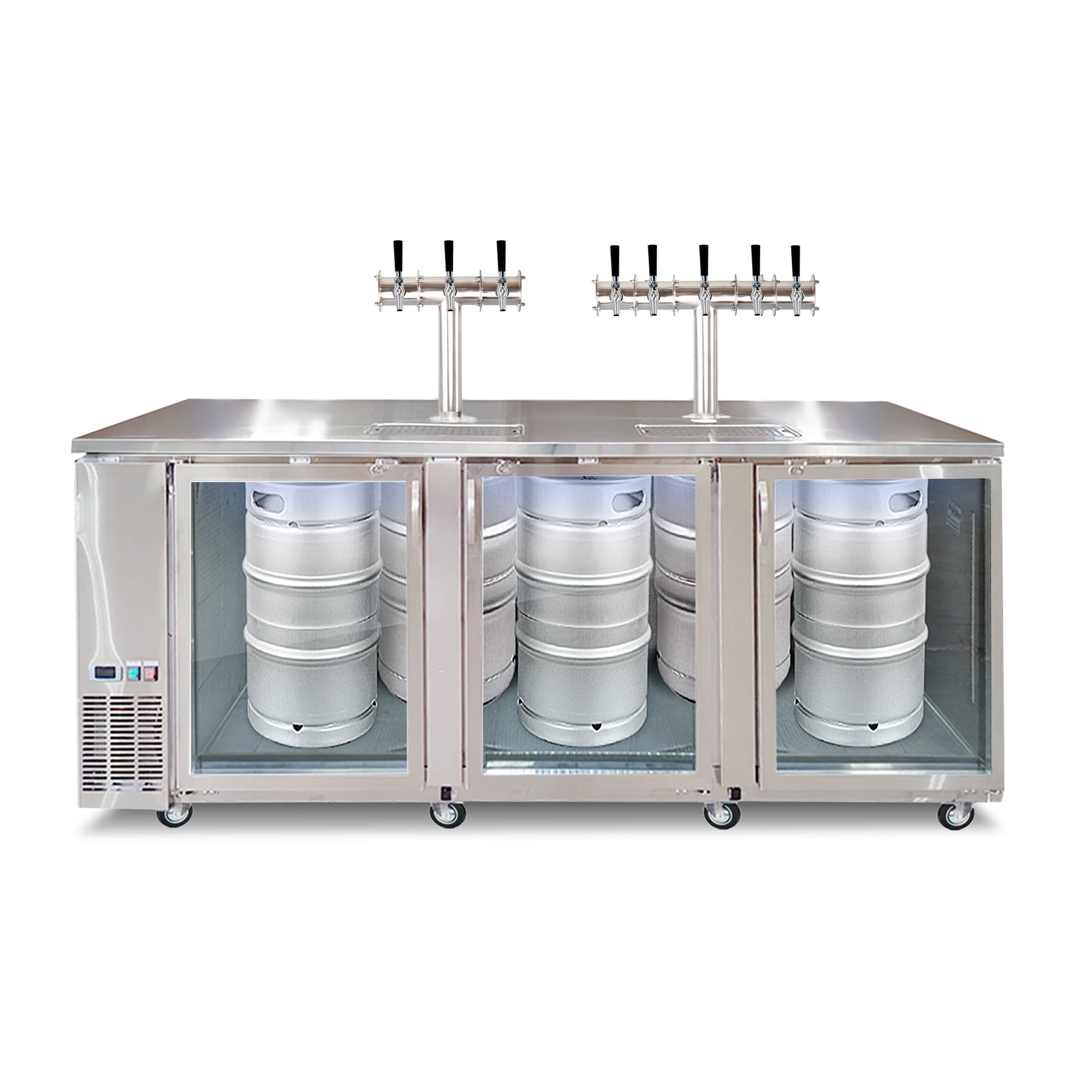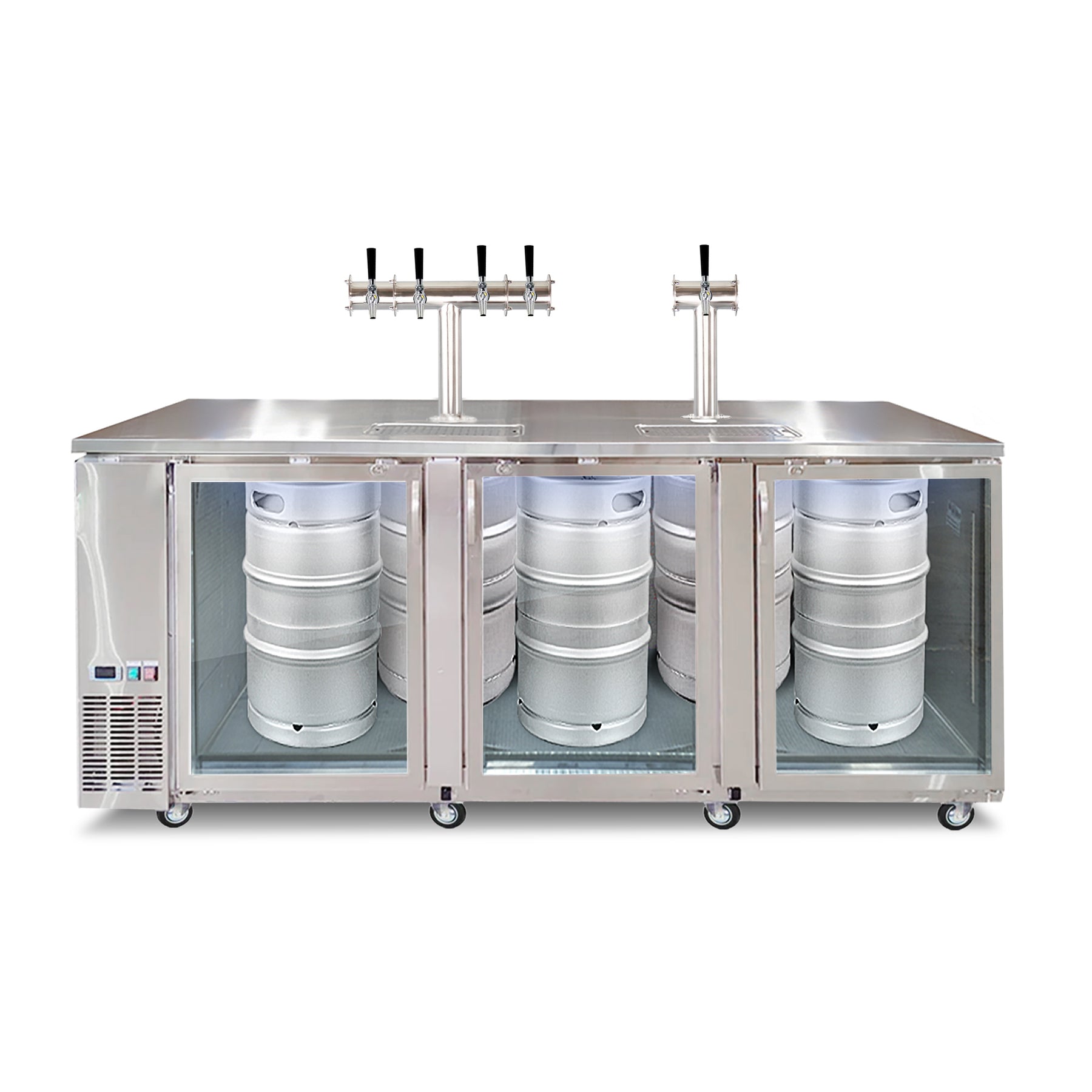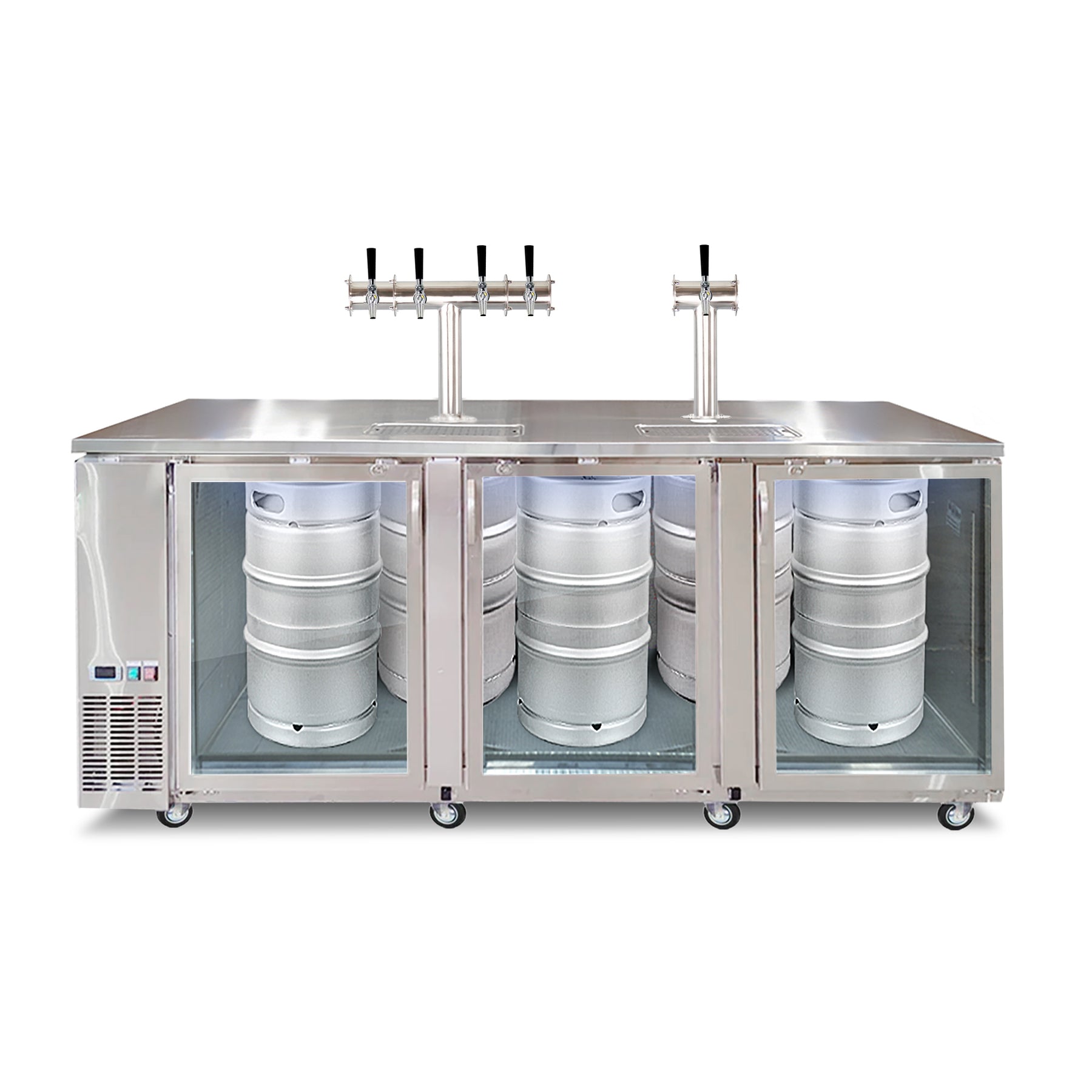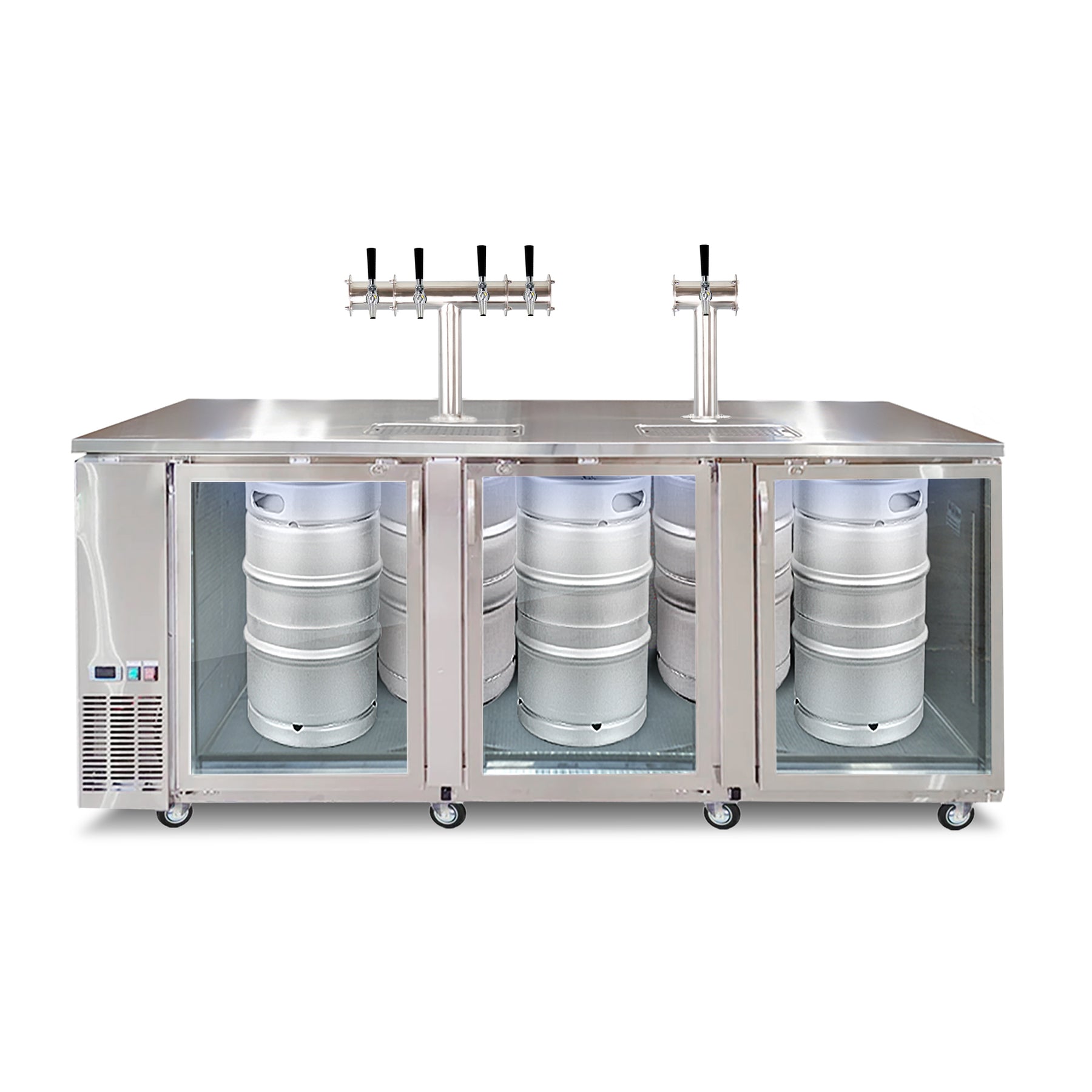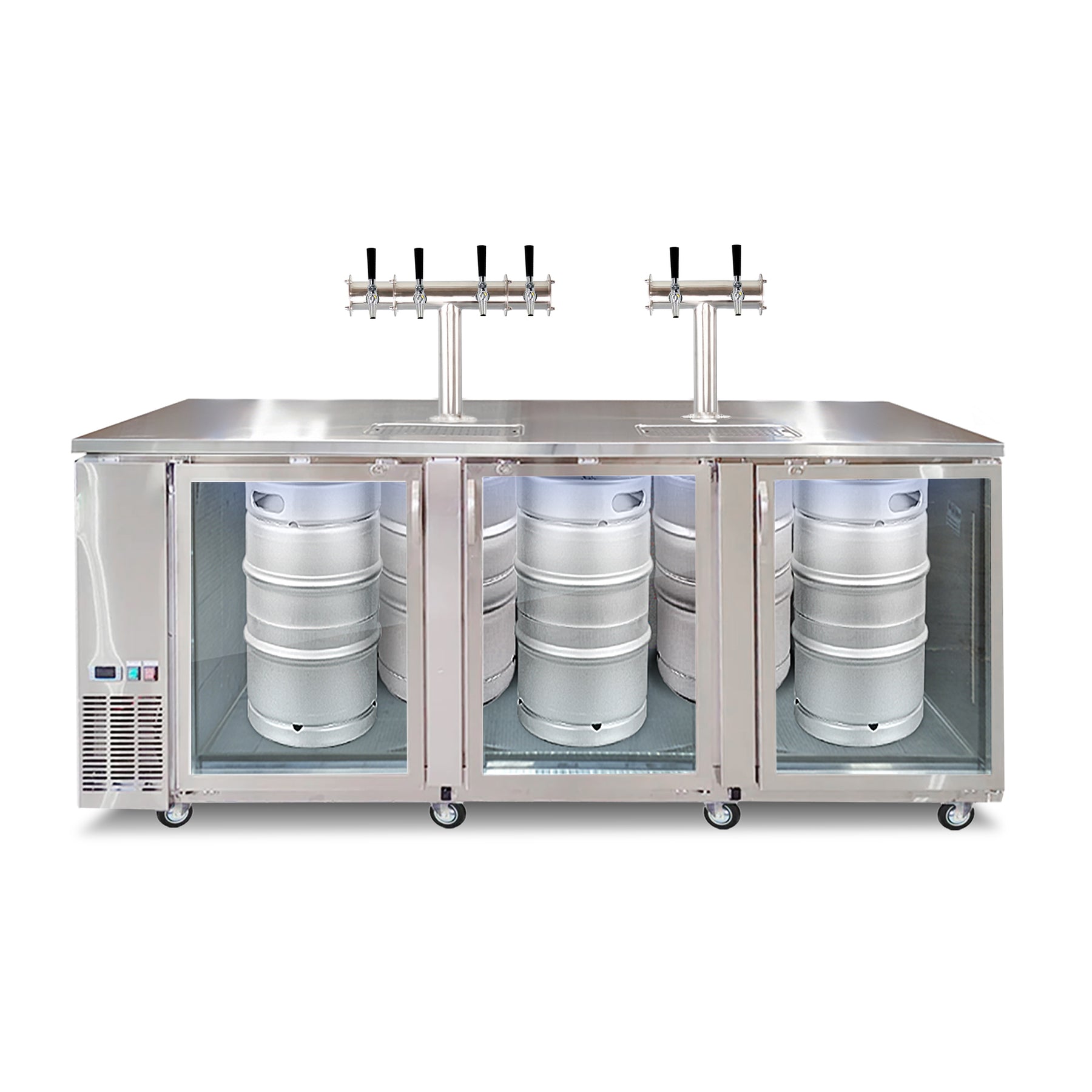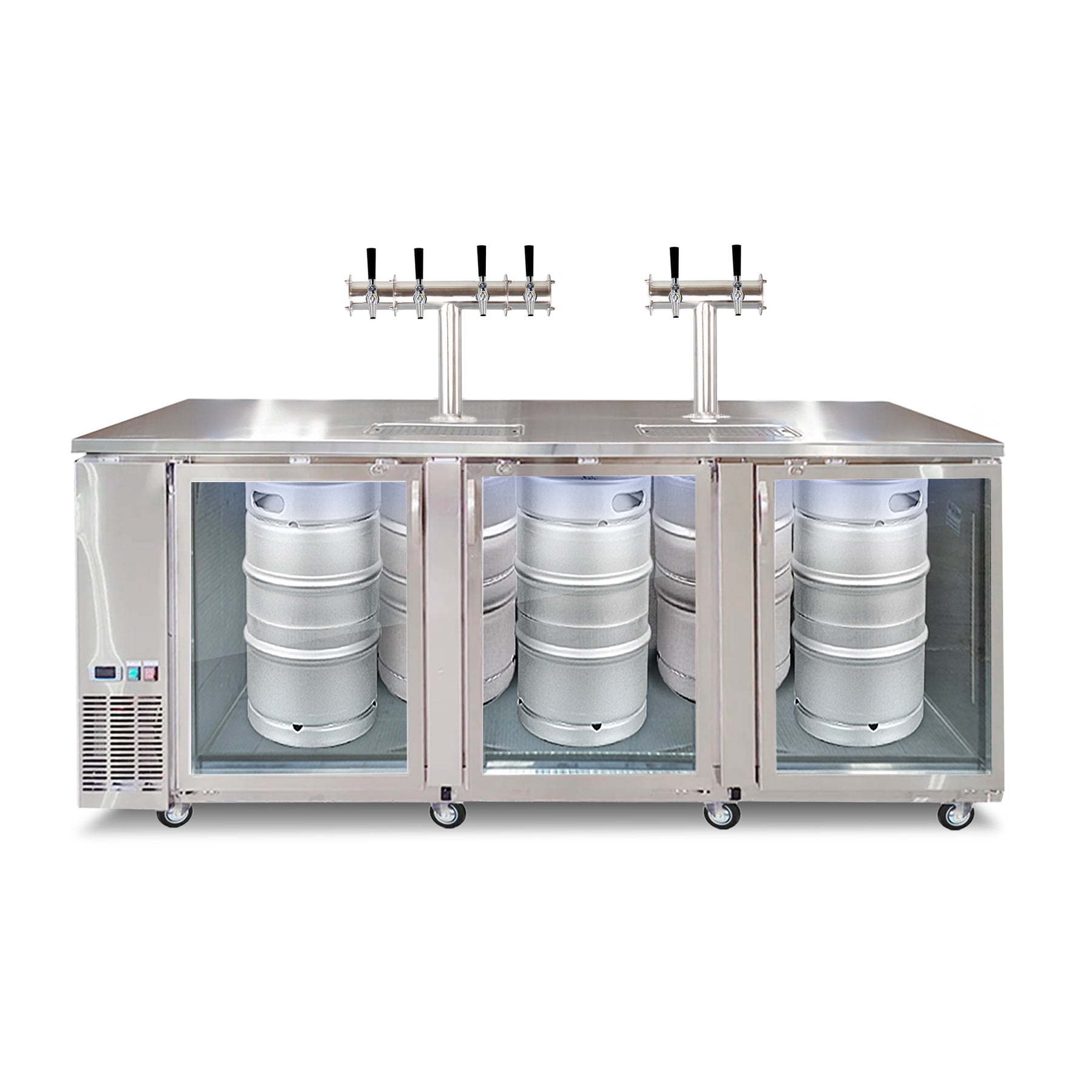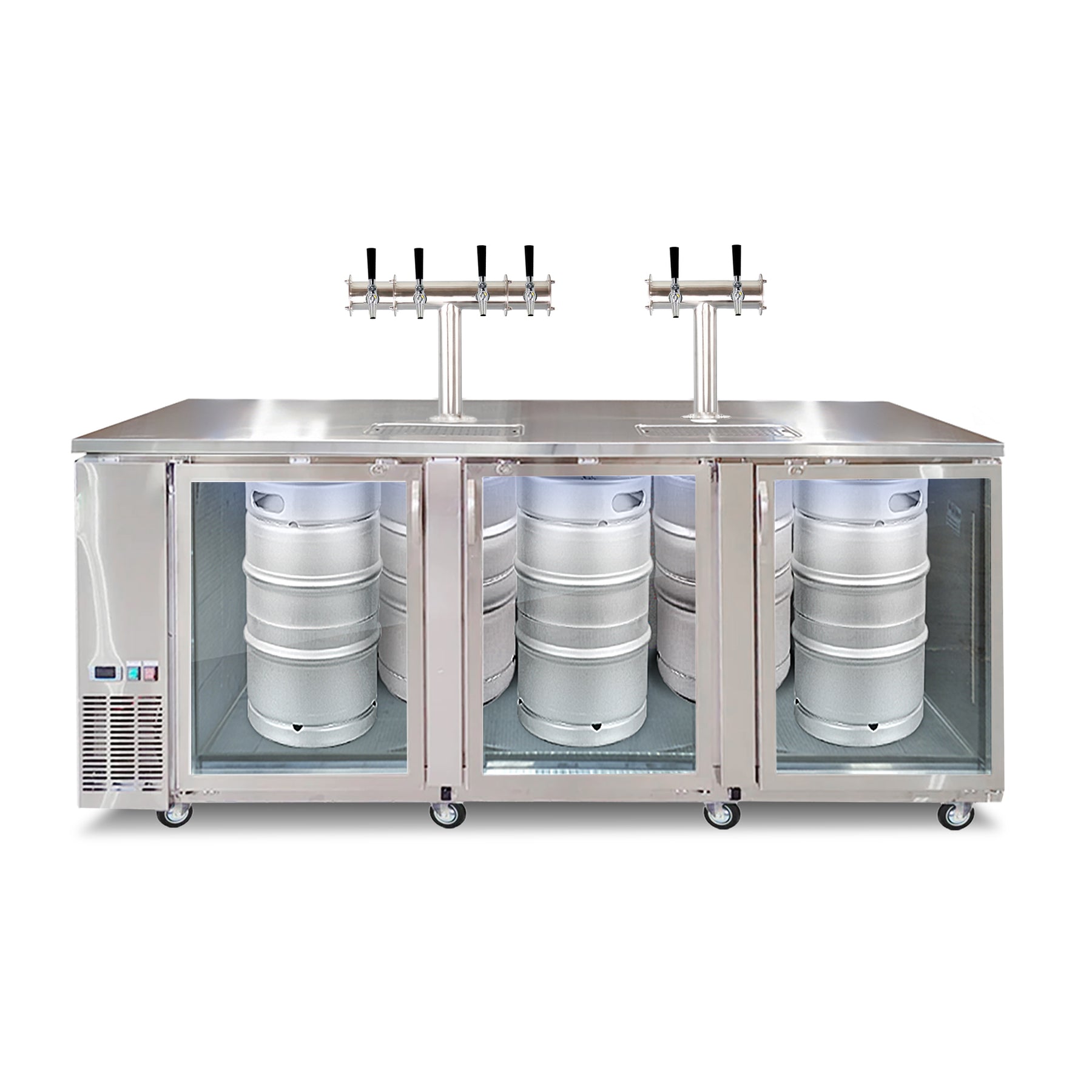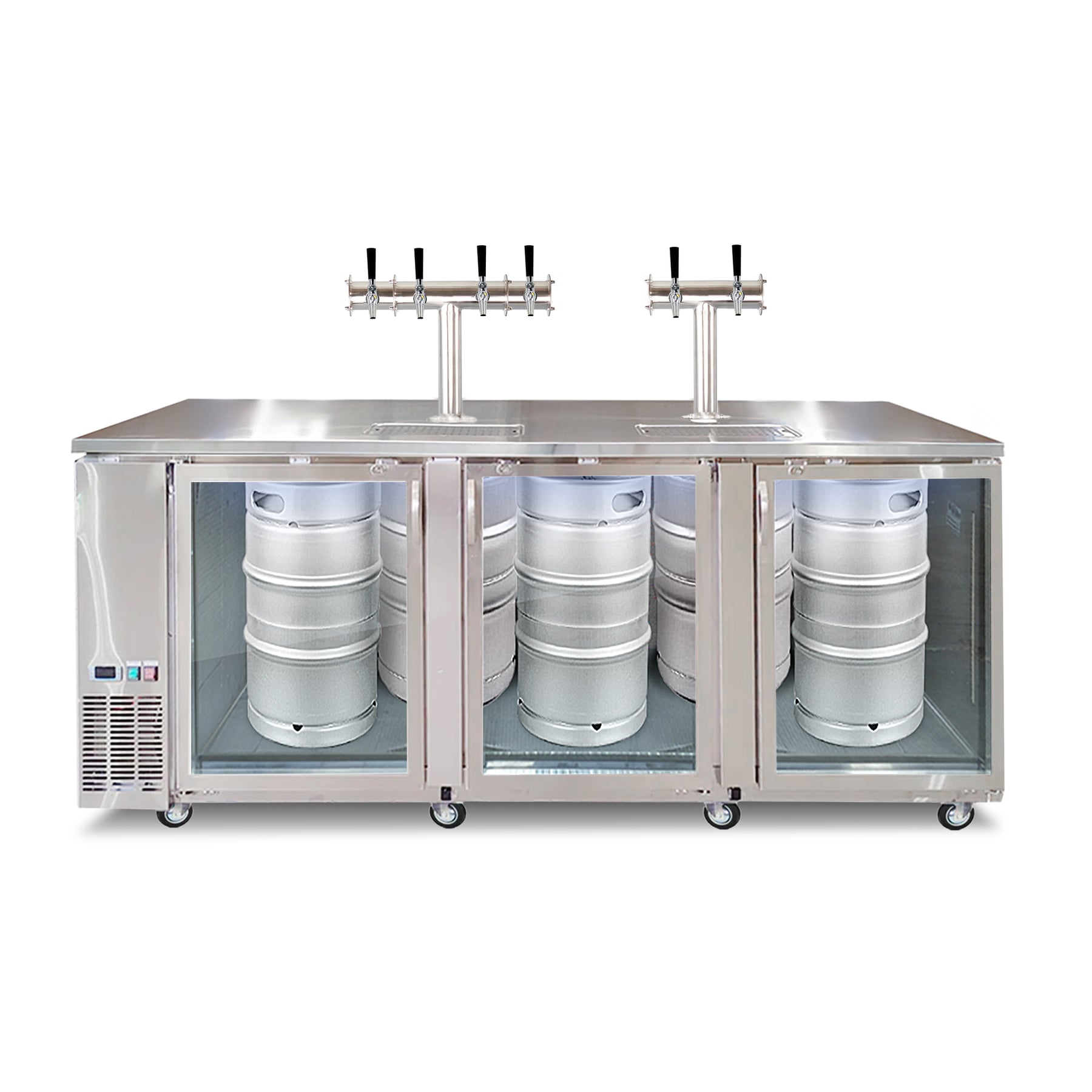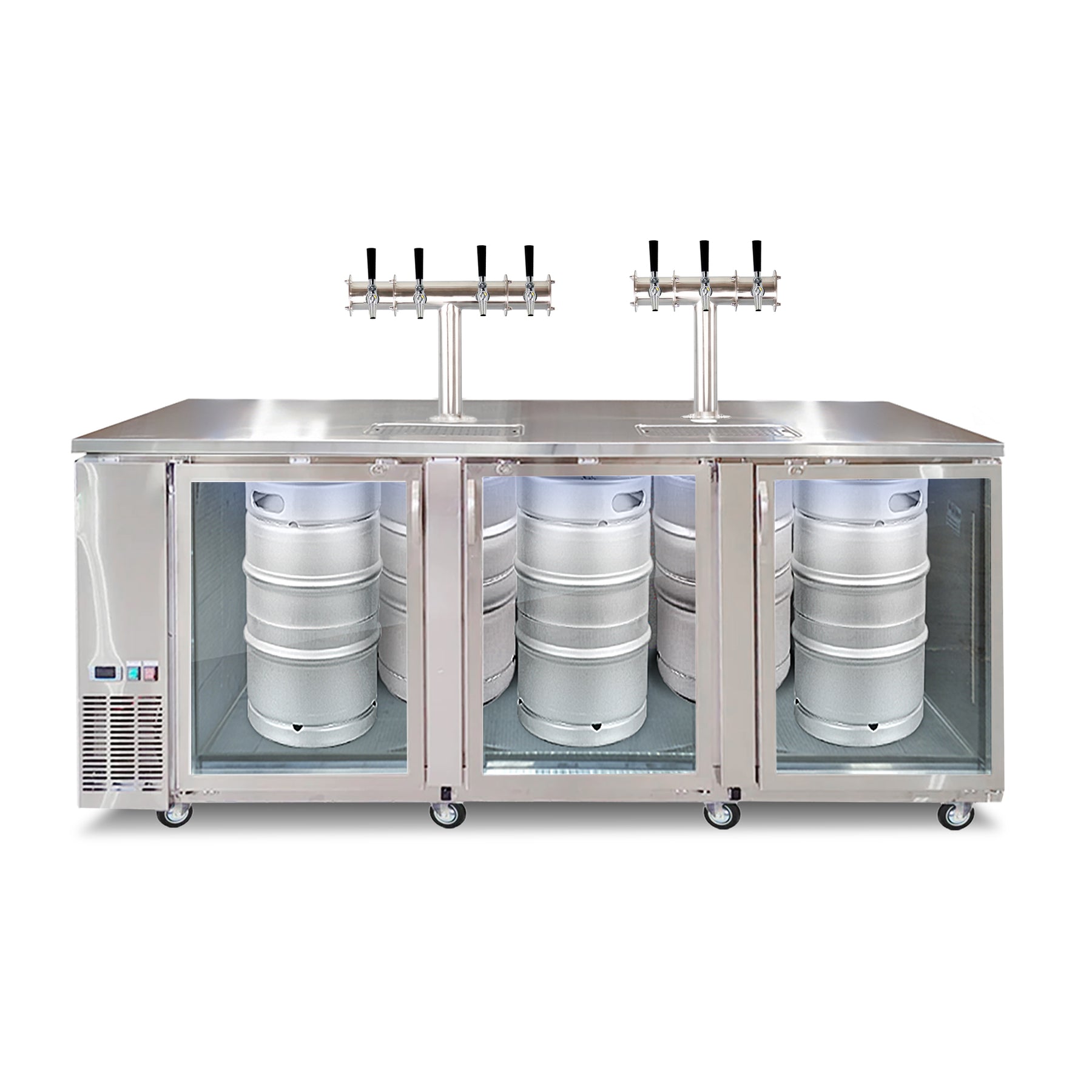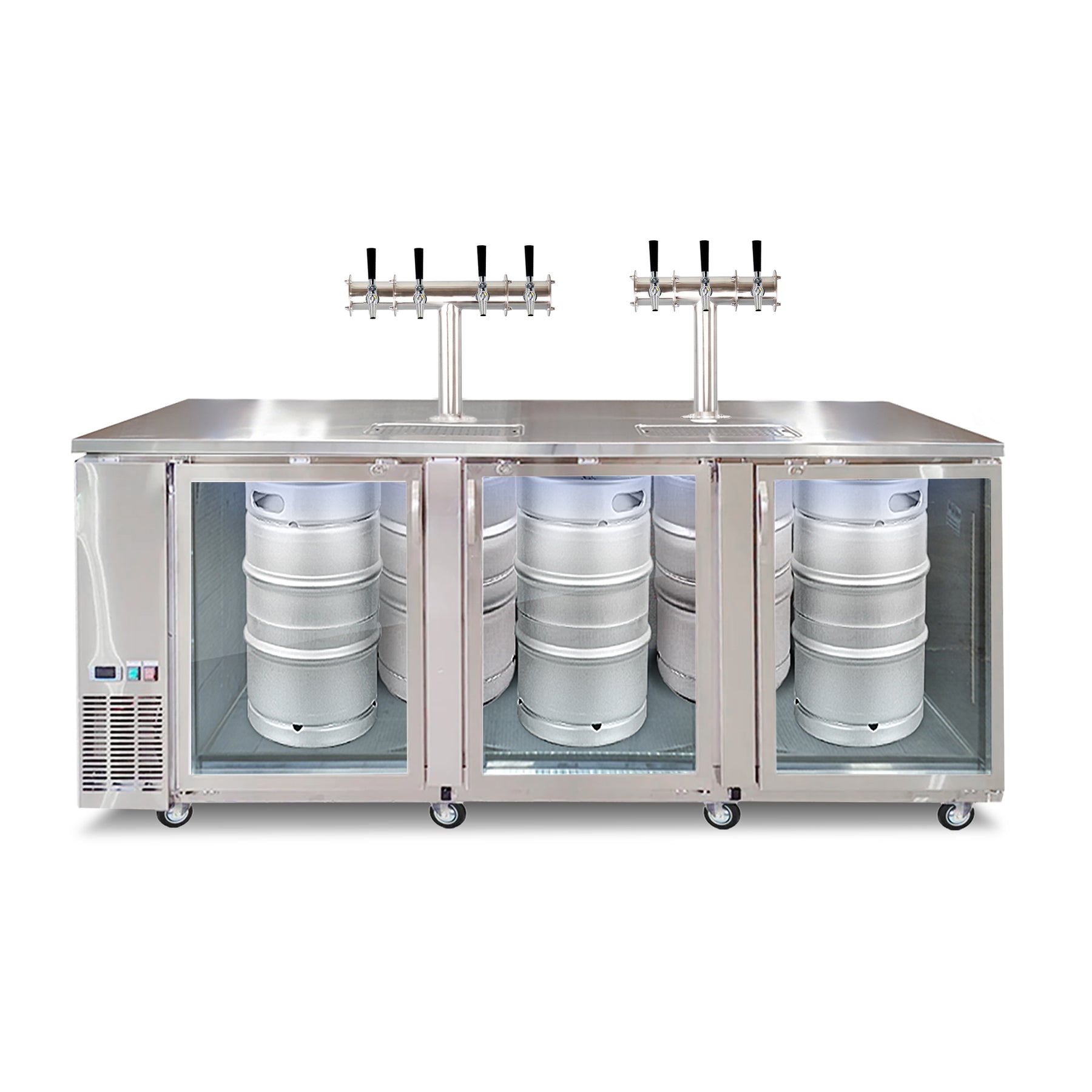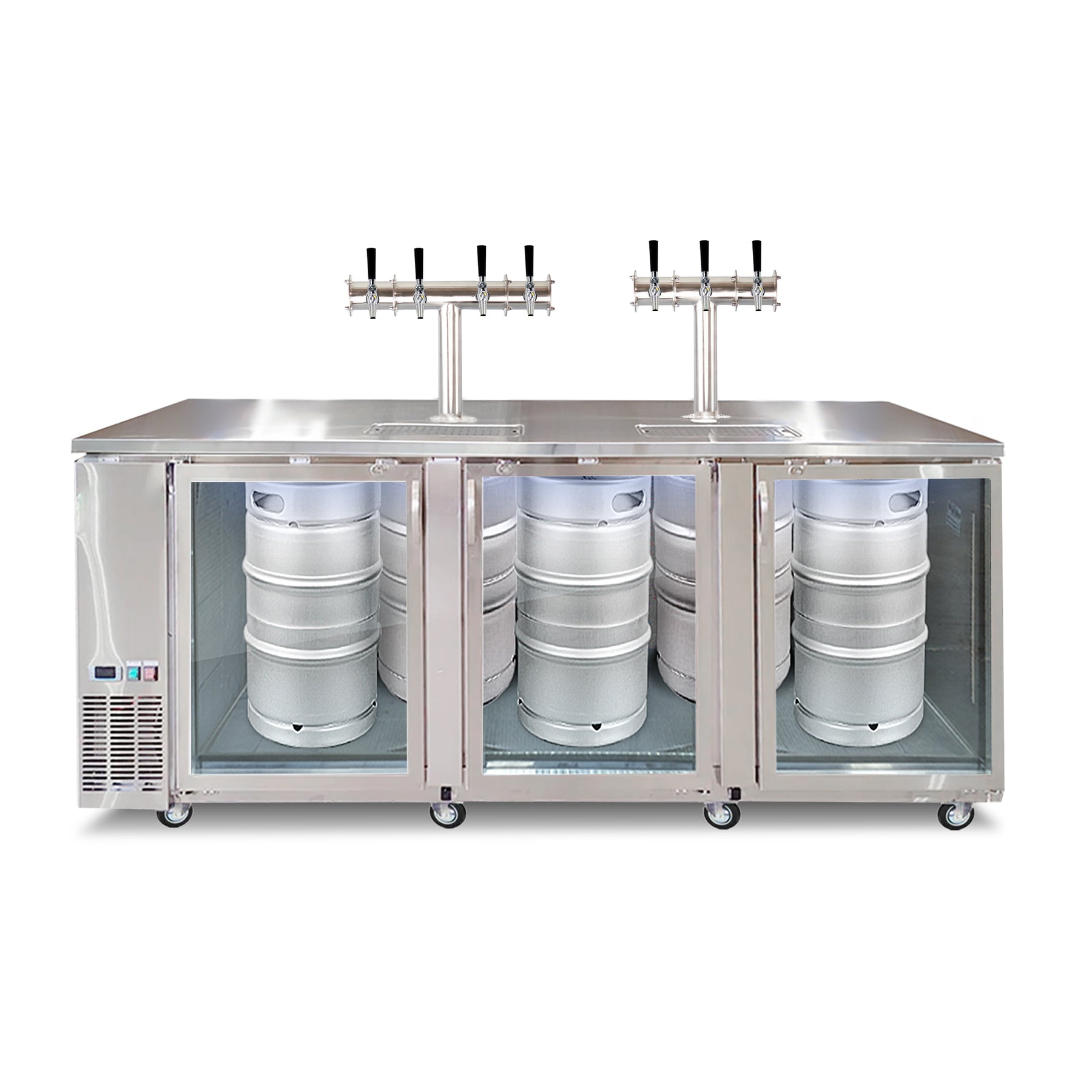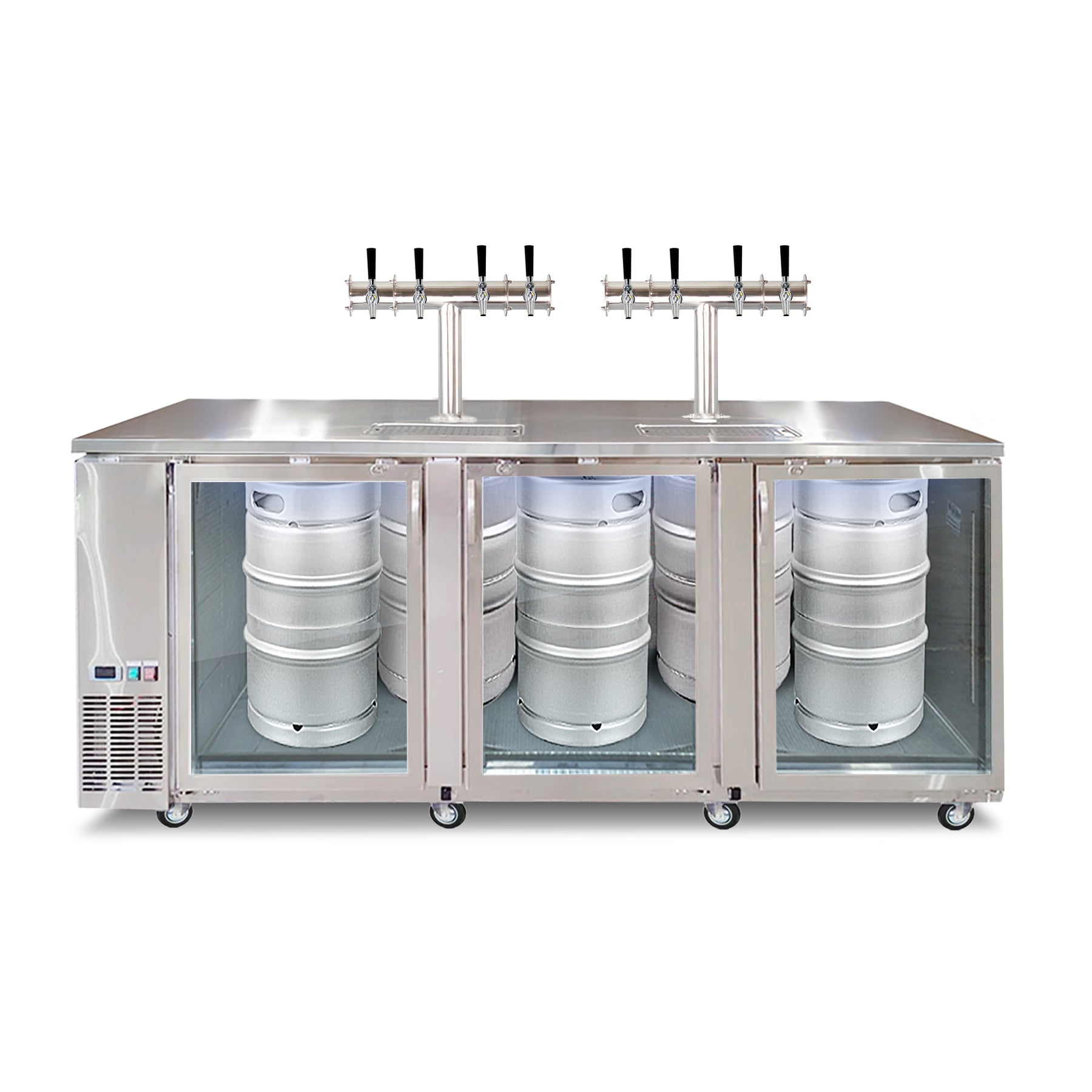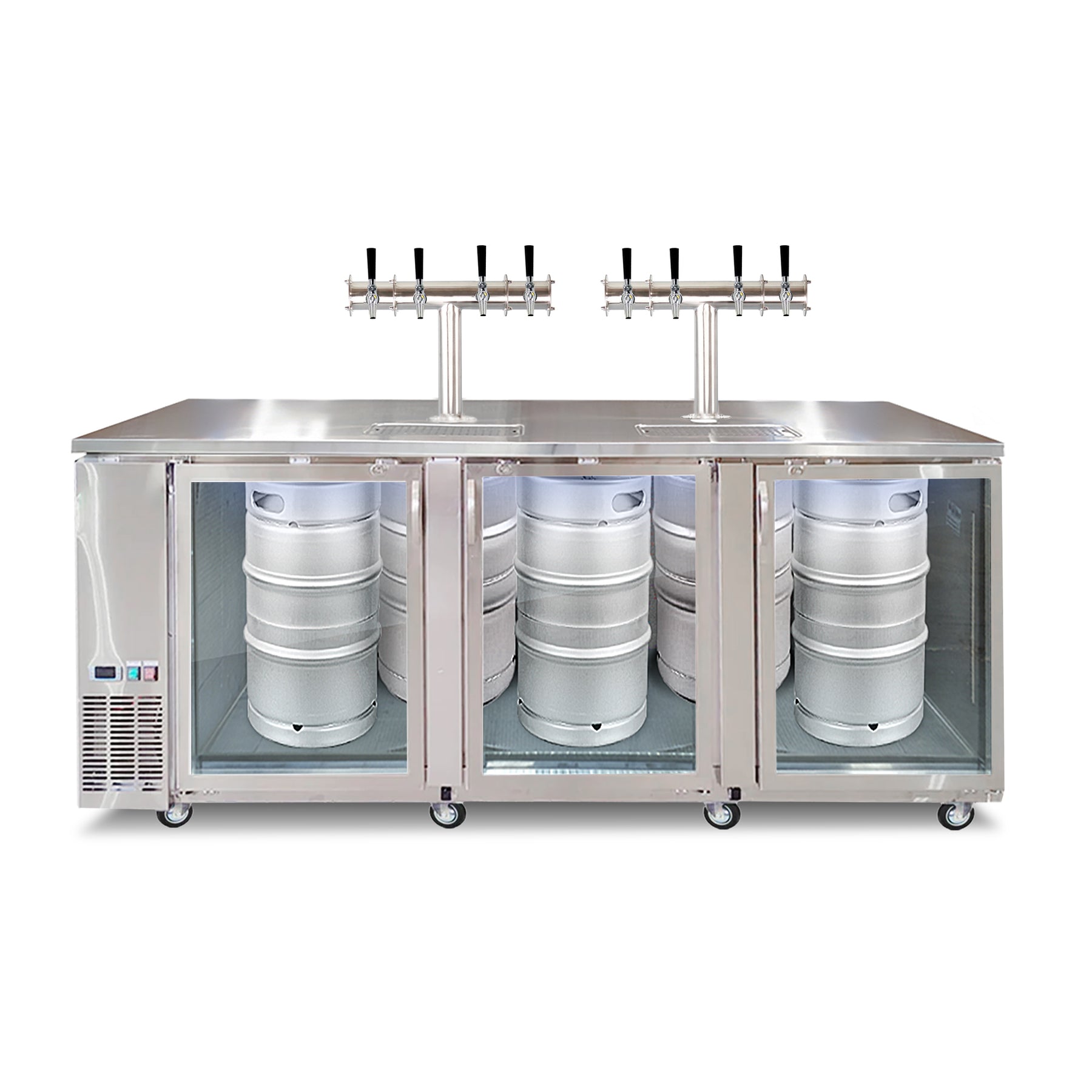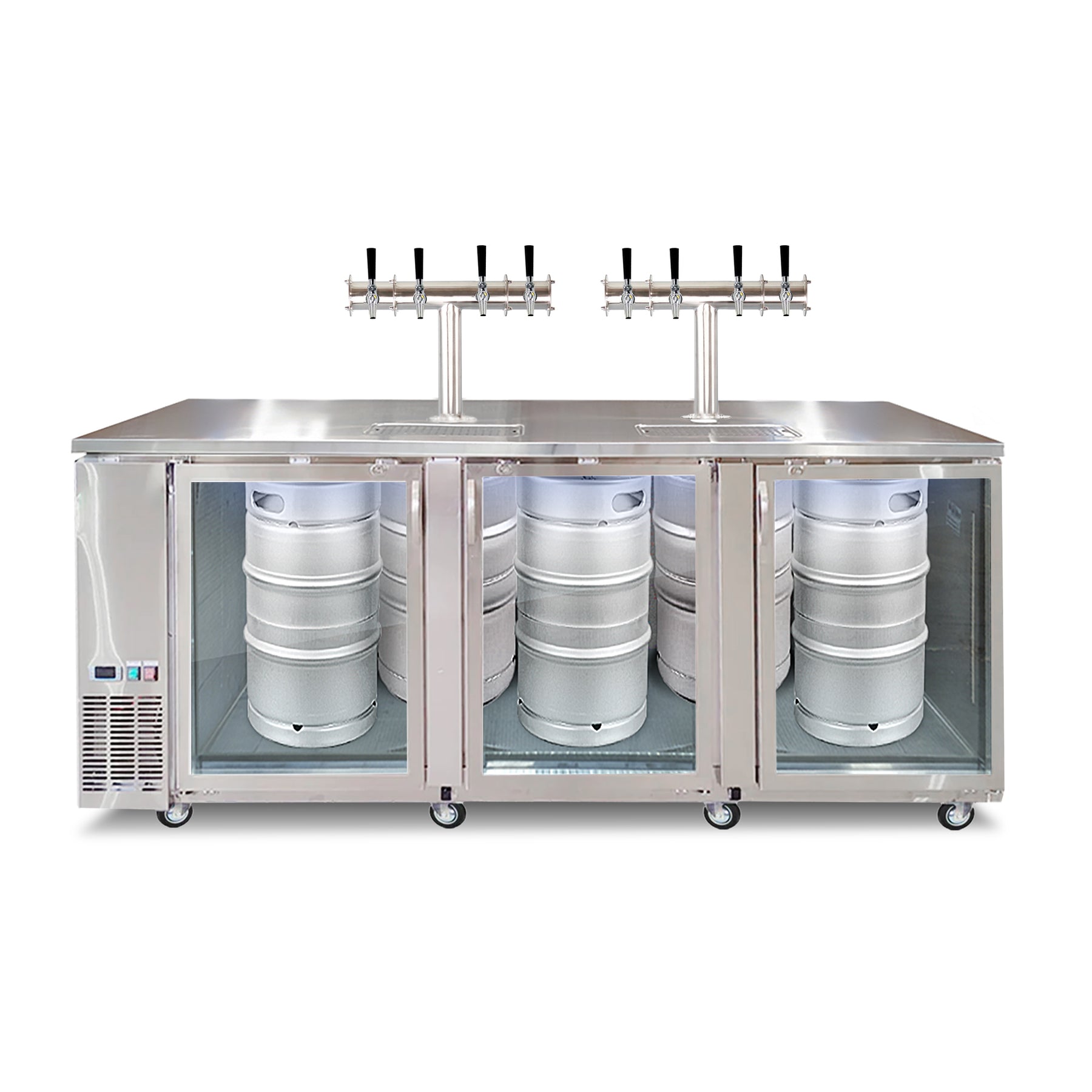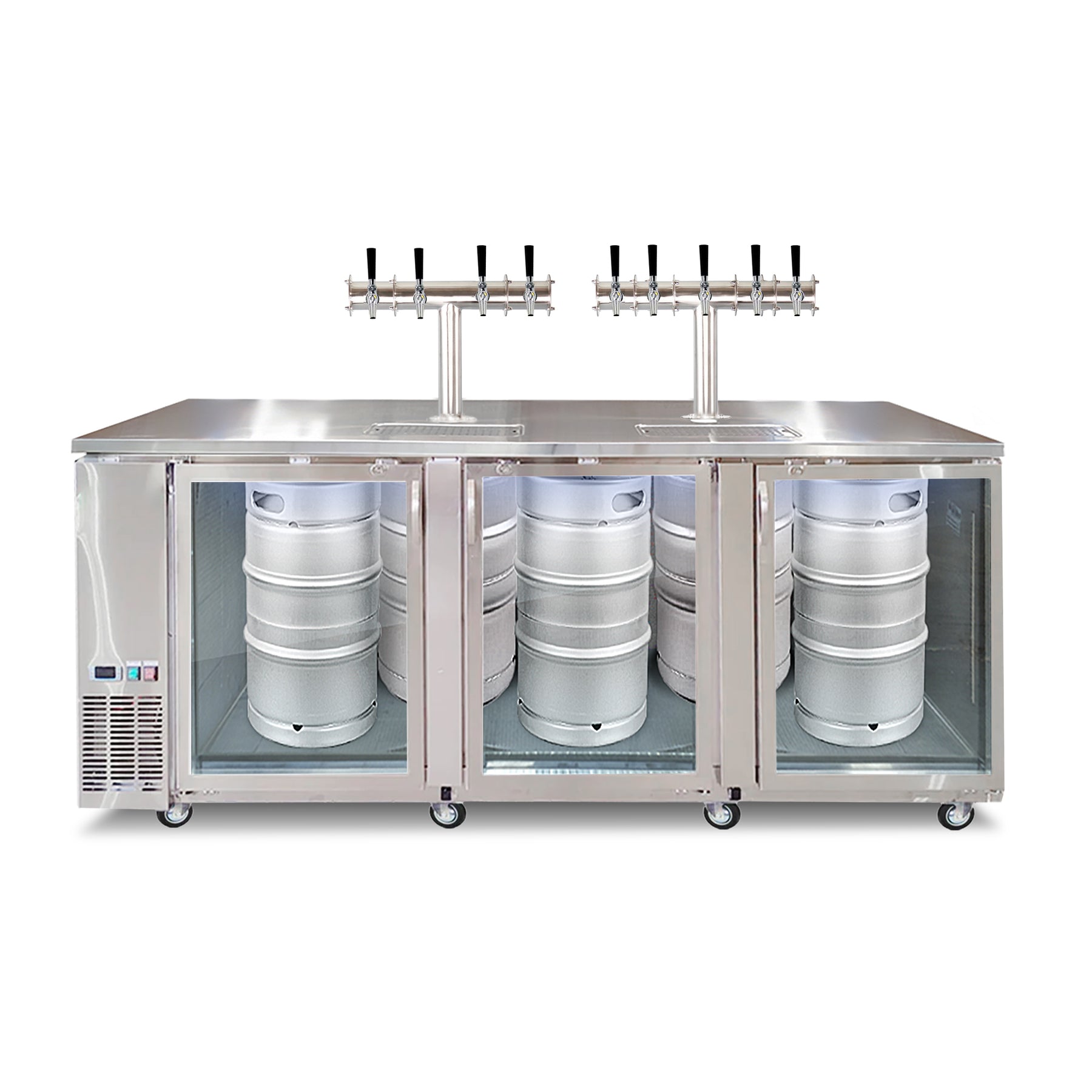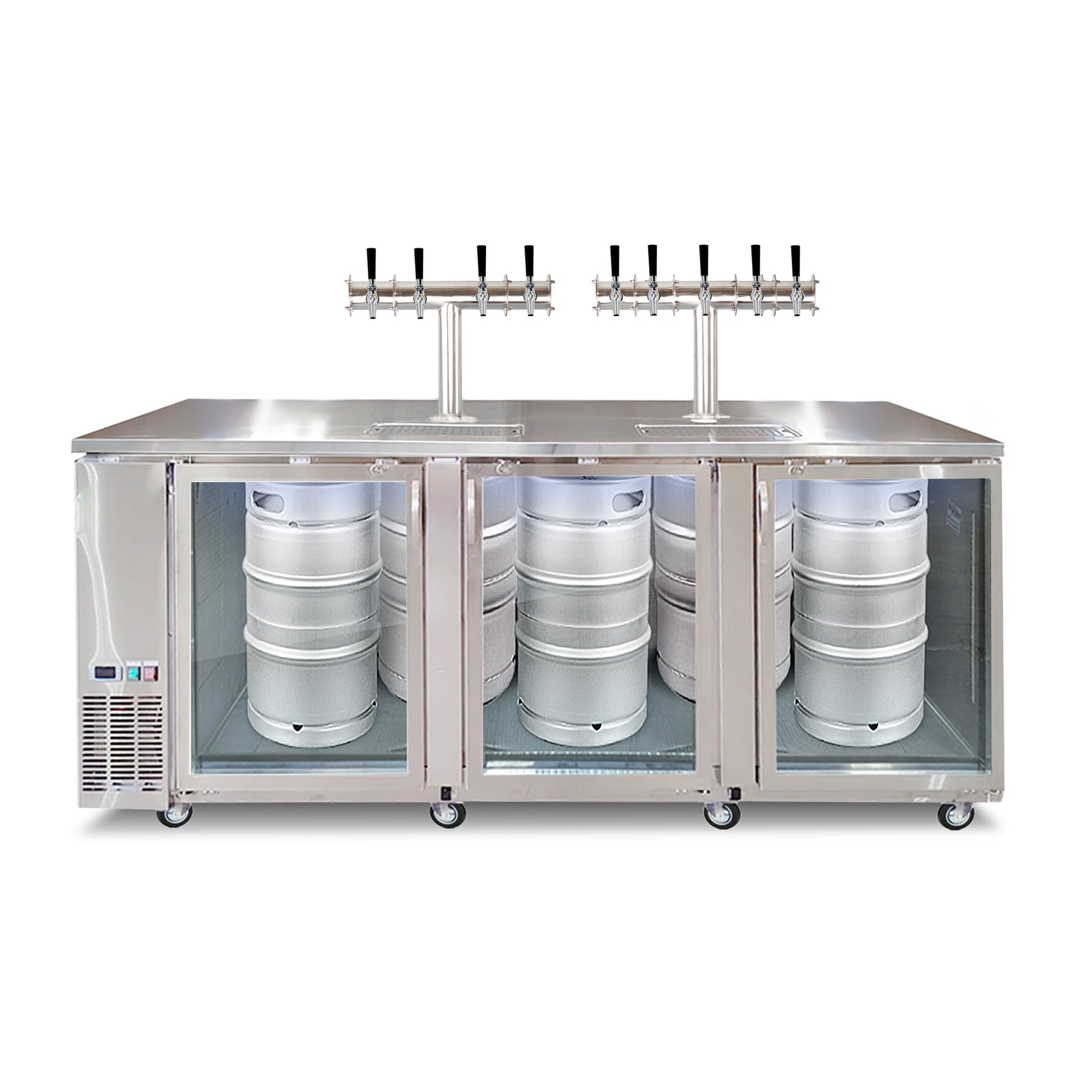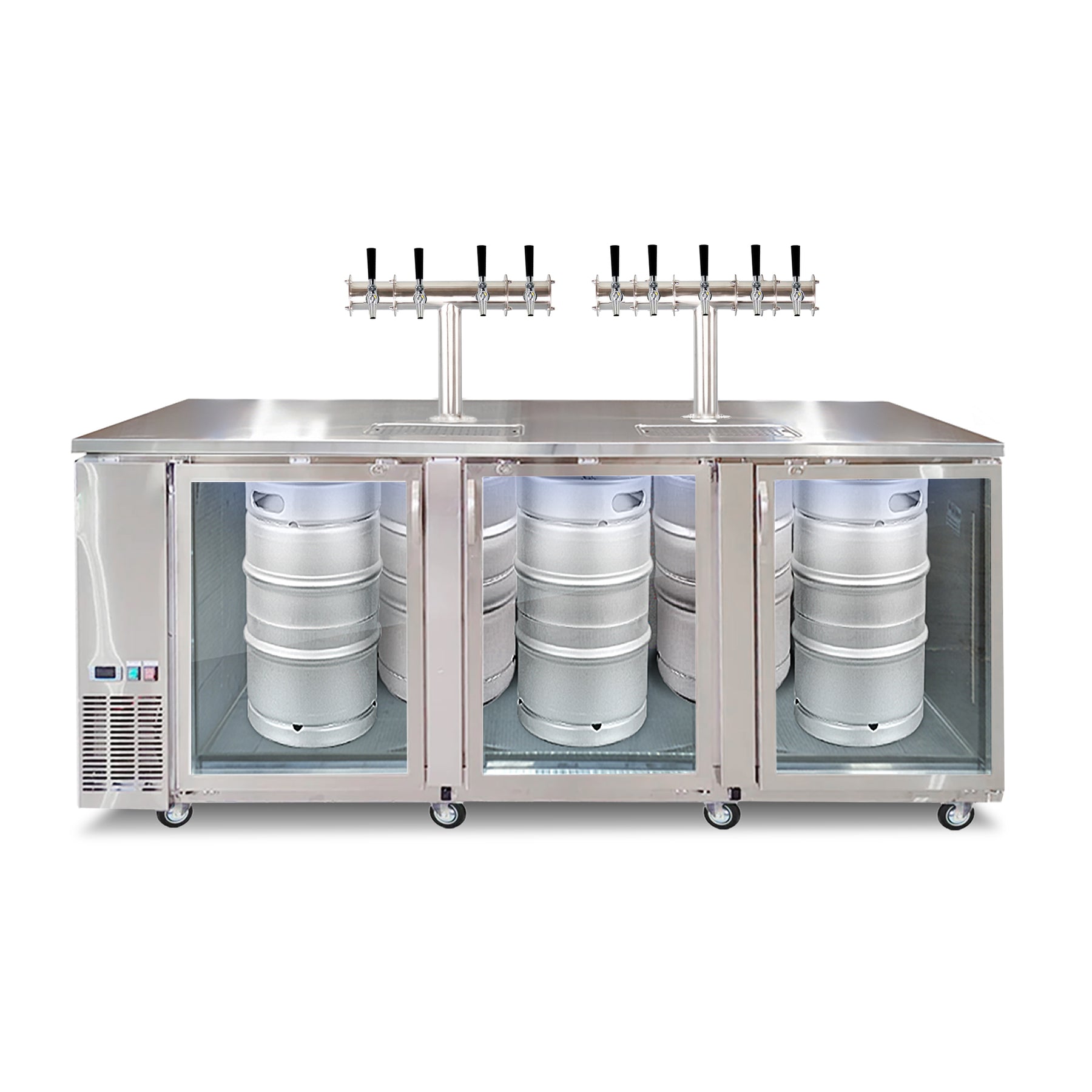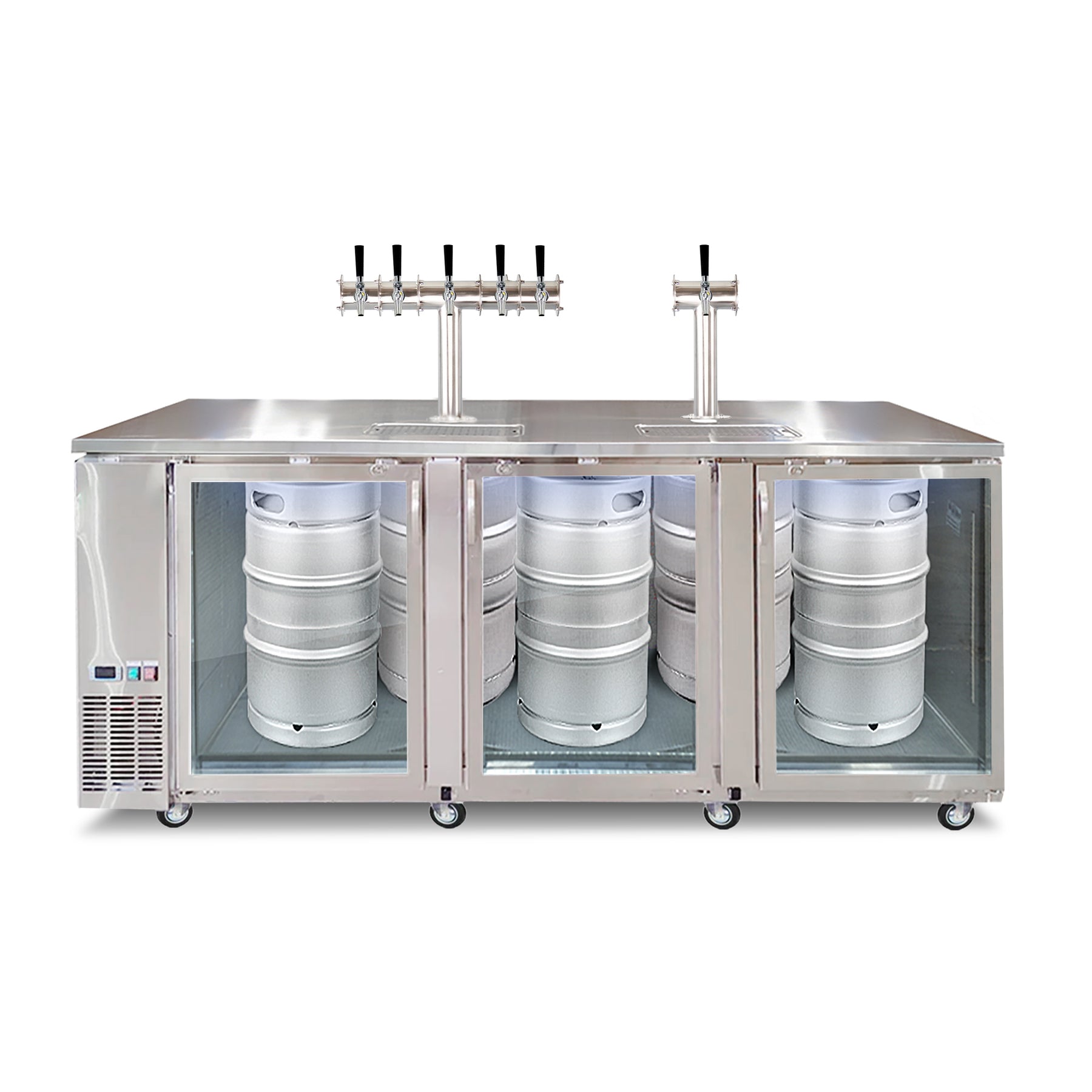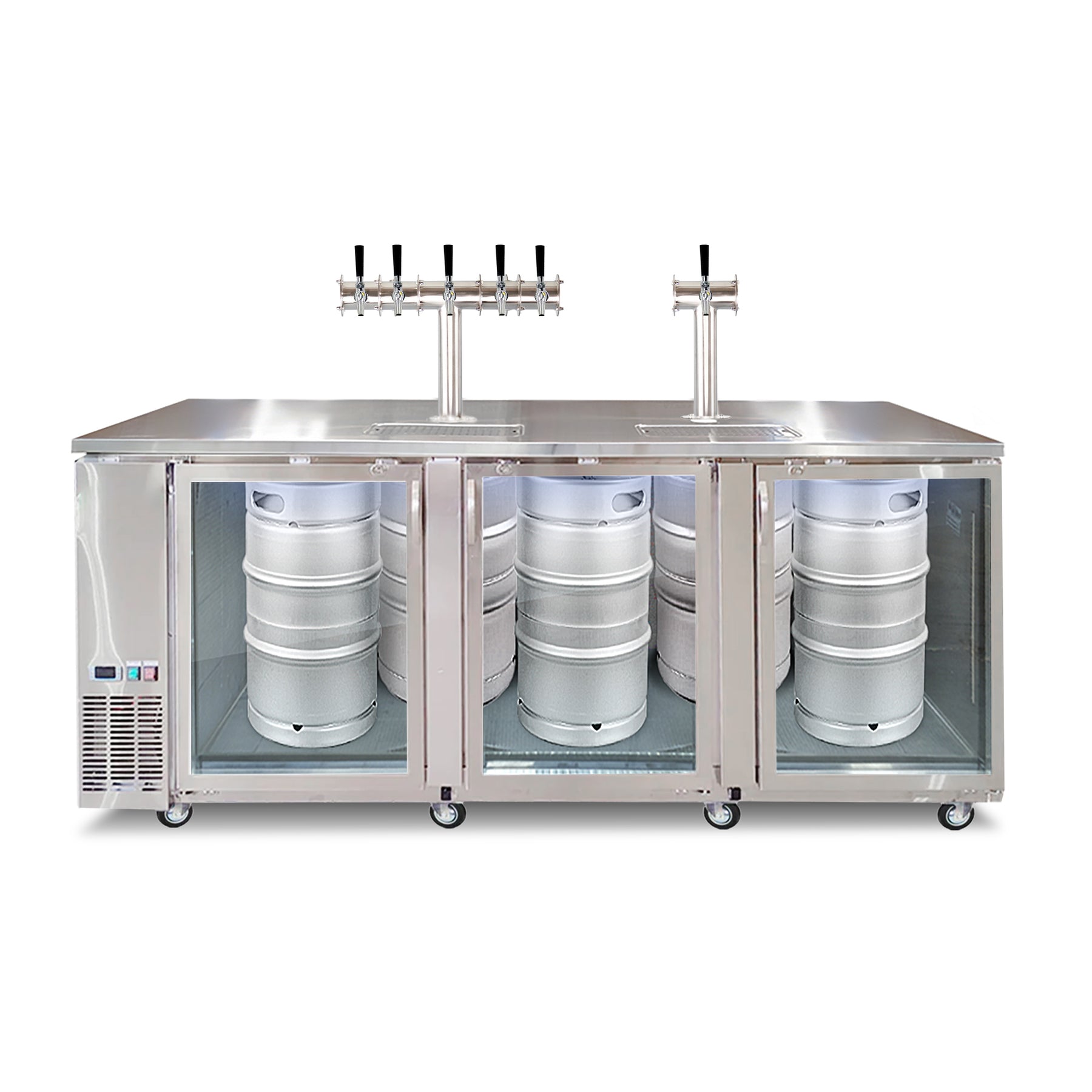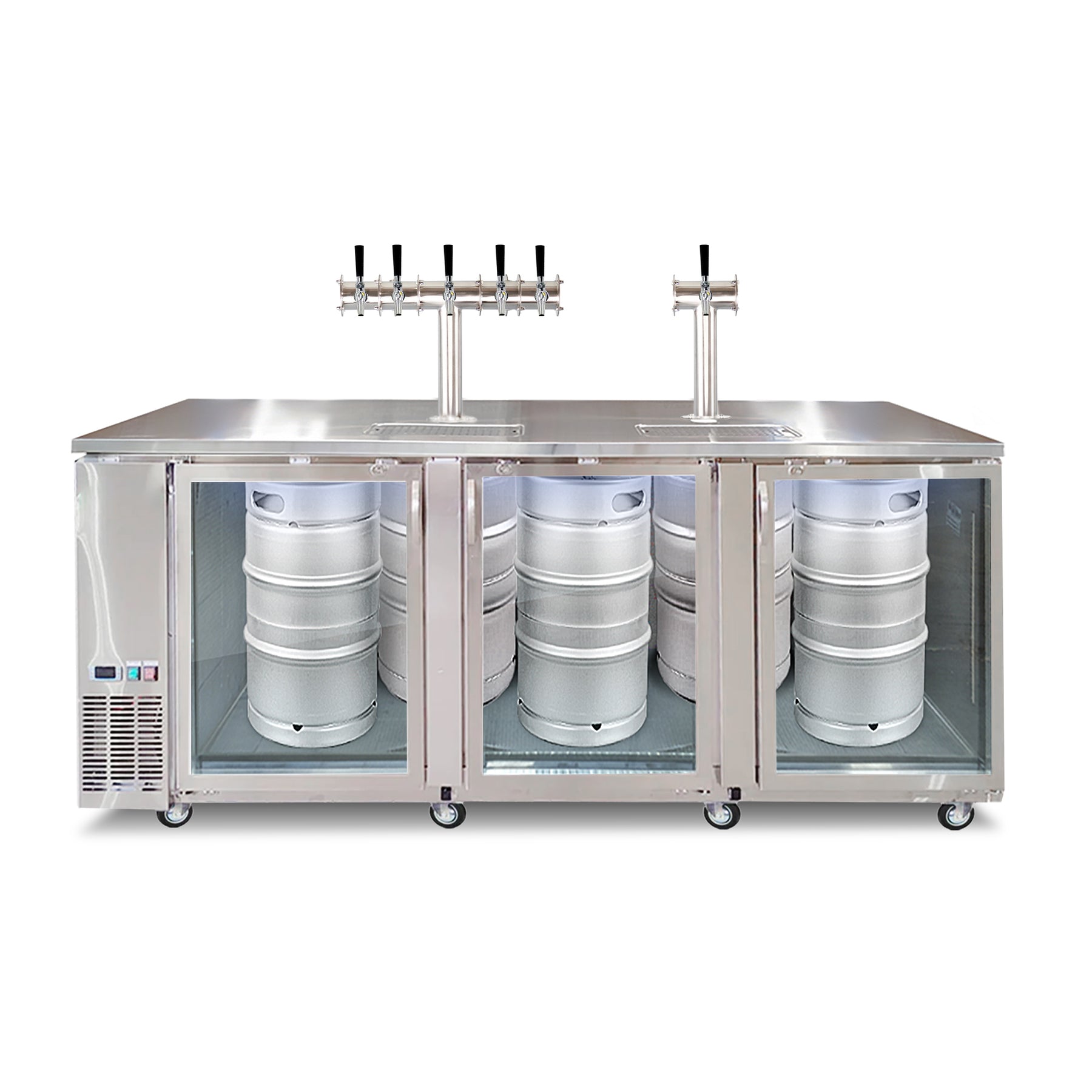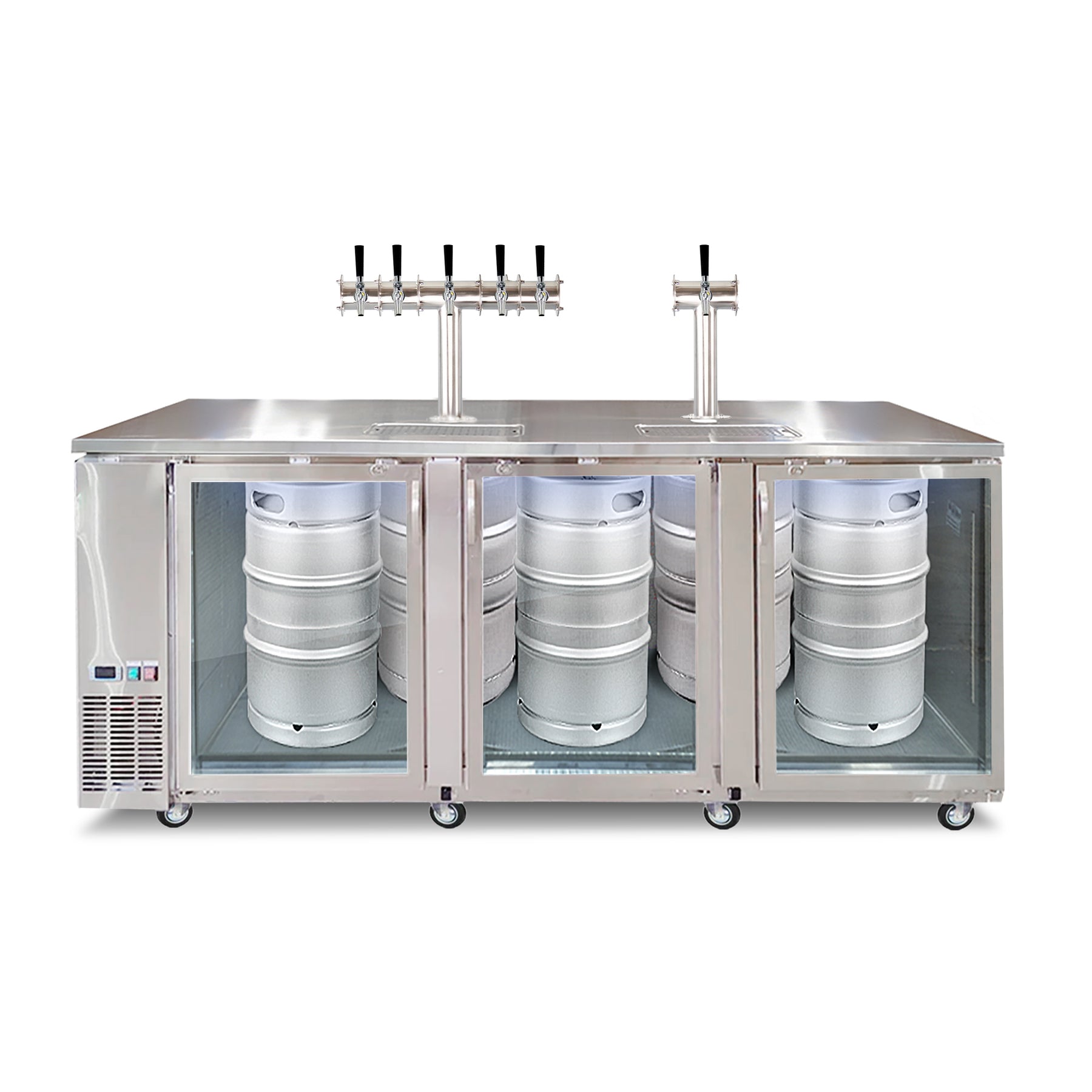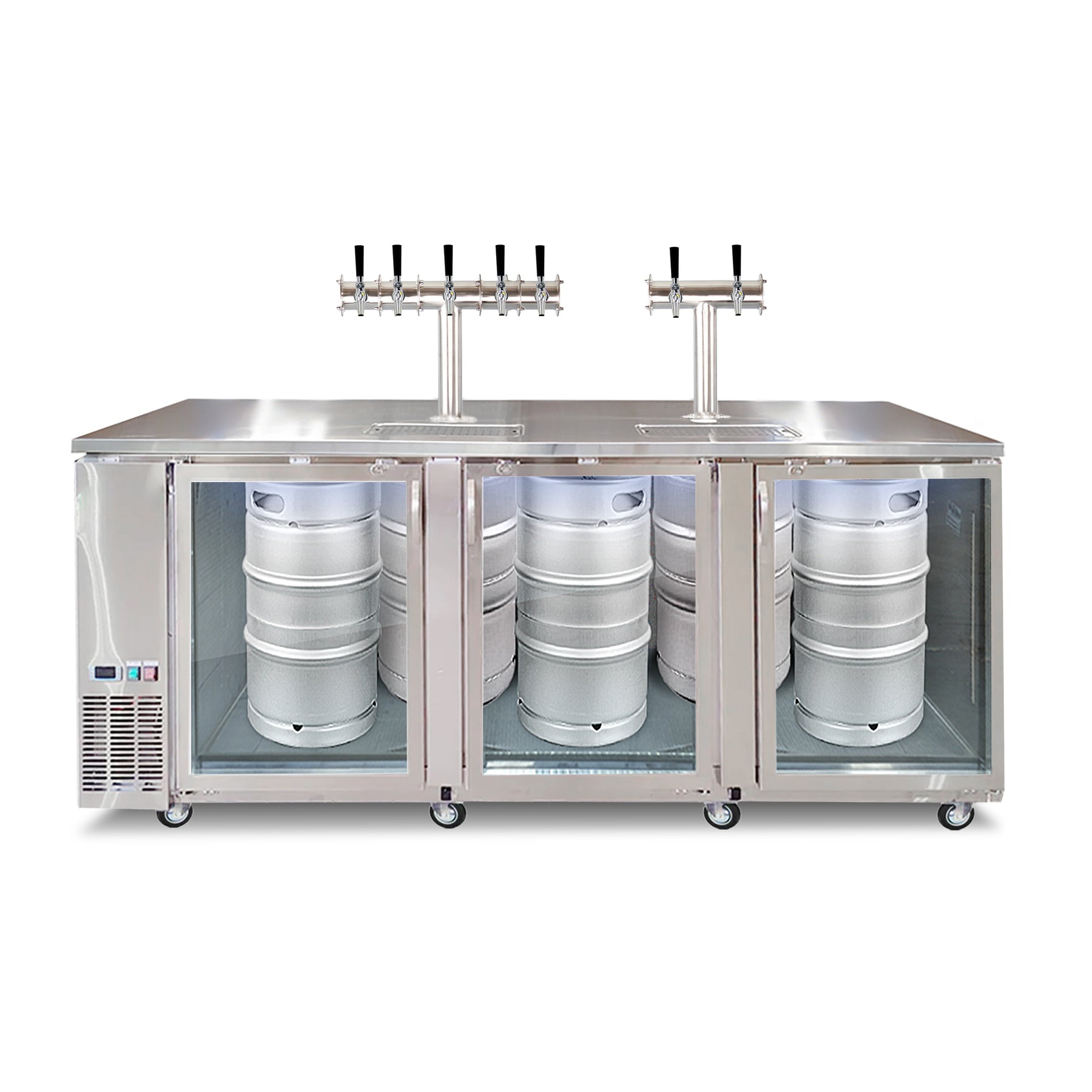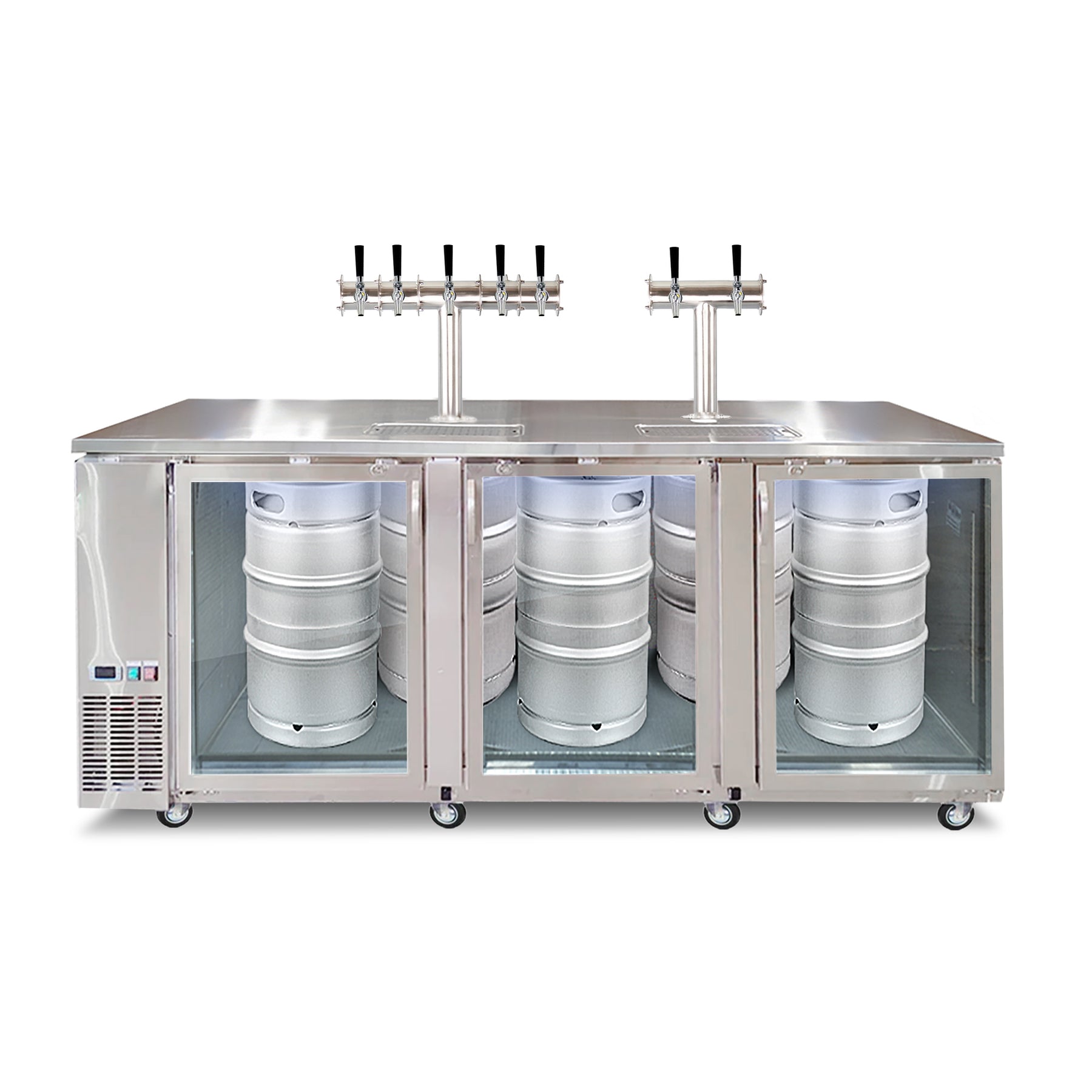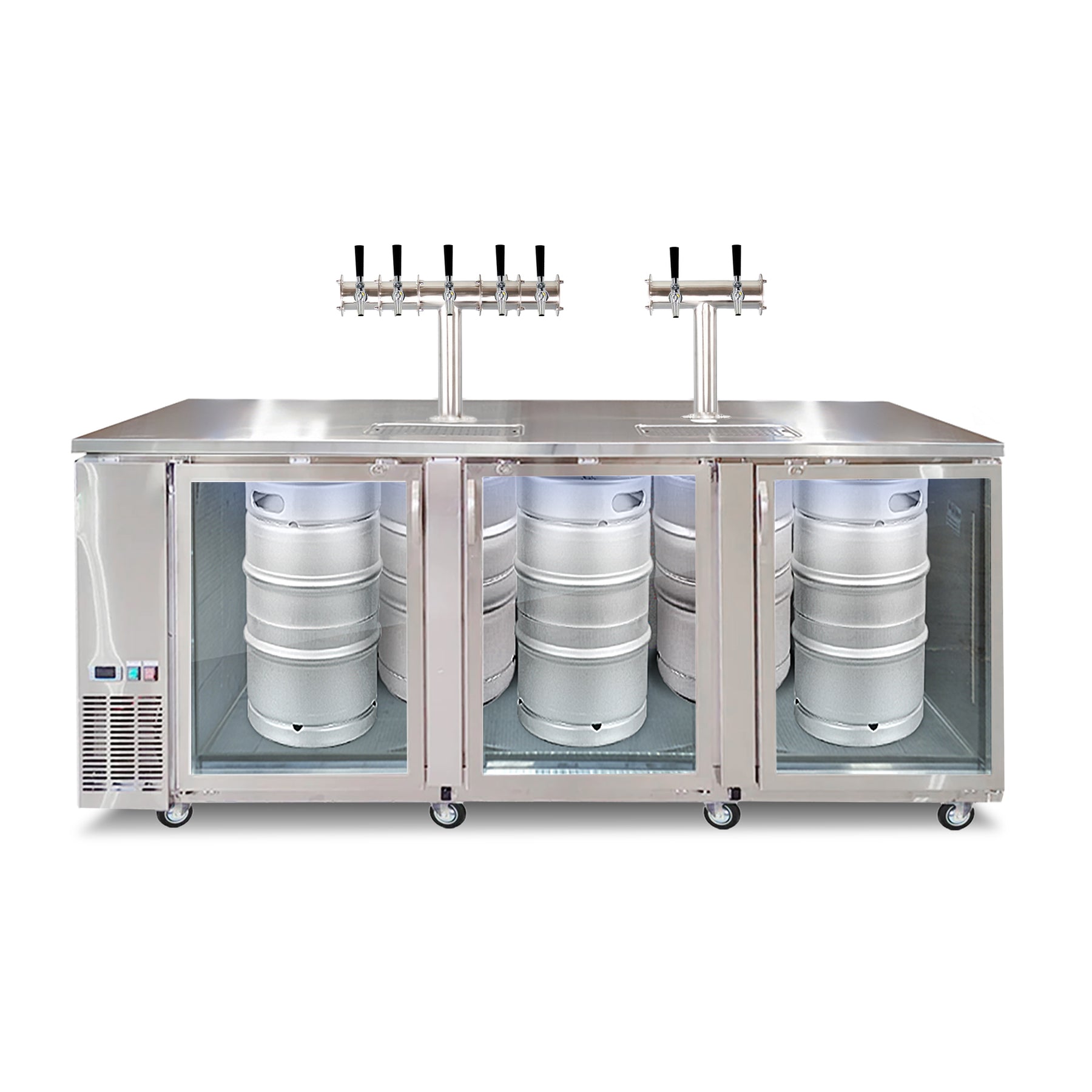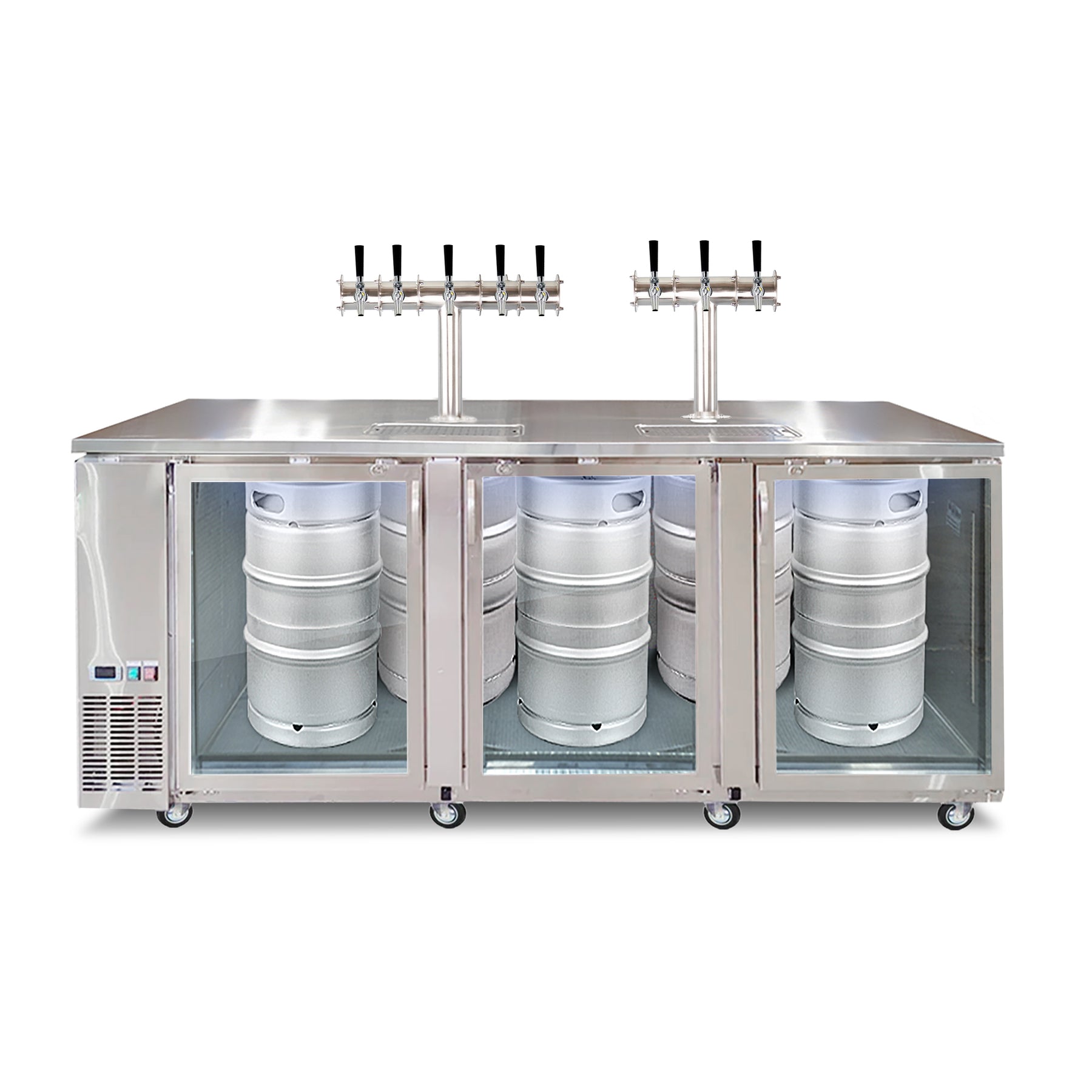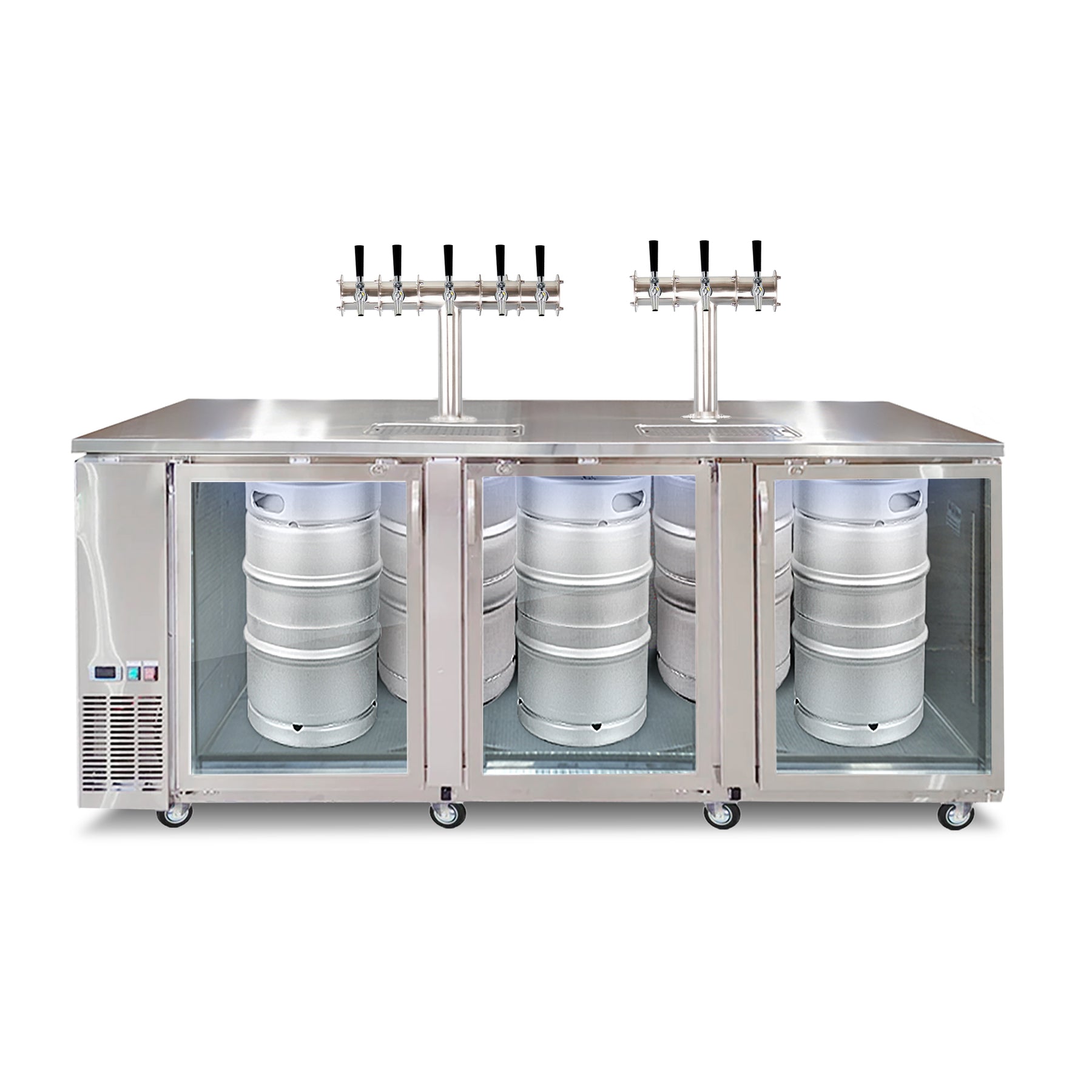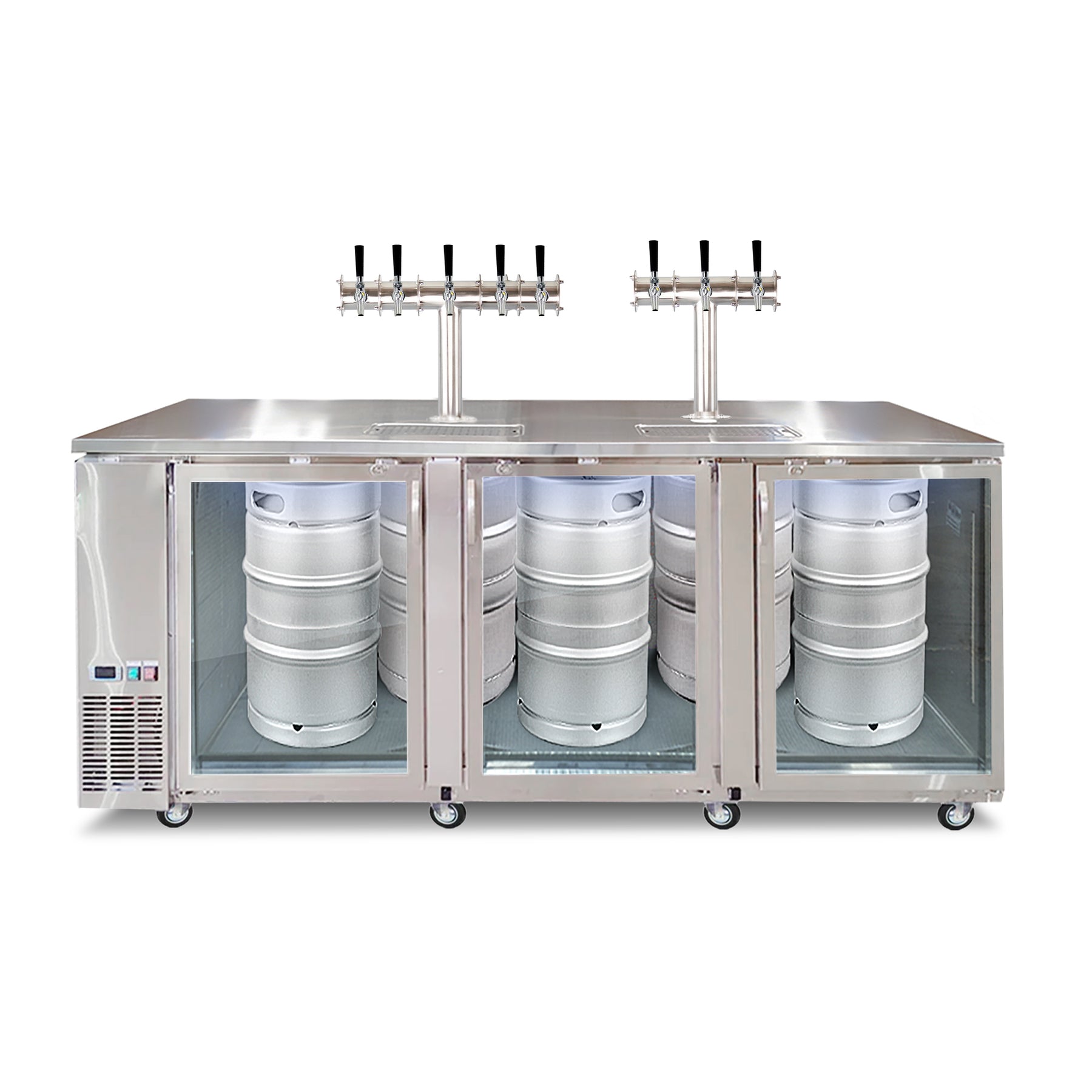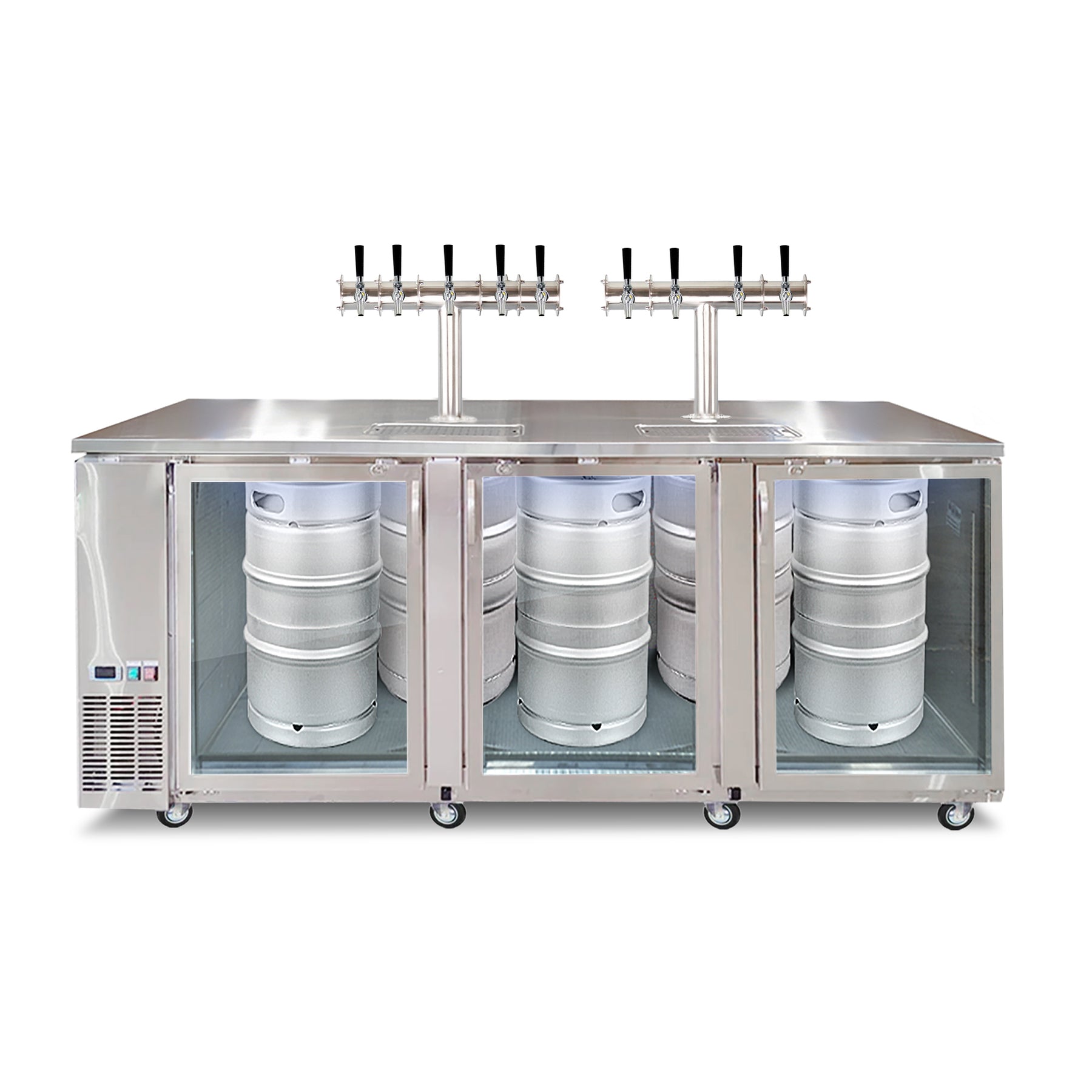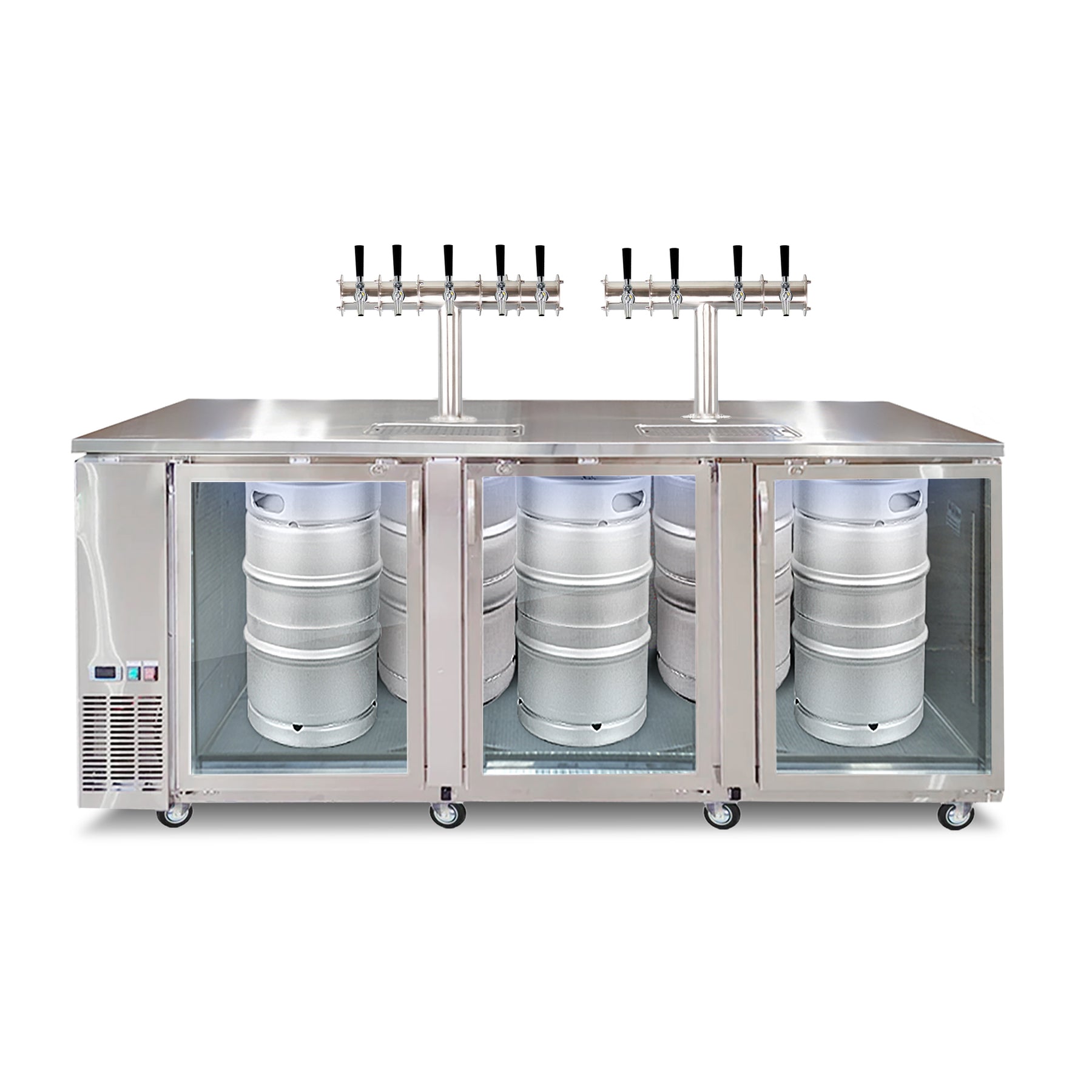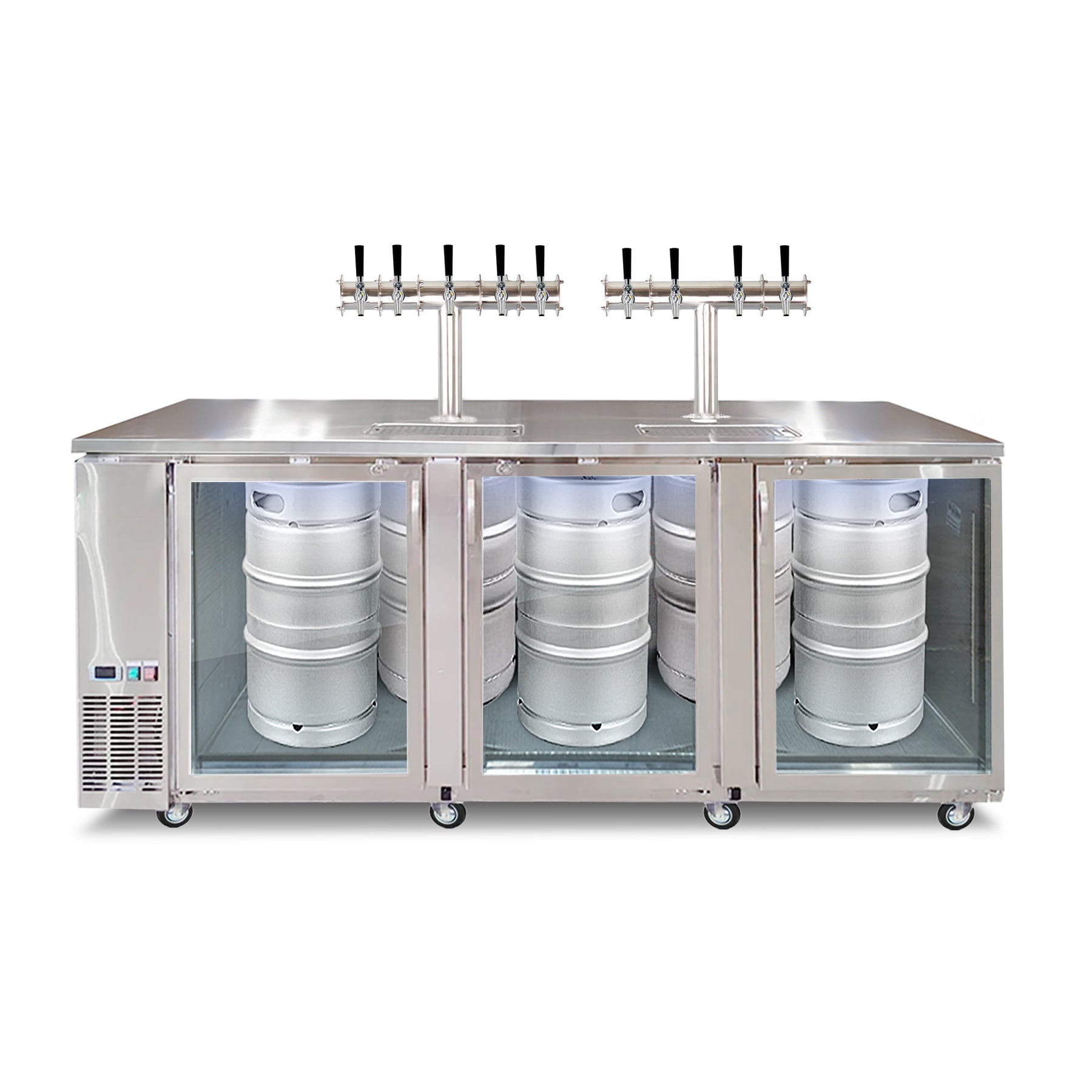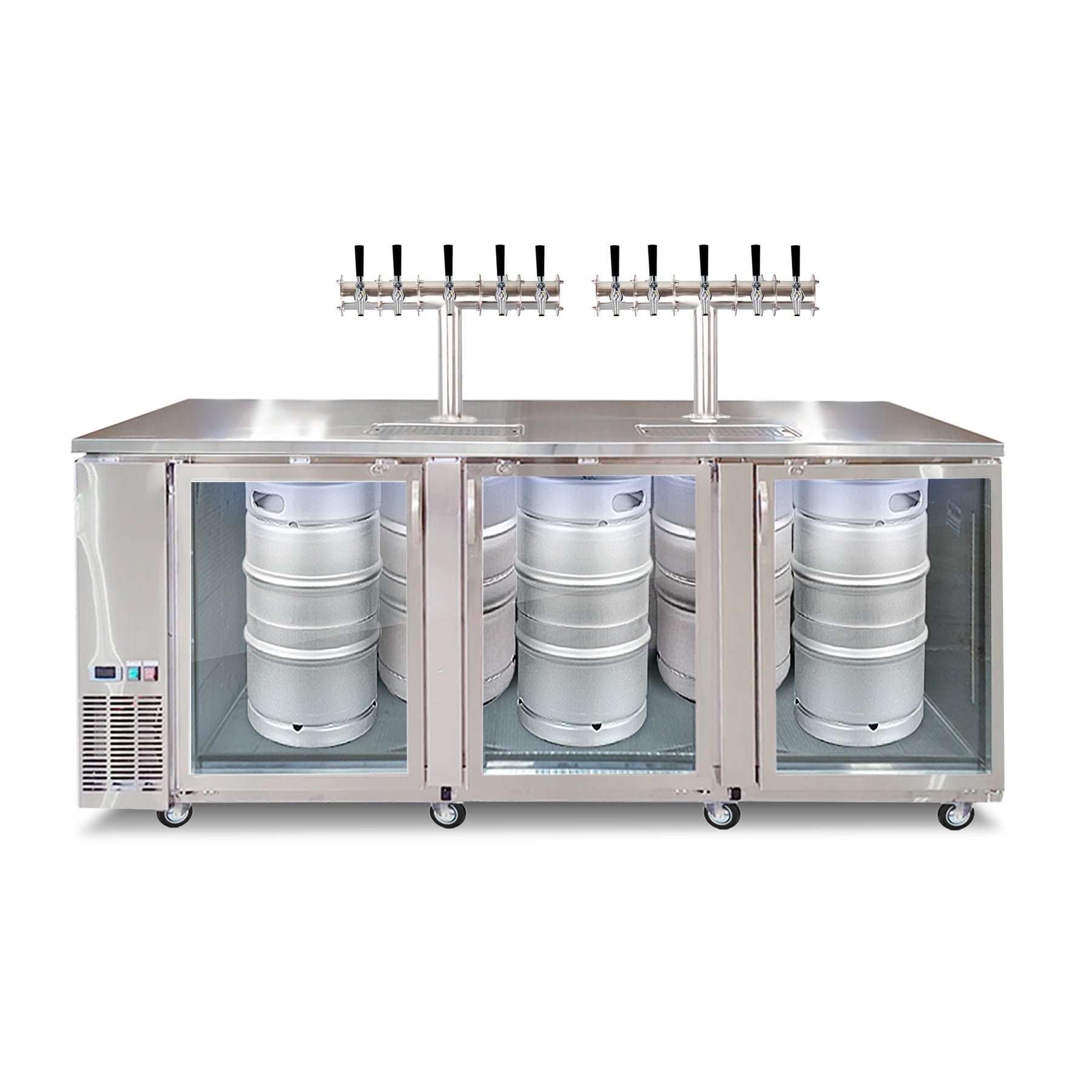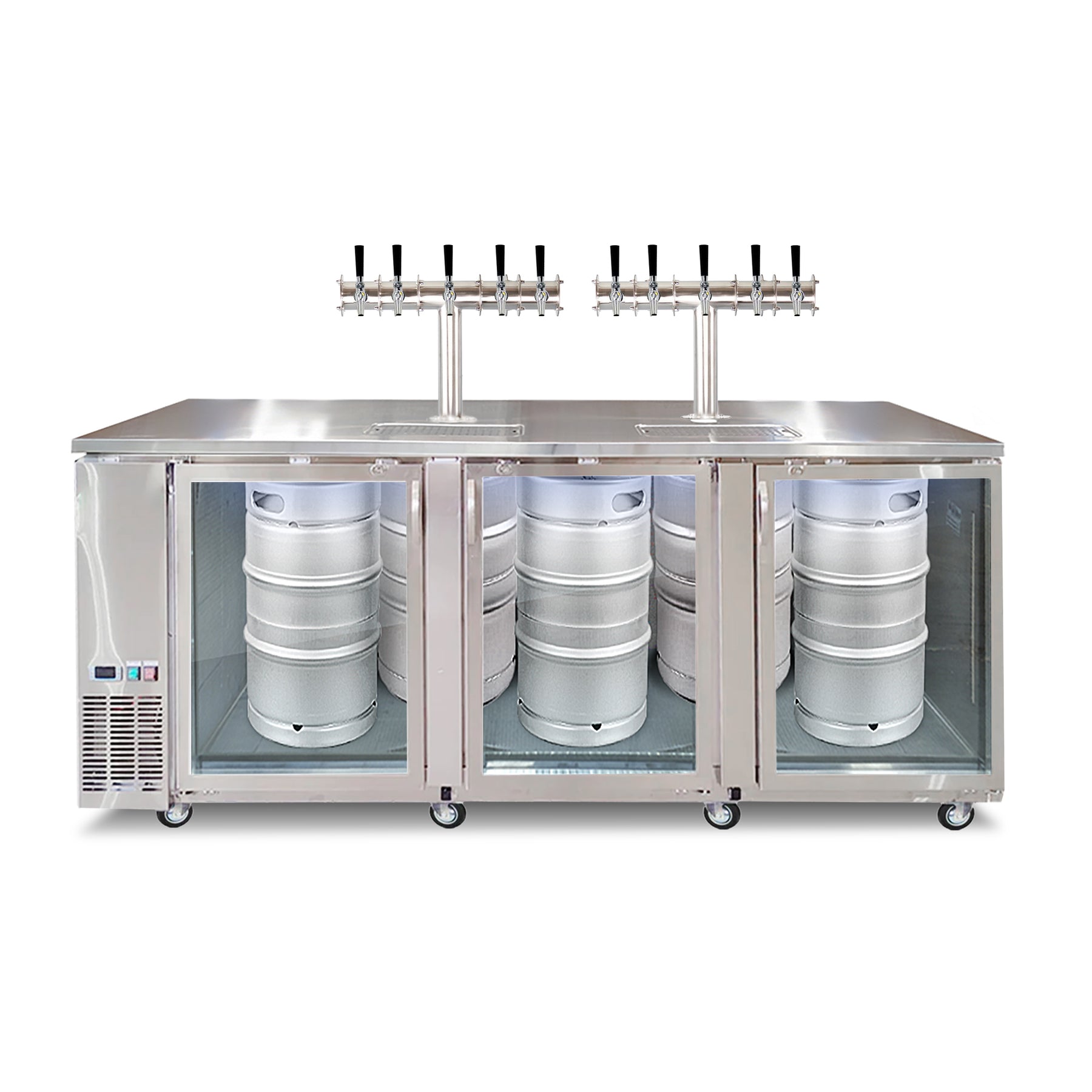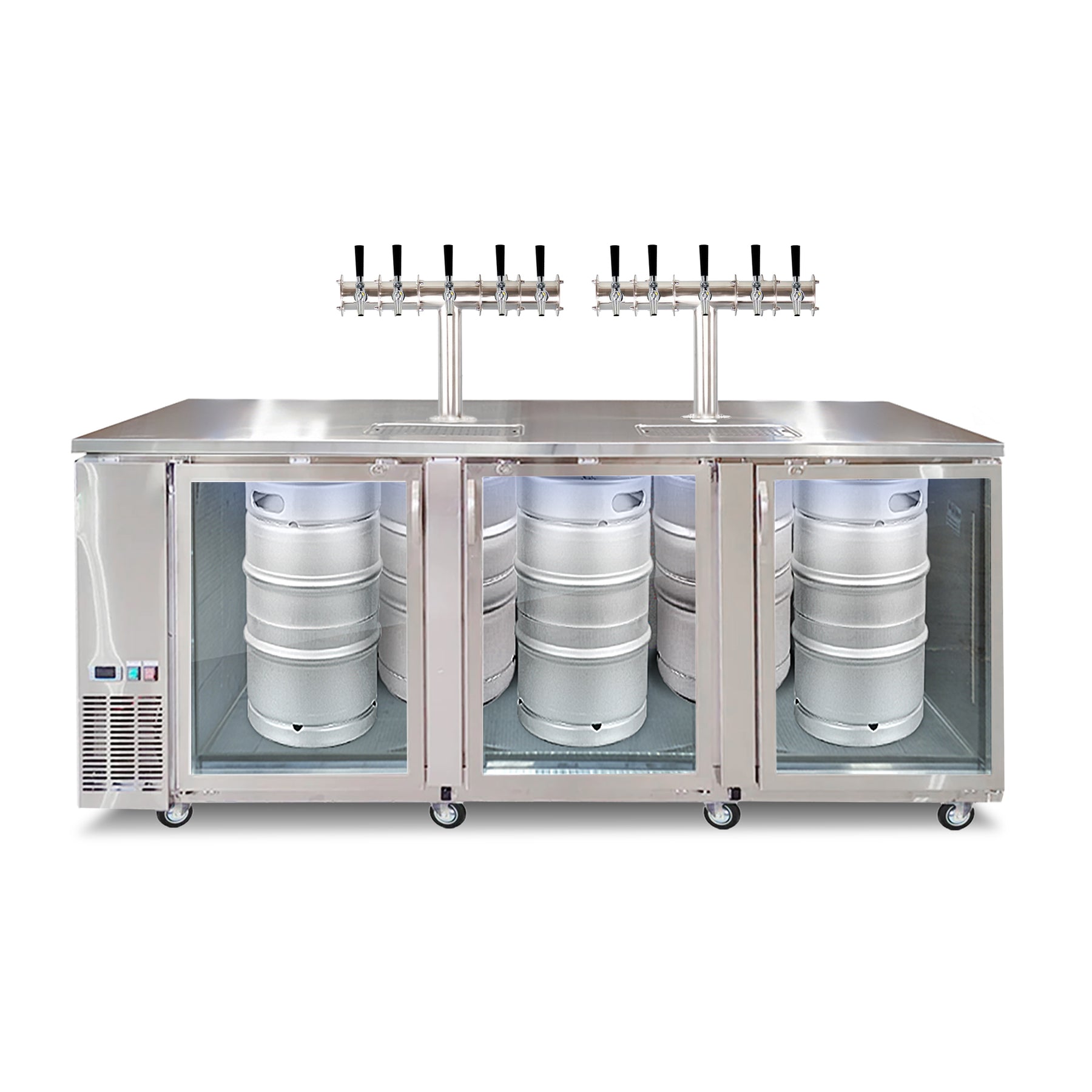 Grand Deluxe 3 Stainless Steel - 3 Door
Estimated Delivery Time: 5-10 Business Days

Grand Deluxe 3 - 20 Keg Model
Introducing the all new KegLand Grand Deluxe 3  - 20 Keg Model

Premium Stainless Steel finish on the new Grand Deluxe 3 Kegerator with double glazed glass doors. Commercial and Tropical Climate Grade, perfect for a cafe or bar.
Recent Grand Deluxe 3 Upgrades:
Durable Dixell temperature controller.  Previously we had been having some issues with the Carel temp controllers so we have upgraded to the more reliable Dixell temp controllers.
Airflow shroud extension.  This aids in better airflow and gives more even temperatures.
r290 refrigerant gas.  This is more electrically efficient, environmentally friendly and gives better cooling performance.
Embraco Compressor - EM2X3125U
220V
Key Features:
304 Stainless Steel Countertops with thick core foam to aid in temperature loss from your refrigerator. 
Stainless steel finish on the outside that has been chemically engineered with a vinyl substrate to prevent corrosion.
Double glazed tempered safety glass with self-closing lockable doors as standard. (6 x Keys)
Exterior LED light switch 
Inbuilt countersunk stainless drip tray system with drainage tubes fitted. Two font mounting holes pre-fitted.
4 x Rubberised Steel wire racks for promotional bottles and cans.
6 x Heavy duty castor wheels (not fitted)
Dimensions:
External: 2300mm (L) x 710mm (W) x 910 (H) [without 100mm castor wheels]
Internal: 1970mm (L) x 550mm (D) x 780mm (H)
Distance from the centre of the font holes: 714mm
Regarding postage:

Our postage calculator is accurate in most cases but the size and weight of this item can occasionally overcharge customers. To ensure that you're not being overcharged we ask that you please contact us at info@amanandhiscave.com or reach us at 02 9055 8231 for an accurate shipping quote. 
 All commercial-grade equipment will require calibration on set up and periodic maintenance. This is to ensure your system is running correctly before leaving it unattended. 
Commonly this will be in regards to defrost cycles and calibration of the temperature of the Grand Deluxe 3. As A Man & His Cave does not know where the units will be installed and used in what conditions, the default settings are not always correct for your use.
This is a commercial-grade appliance with a high level of cooling performance.  The powerful fans in this unit are louder than the smaller Series X and Series 4 Kegerators.
These commercial grade fridges have been handcrafted and

 

may

 

have some light cosmetic scratches or dings/dents.  
Please be aware that it's possible they may arrive with some cosmetic marks/scratches/dents from handling but we guarantee the cooling performance of the fridge.
Want more Info?
Drop Us A Product Question.