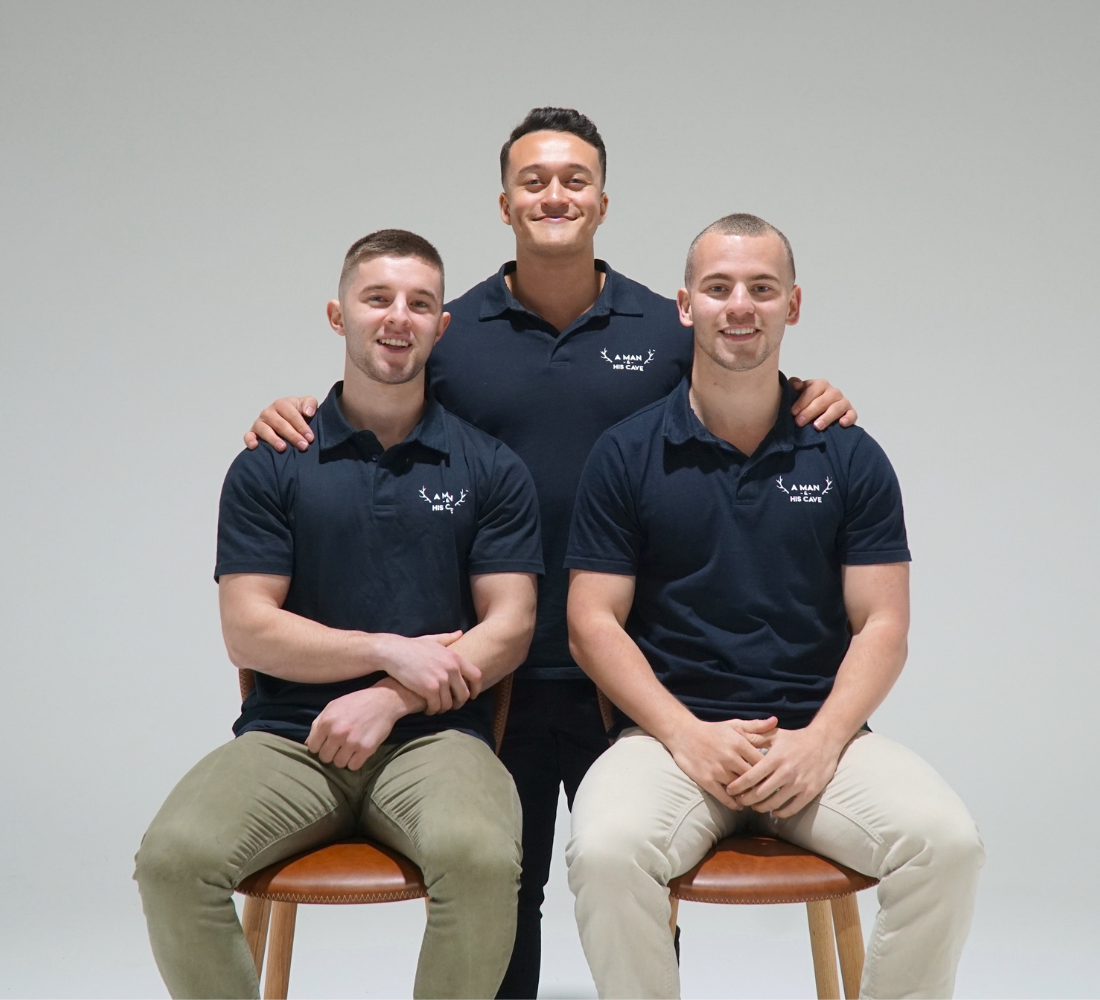 Your local man cave retailer
Meet Our Sydney Based Team
3 passionate man cave enthusiasts with a dream to bring Australia's best man caves to life.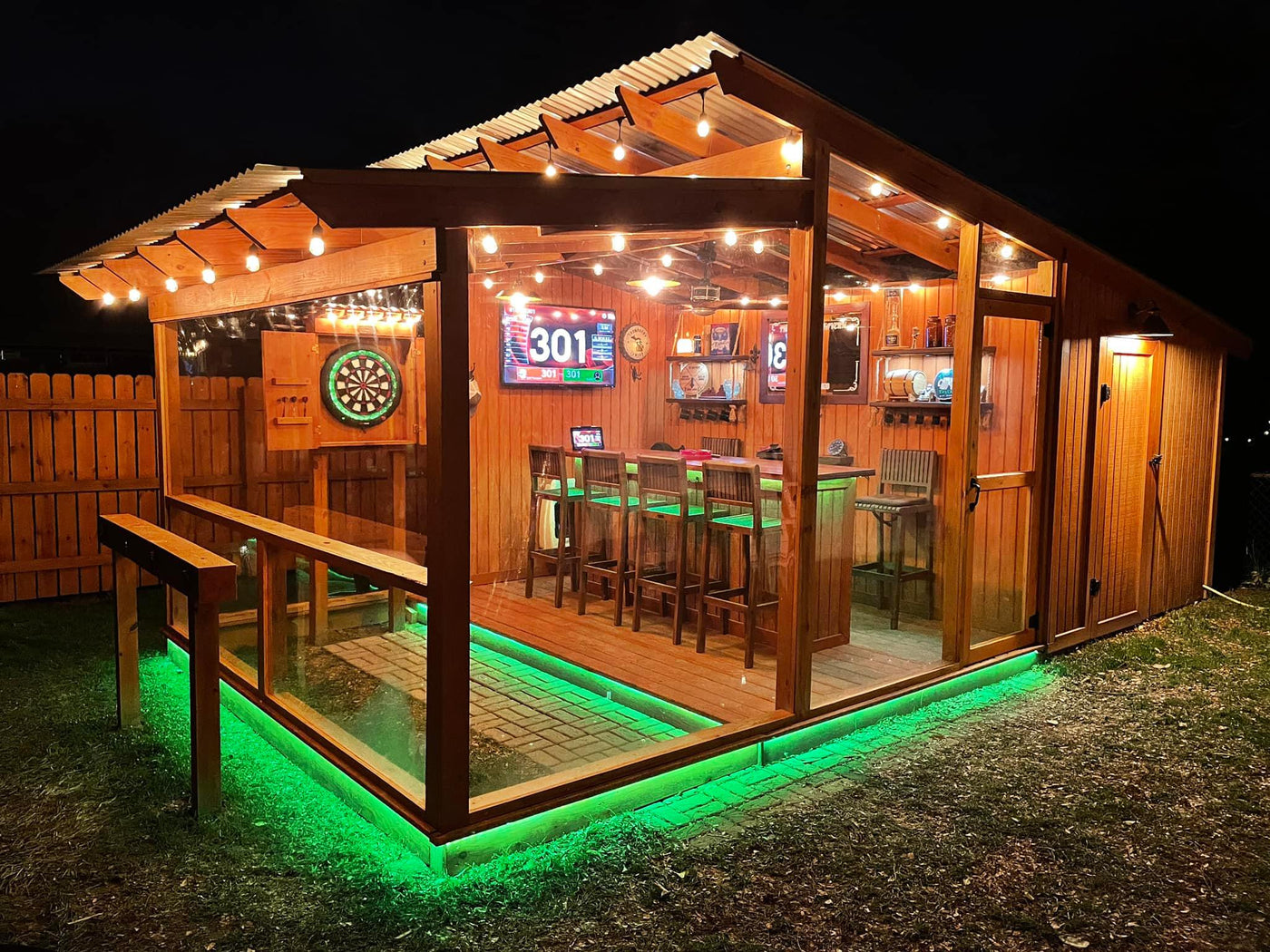 Be Unique.
A Man Cave is your personal 'you-time' space. Be outlandish with your style and be creative with your designing. 'A Man & His Cave' has everything you need to build a Man Cave tailored to your needs and desires. If you don't know where to start, take a look at our wide variety of luxury products for inspiration. 
Need help with something?
About A Man & His Cave Australia
Here at A Man & His Cave, we all know how much we like having our own space in our homes. Somewhere we can hang out and just...be men, y'know?
But you can't have your man cave looking like a REAL cave. You want to be able to make it look exactly how you want, with all of the man cave items and tchotchkes that you want to be displayed in pride of place. So, where do you start?
Well, that's how A Man & His Cave was born. We realised there wasn't really a place where you could find all of your man cave supplies in one central location. So we decided to create one ourselves. We hope you enjoy browsing our online store and finding your next collection of man cave stuff!
Your favourites
Best Sellers
Discover our best-selling products, ranked by their order of popularity. It's an opportunity to look at some of the latest and greatest man cave accessories, as well as some evergreen favourites. Start getting kitted out here today.
Staff Picks
A hand-picked selection of products chosen by our staff members. See how our team likes to decorate their space and take inspiration for yours. It's a treasure-trove for great man cave stuff that you just won't want to miss.
Top-rated
The top-rated items in our store as ranked by you, our customers! Explore our top-rated items — based on real reviews — and find a hidden gem that might otherwise have passed you by. With an eclectic range of products, there will be something perfect for your surroundings.
FAQs 
What are the most important items for a man cave?
One of the best things about having a man cave is that you set the rules for how you want it to look and feel. Your man cave accessories are limited only by your imagination and your budget.
There is certainly a range of man cave features considered "classics" — like a pool table, bar signs, bar fridges, sports memorabilia and a large-screen TV, for example. These are all great ways to add some extra flair into your man cave.
But you don't need to feel bound by them, either. Perhaps video games are more your speed than sports; in this instance, you might make the TV and console a central feature of the room, while having an arcade machine or two off to the side. Decorate the walls with gaming memorabilia instead of car photography. Or if music is your thing, your man cave might be a central hub for an elaborate turntable and speaker setup. Framed picture discs, stage photography and more can all be exceptional additions to any man cave.
What's most important is that the room makes you feel comfortable. Bookshelves, collectibles, knick-knacks and other things should be there to enhance your enjoyment of the room, not simply take up space.
Do I need a theme for my man cave?
No, not necessarily. Some men prefer a more eclectic look and want to mix and match a variety of their different interests and hobbies. This is fine — after all, it's all about what you want.
However, having a clear theme can help you plan the "final" look of your man cave and provide you with a goal to work towards. For example, if you want to recreate a bar look, you might want to invest in a kegerator, bar chairs and liquor brand signs. 
By contrast, if you're planning to create a room where you and the fellas can play D&D or board games in peace and quiet, a gaming table is probably going to be your focal point. Then maybe a sick-ass fantasy tapestry art for the wall, along with some great chairs or couches for relaxing.
This isn't to say you can't mix and match by any means. But it is worth having a plan in advance — sometimes the risk of having no set theme is that you end up with entirely too many themes, and clutter rather than comfort abounds.
What types of items does A Man & His Cave sell?
Our range runs the gamut from functional basics through to full-blown statement pieces. Bar signs, arcade machines, high-end couches and much more — we can provide you with everything from the fundamentals to the centrepieces for your man cave. So why not explore our range today? Don't forget to check out our arcade machines and man cave decor.