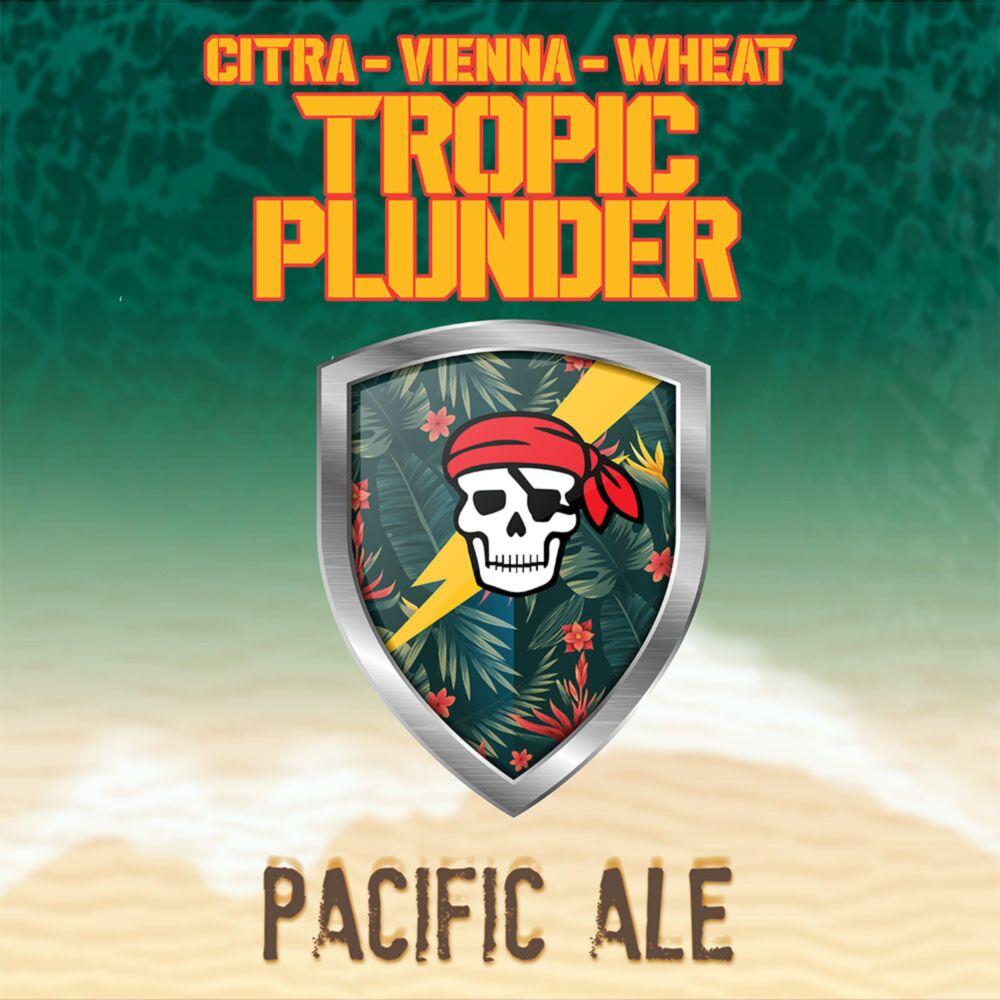 Single Batch - Pacific Ale - Tropic Plunder
Estimated Delivery Time: 5-10 Business Days

Based around a rather delicious grain bill, featuring Vienna and Wheat malts, along with the rather delightful extra pale Muntons Maris Otter, this Pacific Ale features the magic of Citra hops. Citra was one of the first 'new wave' hops, and is still head and shoulders above most in terms of troipical punch and fantastic citrus flavours.
The Tropic Plunder All Grain Recipe Kit comes with everything you need to make a hoptastic Pacific Ale from scratch. 
Please note that all Kegland All Grain Recipe Kits include MILLED grain, ready to go. 
Please see the 'Recipe Sheet' for more details on how to brew this kit.
Note that the instructions are specific to a 35L BrewZilla setup. To adapt the recipe for other systems, please use this link to import the original recipe from Brewfather. We highly recommend using Brewfather to calculate changes to water quantities and water chemistry.