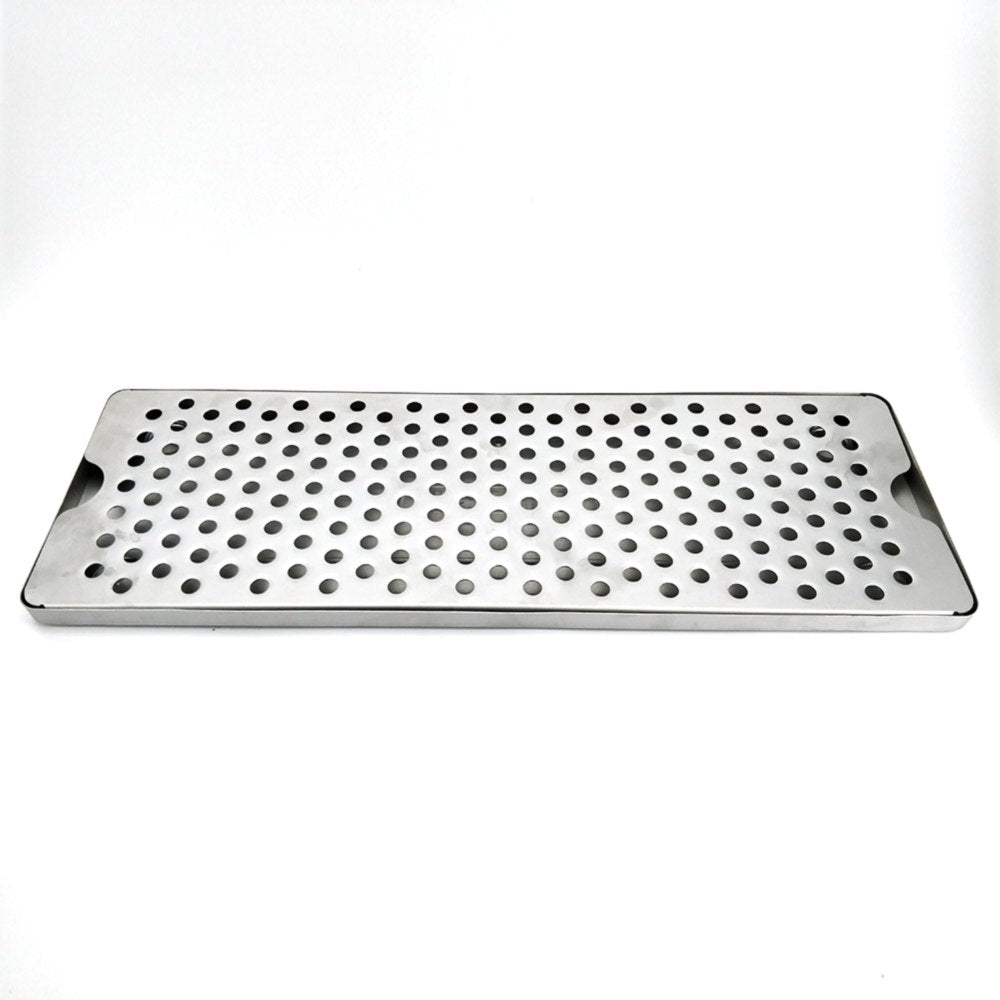 Punched Stainless Steel Counter Top Drip Tray
Estimated Delivery Time: 5-10 Business Days

Features: 
- Made with high quality stainless steel 
- Excellent craftsmanship 
- Removable grill 
- 500mm x 170mm x 15mm Deep
This unit works extremely well for a Modular 76 Series Quadruple Tap and the Triple Tap Modular 76 Series Kegerators. It will fit on top in between the guard rail.
Some minor manufacturing stress marks are expected.
These punched countertop drip trays can also be plumbed into your bench. With 5 easy drill locations pressed into the steel.