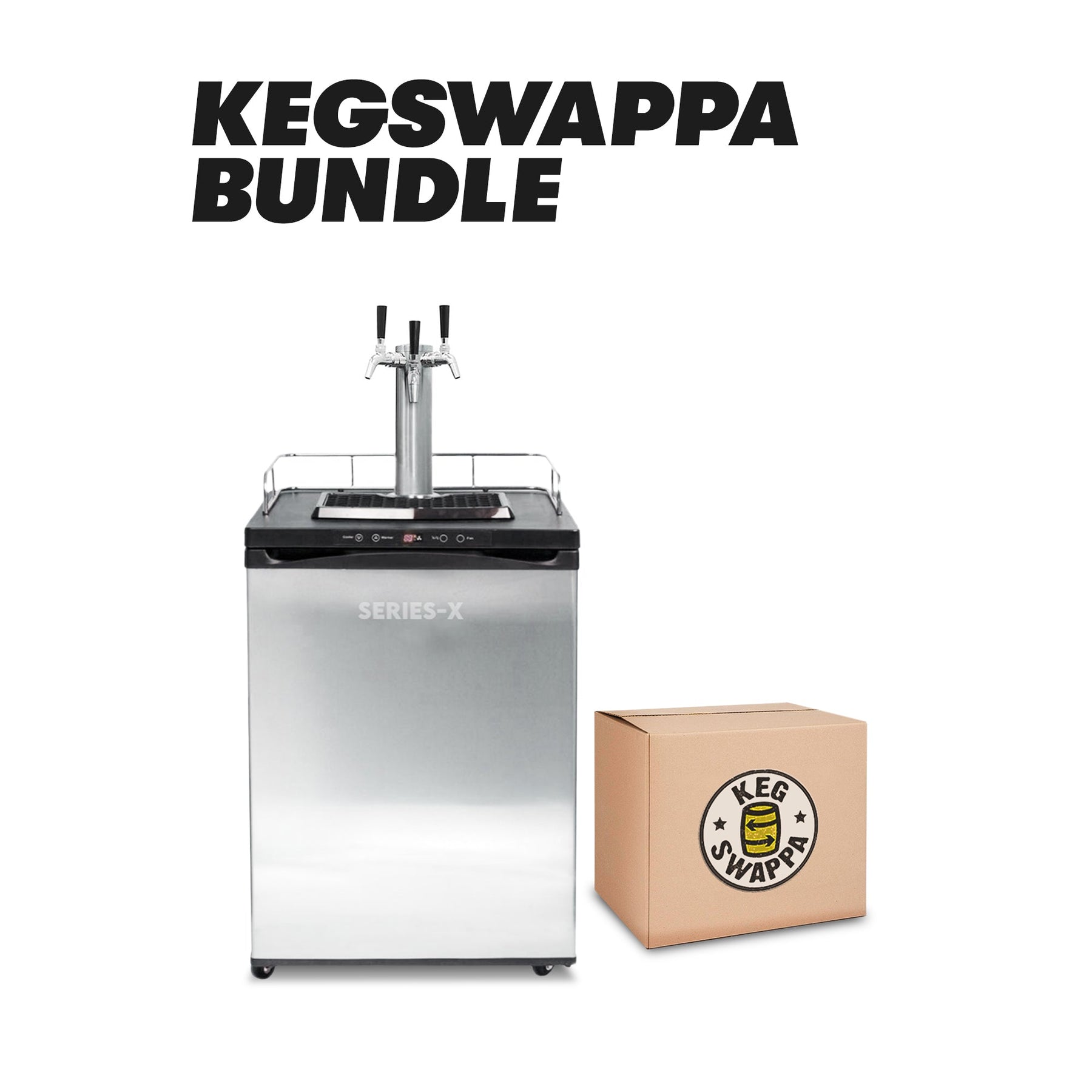 KEGSWAPPA Bundle
Estimated Delivery Time: 5-10 Business Days

KEGSWAPPA Bundle
The KEGSWAPPA Bundle has everything you need to have 3 delicious, locally sourced kegs of Beer, Cider, Seltzer or Kombucha on tap, right in the comfort of your own home. That's right, all of these kegs will fit comfortably into your new unit and you'll absolutely every fitting you could possibly need...  All you'll have to do is order your kegs from our good friends at www.kegswappa.com.au
KEGSWAPPA BUNDLE Includes:
Keg Fridge

Stainless Steel Font (cylinder for taps)

Beer/gas lines

2.6kg Gas bottle

MK4 Gas Regulator
All Required Fittings

Stainless Steel Taps

3 x A-Type Couplers

3 x Low-Profile Elbow Bend

Kegerator Cleaning Kit
 Dimensions:
600mm Wide

650mm Deep

840mm Height

890mm Height of the fridge part (including castor wheels but excluding the height of guard rail, drip tray or font)

 



Cleaning Your Beer Lines:
It is strongly recommended that you clean your beer lines once every 6-weeks or once every full 50lt keg with our Kegerator Cleaning Package. 
Note:

Kegerator must be assembled. Download the instruction manual below or contact our support team for assistance on assembly. 

  
Warranty
All Kegerators are covered by 12 Months Warranty
Want more Info?
Drop Us A Product Question.