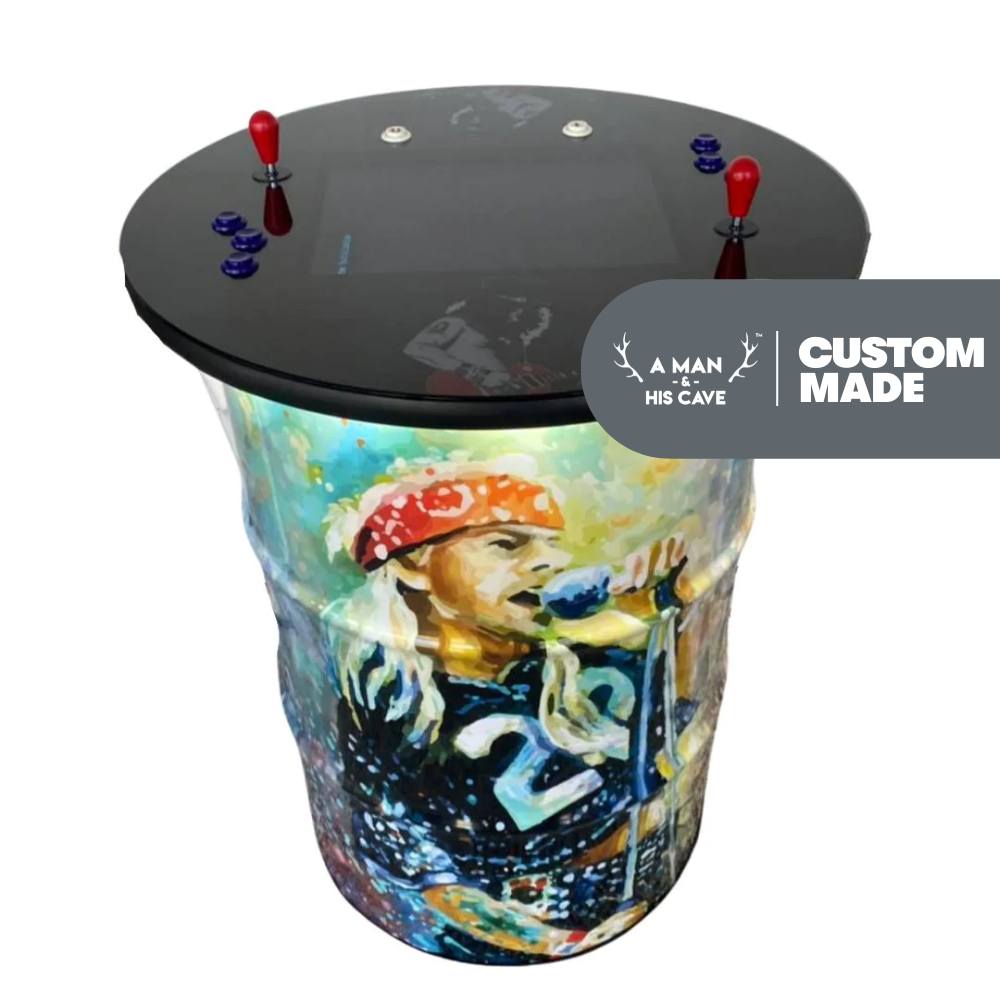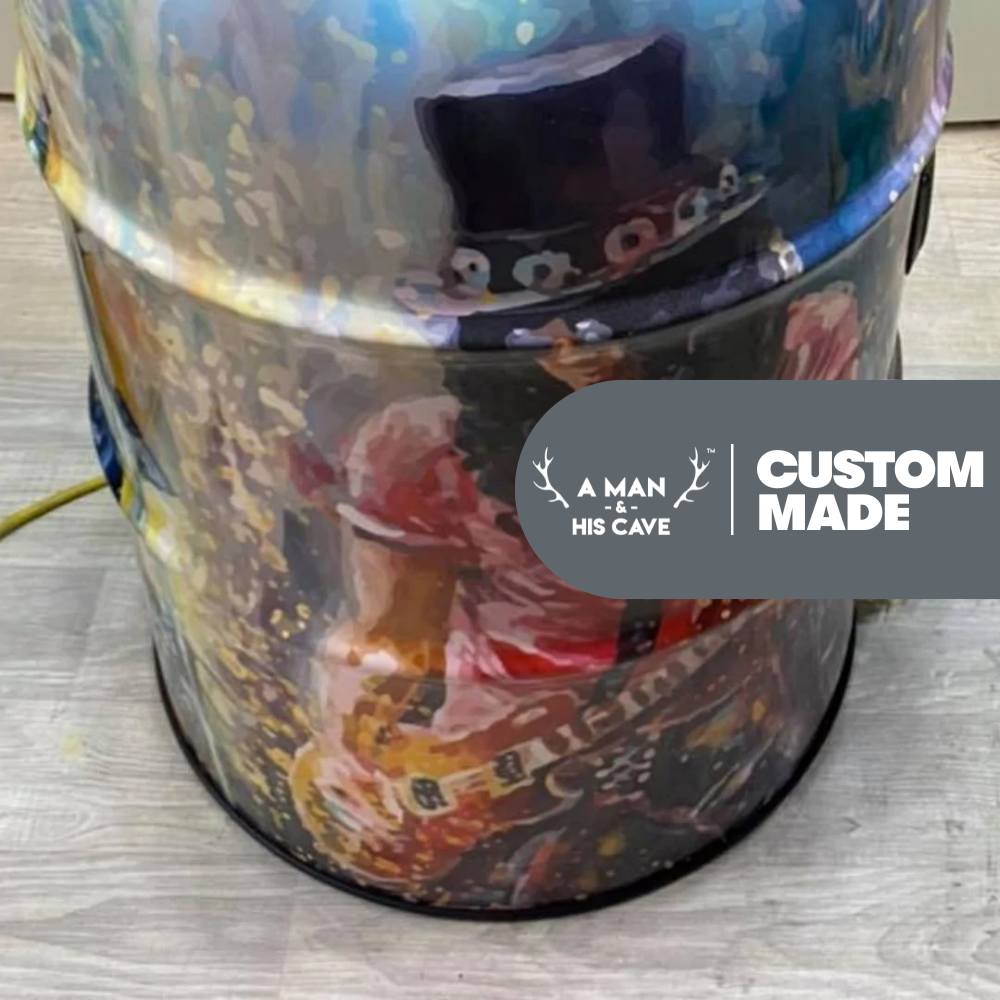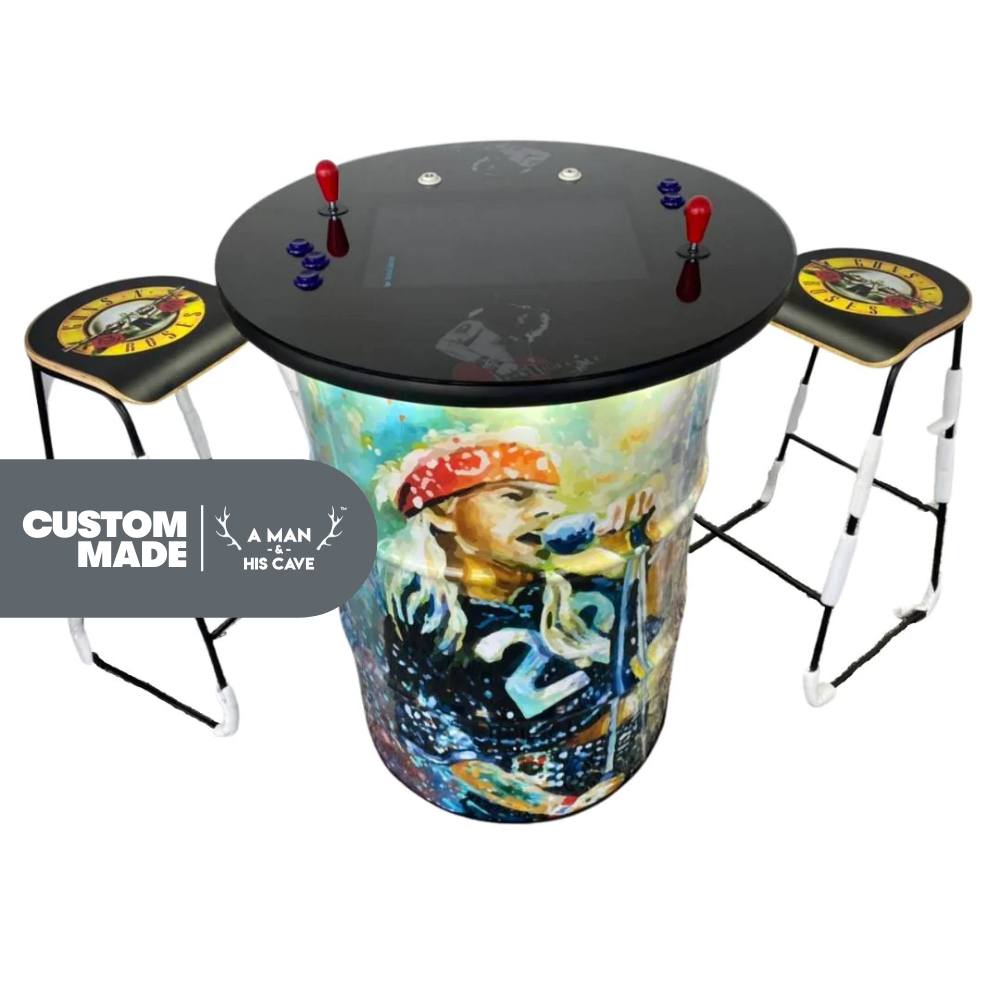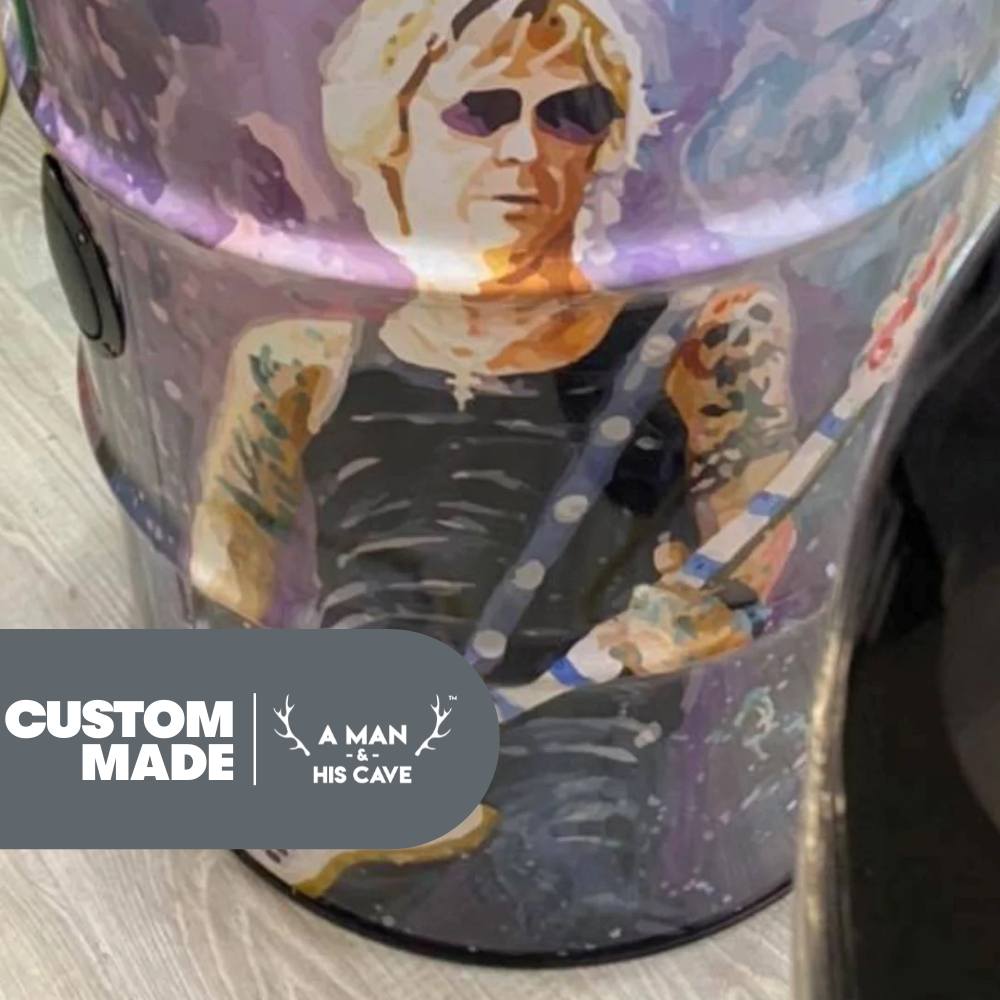 Guns N Roses Custom Drum Arcade Machine
Estimated Delivery Time: 15-20 Business Days or 2-3 weeks

Introducing the Custom Drum Arcade Machine - the perfect addition to any Man Cave!
This unique custom piece is a blast from the past and allows you to put your own personal touch on your space. With fully customizable features, you can make this machine truly your own. Whether you want to add your favourite vinyl or create a personalized artwork, this machine is sure to make your Man Cave stand out. So what are you waiting for? Create your own Custom Drum Arcade Machine today!
You and your mates will be able to experience 60 arcade games in one machine with the optional add-on of our 415 game package. All Custom Drum Arcade Machines are built here on Australian soil by highly skilled tradesmen, so you can guarantee the quality of construction is top-notch! You'll have expertly applied artwork as well as under-mount LED lights that illuminate this barrel and bring your man cave to life. 


Included with your Guns n Roses Custom Drum Arcade Machine:
Custom Guns N Roses wrap.
Retro Arcade Game top with custom artwork.
Under-mount LED lights.
Simple plug-and-play setup. 
Toughened glass used for the gameplay top.
Warranty of 24 months on all parts.
60 Old school games.
All machines come with a Regulatory Compliance Tick.

17" Screen
CLICK HERE to view the 60 games list. 
CLICK HERE to view the 415 games list. 
Want more Info?
Drop Us A Product Question.