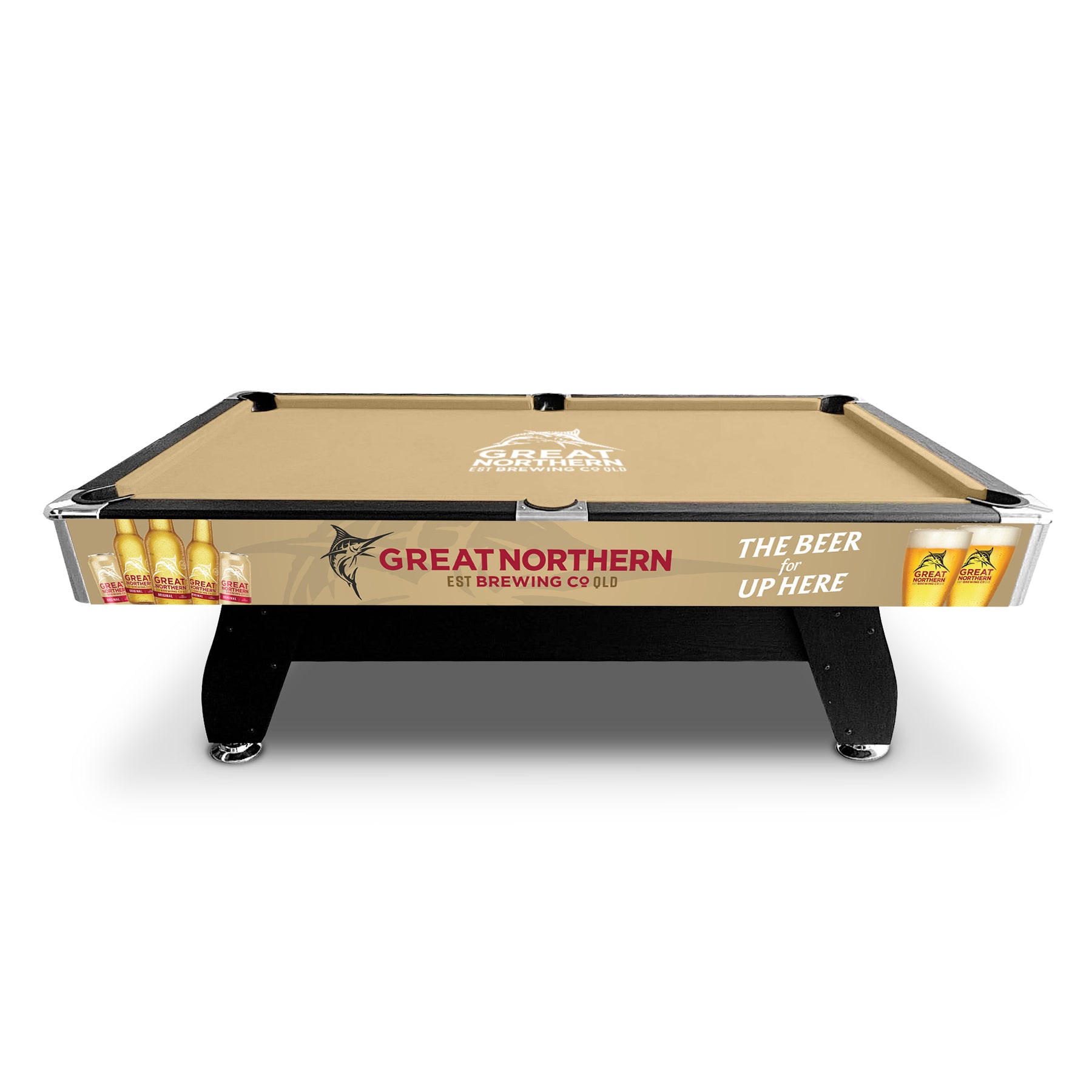 Great Northern 7FT MDF / Pool Snooker Billiards Table
BACK IN STOCK FOR MID FEB
Estimated Delivery Time: 10-15 Business Days

Dive into the authentic Aussie experience with the Great Northern 7ft Combo Table. Meticulously crafted for pool and snooker, this table is a tribute to the refreshing and enduring spirit of the Great Northern beer.
Please Note: Sydney, Brisbane, and Melbourne CBD & metro folks, you're sorted with the listed delivery prices. For our mates elsewhere, ping our top-notch team at info@amanandhiscave.com.
FEATURES:
Prominent Great Northern Branding: Celebrating the legendary brew in all its glory.

Crisp White Finish: Echoing the clean, refreshing feel of the beer.

Sturdy MDF Craftsmanship: For countless games and cherished moments.

Flexible Gameplay: Perfectly suited for both pool and snooker enthusiasts.

Stable Leg Structure: Ensuring a balanced and uninterrupted gaming session.

Premium British high-speed wool felt – the best from the Brits since... well, it's pretty good.

Classic American Pockets: Designed for every player's delight.

Table Dimensions: Standing tall at 2120mm X 1210mm X 830mm.

Playing Area: An expansive 1900mm x 1000mm.
INCLUDED ACCESSORIES:
2 x Great Northern-themed Pool Cues
1 x Superior Ball Set
1 x Triangle
12 x Chalk Cubes, inspired by the pristine waters of the Great North.
Want more Info?
Drop Us A Product Question.