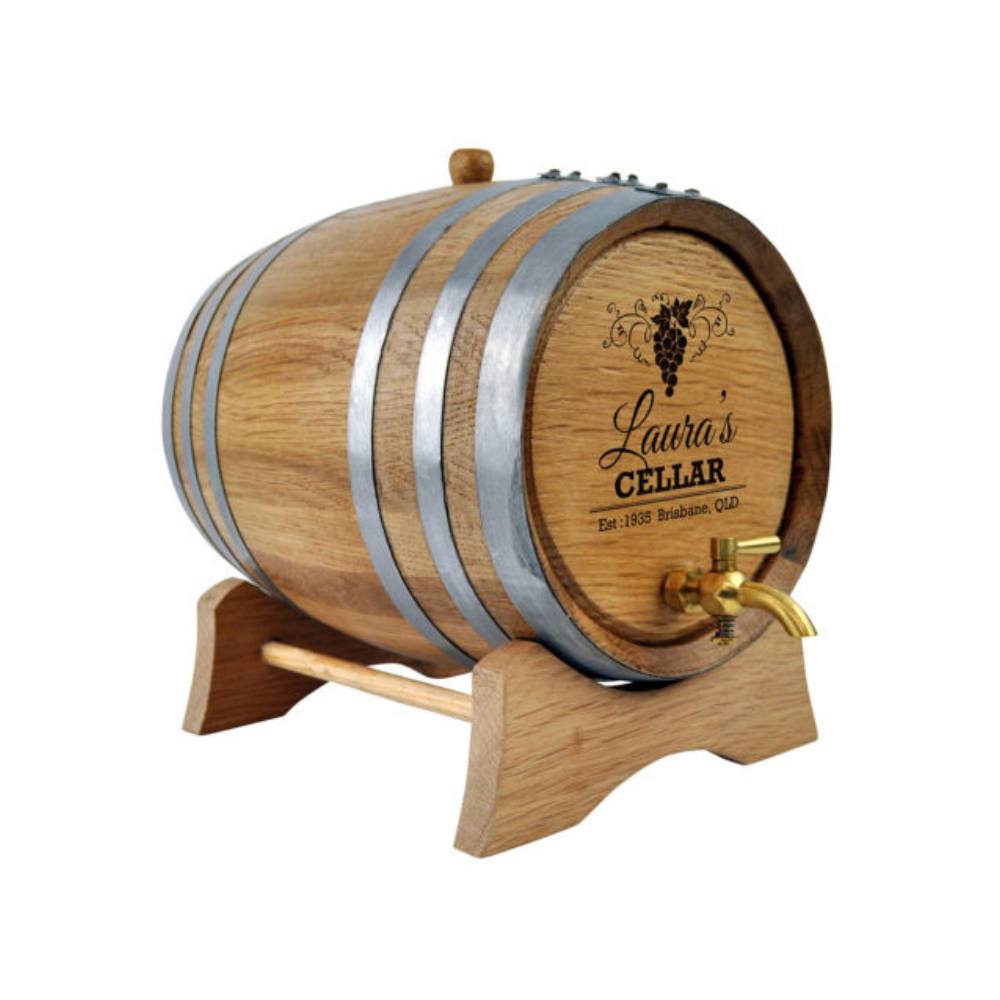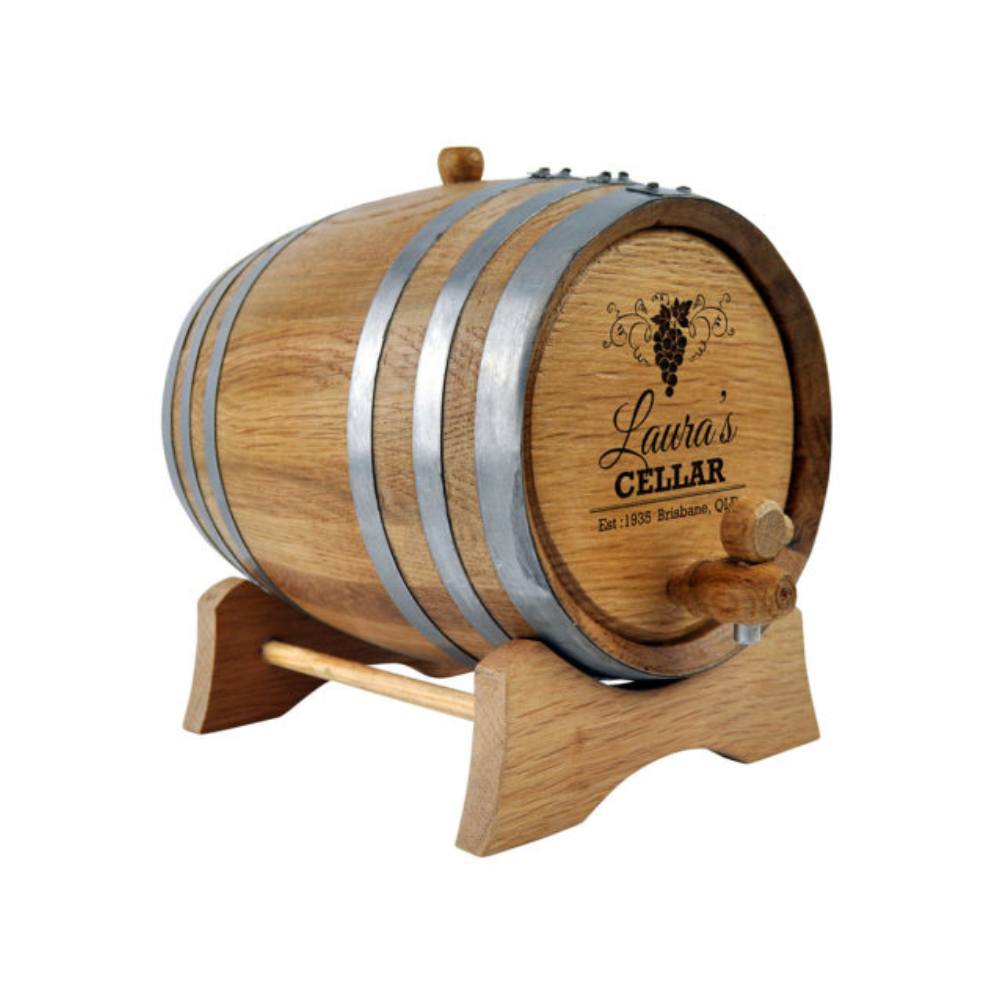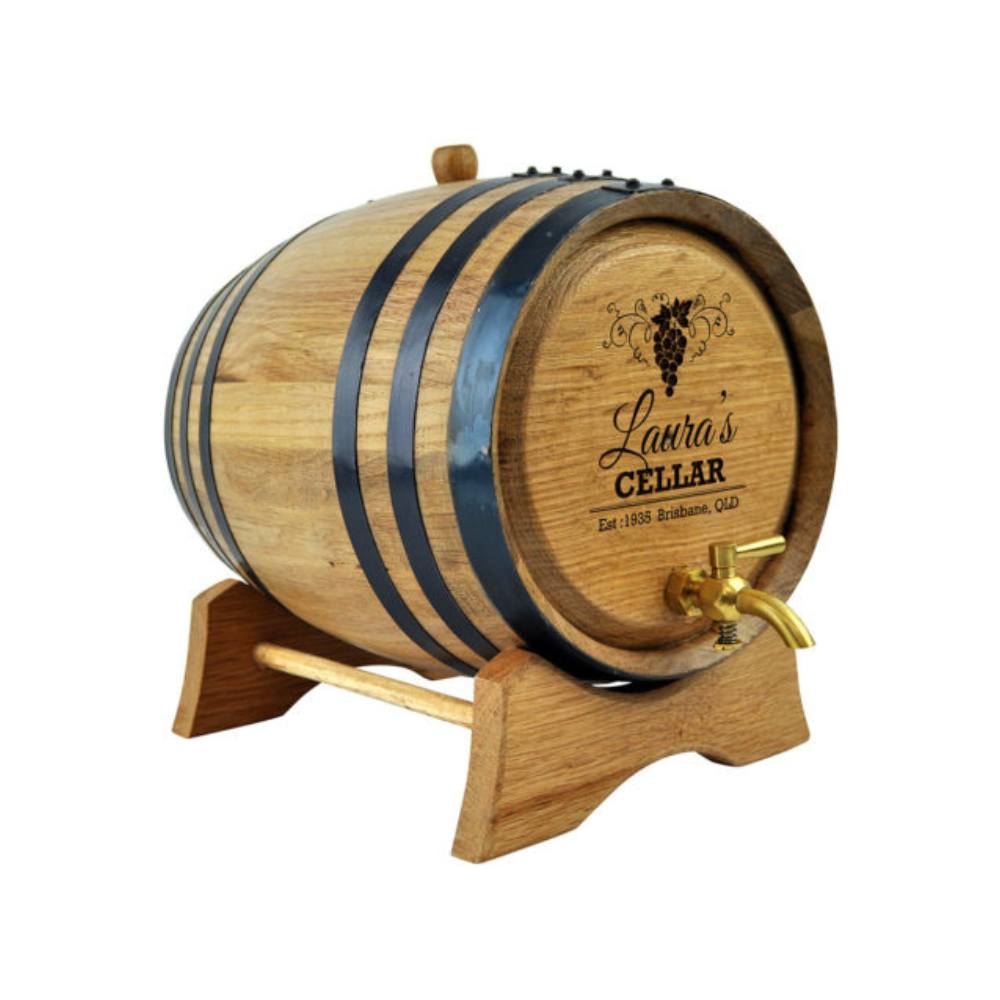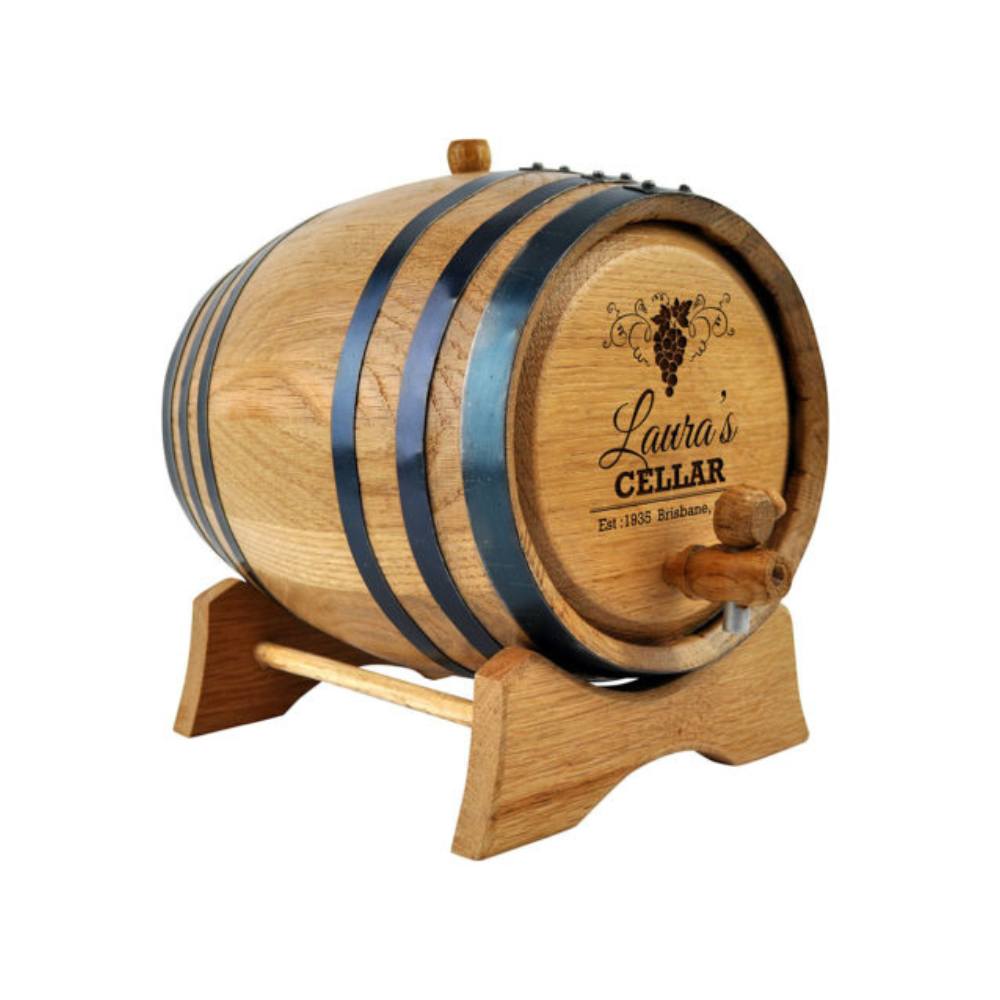 Personalised 'Cellar Design' Oak Barrel
Estimated Delivery Time: 5-10 Business Days

Oak barrels are the perfect way to add a touch of class to your home décor, while also being functional. This oak barrel is handcrafted from American white oak and comes with a series of hoops around the barrel.The Oak interior has been medium charred to add flavour & aroma to your wine or liquor. A stand, bung, wooden spigot tap, and barrel care instructions are supplied with each barrel. Oak barrels are perfect for aging or serving wine, tequila, brandy, whiskey, scotch, bourbon, cognac, port or vinegar. They make a great addition to any home bar or collection.
ONCE ORDER HAS BEEN PLACED WE WILL EMAIL YOU WITH TEMPLATE WITH CUSTOM OAK BARREL DESIGN
Want more Info?
Drop Us A Product Question.