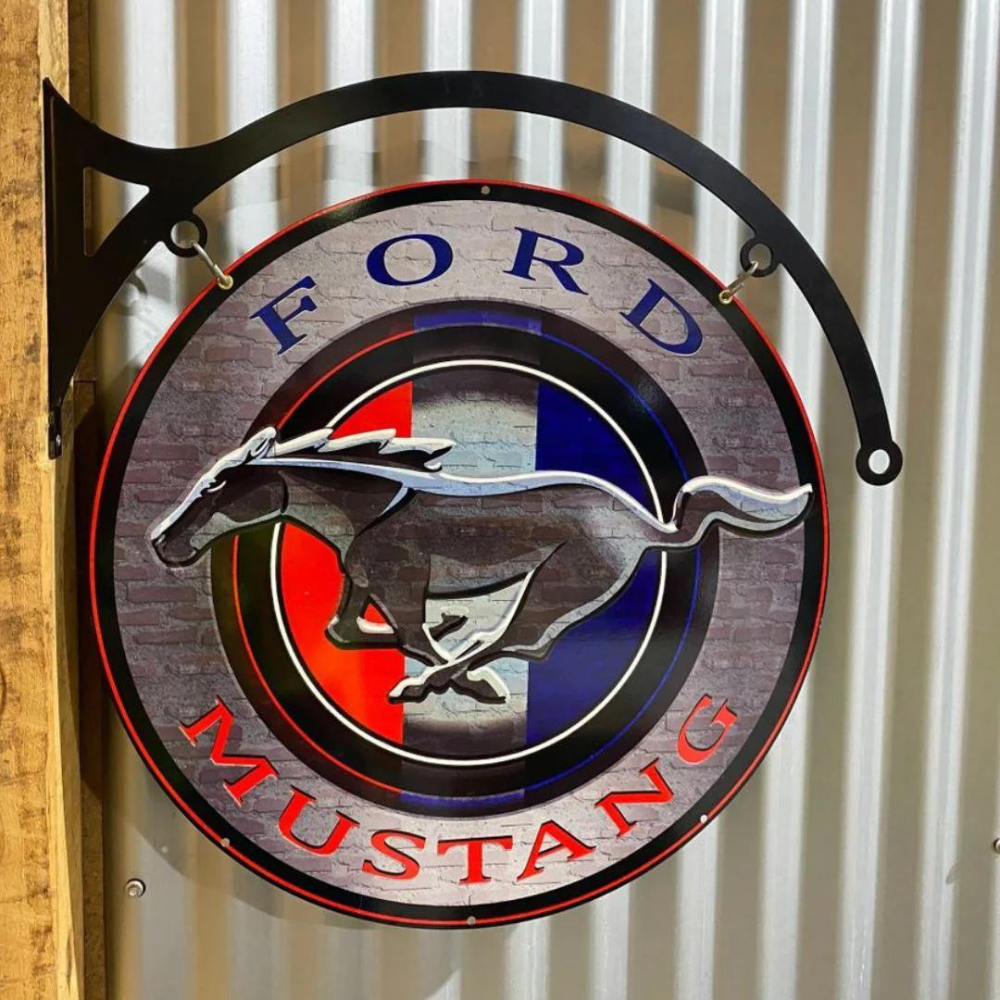 Ford Mustang Hanging Sign Double Sided
Estimated Delivery Time: 5-10 Business Days

The Ford Mustang Double sided sign is a popular gift or addition to a Man Cave or Diva Den, with its heavy duty metal hanger and sign will last the test of time and its a great way to add to an existing Mustang collection or to start a new collection with its affordable price point.
These signs can also be paired up with the Mustang Bar Stools, Table and stool sets or tireflaters.
Metal Sign & Hanger Size
650 X 650 MM
Please allow up to 14 days for delivery, however we will endeavour to get your products to you sooner.