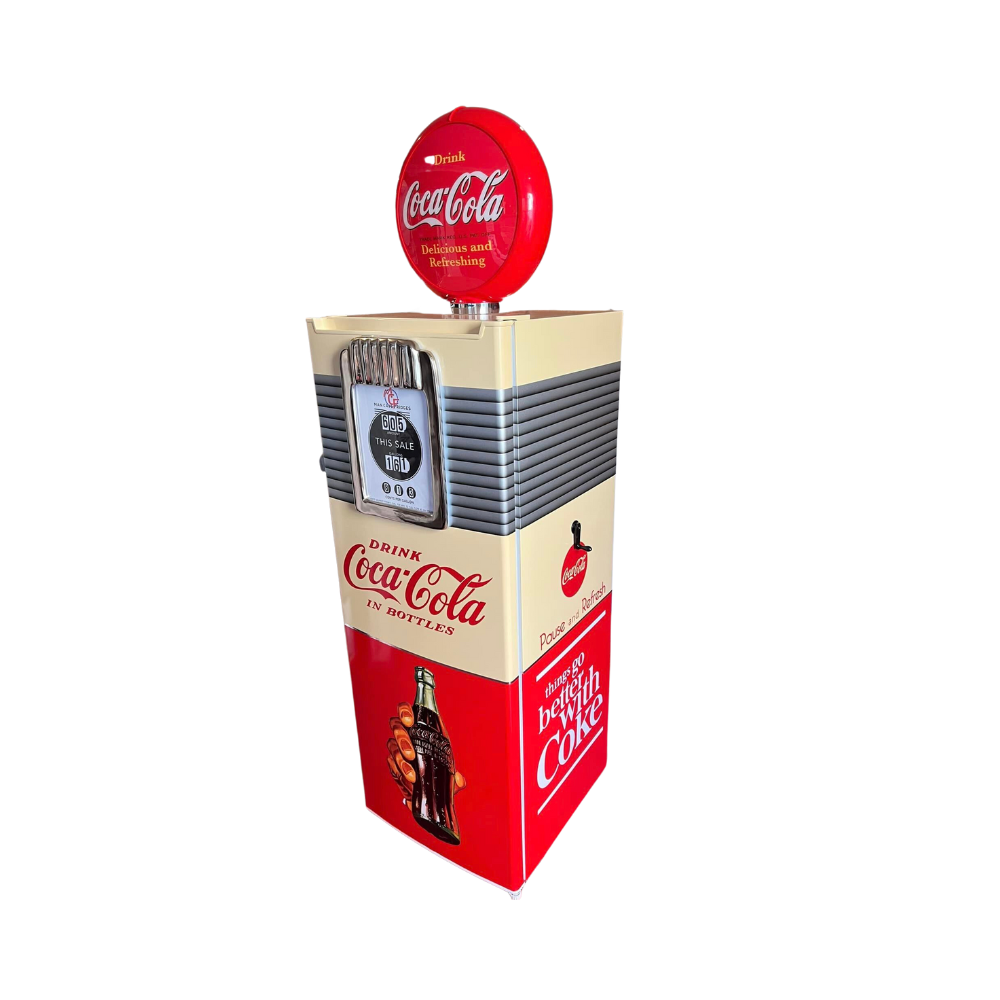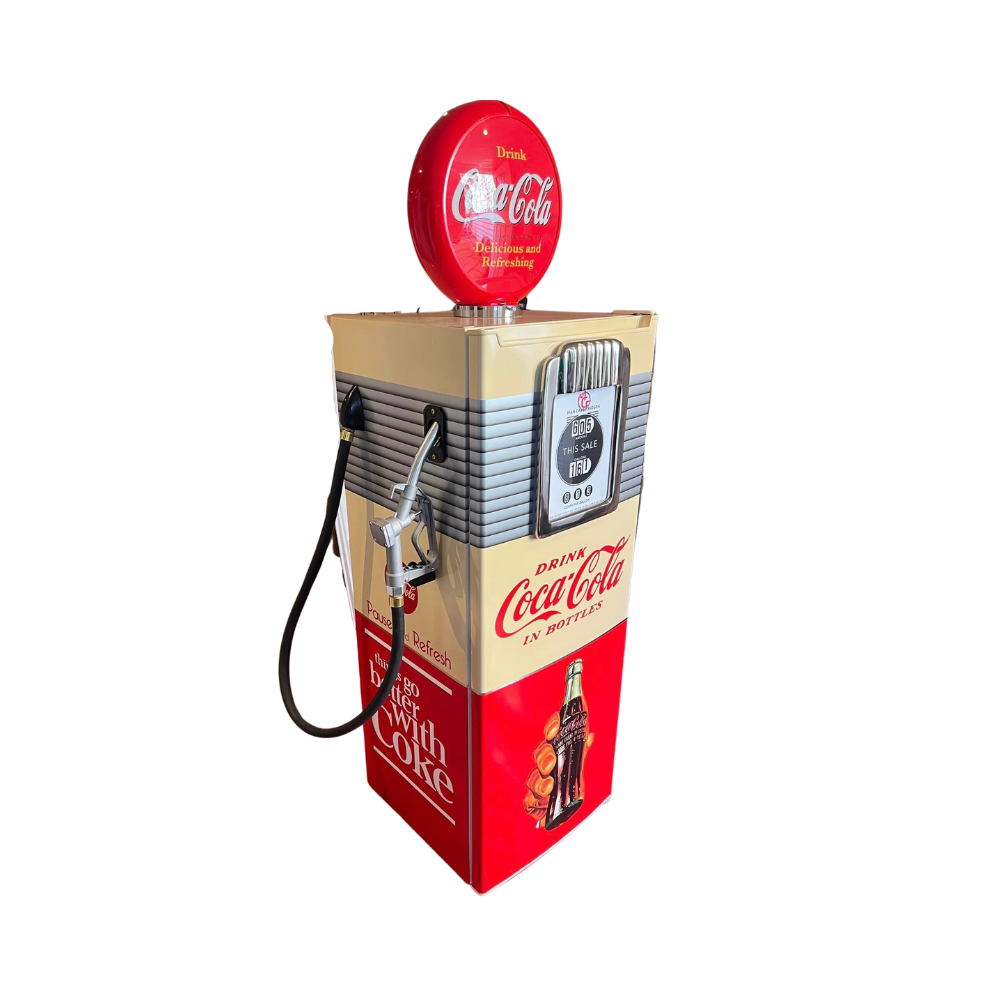 MODEL: PETROL-BOWSER-COKE
Coke Retro Petrol Bowser Fridge
Estimated Delivery Time: 4 weeks

Introducing our handcrafted retro bar fridges, each one a stunning replica of the classic old-style petrol bowser. Create a unique sense of nostalgia in your very own man cave with these custom-made bowser fridges, designed to be both visually striking and practical in your special space.
Looking for a remarkable gift idea? Whether it's a milestone birthday like a 40th or 50th, a memorable Christmas present, or a way to say "you're a legend!" these retro petrol bowser fridges are the perfect choice. Complete with an authentic top globe, bowser nozzle, and hose, they offer ample storage space for your favourite food and drinks.
Indulge in the ultimate Australian man cave experience with our iconic petrol bowser retro fridges. These remarkable pieces are more than just statement pieces; they are the perfect addition to chill your beers and elevate the authenticity of your space. No true man cave is complete without one!
The Base fridge option features a Heller 240 Litre model with exceptional attributes:
Tempered glass shelves and a durable metal and plastic door
Adjustable thermostat to cater to your specific needs
Side-by-side design for easy access
Built-in light for convenient visibility
Freezer option available at an additional $199
Dimensions & Weight:
Height including globe: 190CM or 145CM (fridge height only)
Width including nozzle: 75CM
Depth: 55CM
Weight: 65KGS
Shipping & Delivery Times:
Please note that the build time for this item is approximately 3 weeks, though we strive to complete it ASAP.

For East Coast destinations, fixed-price shipping applies. Customers in Tasmania, Western Australia, Regional South Australia, Regional Queensland, and the Northern Territory, please contact us for a shipping quote.

If you'd like to hear about other shipping prices outside of the ones offered at checkout then simply get in touch with us, and we'll guide you through the process.
Custom Designs:
(We also offer Custom Designs upon request, with additional fees applying for this option.)
Warranty:
All our retro bar fridges come with a 2-year warranty.
Want more Info?
Drop Us A Product Question.