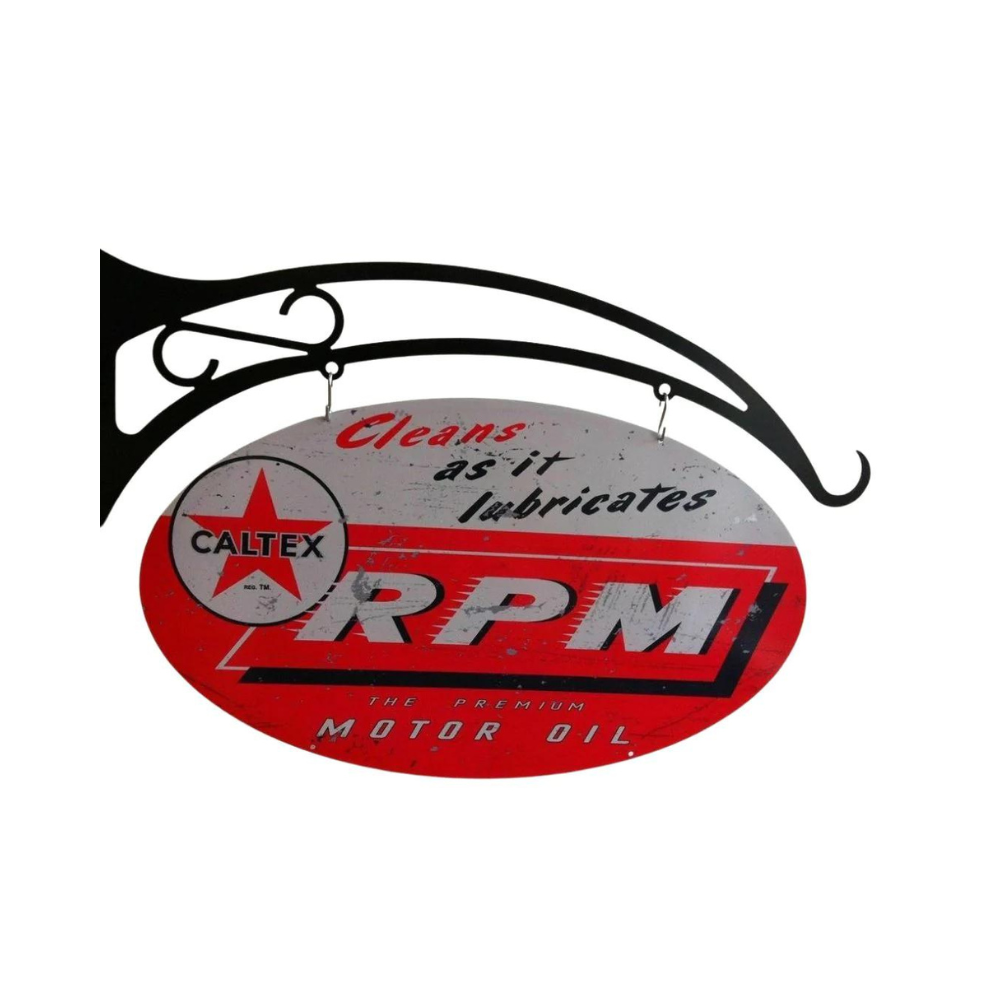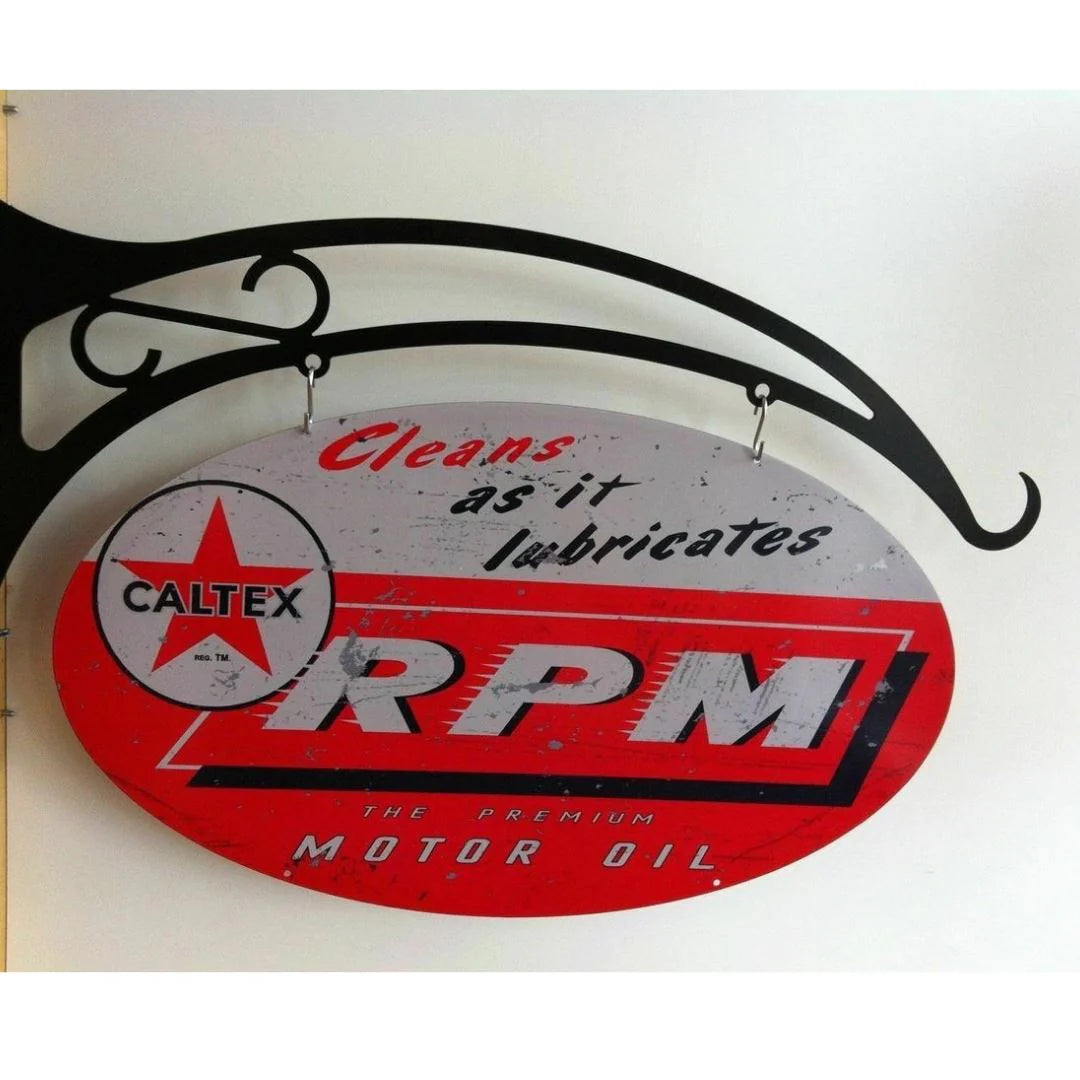 Caltex RPM Oval Design Hanging Sign
Estimated Delivery Time: 5-10 Business Days

The Caltex RPM oval hanging sign is a perfect addition to give your Man Cave or Diva Den a touch of old school charm. With the heavy duty metal hanger and double sided sign you can be sure this sign will last the test of time. Why not add an Caltex Stool or Table to really make your collection pop. Grab a gift or spoil yourself with this affordable sign.
Metal Sign & Hanger size
700 X 475 MM
Please allow up to 14 days for delivery, however we will endeavour to get your products to you sooner.