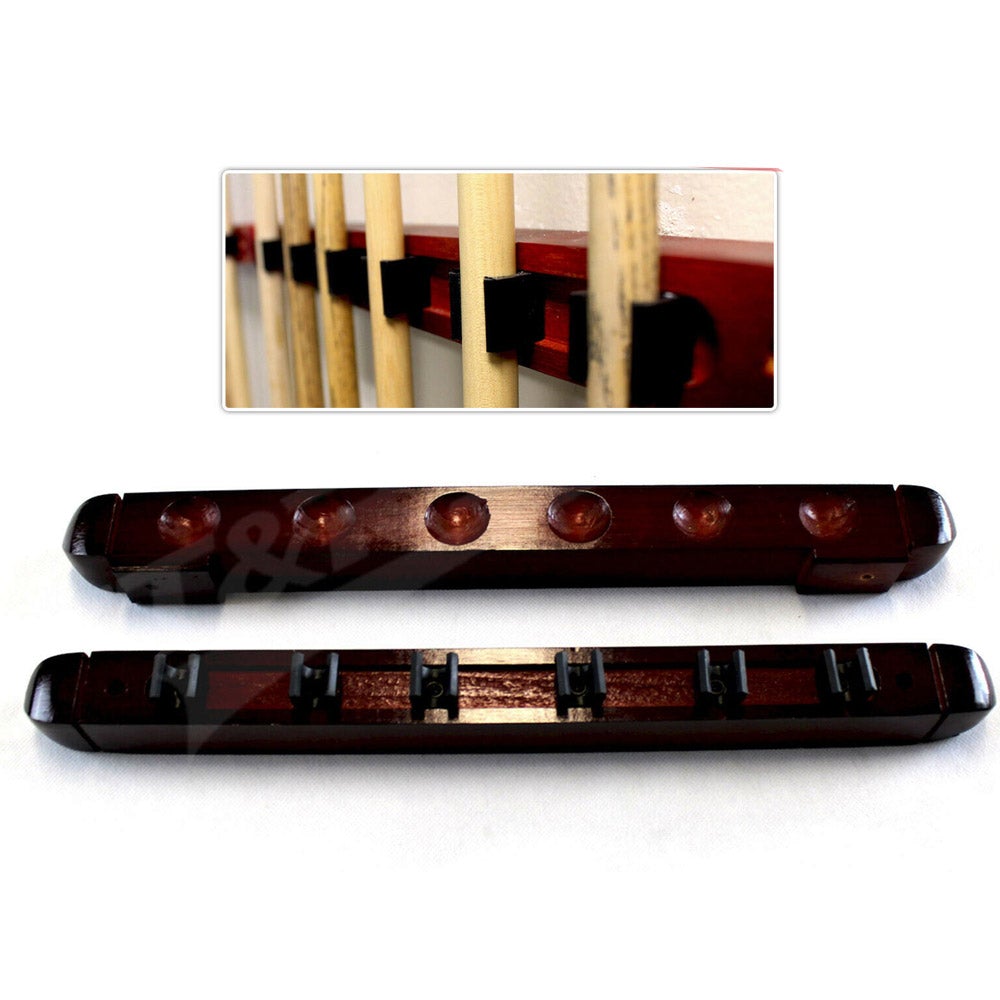 6 Cues Clip Wooden Snooker Pool Cue Rack Wall Mounted Mahogany
Estimated Delivery Time: 10-15 Business Days

Need a place to store your cues when they are not in use?
No more leaning them up against a wall or a corner.
This two-piece wood rack holds 6 pool cues. Just grab a screwdriver for a quick install as the mounting screws are included
It'll be a great decoration in your game room and a wise way to protect your cues.
Wooden mahogany finish with plain design.
Mounting screws are included for wall mounting to your room.
Holds up to 6 pieces of cues.
Diamensions: 400mm x 35mm x 35mm.