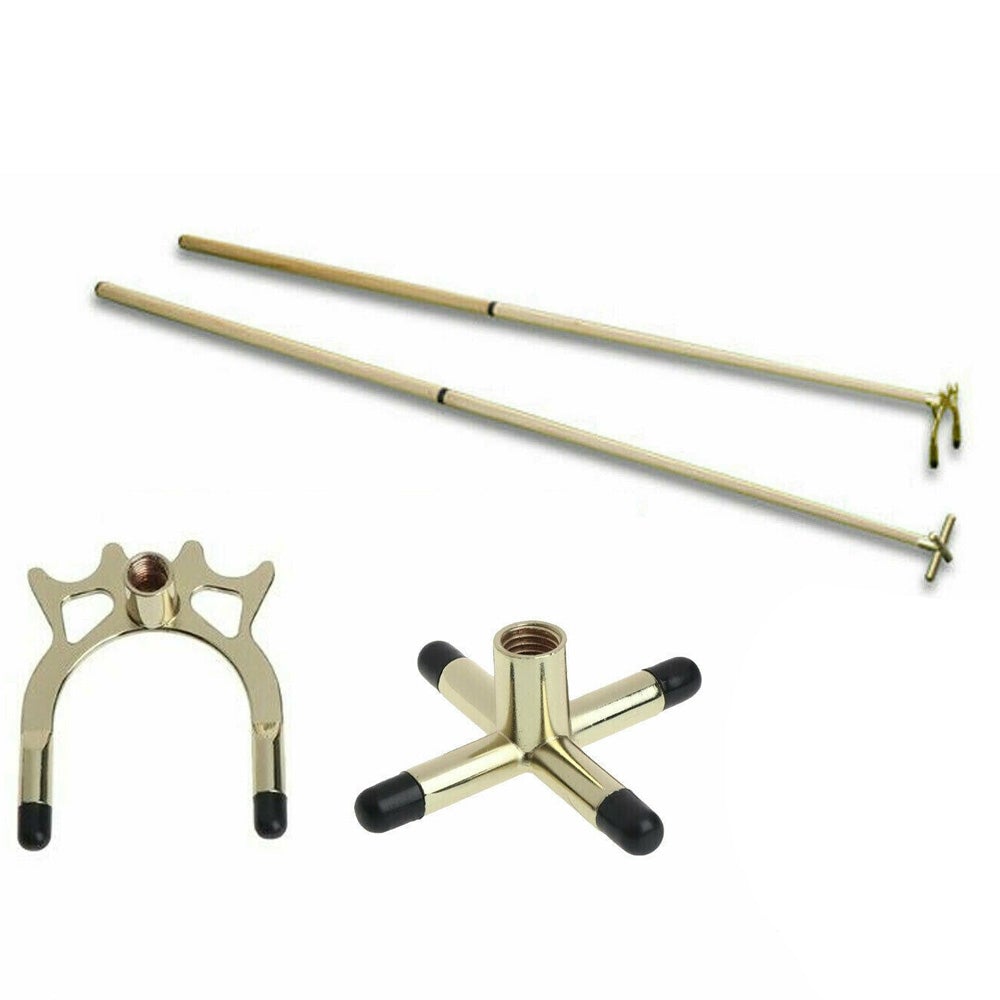 2x 2-Piece Cues+Cross+High Bridge Rest Head for Pool Snooker Billiard
Estimated Delivery Time: 10-15 Business Days

Solid brass rest heads.
Two cues are included.
Cross and low spider rest heads.
Cue Length:57 Inches.
Rest heads are made with a sharp thread that cuts into the shaft and pulls the rest head tightly into place. If necessary carefully use a utility or modelling knife to trim the shaft end down to size. Thread the rest head clockwise into place. There should be no need to force the rest head on, if it is too tight remove and trim a little more and then re-fit.